I Wish I Could Fly
Jennifer Broom is a graduate from Northumbria University, and who's collection, Things That Fly, is a rather youthful yet refined affair with military detailing rubbing alongside feminine fabrics and silhouettes. She explains a little about her work:
"The collection is based on the RAF and parachute strapping, with colours and prints taken from bird and butterfly wings for what is hopefully a fresh take on the military look - my muse drove the styling and development of the collection (the short version of my muse story: a spoilt heiress with no idea of the value of money, but a quirky sense of style - prone to throwing her grandad's huge army jackets over couture gowns; adding some hiking boots and stomping off around the grounds of her house) - which led to oversized hats and impractical accessories".
The red, possibly shot-silk, trousers are a particular highlight for me as is her overall colour palette. The print adds an unexpected but welcome element to the whole collection.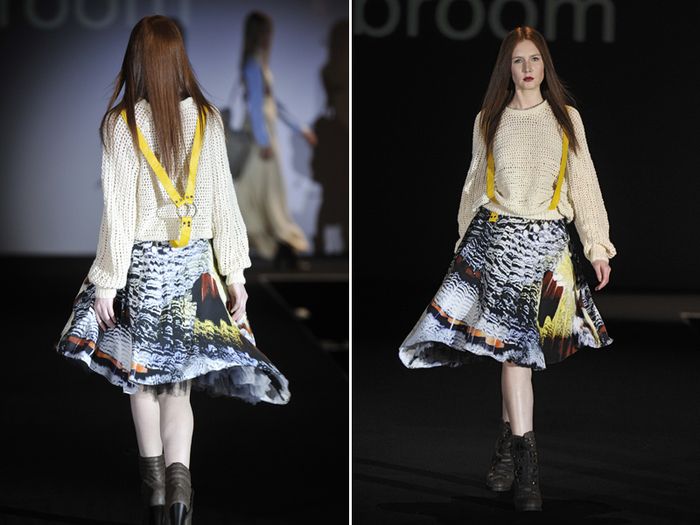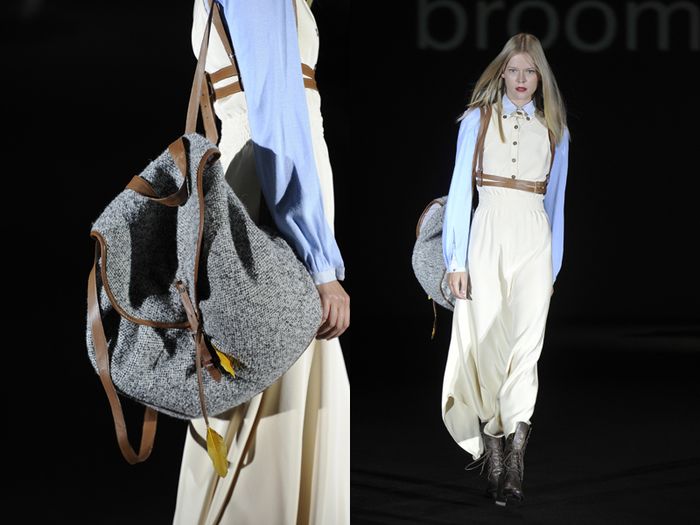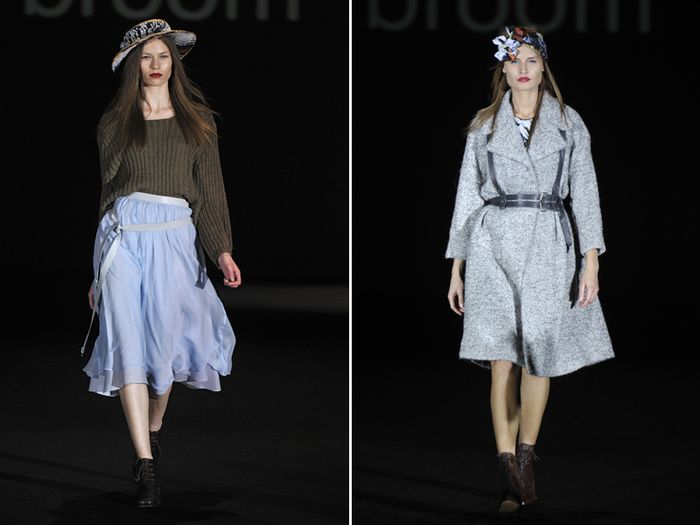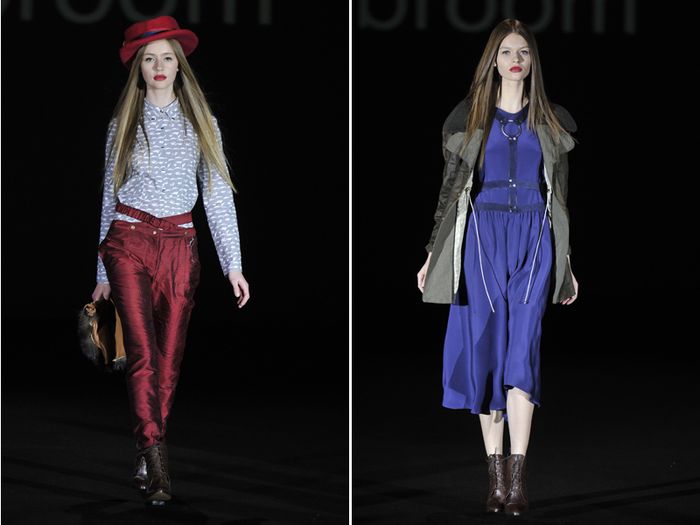 Queen Michelle