From Zero To Hero
A dress over trousers, how terribly 90's.
It's also a simple but effective layering solution for cold winters when more clothing is better than less and what better layer than a flannel dress. The granny vibe is strong with this one, so it needed something to make it a little less prissy. "But wait" I hear you shout, "that dress, with all its drapey bits, isn't prissy at all" and you'd be right. However the dress didn't start life this way. It took a belt, some pulling and gentle persuasion to get it to go from zero to hero.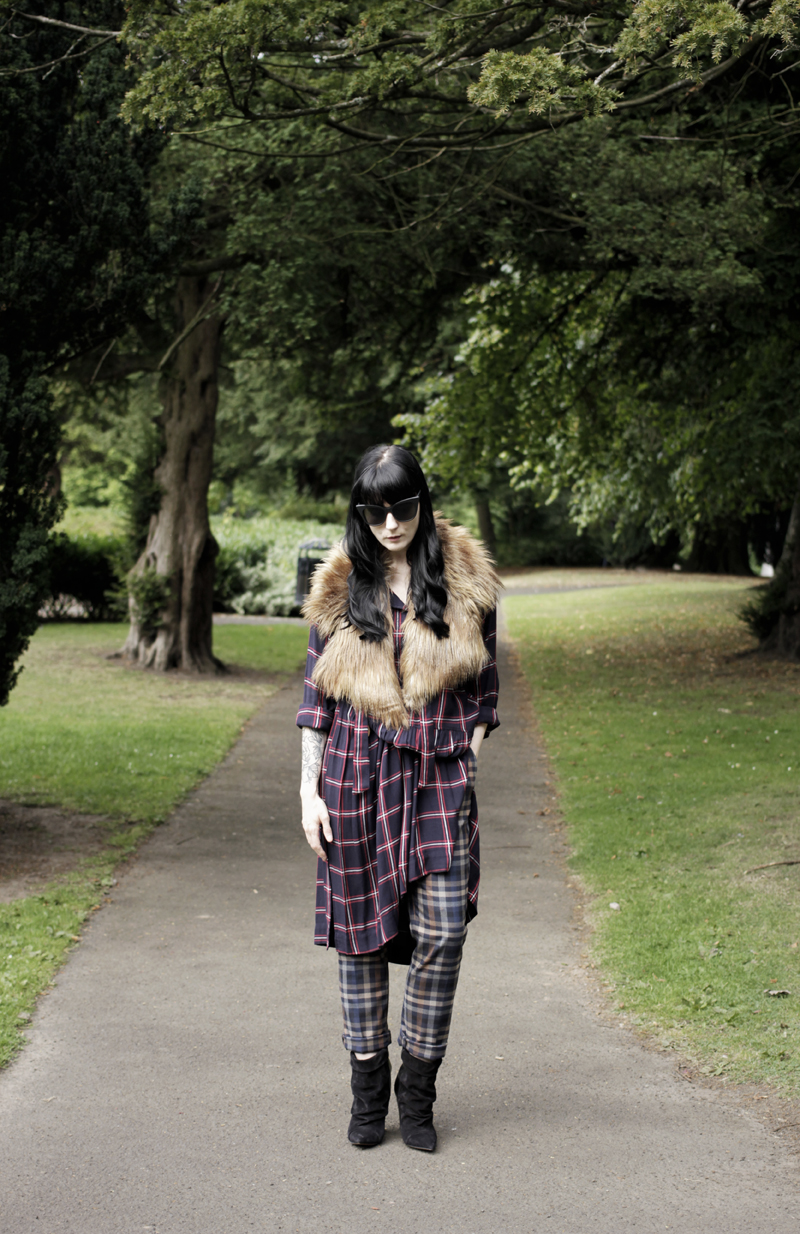 WHAT I'M WEARING
Topshop trousers and stole; M&S dress; Quay sunglasses; Isabel Marant Boots
What flannel lacks in excitement it more than makes up for with comfort, it must be said, and this little checked affair has proven to be a valuable little tool for days when I just don't wish to spend any time thinking about what to wear, which is probably most mornings to be honest.