sit on it Detroit...
Reading the news every day, you could be forgiven for thinking that the world has gone to hell in a handcart. But then you come across a story like this and your faith in human nature is a little restored.
This story takes place in one of my favourite places in the world- Detroit...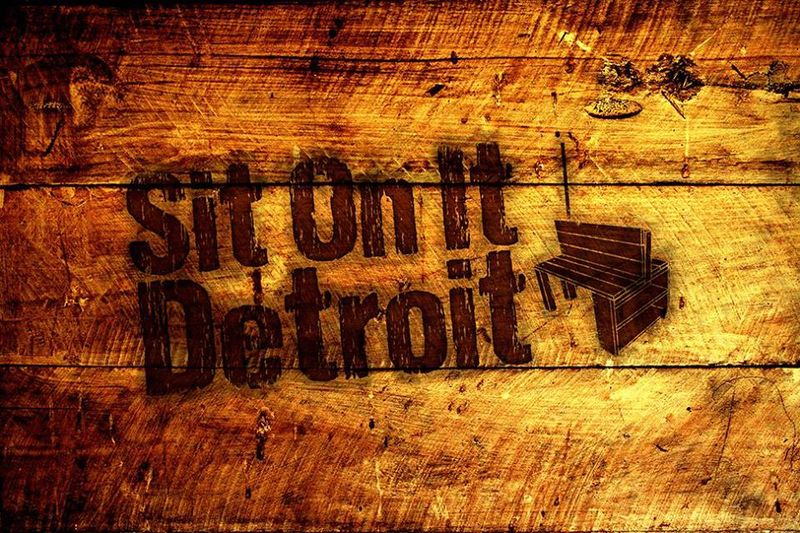 After a long, hard day, sometimes you just need to sit down. But Charles Molnar noticed that is something many bus riders in Detroit aren't able to do.
So just over a year ago, Molnar and a few friends got together and started Sit On It Detroit to build benches for the city's bus stops out of reclaimed wood from abandoned houses and  businesses
"People were waiting, long waits, standing up,and we wanted to give them a place to sit down and relax."
In particular, Molnar said he was appalled to see nurses getting off their shifts at the Henry Ford Hospital and sitting cross-legged on the ground while waiting for a ride home.
There are around 5,000 bus stops in the city of Detroit, but around half of them have no place to sit.
Kyle Bartell and Charles along with his friend Kyle Bartell, wanted to change that ...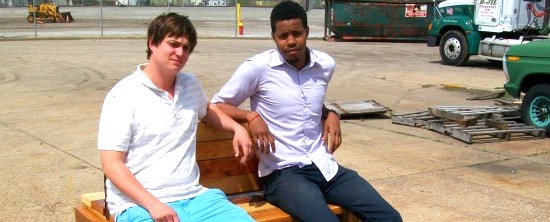 Starting with just $50 and with donations, including a workshop space on Lafayette, the project got underway and Sit on It Detroit was born. Today, their benches are dotted all over Motor City and Sit on It Detroit has evolved into a full-time job for the pair.
Molnar said he doesn't consider himself an artist. He learned how to work with wood in high school and figured it would be a pretty simple thing to build a bench. Over the past year, Molnar estimates, they've had about 600 volunteers helping to build the benches. They use wood reclaimed from vacant, dilapidated homes."The wood we get comes with nails and all sorts of stuff," said Molnar. "So we have to sit there and remove all the nails, all the screws."
What is even more wonderful is that each bench is also like a little mobile library!
The benches come with a shelf under the seat that's full of donated books. Their website explains how of benches will act as a free library.
"We put little libraries in them, so people have a place to sit, and something to read while waiting for the bus," said Molnar. 
You can read all about the latest installations on their Facebook page.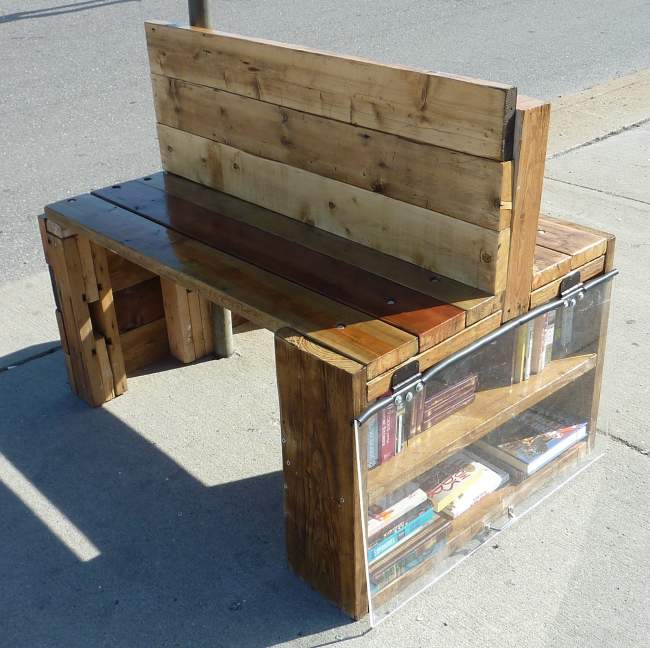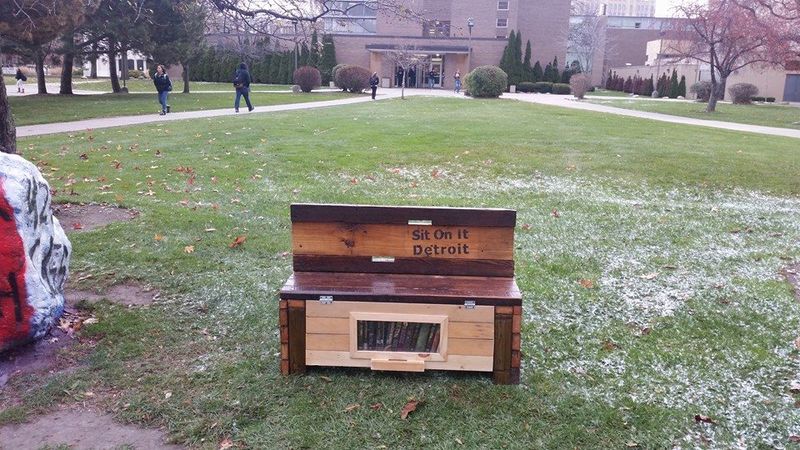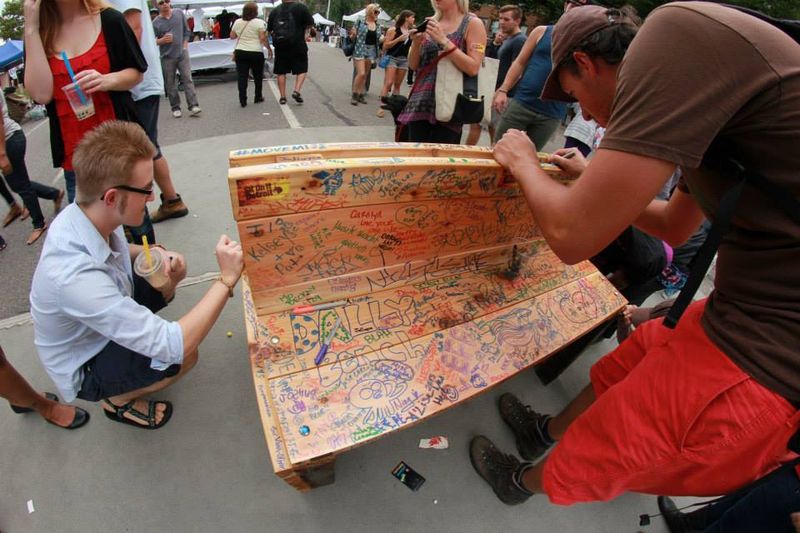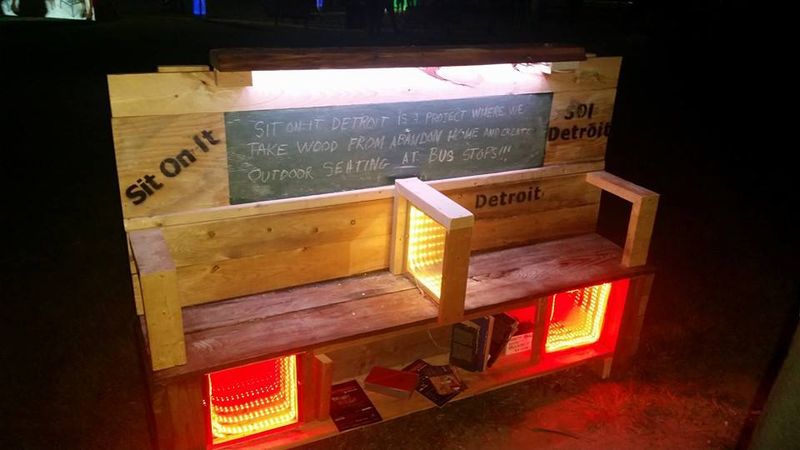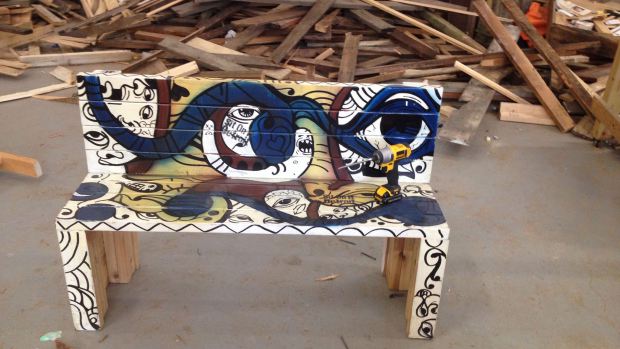 "Doing something for somebody to put a smile on their face and just to make their life a little bit more enjoyable definitely makes me happy," said Molnar. "And that's the reason that we do it."
Just reading that puts a smile on mine...
Queen Marie
x