The Big Red Machine
Once again I've been on a wardrobe purge, trying to force myself to part with the really treasured things that don't fit me any longer. A bunch of stuff headed over to the Netherlands for Dust's skinnier than me friend, in order to get a second lease of life rather than sit unworn in my wardrobe, taunting me for daring to be in my 40's now.
During the course of the purge, I came across a dress knitted by German blogger, Cats & Dogs, which I bought from her many many years ago. It was based on the famous FW08 collection from Rodarte .
It still fits me and I still love it. At the time I loved it not just because I really liked the collection which inspired it, but also because it's very punk and very Emily The Strange - my hair twin! And, as you can see, it's still looks brilliant even now.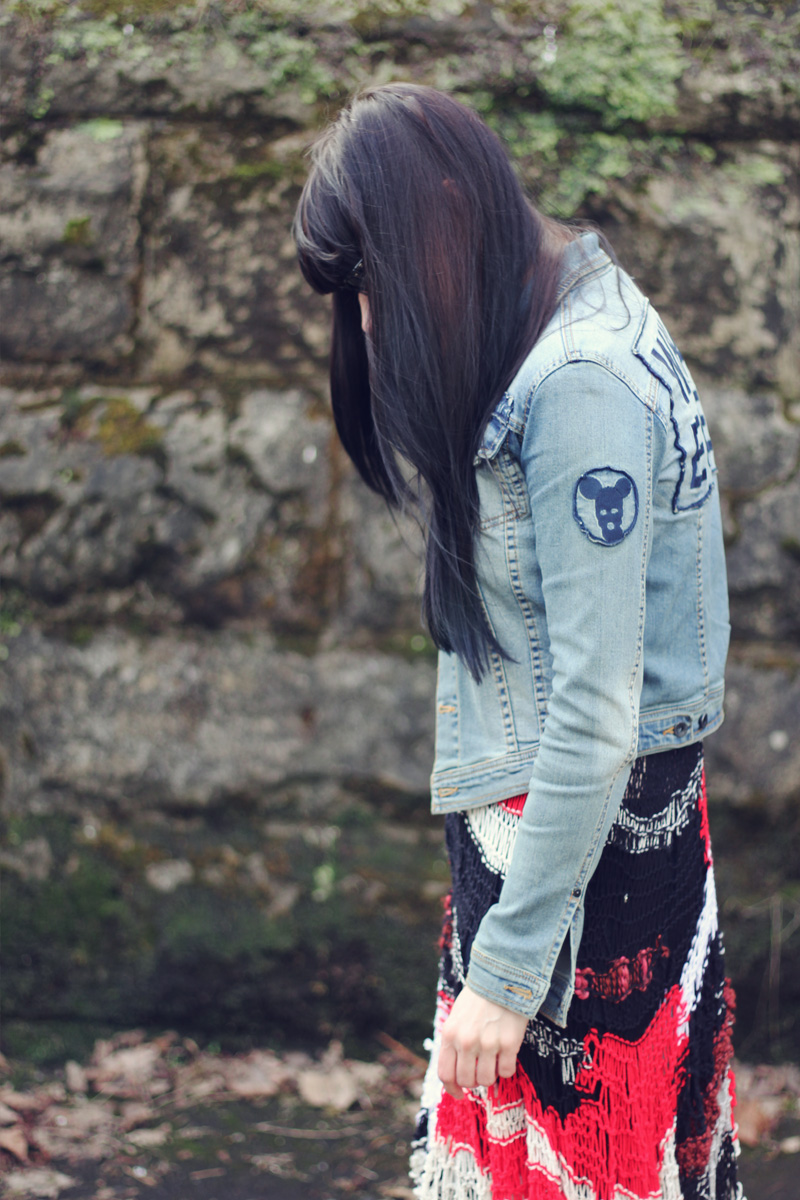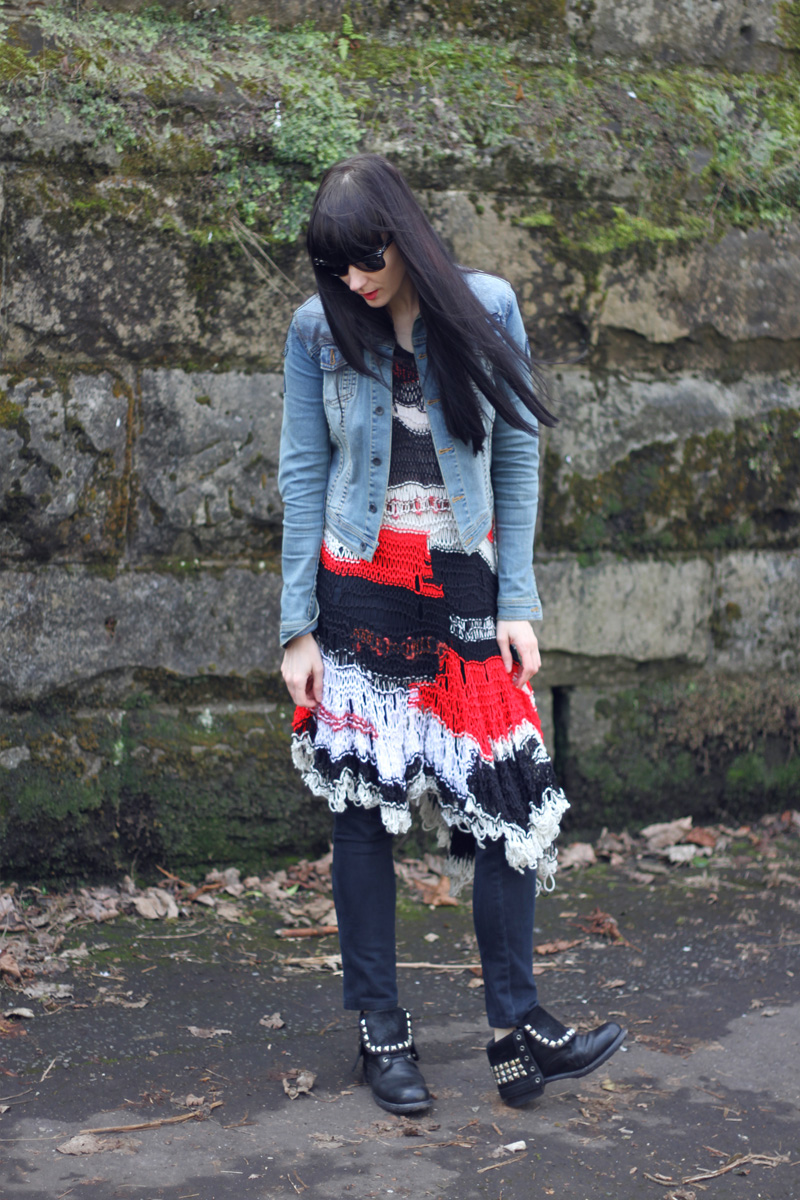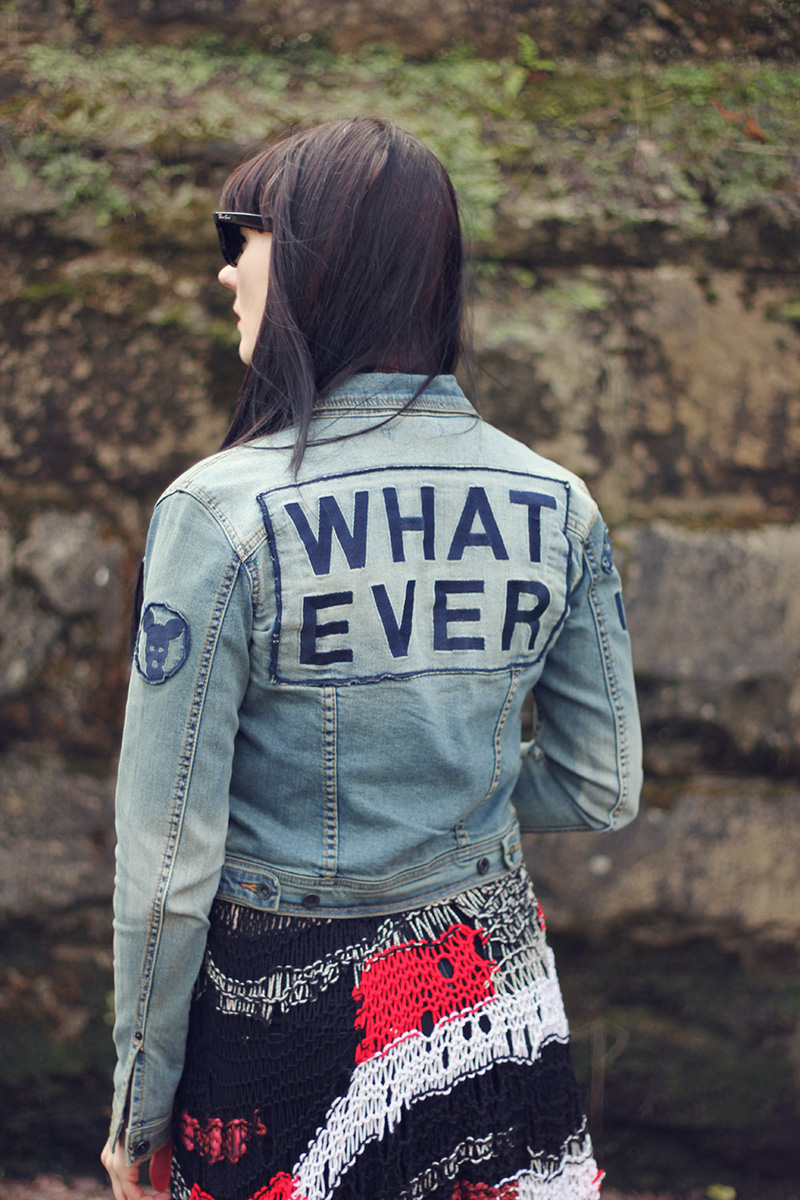 I had thought to wear it to see the amazing Black Label Society last week, but since we ended up merely one row away from the moshpit, it's just as well I didn't. However, I wore it at the weekend and it kept me warm in the crisp winter sun.
QMichelle