There's A Goose Loose Pt2
Last Thursday we had such a beautiful day here in Glasgow. It felt so spring-like with plenty of sunshine and a pleasing crispness in the air...and no rain. Hurrah! Even better, I had some quite good news the day before so the sunshine and a happy frame of mind really did make it a fab day. So Prince B and I decided to take a wander through the park to go and get some ice-cream and sugared almonds and we snapped my second outfit featuring the H&M goose/stork top whilst we went. You can see part one here, if you're interested.
The top goes with some many things in my wardrobe, and even though it was cheap it's already had plenty of wear.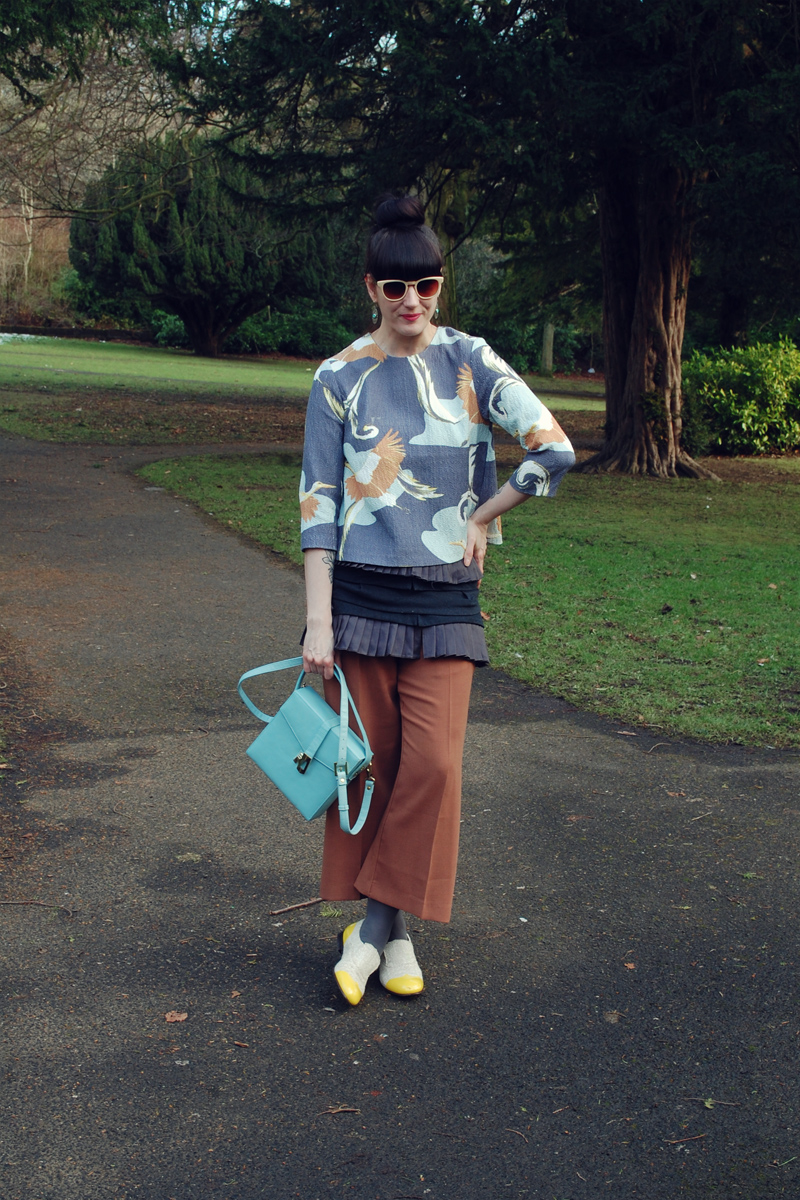 WHAT I WORE
H&M Top; ASOS Trousers; Angel Jackson Bag; Unknown Skirt; Topshop Sunglasses; Alberto Loretti Shoes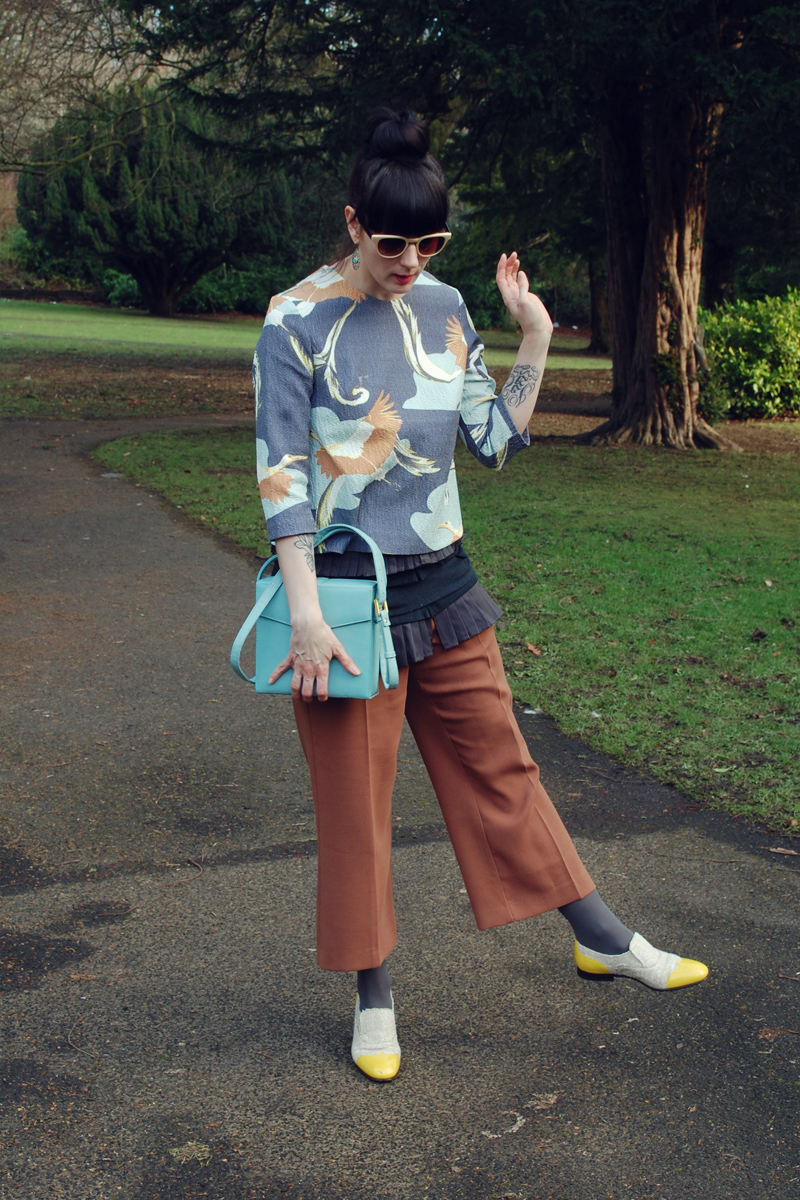 I absolutely hate the top of these trousers so I try, where possible, to cover them with either a long top or a skirt or dress, which is fine since I enjoy layering anyway. In this instance I'm covering the offending part of these trousers with a very, very old skirt, the origins of which I've long forgotten, but even though it's miles too small to wear as a skirt now, it does serve as some weird extended belt thing.
QMichelle