There's A Goose Loose Pt1
The next item in my two part outfit series is this gorgeous little top from H&M, featuring a rather fantastical goose print.
Prince B said I had to stop freaking out about money, or my lack of, and in order to do so I had to buy a little something frivolous. Obviously I am on a hugely limited budget so couldn't exactly look at Net-a-Porter for my little something, therefore I headed to H&M instead and spotted this top. It goes perfectly with my orange vintage shirt and vintage velvet skirt and, of course, my Marni shoes, which have become even more special to me since they are most likely going to my last big purchase for a very long time.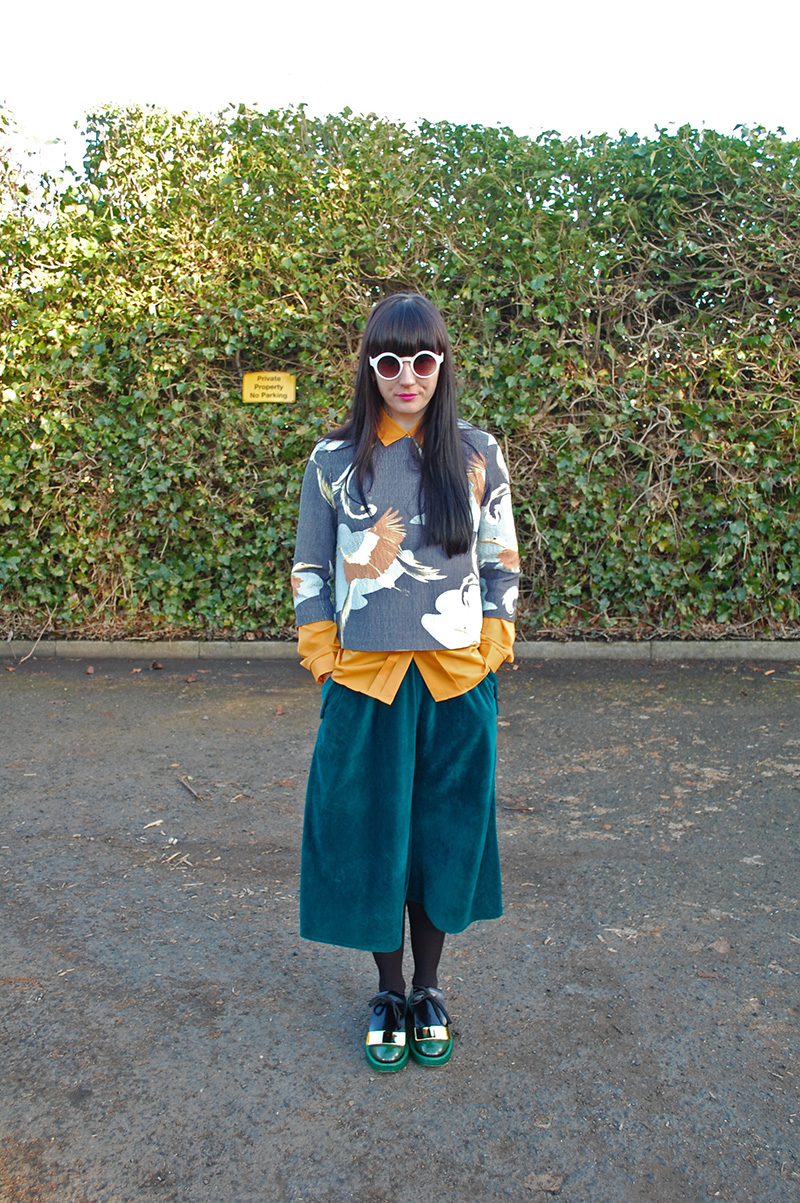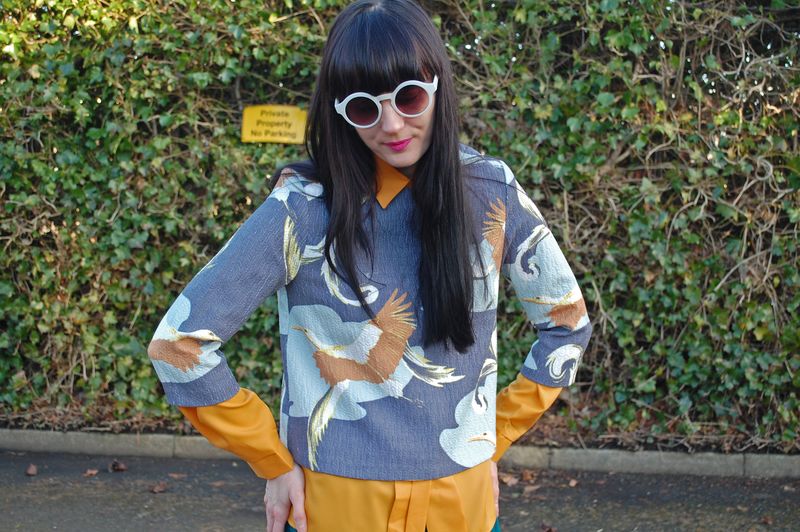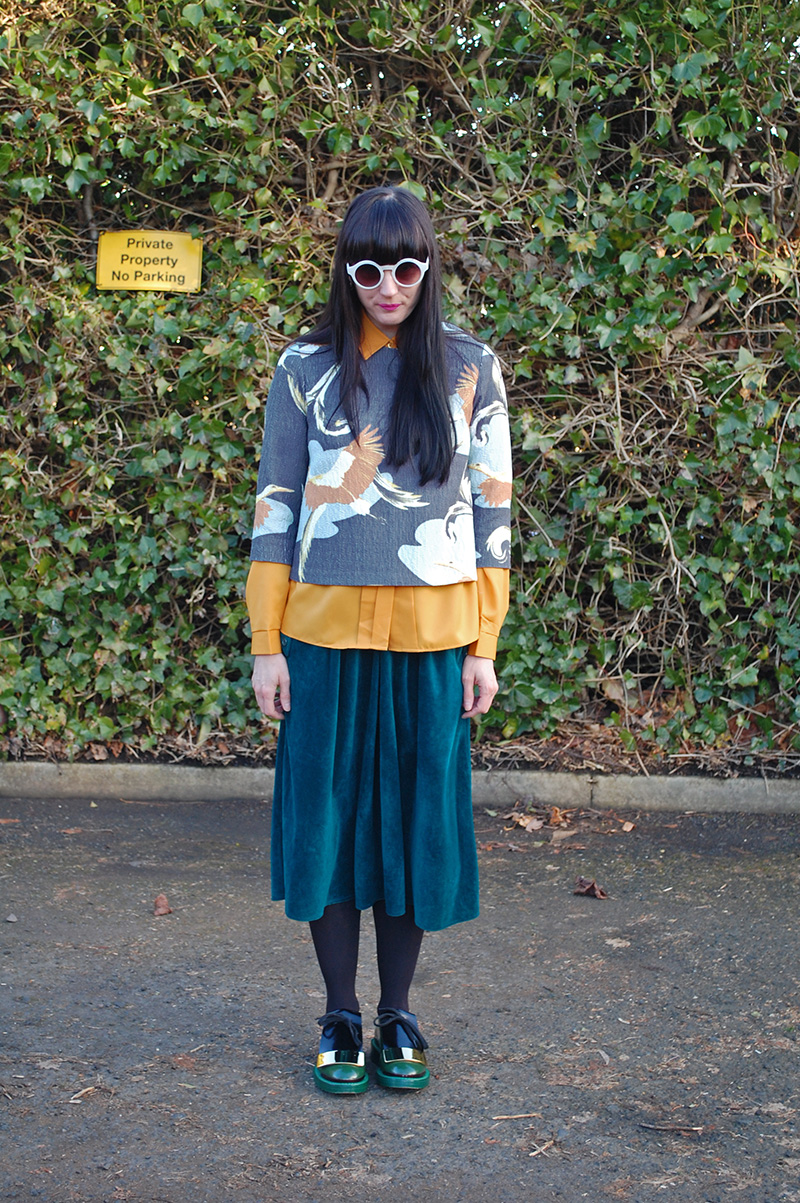 WHAT I'M WEARING
H&M Top; Vintage Shirt; Vintage Skirt; Marni Shoes; Monki Sunglasses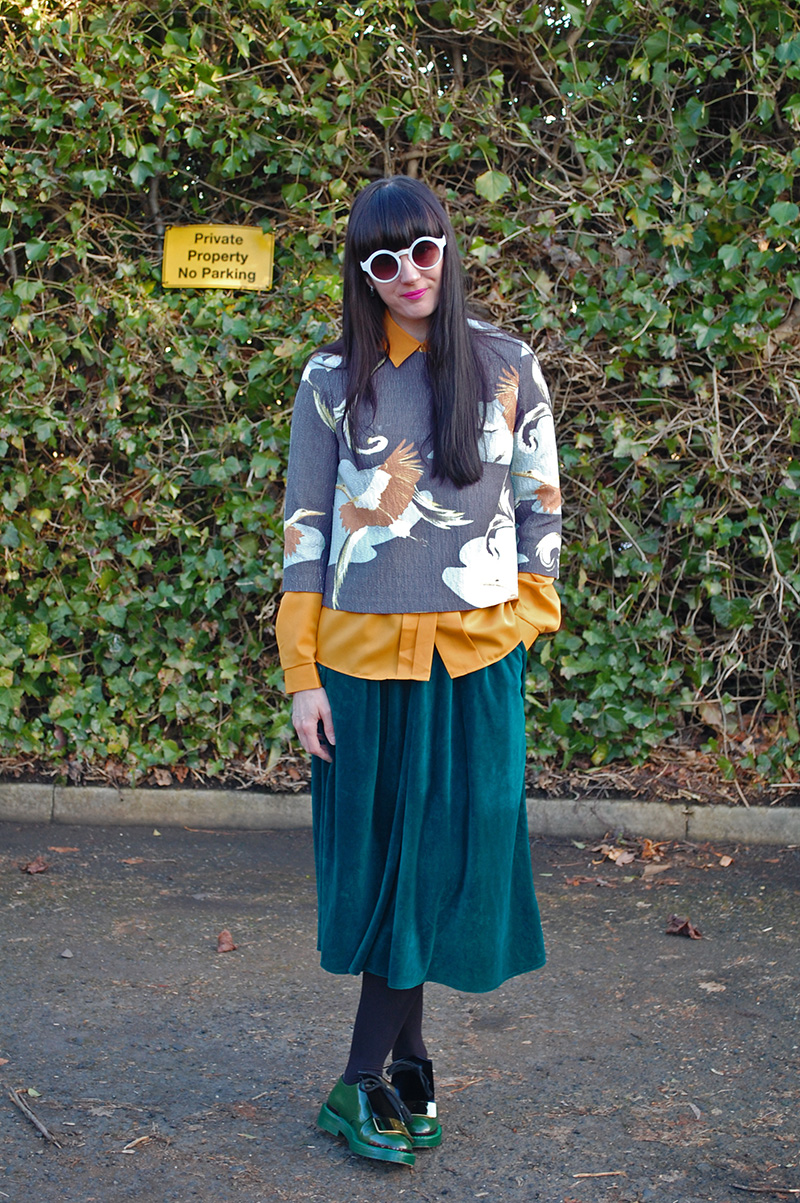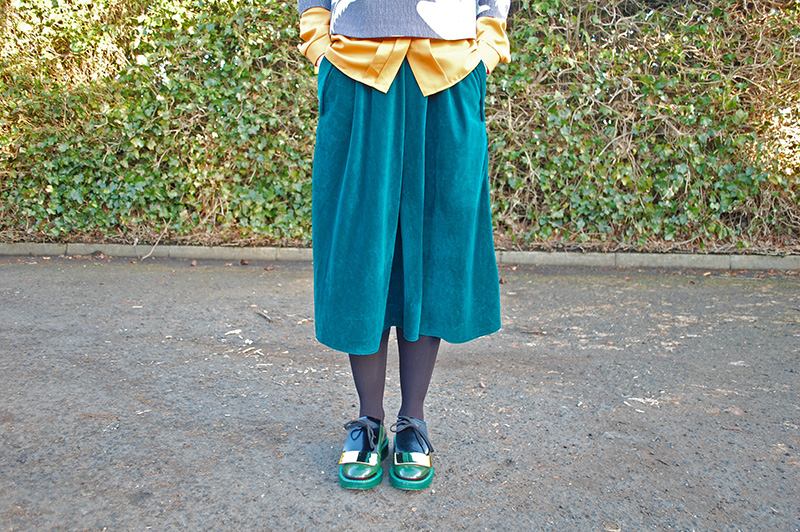 I kinda love this outfit, not wishing to blow my own trumpet. It makes me smile when smiles are hard to come by these days. I could only like the top more if it featured swans rather than geese, but since I love birds I'm still happy with geese. I rarely shop in H&M so I feel this was sitting waiting for me knowing what a shitty time I'm having.
QMichelle