CheckMate Pt2
As I mentioned in my outfit post on Friday (yeah that's right, and extra outfit post last week!), I am going to be featuring a key item and wearing it in two outfits posts, styling it two different ways, maybe more if there is an extra special piece to feature. I need to get more mileage from my existing clothing since losing my disposable income, so that means no more shopping. It also means reinventing as many things as possible in simple ways, such as this silver leather top - it's actually meant to be worn the other way, with the zip at the back, but by simply swapping it around has turned it into a jacket.
The key item is a pair of uber-comfy checked trousers from ASOS which you can see in Fridays posts here. In today's post I have styled them a little differently. The check pattern is so versatile it really works with almost anything but, in this instance, I have decided to play up to the monochrome and tonal aspect and mix the trousers with metallics and black.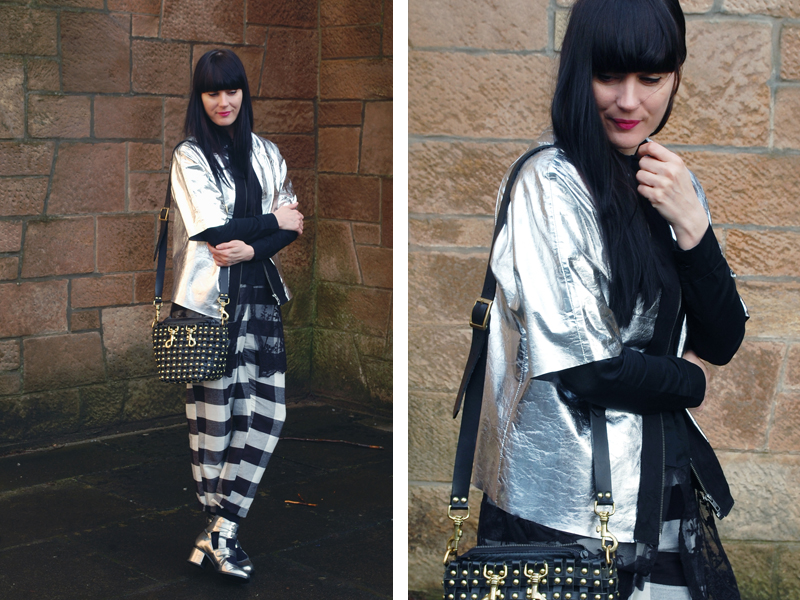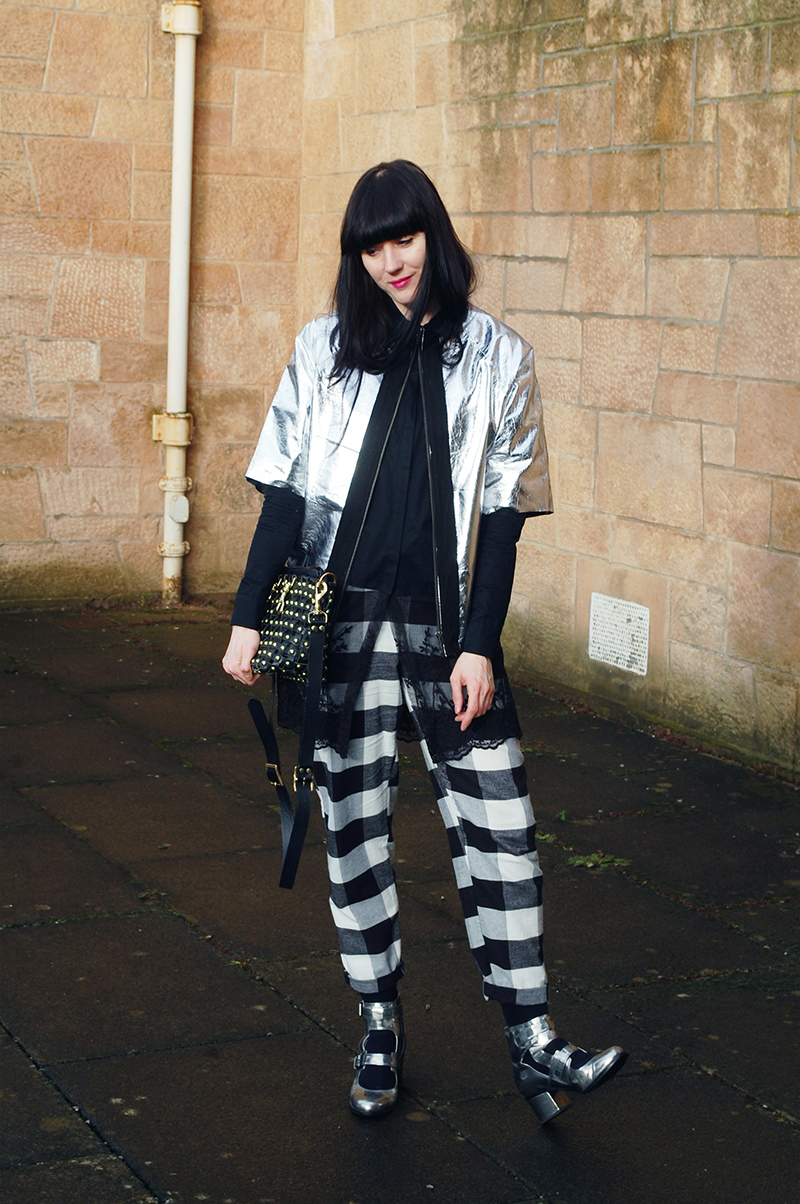 WHAT I'M WEARING
ASOS Trousers; ASOS Leather Top; Laurence Decade Shoes; Danielle Foster Bag; Topshop Shirt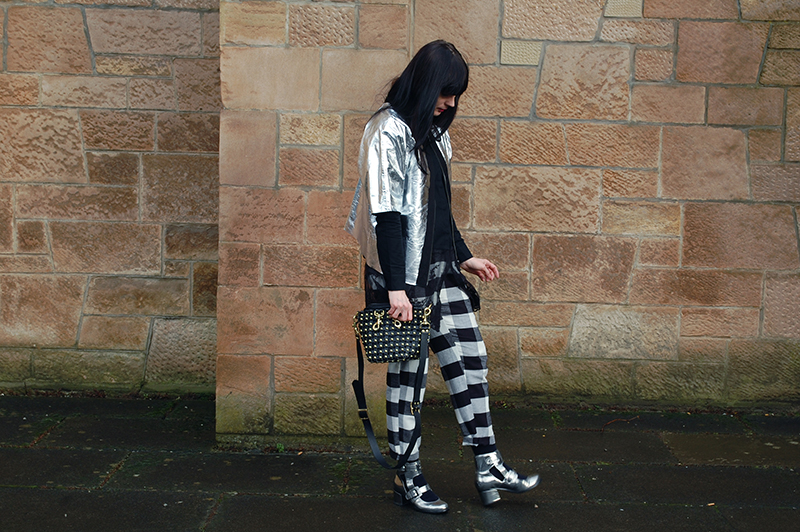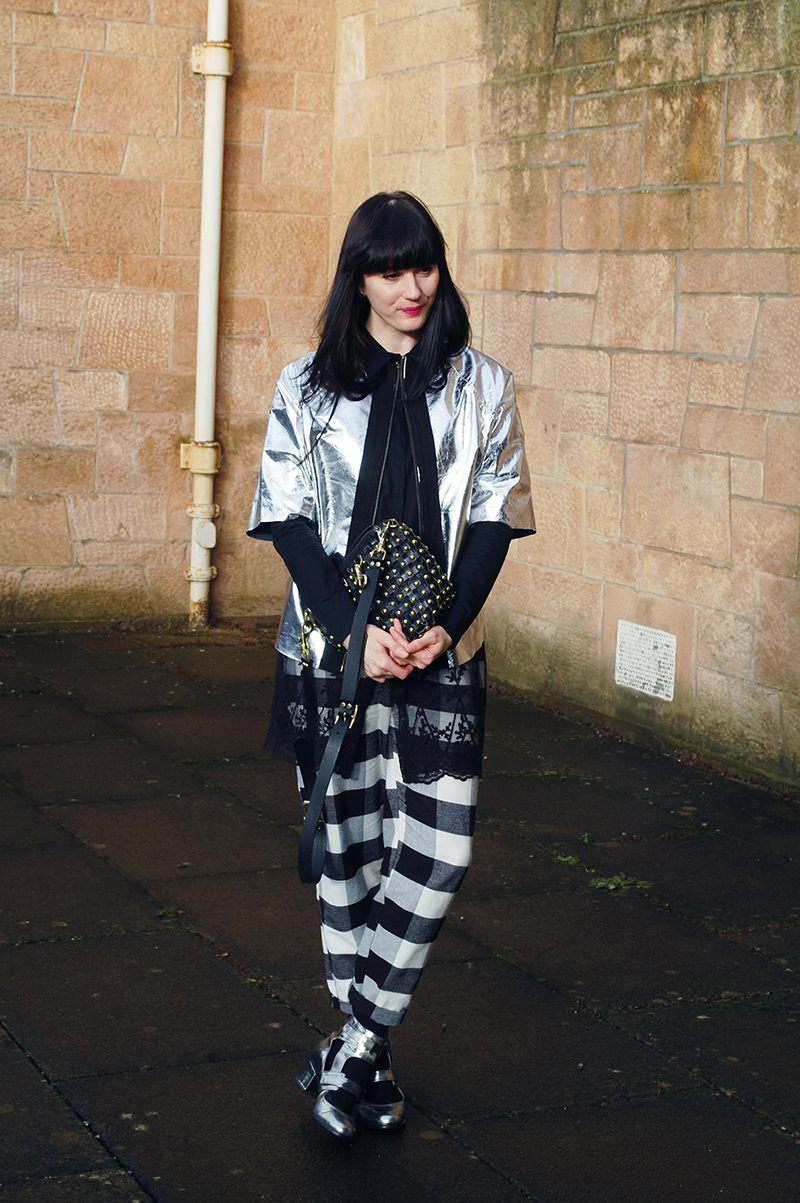 I had been trying to keep these Laurence Decade shoes good since they were so expensive, but I have stopped being so precious about them and just wear them as I would any other shoes now. They are cracked, getting scuffed and generally showing signs of wear but I've had more pleasure out of them as a result.
QMichelle