CheckMate Pt1
Ever since the Great Redundancy Scandal of 2015, every penny is now a prisoner. Until such times as my freelance work kicks off in earnest, I have precisely zero ££s for clothing. Whilst I utterly detest the term 'shop your closet' I will more or less be doing just that. I  gave away a large portion of my wardrobe recently which I'm now slightly regretting, as the plan had been to fill the gaps again with more appropriate 'linking' pieces - i.e. items of clothing which would link many seemingly random items, giving me multiple outfits. Now I'm just left with a bunch of random items. OK, it's not quite as dramatic as that, but near enough.
So for outfits going forward, I am going to take one key item and feature it in two different outfits. I don't do outfits shots every day, so it will over two weeks, more often if I can. I'm going to start off with today and the key item is these checked ASOS trousers.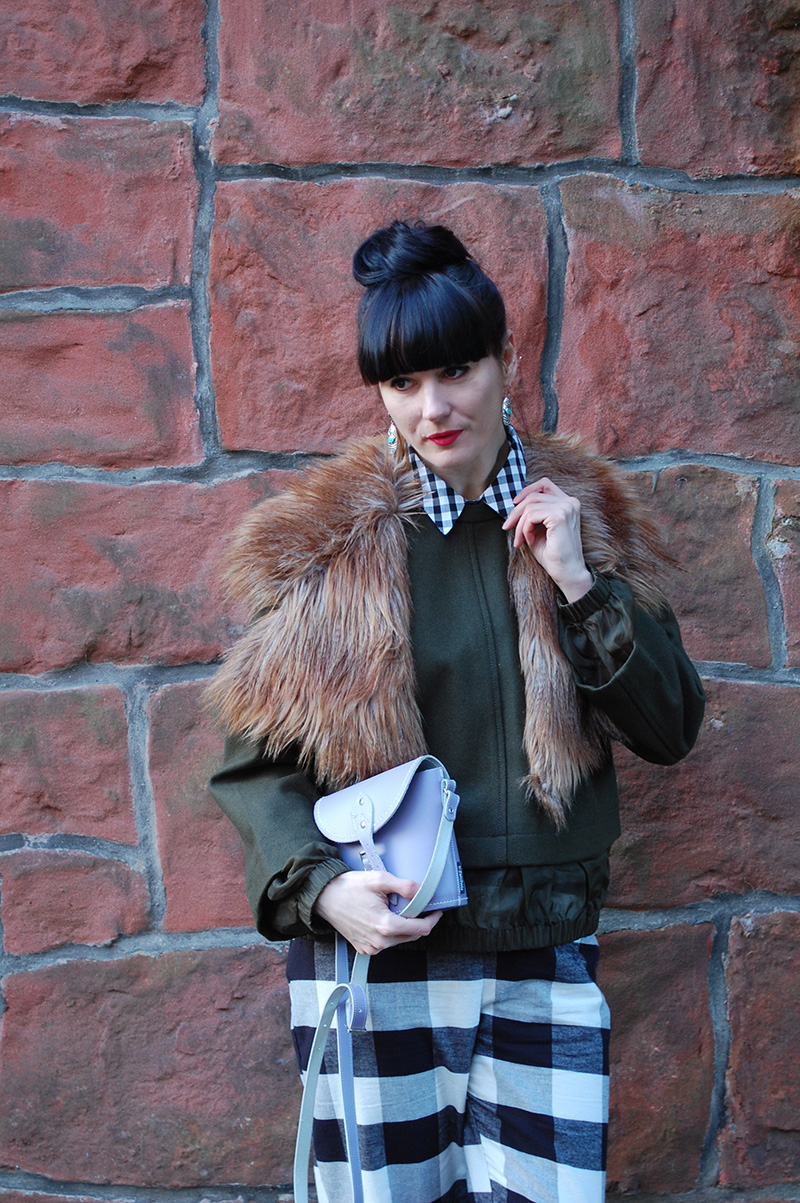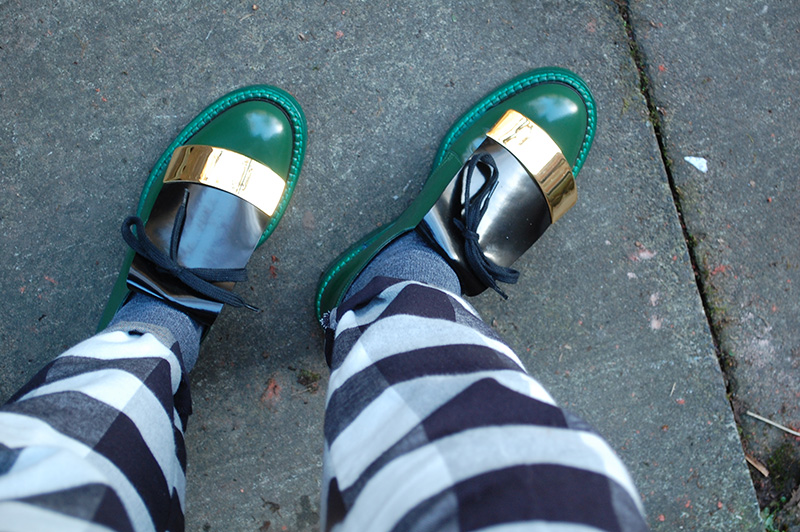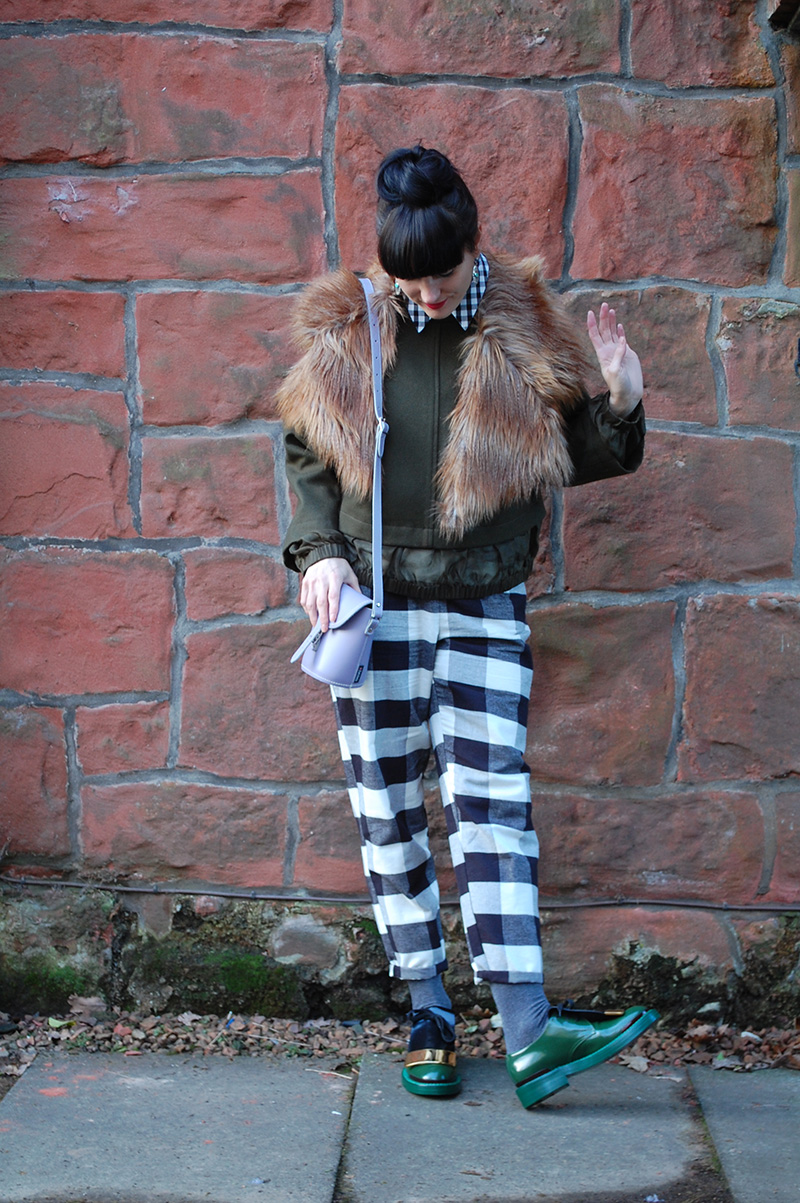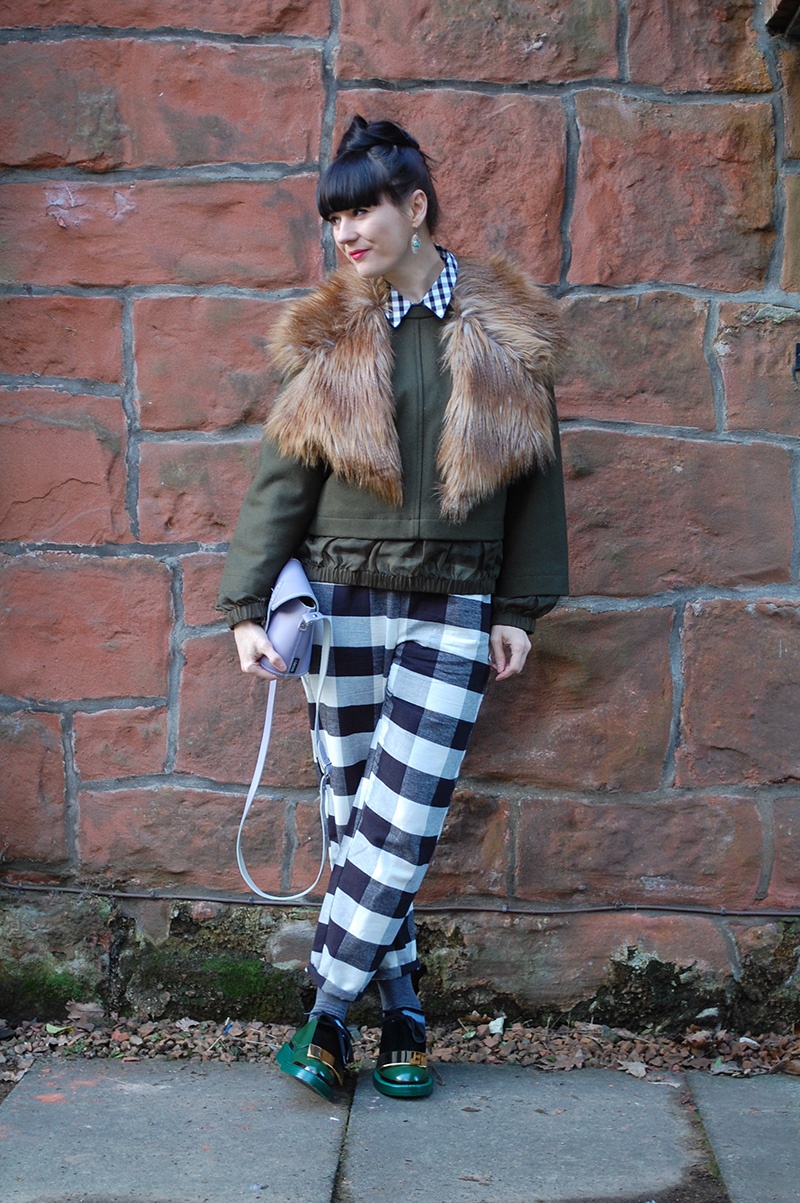 I had bought these with the intention of buying a matching jacket but since that won't happen I am going to make them work with things I already have.  In this instance, it's an ASOS White top and ASOS shirt and faux fur stole, Marni shoes and Zatchels bag.
Hopefully, weather permitting, Monday will see part 2.
QMichelle