Farewell My Black Balloon
Well, it's been a crazy week. As you can see, I'm back on my leg and this time I don't have crutches on stand by. A painful hour spent in physiotherapy has worked wonders and I have probably a good 60% of my mobility back. The other 40% will come by the end of the month, I'm assured. As is always the way, as soon as one ailment leaves you another arrives to take it's place, in this case my yearly cold.
In order to cheer myself up I treated myself to a pair of delightful blue velvet shoes from Topshop. As usual, I swapped their own laces for some pretty ribbons. I have already worn these lots of times and are more than worth the £34 I paid for them in the sale.
They also prompted me to dig deep into the wardrobe and rediscover this stunning lace dress I found in a charity shop years ago. It began life pretty long, until I cut round all the lace detail to give it an assymetric edge. It's definitely Goth Michelle and I love it with the velvet Mary-Janes. It also still fits me reasonably well.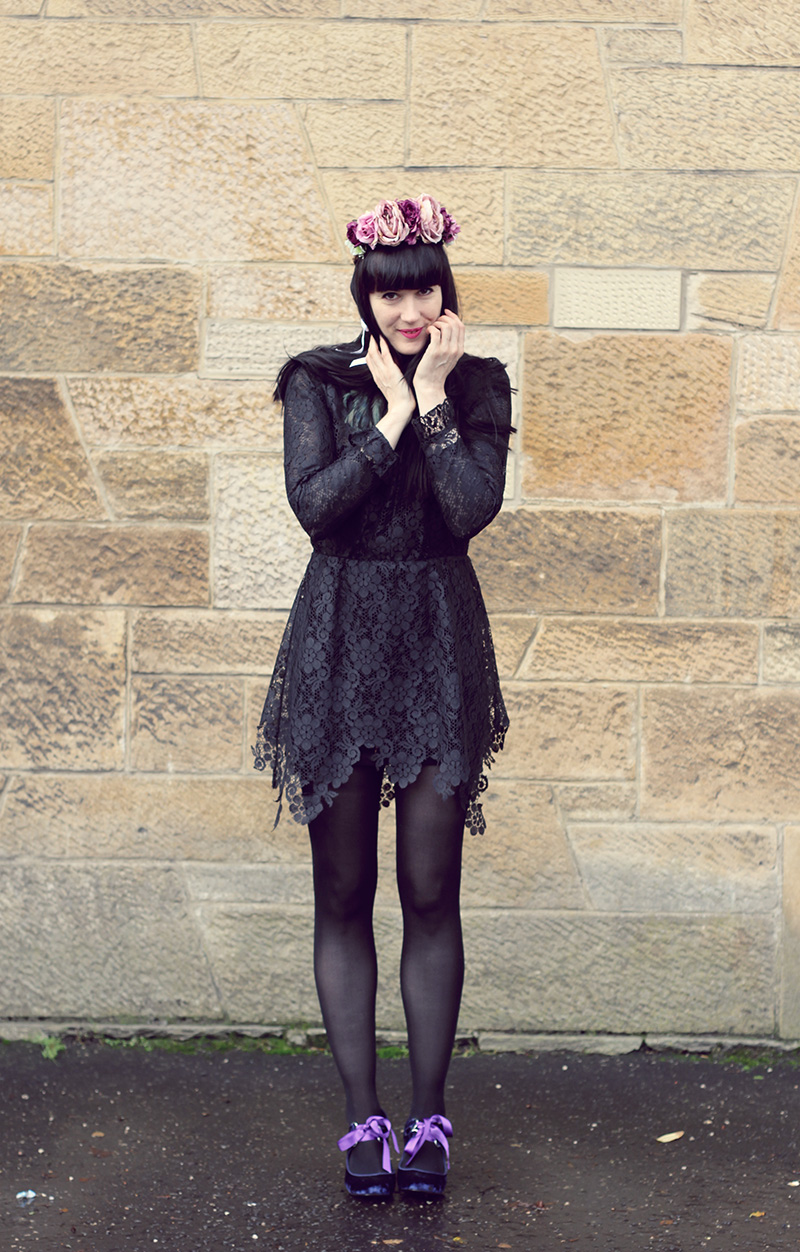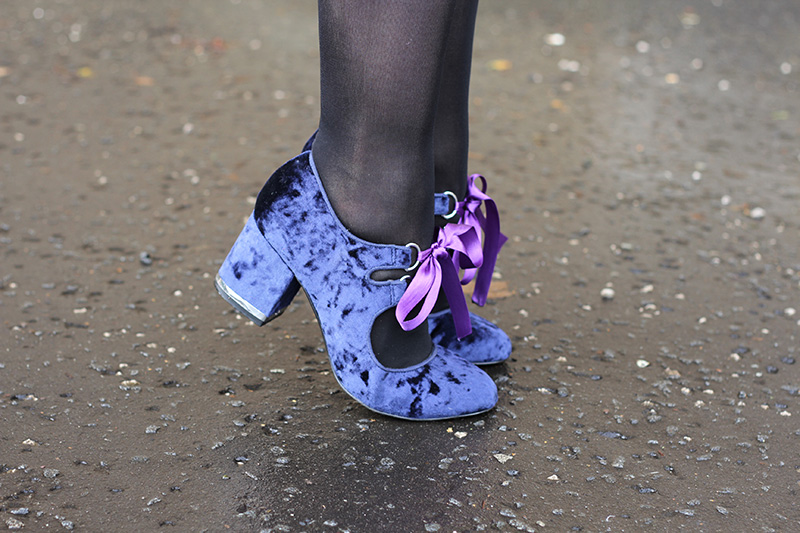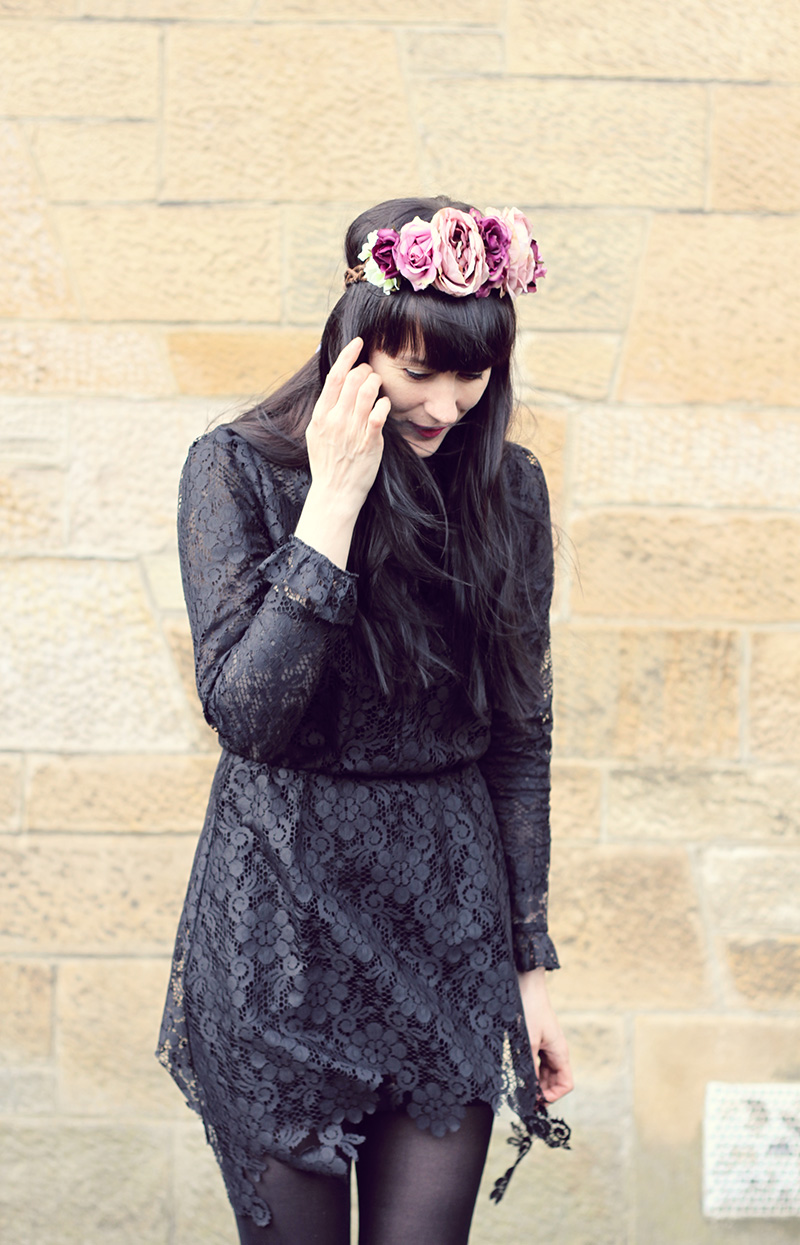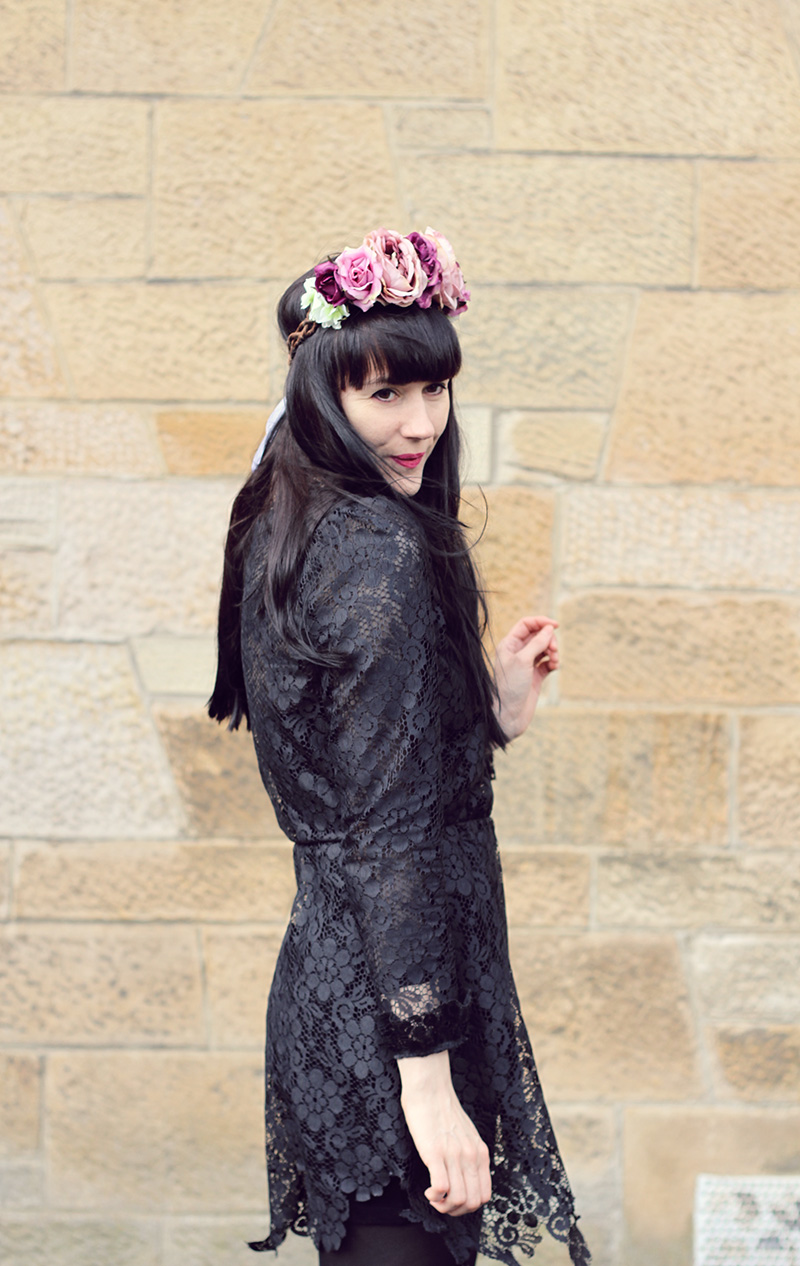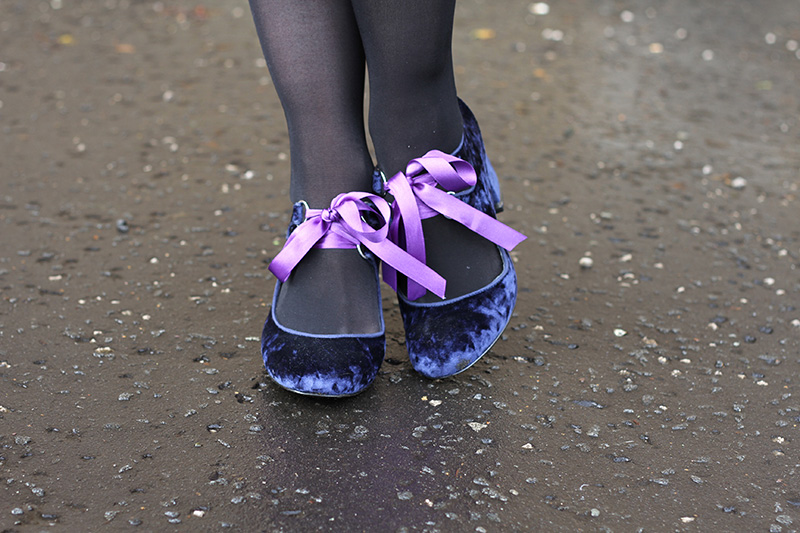 I've been trying to photograph this outfit, well any damn outfit, for nearly 2 weeks now but the shitty Glasgow weather keeps throwing a spanner in works. I've not even been able to play with my new camera. Finally got a shot though. Patience is a virtue. Or some shit.
QMichelle