Hat Daze
Well a cold snap in Glasgow has determined it is now officially Hat Weather. As mentioned in my feature last week, my fave hats for Hat Weather come from Bernstock Spiers. How happy I was when the lovely Thelma got in touch offering to send me her new season Rome hat. I opted for the navy, which goes with pretty much everything and even if it didn't I'd still wear it anyway. Even better, this season, the pom pom is considerably fluffier.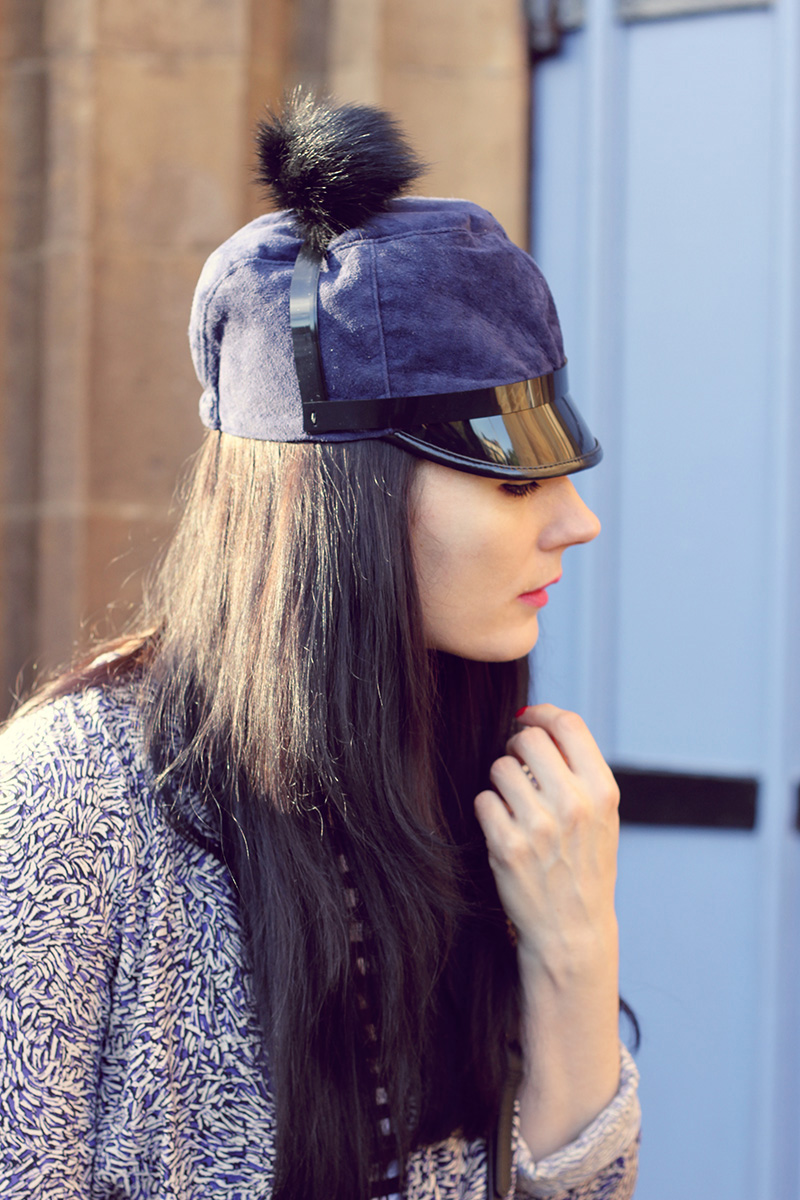 With Hat Weather also comes the need for heat but not wishing to wait until warmer temperatures to wear my bell-bottom jumpsuit, I simply layered some warm leggings and a long sleeved t-shirt underneath.
I had seen this jumpsuit in a few streetstyle shots and fell in love with it immediately but had no idea from where it came, but the lovely Dust found it on Zara online. Needless to say I bought it immediately. The only thing is the length of the legs is ridiculously long. Drag-along-the-ground long if you were wear them with flat shoes but damn they look so much better for it. However, I don't like getting my clothes trashed so had to take them up ever so slightly. 
Zara Jumpsuit
Topshop T-Shirt
Bernstock Spiers Hat
Nike Airforce 1 Shoes
Matahari Bag

I'm still hobbling about on crutches for the most part but, as you can imagine, they are not entirely the nicest accessory, so for the purposes of photos I am instead expertly standing upright and not looking like I could fall over at any second. Needless to say the crutches are handed back to me immediately after the shot and any notions of chicness I might have possessed two minutes ago are long gone. Oh well.
None the less, I am so up for this bell-bottom situation. Not a shape I would ever usually go for, but the drapiness of the material really makes the difference here.
QMichelle