Spot The Dog
I'm guessing by now you are probably well and truly sick of the sight of Snoopy. He's become such a regular feature on the blog and my Instagram now I'm surprised I've not been asked to adopt him.
Last week I snaffled another Rodnik Band x Peanuts piece in the sale. This time, a quilted Snoopy head chain bag.
I cannot even begin to tell you how much this brings a smile to my face. But above that, what's not to love here?
It's quilted - TICK
It's got a Chanel-esque detachable chain strap - TICK
It's roomy - TICK
It's got a Snoopy head - TICK TICK and TICK!
Because of all the above awesomeness, I have been carrying it almost every day. Last week my outfit I was inspired by his nose so I decided to wear a monochrome outfit featuring spots and lots of them. 
Out came the super wide culottes that look like a skirt, spotted shirt, double sole creepers and these pretty damn brilliant woolly Happy Socks knee highs. I felt the outfit provided the perfect backdrop for my beloved little cartoon hound.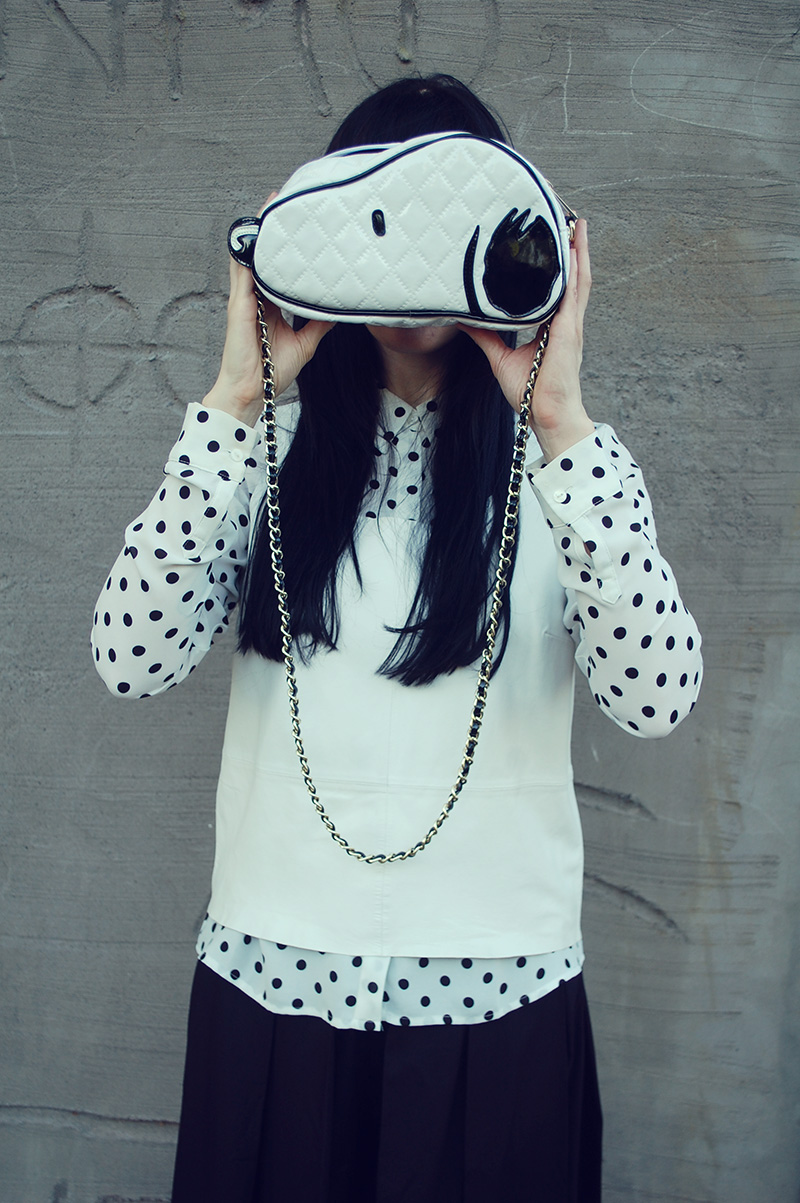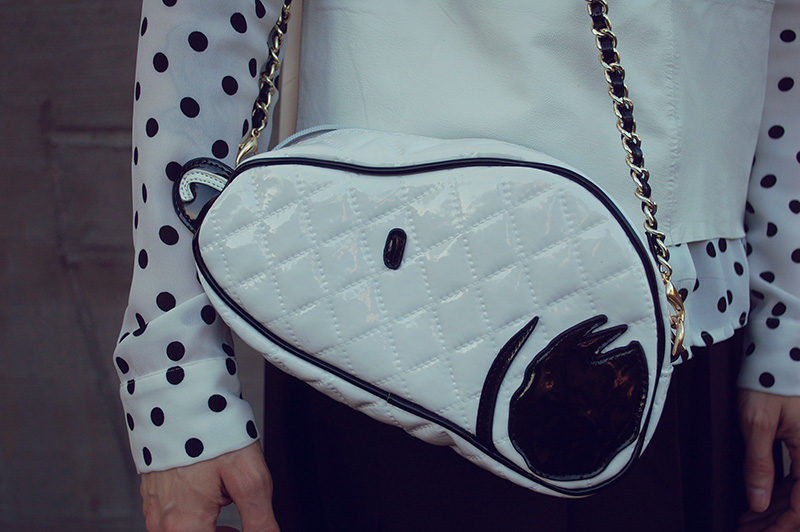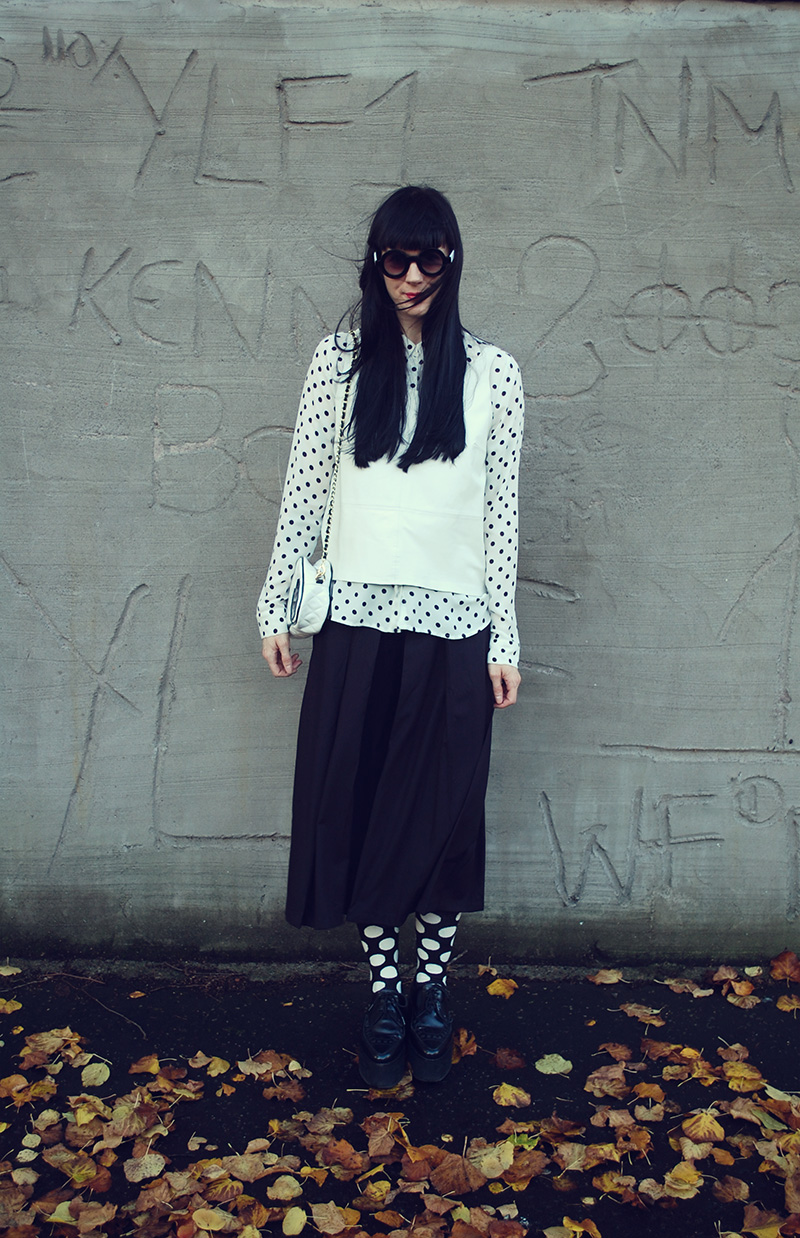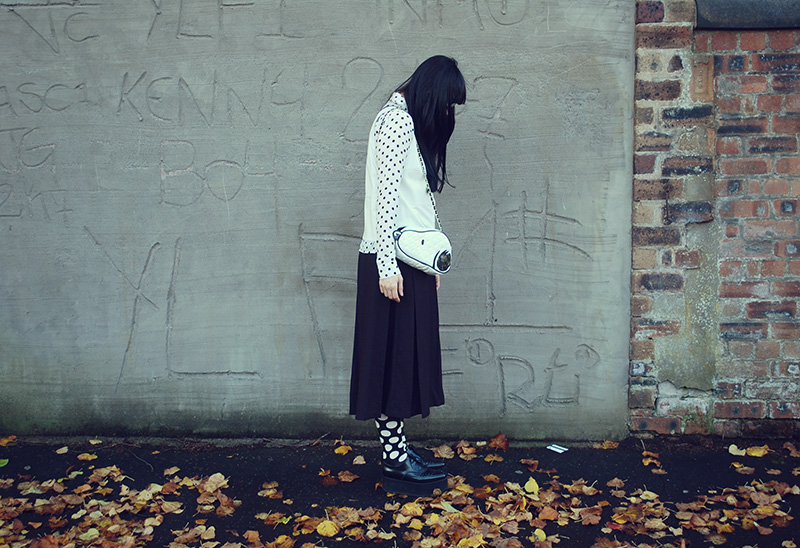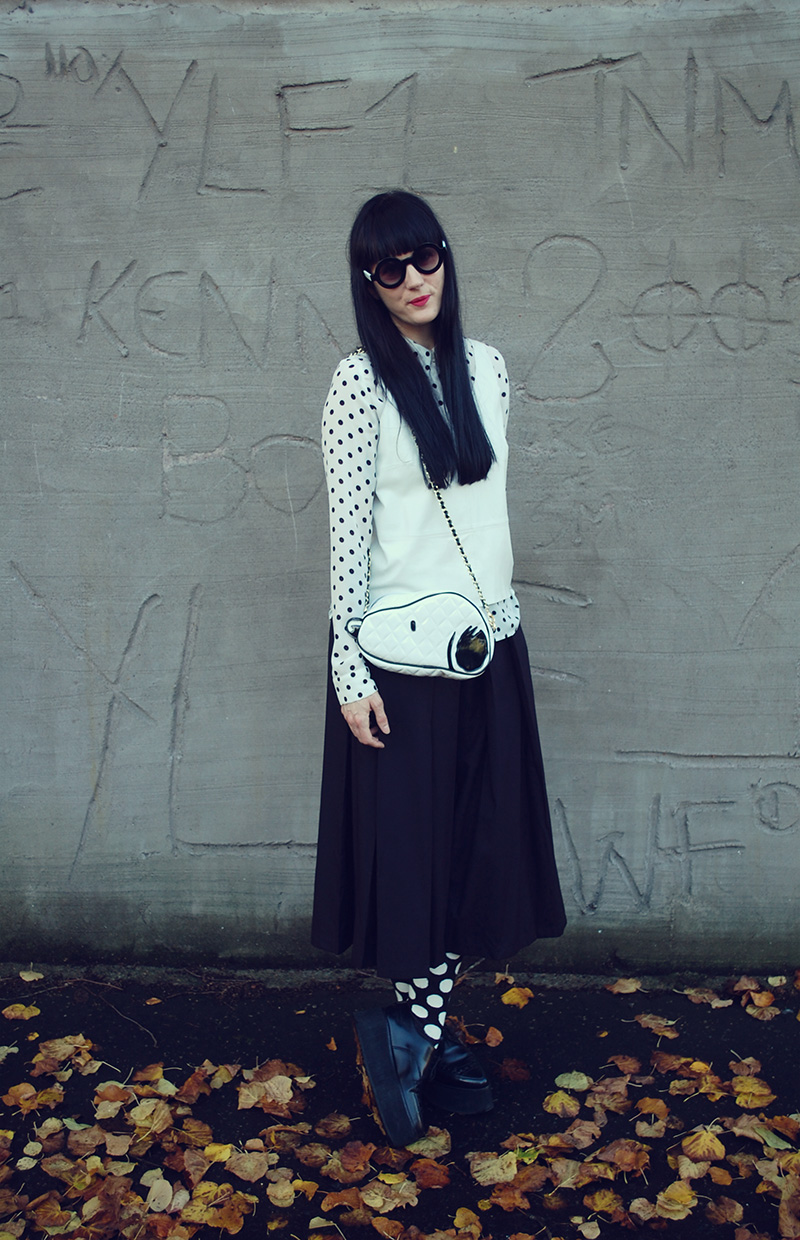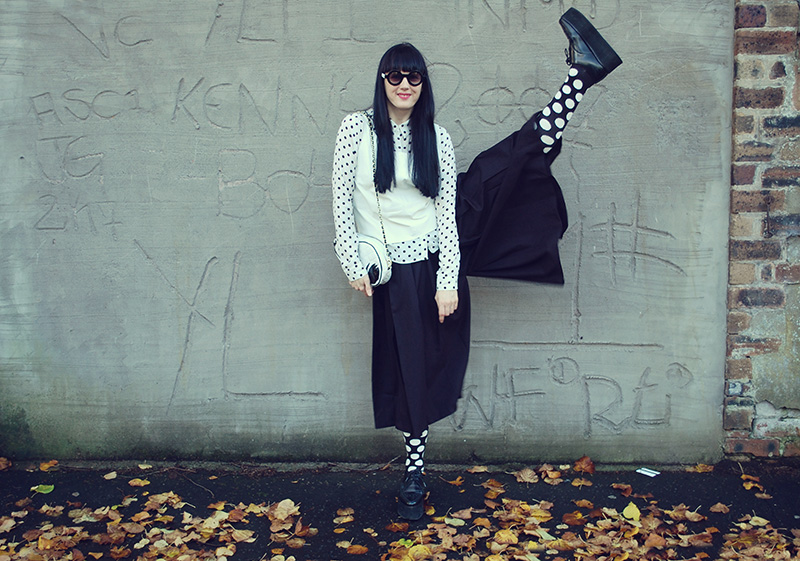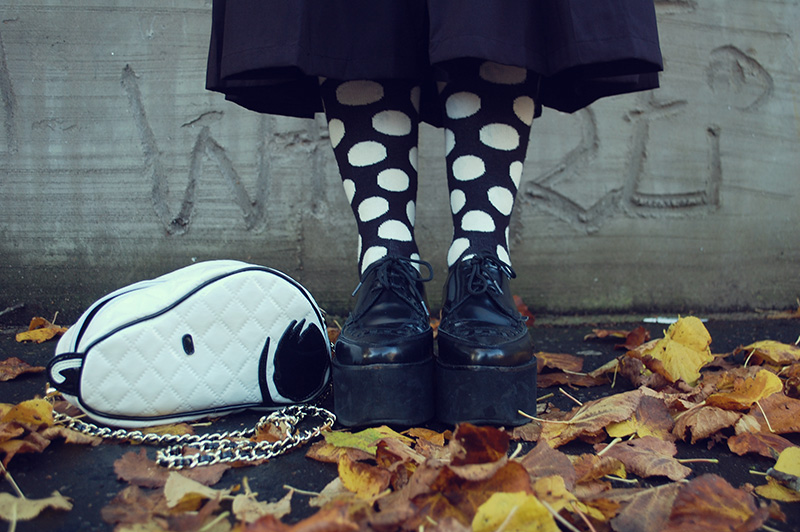 Shirt - Forever 21
Culottes - Front Row
Shoes - Underground England
Leather Top - Monki
Bag - Rodnik Band x Peanuts
Sunglasses - ASOS
Socks - Happy Socks
I definitely think culottes are made for high kicks.
QMichelle