Material Girl
On my Instagram feed, Scottish label Isolated Heroes posted an editorial image from Material Magazine (right), which featured their amazing limited edition marabou feather lilac top. I then saw the same image appear in my Pinterest feed and I immediately saved it to my desktop, where I proceeded to obsess over it. Similarly the image on the left, with it's gorgeous, warm peach hues and furry detailing.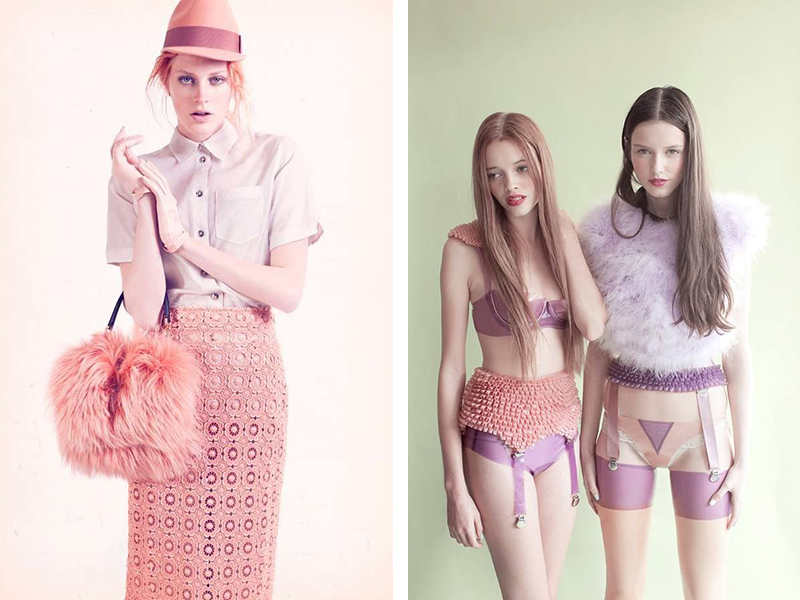 The colour combos of peach, pink and lilac sent my heart racing and from there on, I was on a mission to create an outfit inspired by these images, in more or less those shades.
I don't have exactly a wardrobe filled with either lilac or peach, which is surprising given my love of both colours, but I certainly had enough to create an outfit inspired by the hues, which I finally wore to work a few weeks ago. It was also the perfect outfit to showcase my gorgeous  Miista shoes, on which I swapped out the laces for ribbons for an extra feminine touch.
Without a doubt, it's one of the girliest get-ups I've worn in a long time and I'm not even sorry.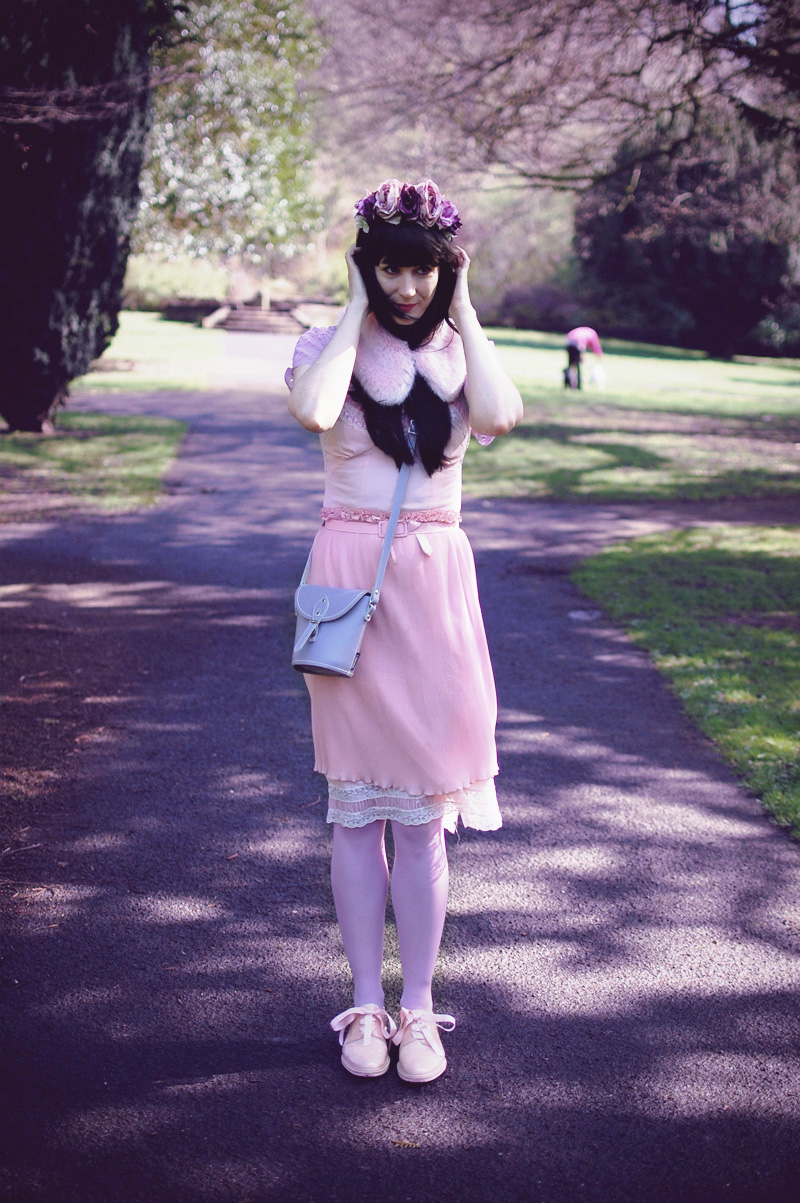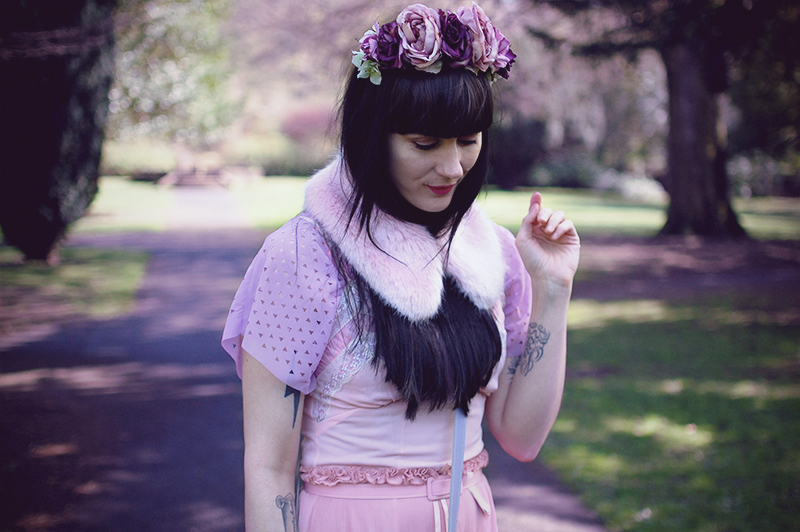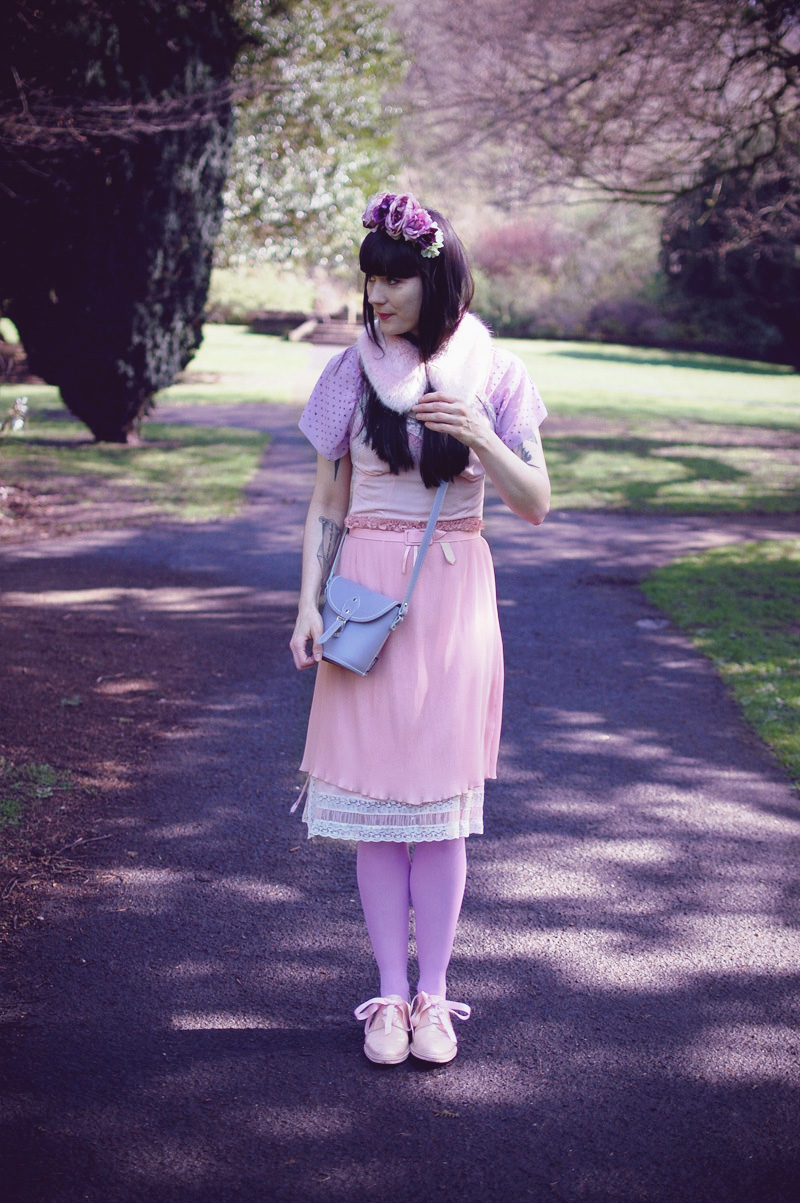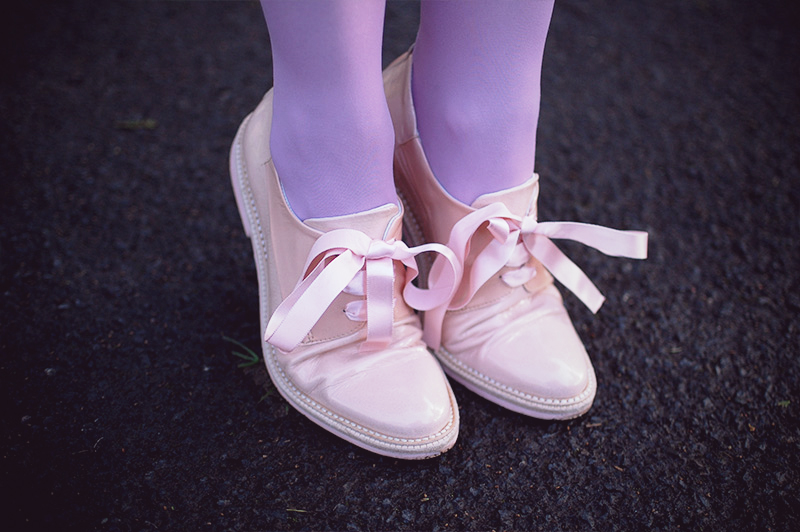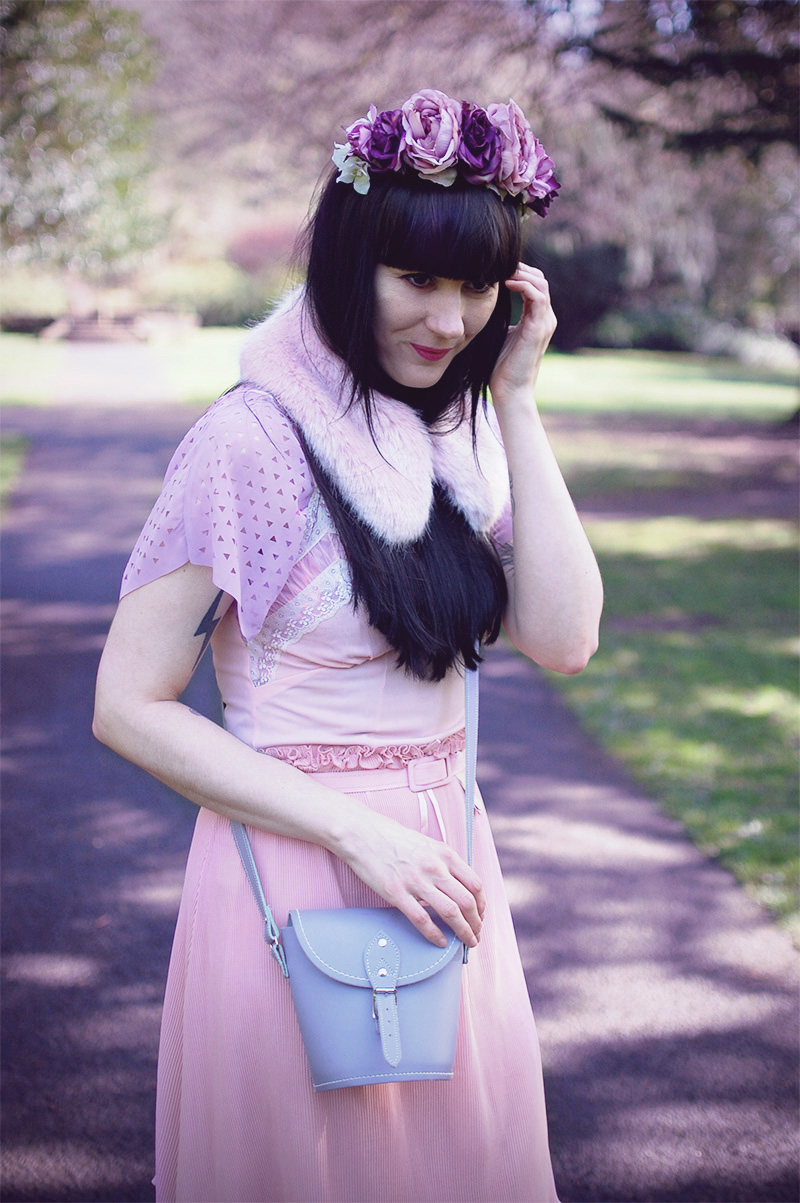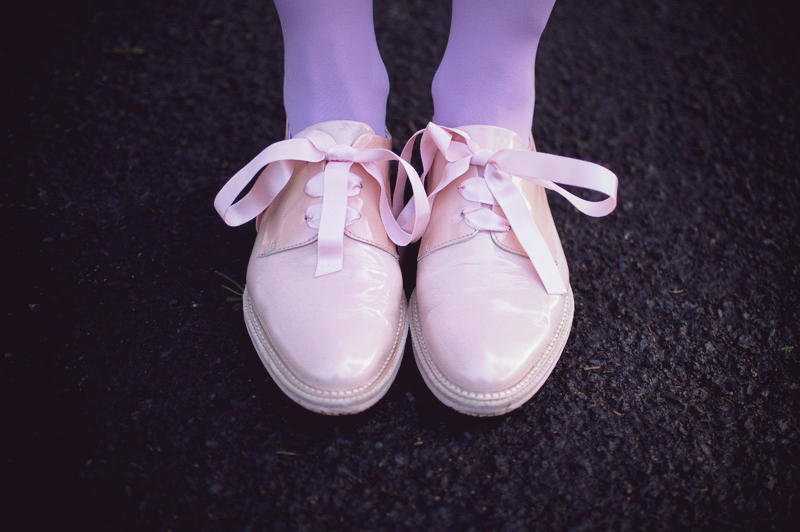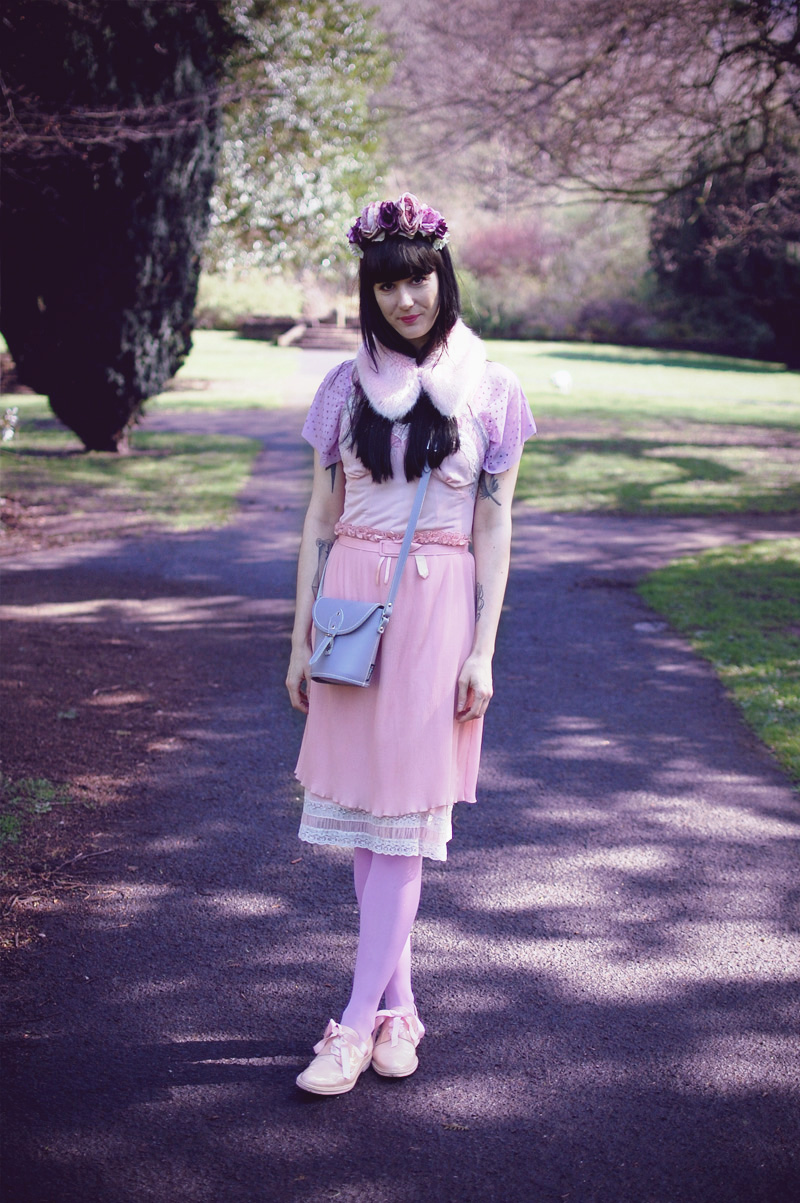 ________________________________________________________________________________________________________
ASOS t-shirt - Vintage slip dress - Vintage slip skirt - Helen Moore collar - Rock 'N' Rose floral crown - Zatchels bag - Miista shoes - Gypsy tights
_________________________________________________________________________________________________________
QMichelle