The Force
When Queen Marie and I are out shopping, it's like a whirlwind passing through town; a red and black haired force going into shops and scrutinising fabrics, fit and colour. As was the case a few weeks ago, we'll come into your record shop and, without you even realising why you gave us it, we'll leave with a £700 mixer 'just to try out'.
We might not go into town shopping often but when we do, you'll know about it.
We are also our own worst enablers. "Just get it because you won't be able to stop thinking about it and then it'll be gone", "I'll give you £50 towards it, to take the edge off", "You need to get those ones because you missed the last metallic ones and they won't do them in metallics again until next A/W season" - all things you will typically hear us say in order to rationalise each others' purchases.
The best one yet was a few weekends ago when I came across a stunning Marni bomber jacket. Pastels, zips and hand sewen floral applique, it was the bomber to end all bombers. As I picked it up I gasped. Like a moth to a flame, I couldn't help but try it on, saying to Queen Marie, "I don't think it'll fit anyway. Please make it not fit". I had no sooner got one arm in and I saw 'The Look'. 'The Look' is the look from us that says "uh oh". To the onlooker it might seem like disappointment, but it's actually a look that says "Oh no, that looks great, you'll need to buy it. Your poor bank balance". I saw The Look before I saw myself in the mirror and I knew it was game over. Yup, the jacket fitted like it was made for me. Uh oh indeed.
5 minutes later it was in a bag and heading home with me.
Clearly the Universe wanted me to have it and who am I to argue with the Universe? Or Queen Marie.
I won't bother to further rationalise the purchase except to say it goes with everything.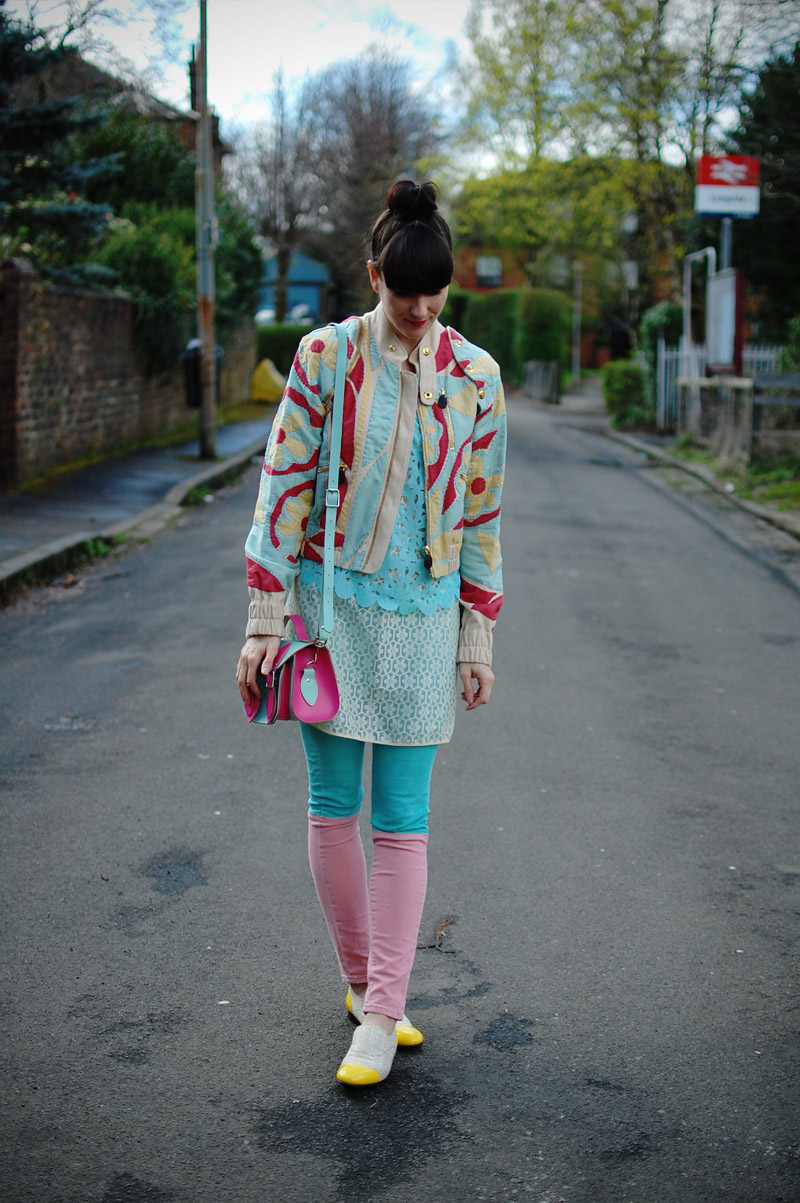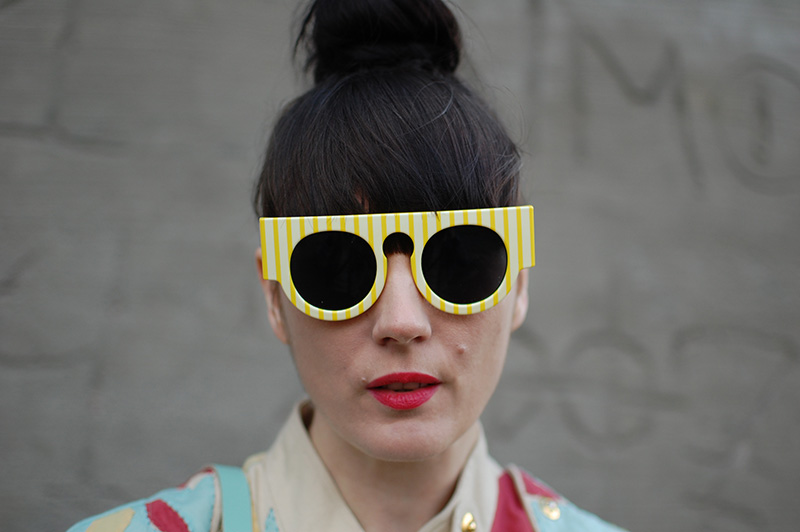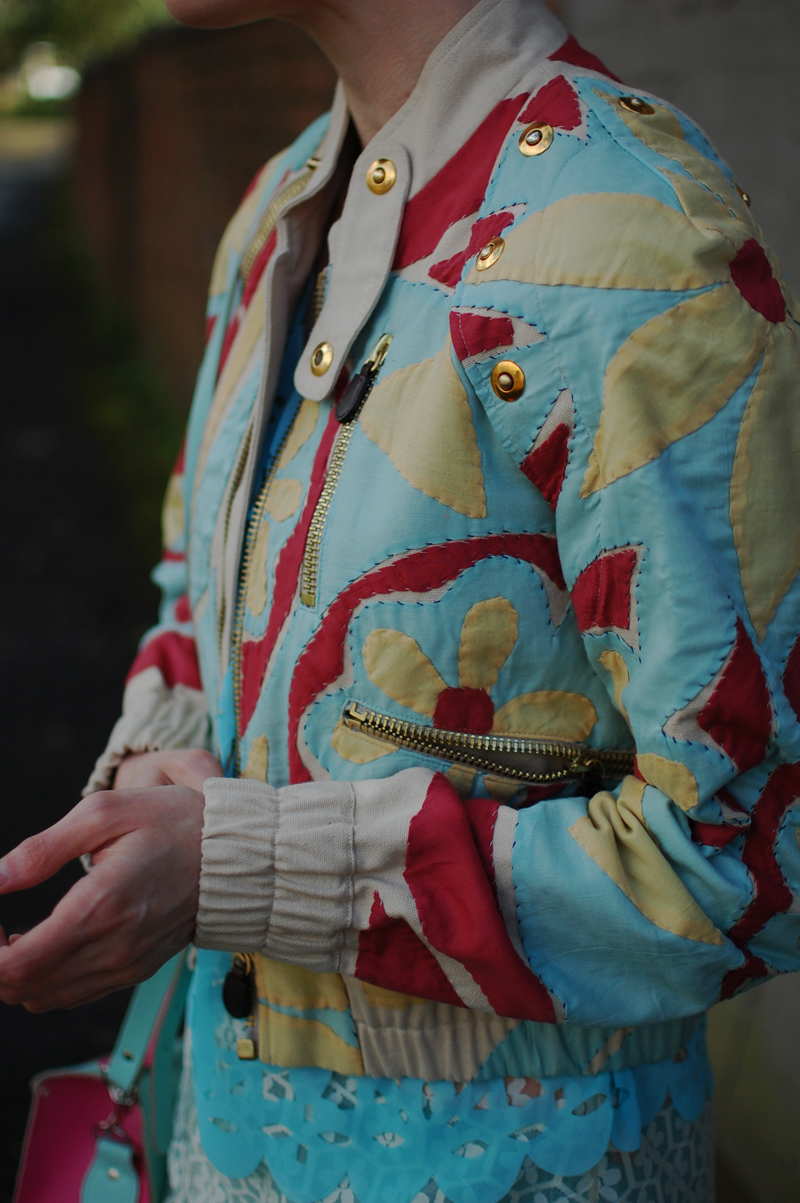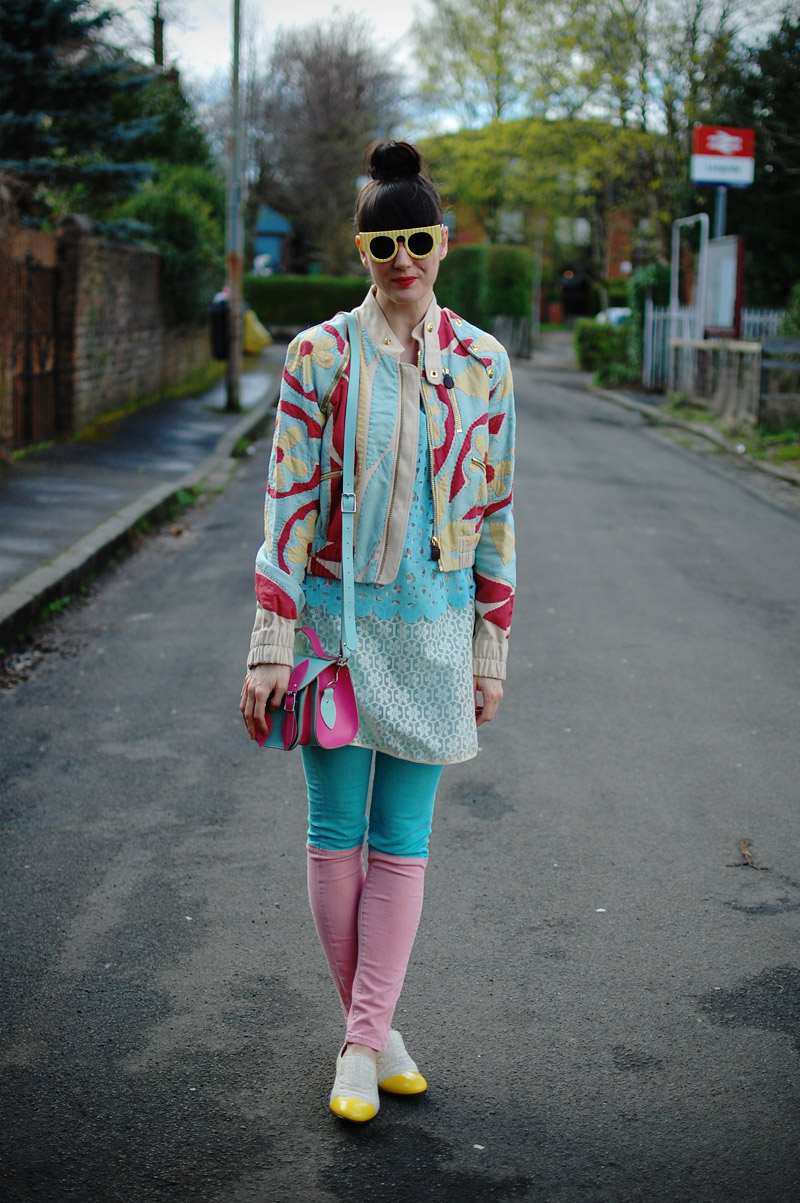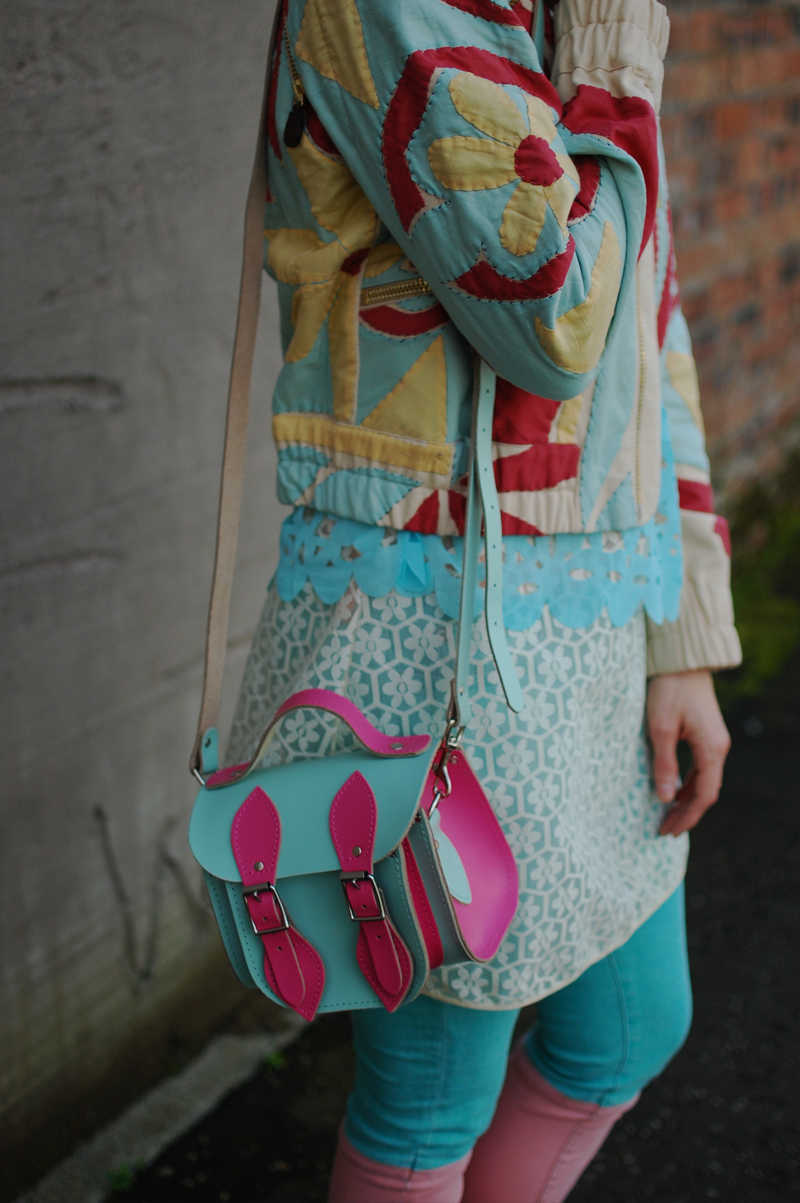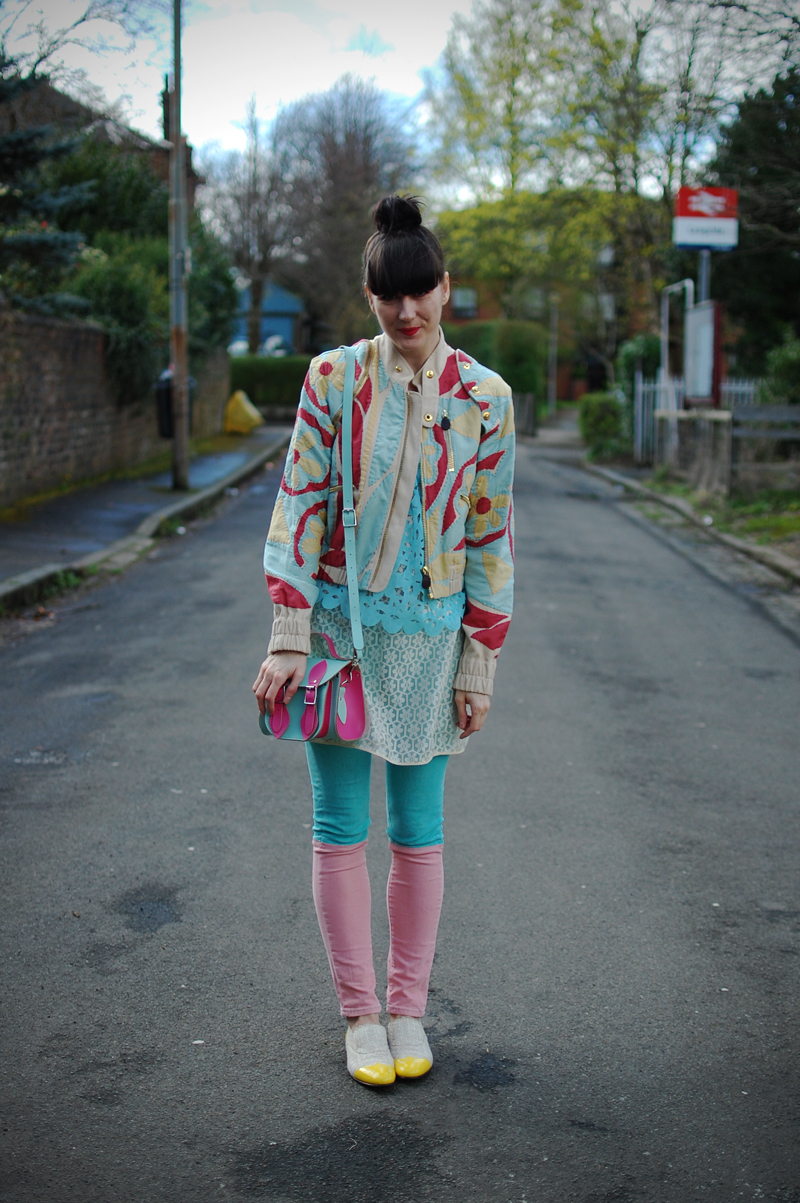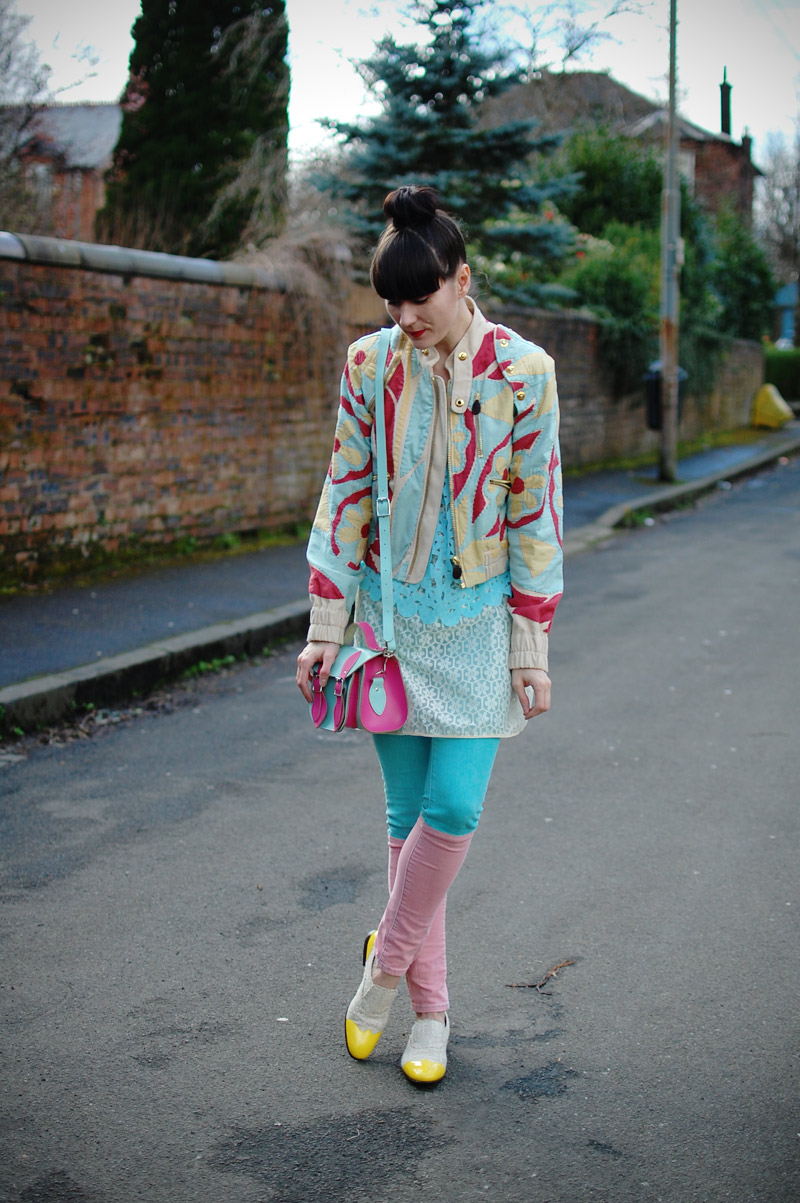 _____________________________________________________________________________________________________________
Marni jacket - Vintage  dress - ASOS top - MiH jeans - Alberto Moretti shoes - Rhodesian of Edinburgh Jasmine in Rose + Aqua - Craig + Karl for Le Specs sunglasses
_____________________________________________________________________________________________________________
The sun shone for a whopping 30 seconds to let me quickly whip out my Craig & Karl sunglasses, finally.
Those of you who follow me on Instagram will have seen my glorious new Jasmine from my friends at Rhodesian of Edinburgh. It was a sort of surprise early birthday gift. Charlotte from RoE chose the colours and they are gorgeous. I would never have put those colours together but they really do work.
And hi Prince B!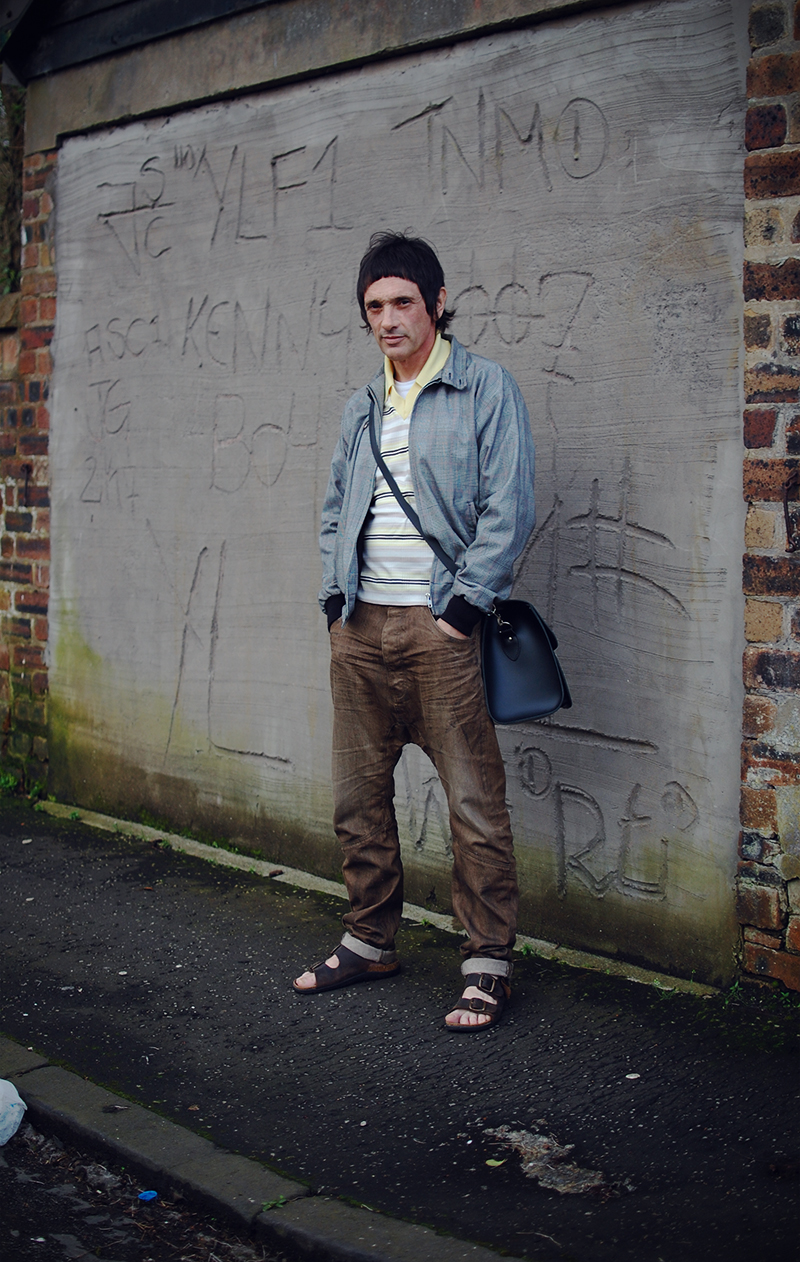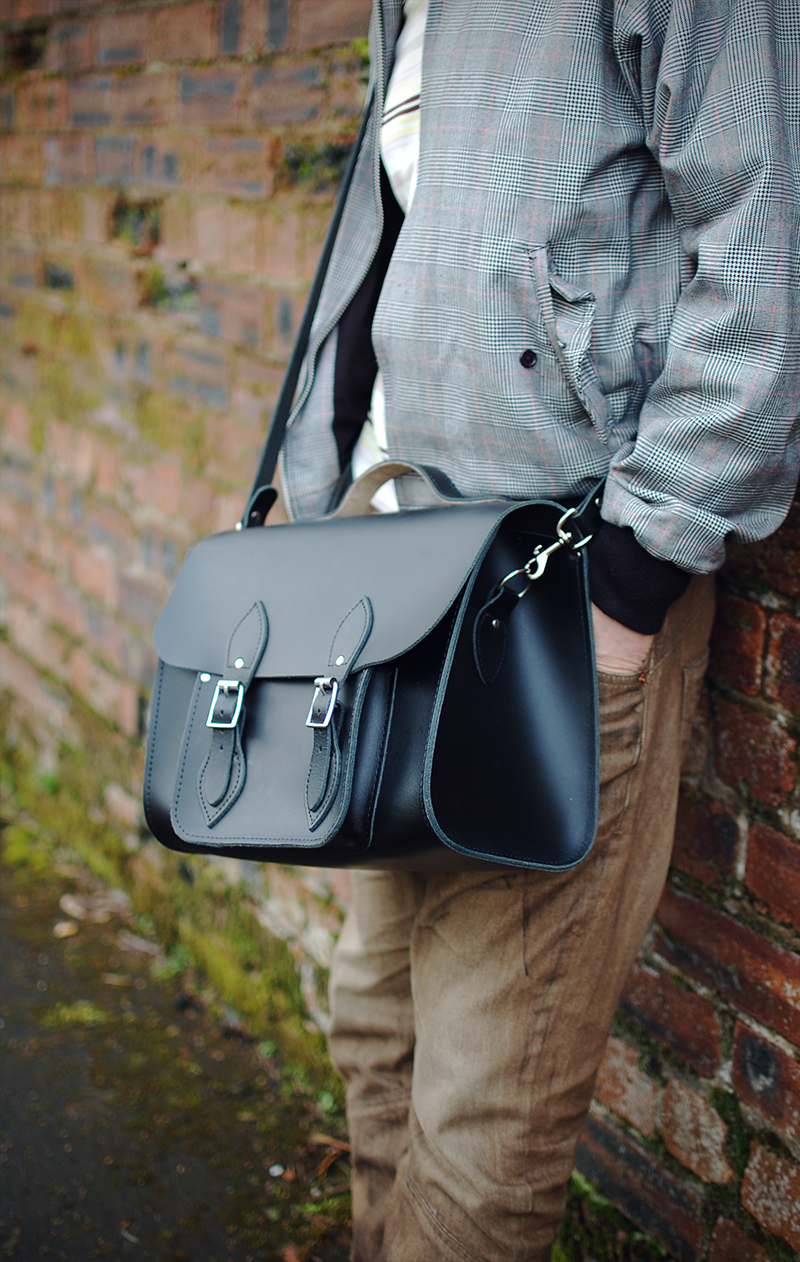 For once Prince B steps out from behind the camera to show off his own Rhodesian of Edinburgh bag. As the person who takes all my outfit photos and lovely product shots for brands, Rhodesian very kindly made him a Calvin in Ebony. Every day he carts around an ancient, falling apart record bag so it was time for a upgrade.
Rhodesian bags are not just for the ladies - the Calvin is the perfect option for men.
QMichelle