Sports For The Unsporty
The humble baseball jacket really has come into it's own in recent seasons, being reinvented time and time again. It's quickly become my favourite jacket silhouette and Maison Scotch has created, without a doubt, my favourite version I've seen so far.
This love for baseball jackets could be seen as ironic given I'm the most incompetent human ever to hold a ball. Just ask my former netball teacher.
Without wishing to dredge up awful memories of having to take PE class in my pants because I'd forgotten my gym kit, I am none the less flying the flag for this sport related piece. Of course, it helps that it's an enticing mix of textures and complimentary colours, with peaches and cream silk nestling alongside a textured navy bodice, which is in turn adorned with intricate embroidery and beading detail. The burgundy trim is infused with gold threads and chambray stripes run along the length of the arms. Truly, Maison Scotch really have elevated the baseball jacket to marvelous new heights.
It was a merry coincidence that my Kenzo trainers compliment this jacket to perfection. I love it when a unplanned plan comes together.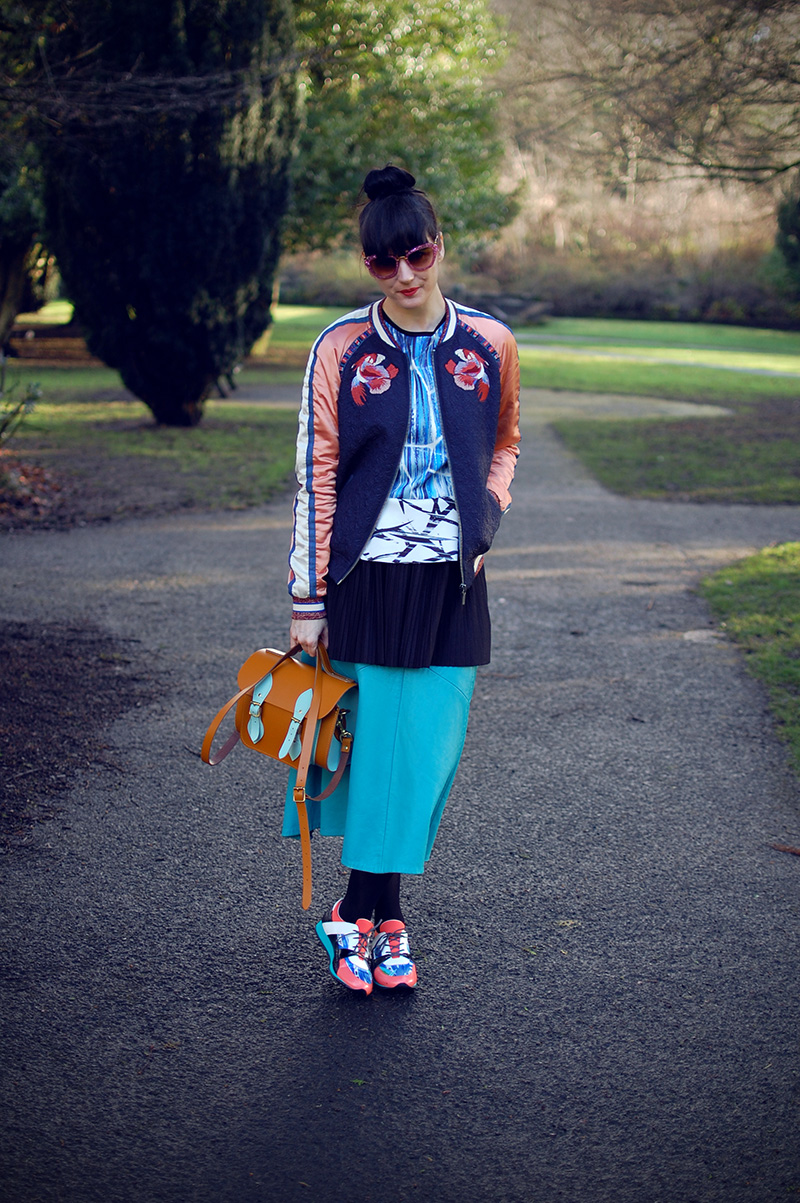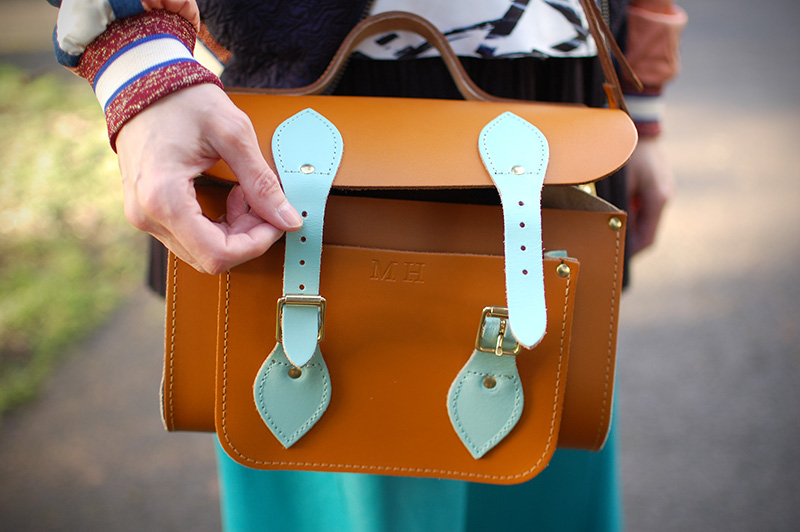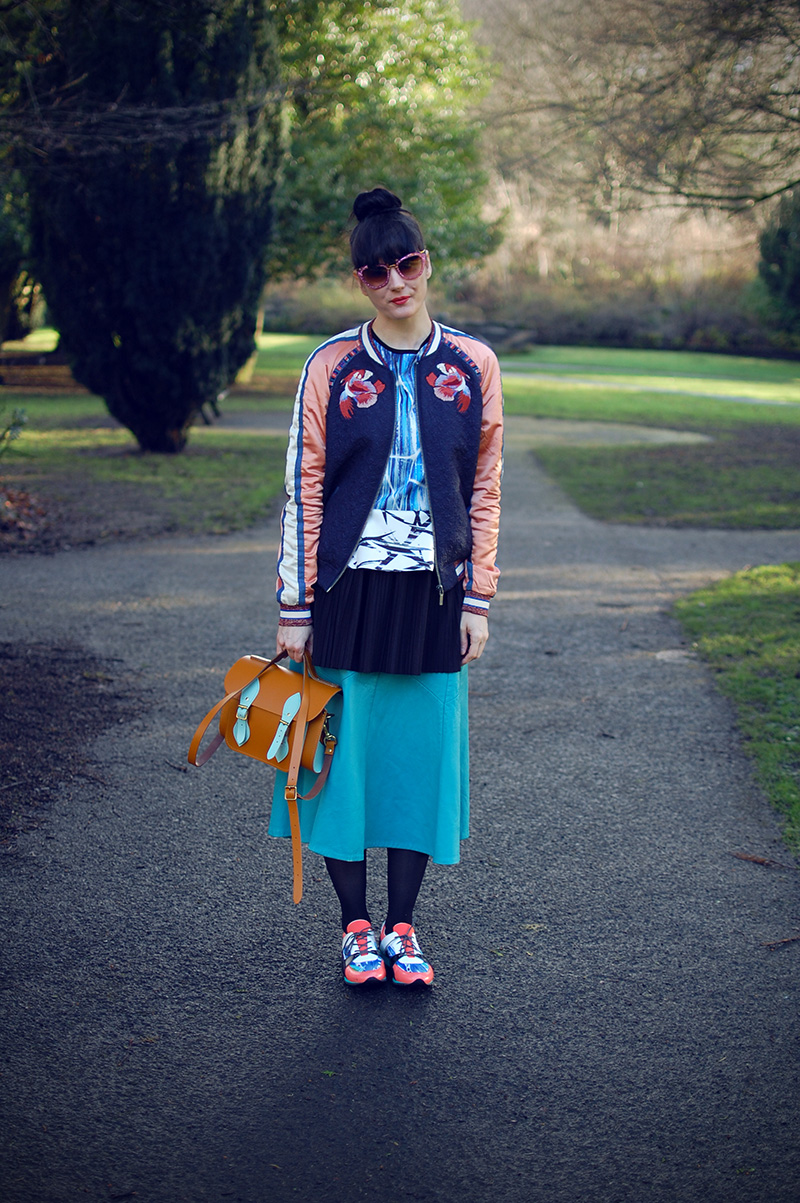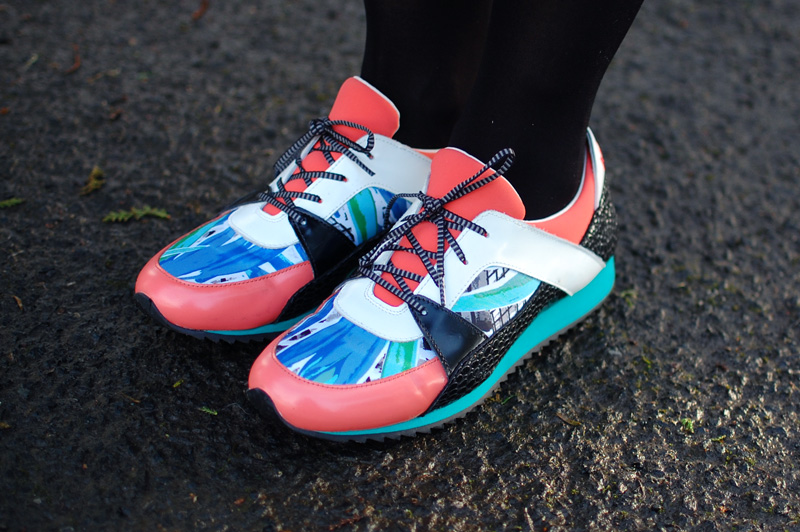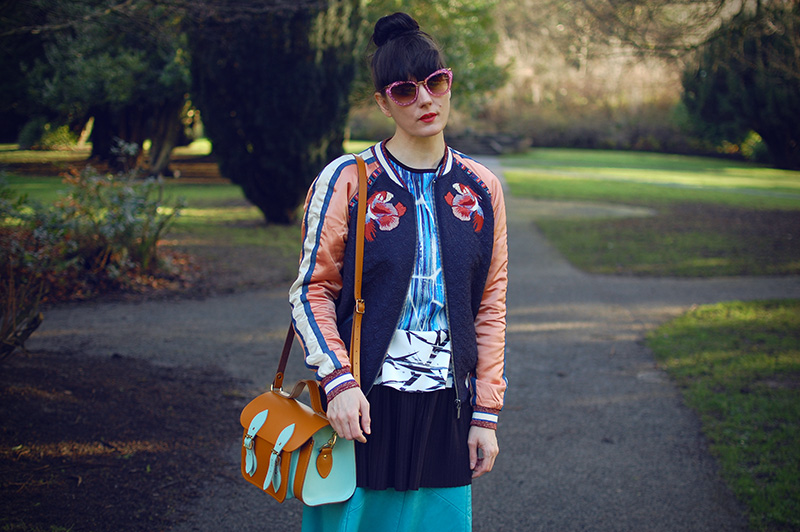 _________________________________________________________________________________________
Vintage leather skirt; Miss Selfridge skirt; Maison Scotch jacket; Kenzo shoes; Zara t-shirt; Rhodesian of Edinburgh bag;  Mui Miu sunglasses from Pretavoir
_____________________________________________________________________________________________
The Rhodesian of Edinburgh bag gets a special mention too.
This is a new label, which was founded in 2013, and is run by a mother and daughter team. These guys are completely self funded - they receive no financial help from anywhere - and were literally doing everything by thing themselves. I loved the bags - because you know how much I love a satchel - but felt their lookbook wasn't really working as well as it could for them, so I stuck my design beak in and offered to redesign it. It was the barter system Dust and I operate. In this instance they get my design services and I get some beautiful bags. I shall be showing you more of this label later in the week.
QMichelle