Dusturbance Of The Peace Pt 2
Since the box from Dust arrived, I have literally worn at least one piece of Dusturbance every single day since. Some days almost exclusively Dusturbance.
There are many highlights contained within the box, but perhaps the pieces that really show Dust's design calibre to it's best would have to be the two coats she designed. These are the stars of the show. Truly beautiful creations which perfectly straddle the boundary between form and function, sacrificing neither even in the slightest. I have lots of coats but none of them truly serve to both protect me from the cold and look stylish. Dust's does both. The genius in her creations is a detachable quilted lining, which I can put in either of the coats. It's an incredibly considered detail and when the lining is in either, the coats are the warmest I've ever worn.
I also think subconsciously Dust and I have decided shorts are the new skirts. These particular pair of shorts is one two pairs she created for me and have already become an important fixture in my wardrobe. The texture is reminiscent of my favourite kind of leather, pebbled leather and the navy is actually flexed with subtle gold threads. I wear them layered up over trousers or with tights and Prince B is intending on wearing them during the summer months with his Birks.
I love that she's created lots of textures for me, which means that even though there is a lack of colour and print, the outfit will never be dull because instead it becomes a tactile experience.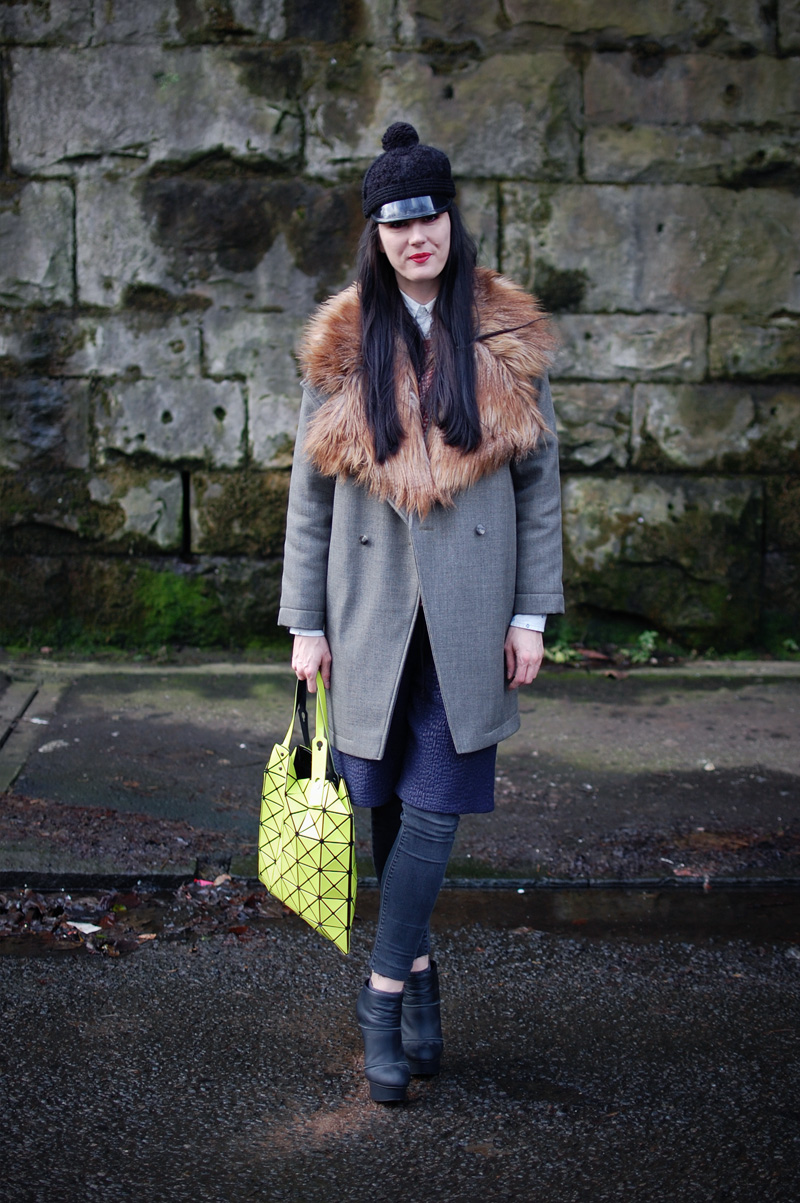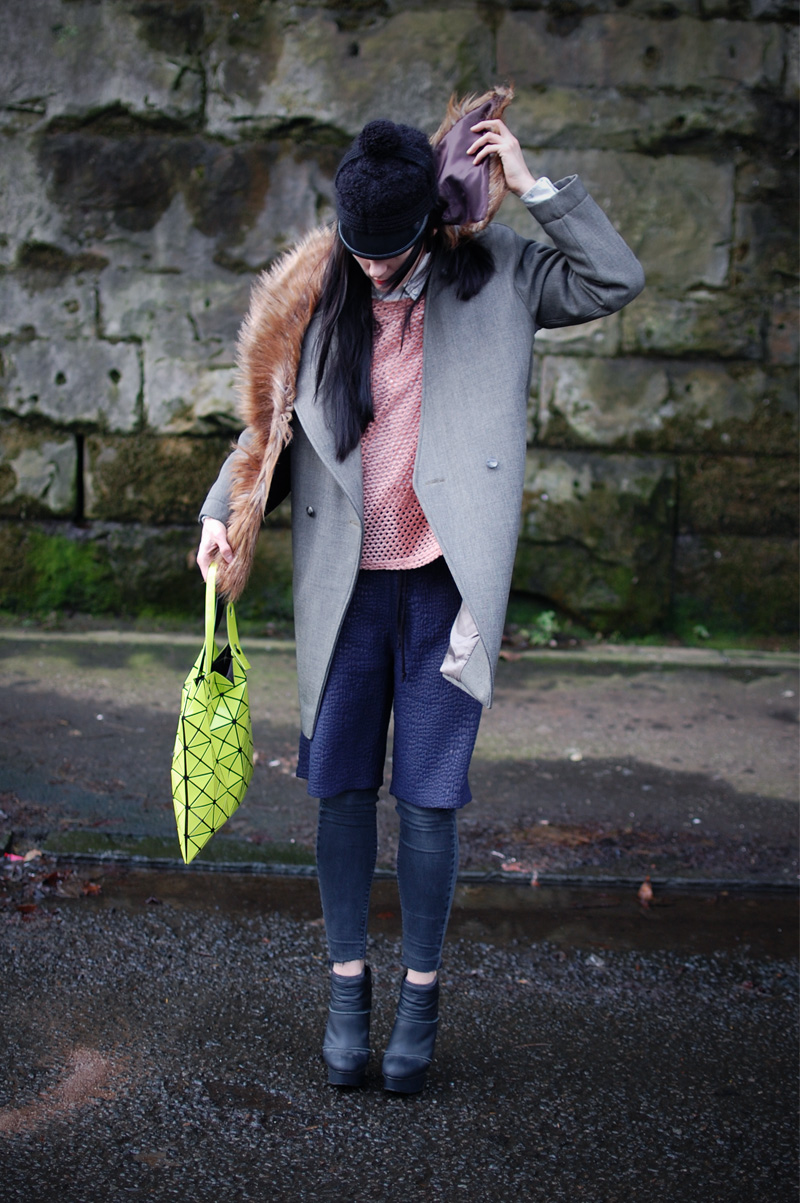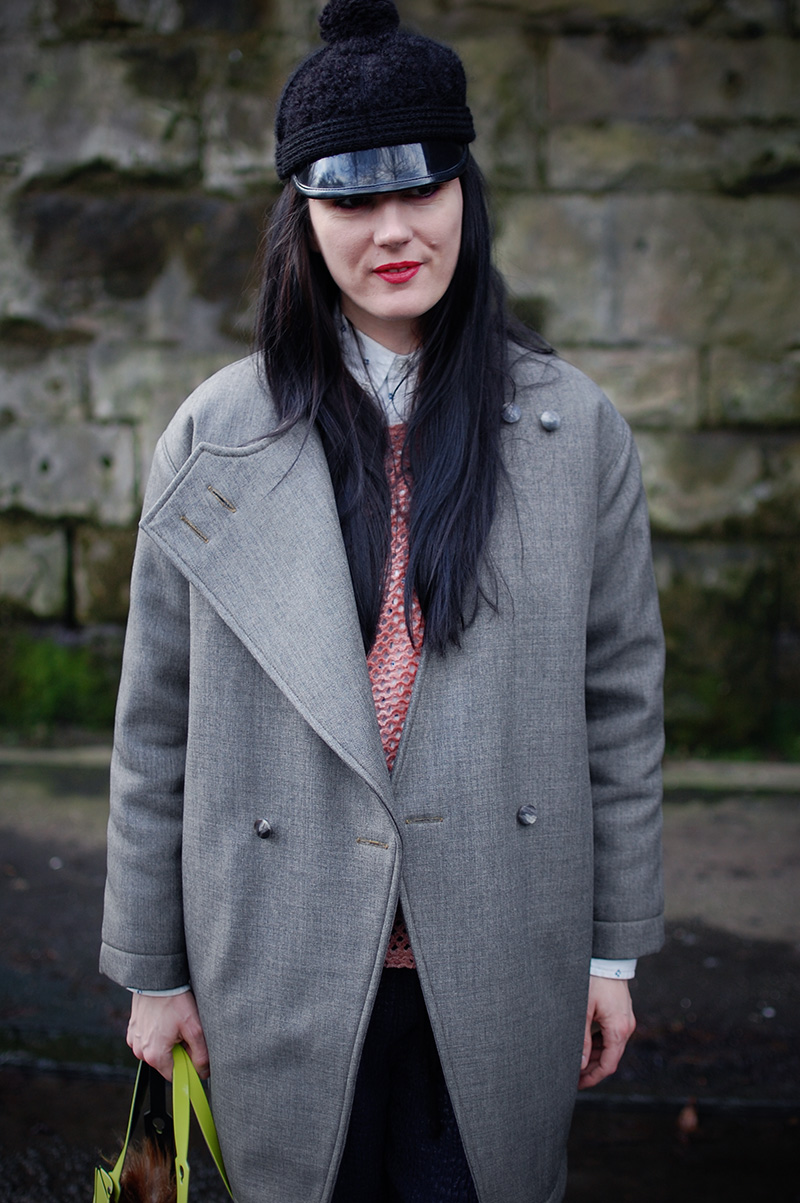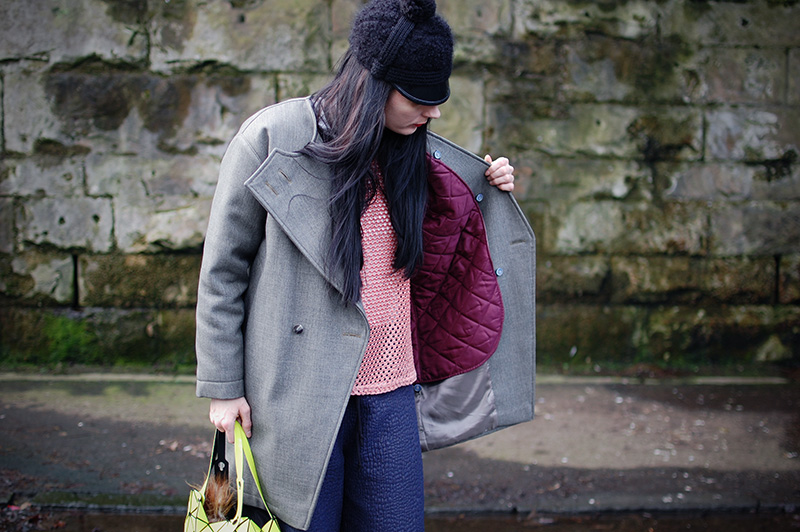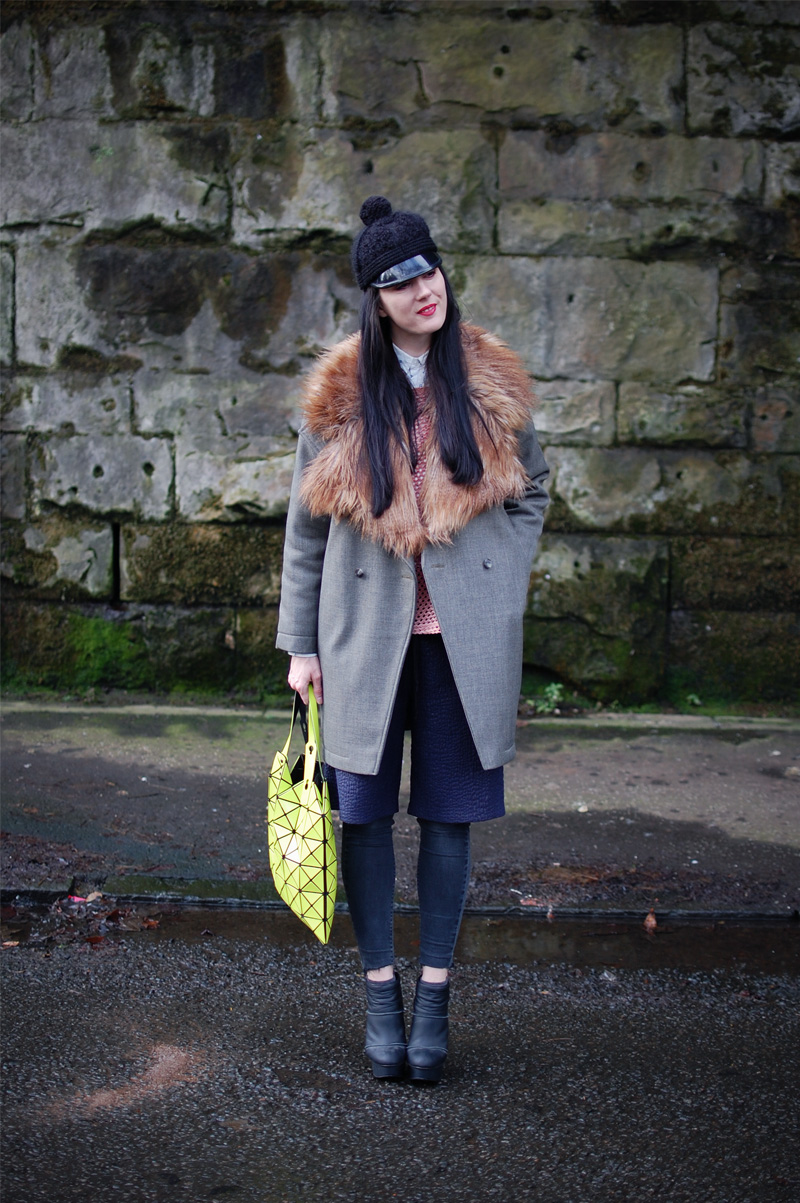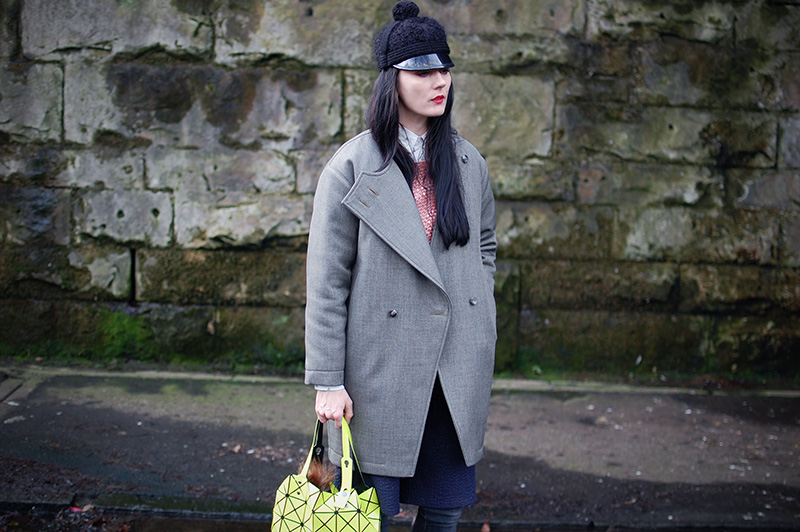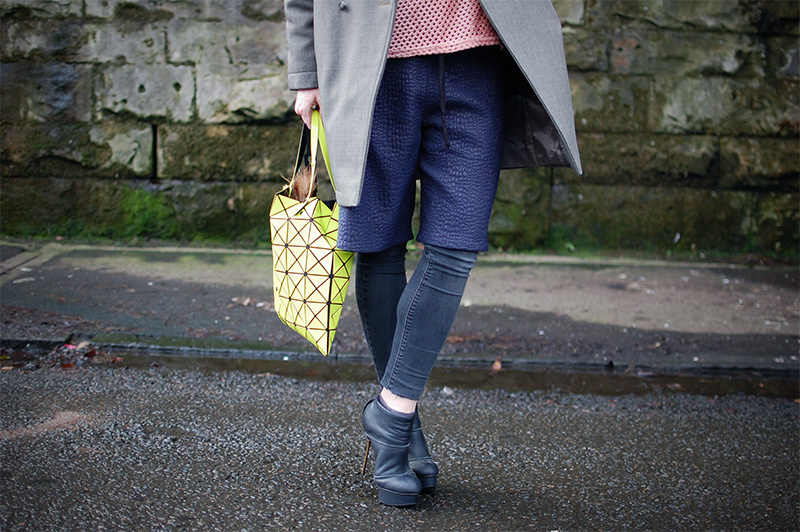 _______________________________________________________________________________________________
Dusturbance coat, shorts and t-shirt - Cheap Monday jeans - Kurt Geiger boots - ASOS collar - Topman shirt - Bernstock Spiers hat - Issey Miyake bag 
_______________________________________________________________________________________________
I just wish the photos could in some way capture how stunning these pieces actually are. The craftsmanship Dust has employed to create this coat is immense. 
QMichelle