Dusturbance Of The Peace Pt 1
The internet is a funny old thing. I have ended up making real friendships with people that I have never actually met. Since we began this blog 7 years ago (yikes!), we have made many such friends - people that you know if you ever did meet, it'd be like coming home.
For me, one such friend is long time reader and fervent blog participator, Dust. Dust is always there supporting the blog via comments and thoughts. And anyone who has been reading this blog for as long as it's been in existence, might remember that Dust also happens to be a very talented designer with whom I have collaborated in the past.
We operate what we call a barter system. I do her digital work and she makes me clothes. It's a simple and effective transition of skills. This is far more satisfying to me than dealing with money. I recently did this with another small label, who are creating the most wonderful satchels, which I will be sharing with you very soon. 
Dust is currently making the moves to relaunch her label, Dusturbance, after a hiatus and I will be designing the site. As part payment, part playing the role of guinea pig, she created some pieces for me to play about and experiment with. I was more than up for the task.
When I received my box of delights all the way the Netherlands, it was like fashion christmas!
Inside the box were many different pieces in various silhouettes, which I shall feature on here over the coming weeks, but today, I shall focus on this gorgeous checked pyjama-like suit, featuring her current fave trouser shape. I tend to agree - the shape is loose and slightly cropped and holds the promise of easy fit. A promise made true as they fit me to perfection.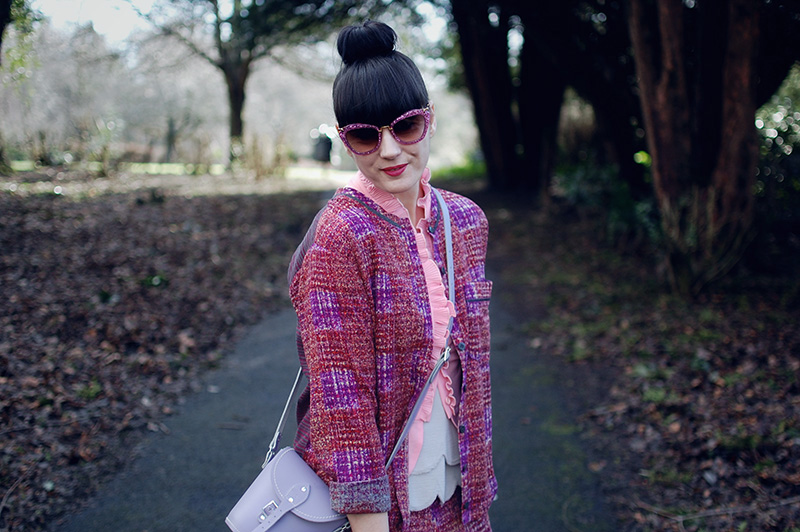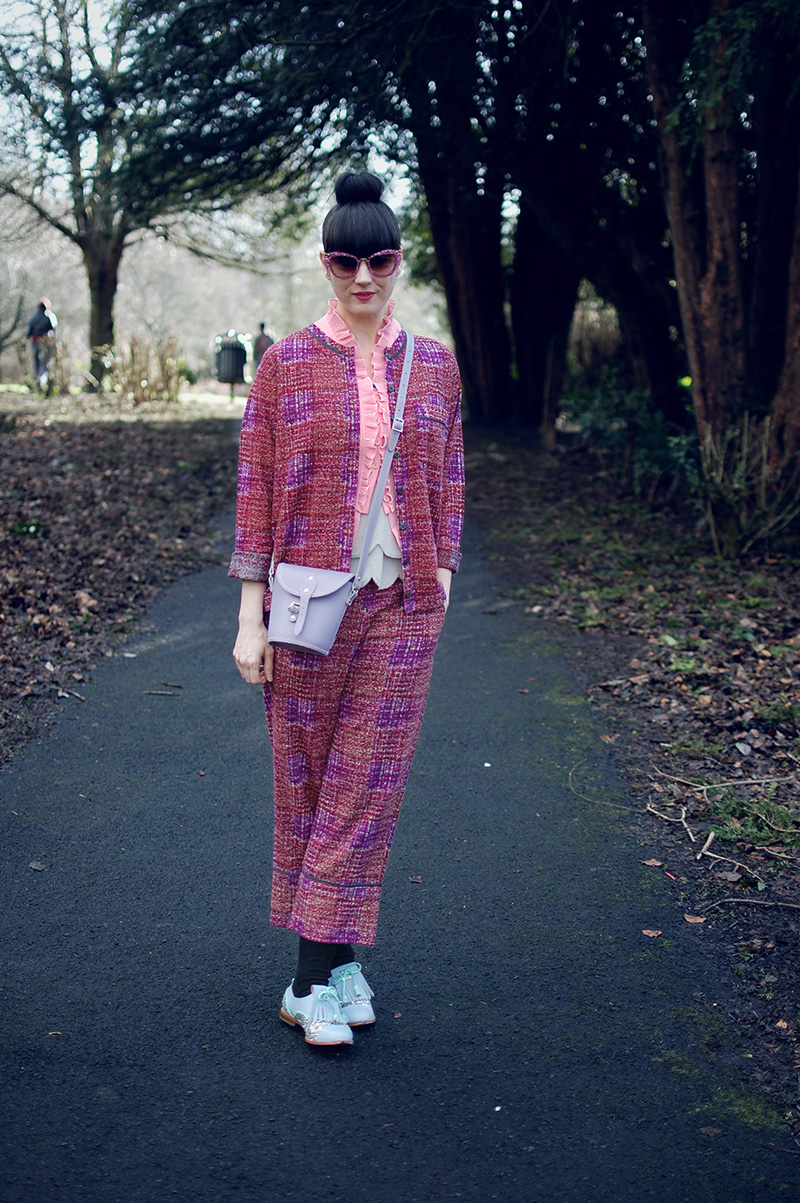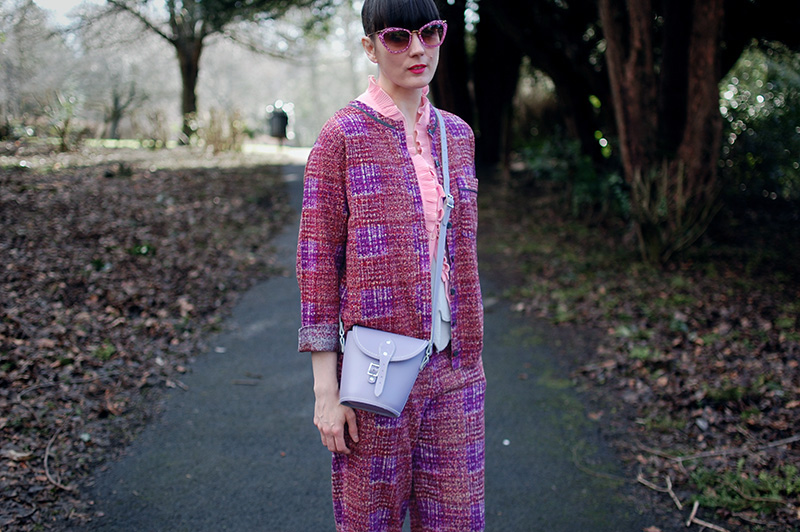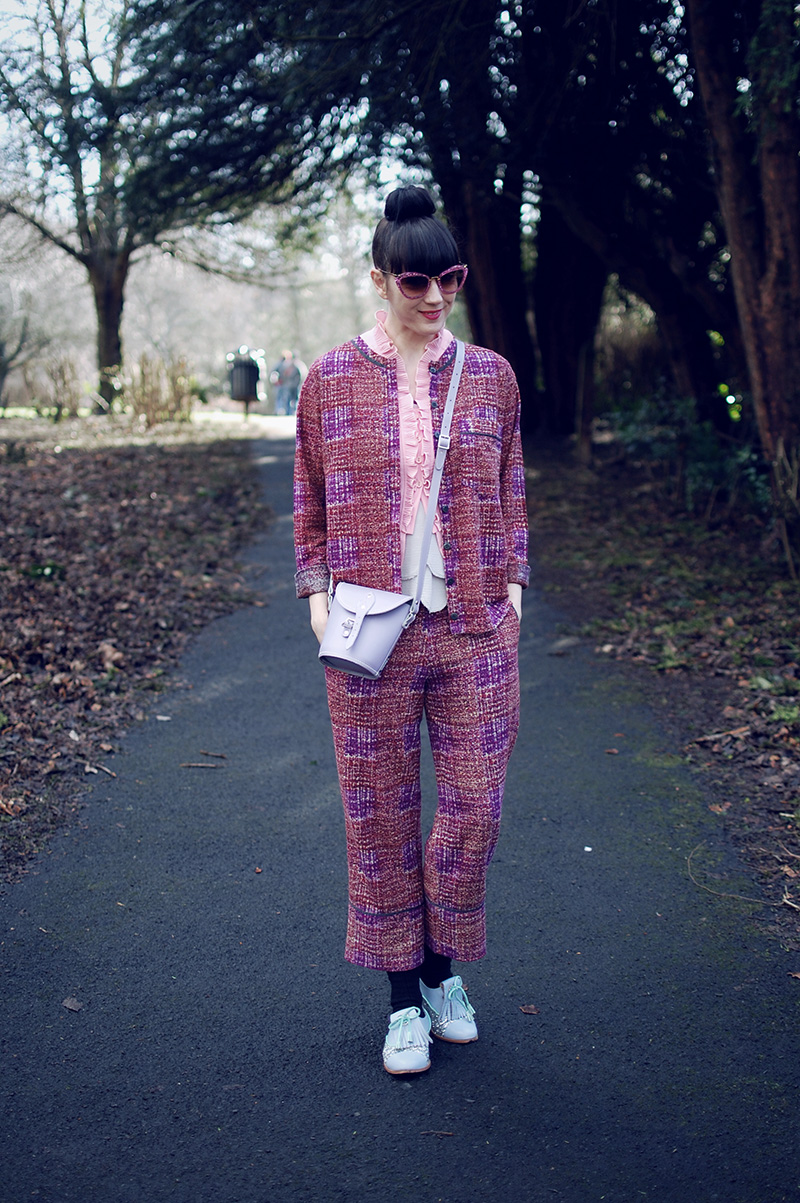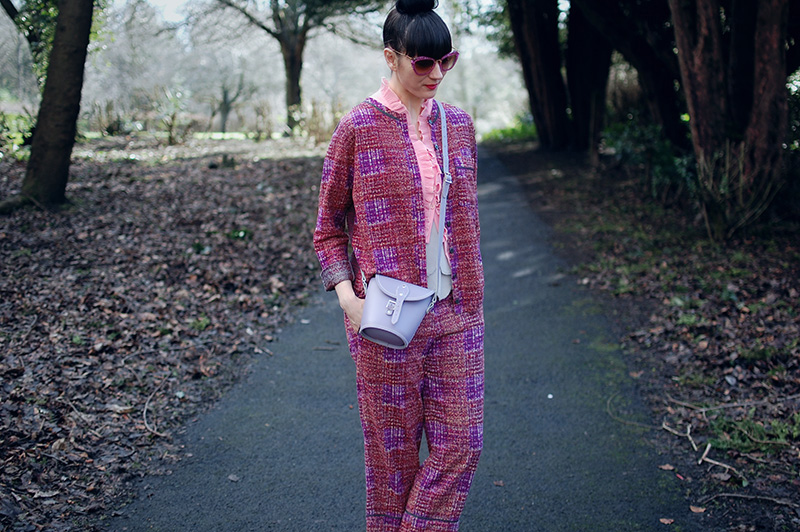 Dusturbance suit; pink vintage waistcoat; United Bamboo top; Mui Mui sunglasses; Zatchels bag; Croon shoes
To top off the outfit are these glorious Miu Miu sunglasses from Pretavoir. I originally had some Stella McCartney glasses sent out but sadly they were miles too big for my head, so I had to make a swap. I visited Prevatoir in Glasgow and physically tried on other glasses and these stunners fit my little head just right.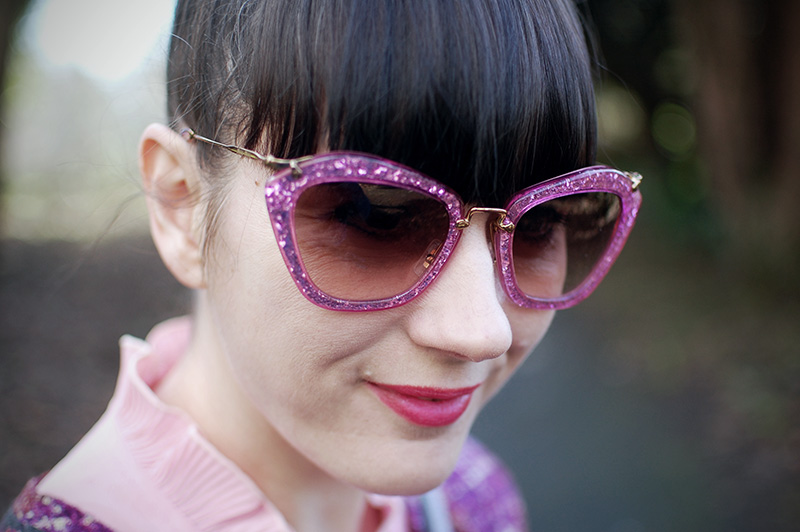 Pretavoir has an almost overwhelming selection of sunglasses and spectacles. It's insane. But if you are looking for beautiful frames, then this is the place for you. If you see eyeglasses frames you like, they will even make them into sunglasses for you. They have every pair imaginable in their vast selection. Just be sure to get a cup of tea at the ready and prepare for a proper prowl...
QMichelle