Little Shorts Of Horrors
When I bought these rather snazzy ("snazzy" - how terribly 40 year old of me) Ostwald Helgason basketball shorts, with their 'Little Shop of Horrors' meets geo print, I soon realised that's it's just not in my DNA to pair a print with something plain. I have tried. Believe me I have tried. But then I find something equally loud and printed in my wardrobe and right then a sartorial marriage happens.
It might still only be February and most definitely still brrrr weather, so possibly jumping into shorts is somewhat premature, but with my trusty 120 denier Tabio tights underneath, my coziness is assured. I will say, as an aside, these shorts have the weirdest cut of anything I've ever worn. They sit tight around the widest part of my butt, then get steadily baggier the further up they go until they reach the waist, by which point they are massive. The result is an odd bunching at the crotch which looks like I'm hiding a small penis. Clearly, these are meant for someone with no arse, a thick waist, who secretly wishing to be a man. Or a man.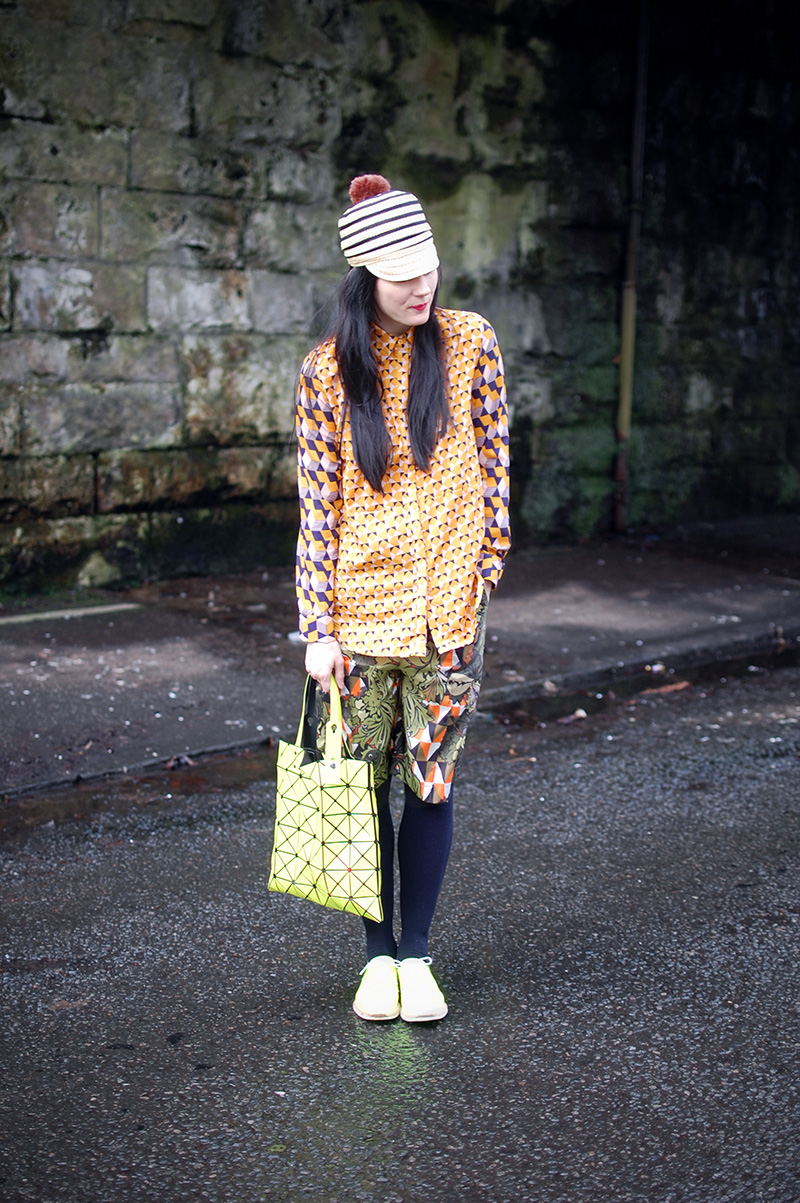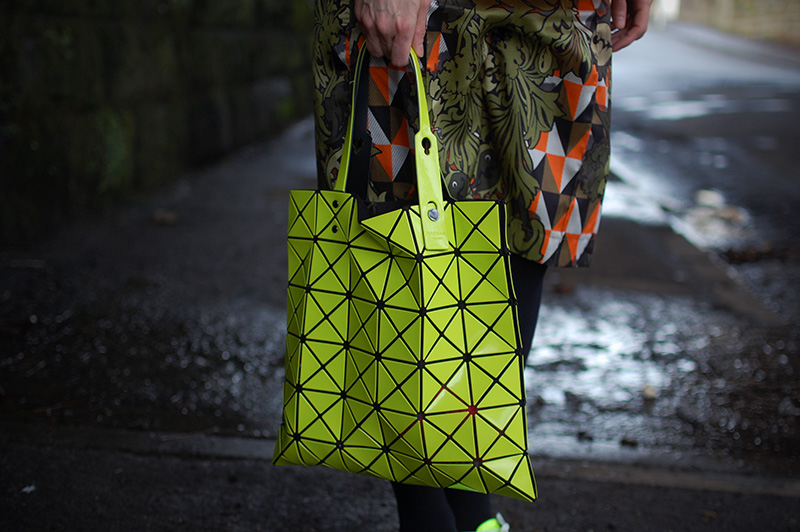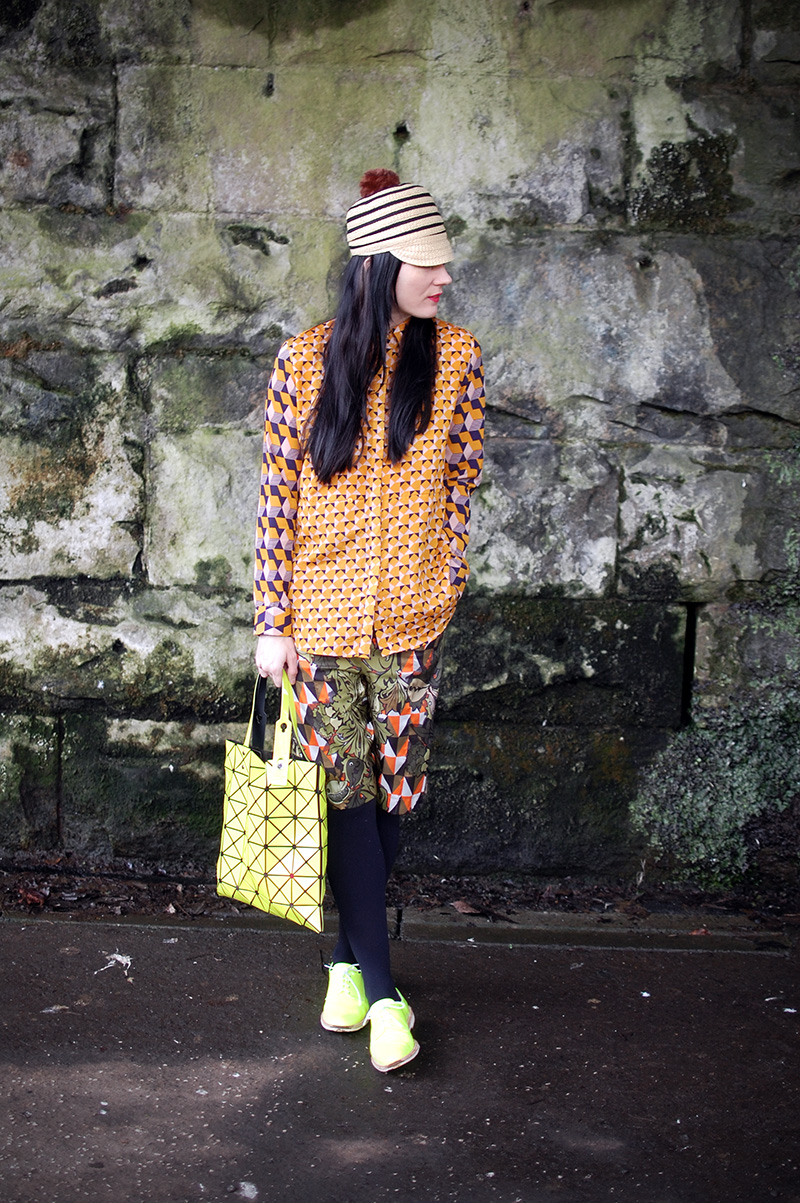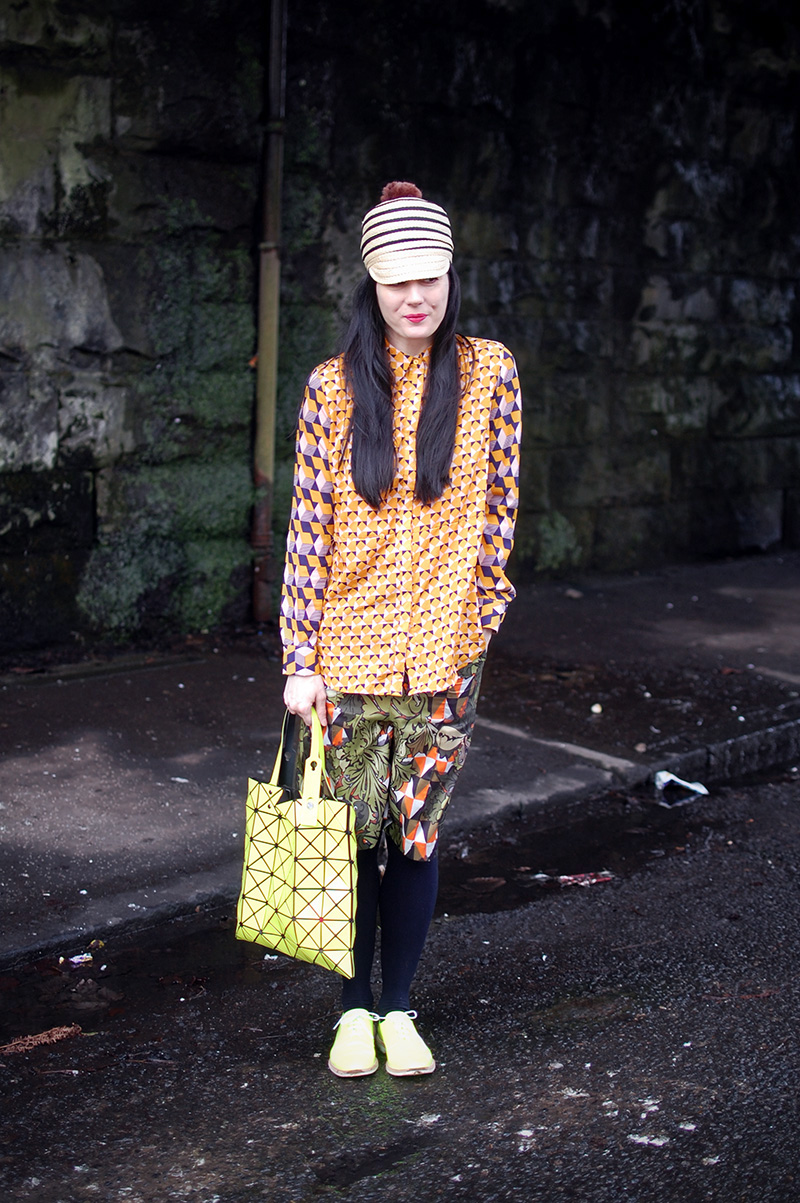 Ostwald Helgason shorts; Choies shirt; Issey Miyaki bag; Miista shoes; Random hat
Crotch bunching aside, I adore the print and with it's slight tropical feel, bringing out the straw hat seemed somehow right. Maybe it will serve as some kind of sartorial rain dance and keep away the shitty weather? We live in hope.
QMichelle