Ressurrection Roll
Ressurrection roll, that's what I'm on!
Digging deep in the back of that wardrobe to find forgotten gems and reinventing them for now. For the most part, it means trying to make things fit me again, not wishing my larger frame to mean I have to throw away some of the nicest articles of clothing I own.
The most recent of ressurrections has been these Amber Sakai trousers, which see sent me some years ago.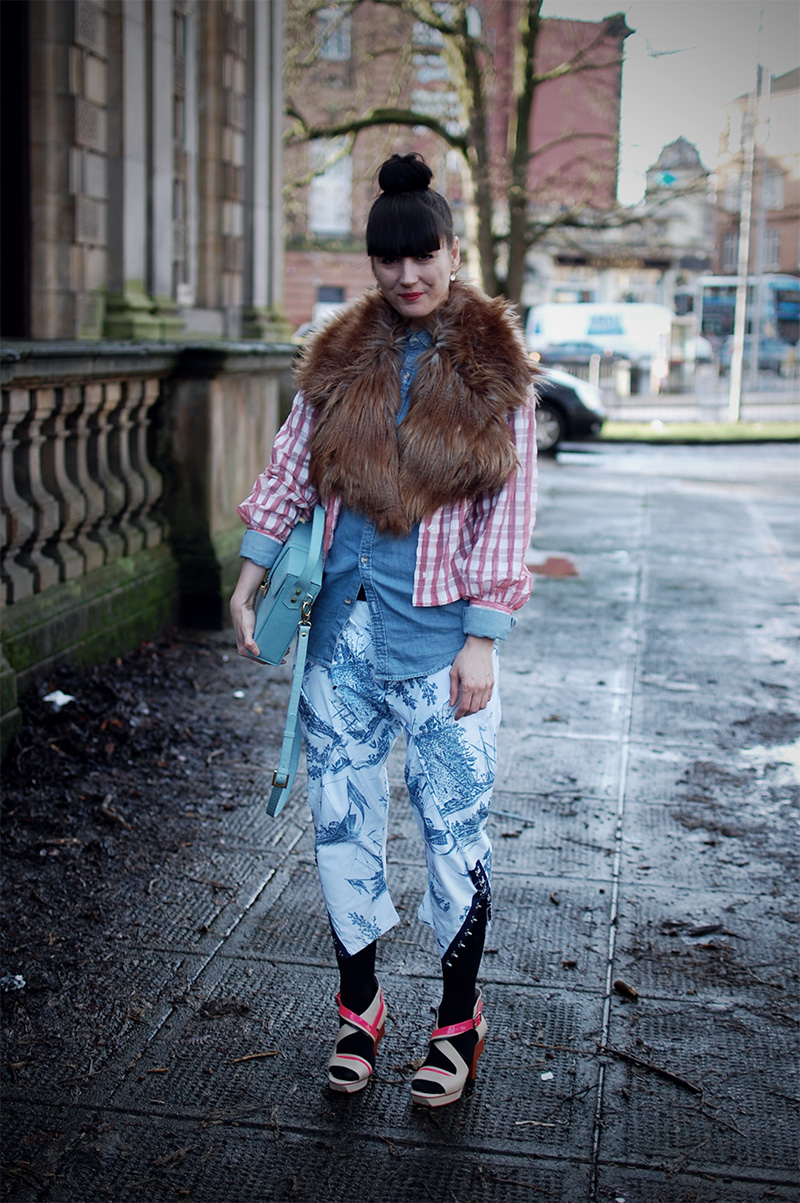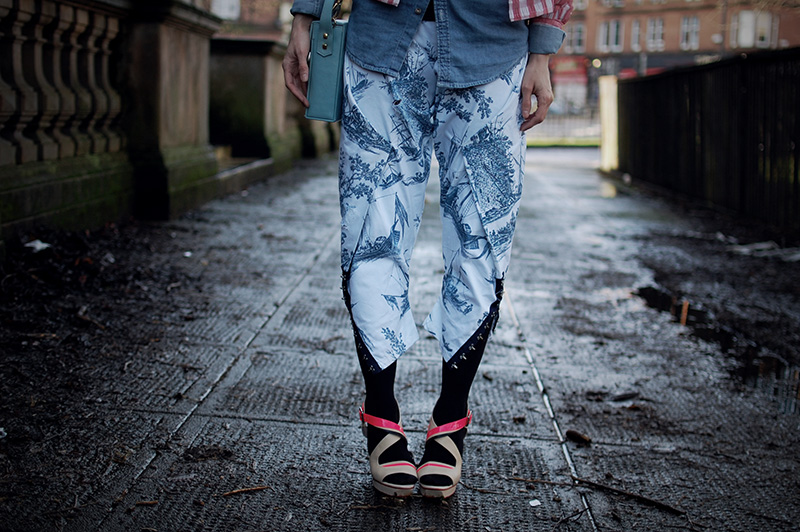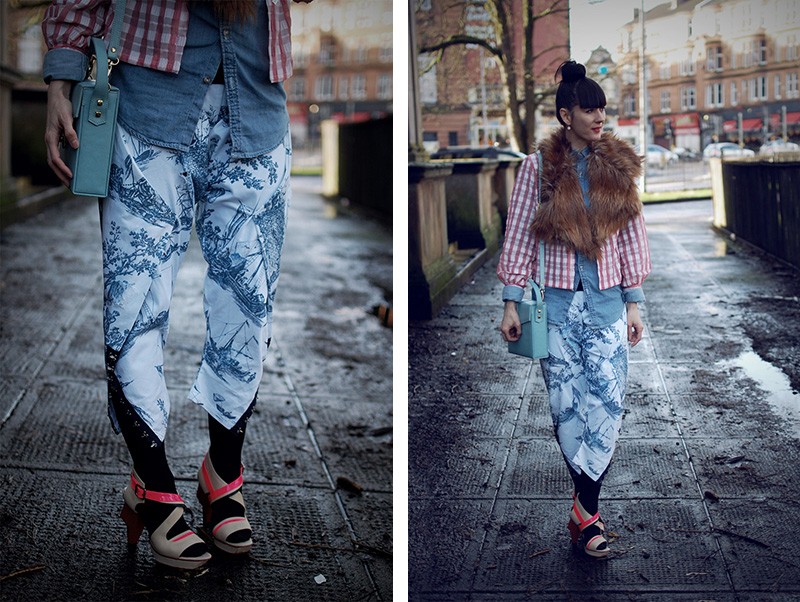 Primark mens denim shirt / vintage shirt / Amber Sakai trousers / ASOS collar / Angel Jackson bag / Heavy Machine shoes
The trousers themselves were cut in such a way that the sides were actually billowing triangles but unfortunately Glasgow wasn't ready for such a silhouette back then, and certainly isn't now. So I simply took the ends of the triangles and folded them over and stitched them to the front. The second issue was that my calves are now much too big to allow me to the close the side fastenings, so I need to leave them open but thankfully I love the shape it gives the bottom of the trousers. The third issue, one which I've yet to find a way to resolve, is that the white cotton stops just above the top of the bum and the fabric from there to the waist is actually just soft, stretch jersey, similar to maternity trousers. This results in them never staying up and so wearing them means accepting I'll need to hike them up every 2 metres I walk.
At the weekend I had hoped to buy some new fabric and use the pattern plus my amends to create a new pair of trousers, but sadly there was no decent fabrics to be found. Oh well, hiking up my trousers every 5 minutes it must be...
QMichelle