Repurposed And Renewed
I've been doing a little bit of re-purposing of old clothing to try and get further wear from them. As I've said before, I've grown several sizes in recent years, going from a size 6 to a size 10, so a great amount of my clothing doesn't fit any longer. Woe is me, I need to buy new stuff.
Whilst I have gotten rid of the vast majority of the old stuff to charity shops or eBay, some things still fill a gap in my wardrobe that I have, as yet, been unable to fill again with something similar in my new, bigger size. Hence, the re-purposing.
A few years ago I got a shirt from Topman, which has a simple print on it which I'm very fond of, for some reason. But at the time I could only get it in a men's extra small, which fits me until it gets to my hips and arse, then I can't get the damn thing closed. Rather than be stuck with a shirt I could only half button up, I just cropped that sucker. It's an ideal layering piece now and also looks great when teamed with high waisted skirts, as it hits just as the hip.
The second thing I re-purposed was a pair of lace trousers I found in a charity shop years ago. These had been handmade by someone and I just really like them. However, they came with a terrible cuff detail at the hem. I'd been turning the trousers up to hide the offending design detail, but the cuff was made of a slidy, silky material which meant the roll kept unrolling, so I addressed it by simply cutting it off. Job done!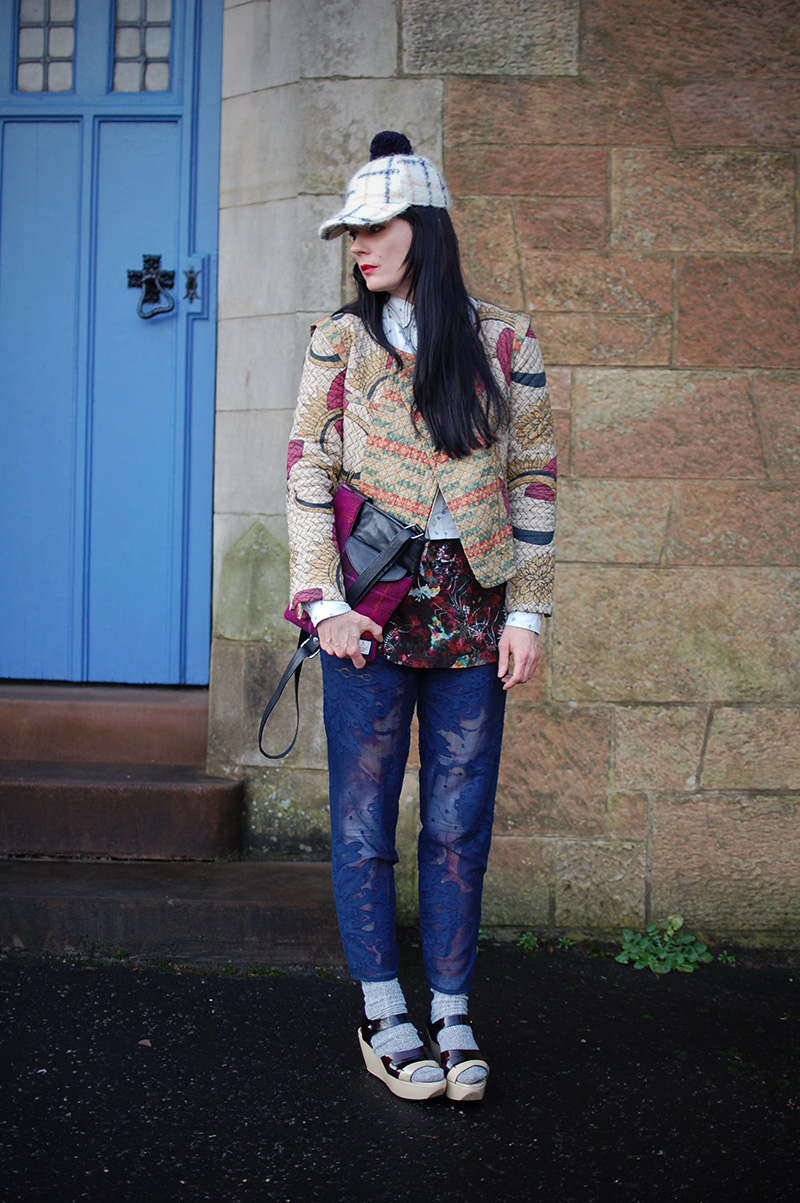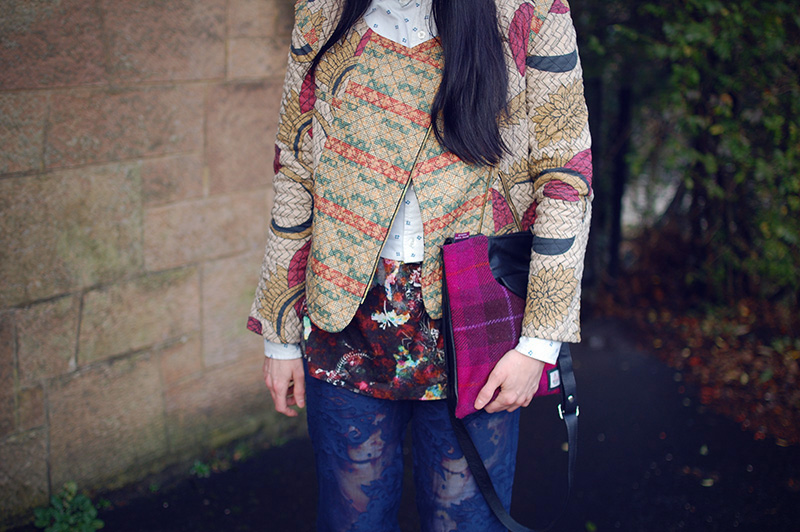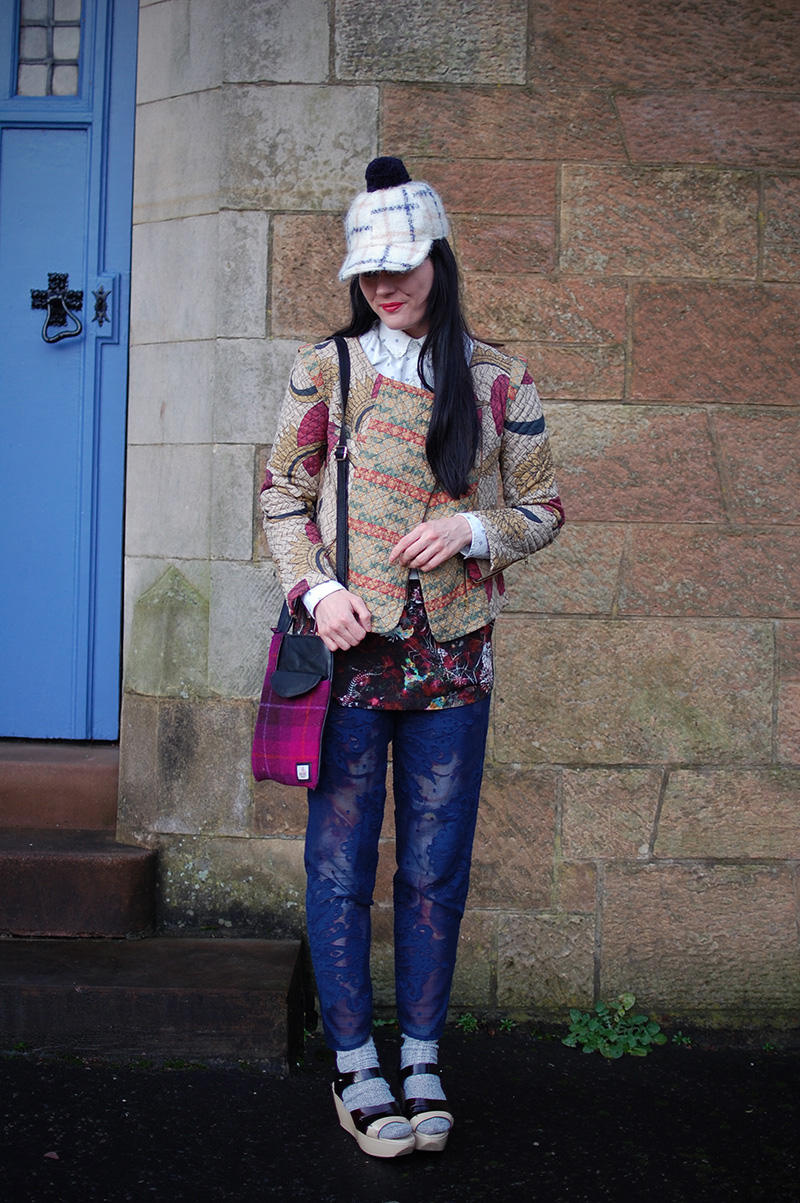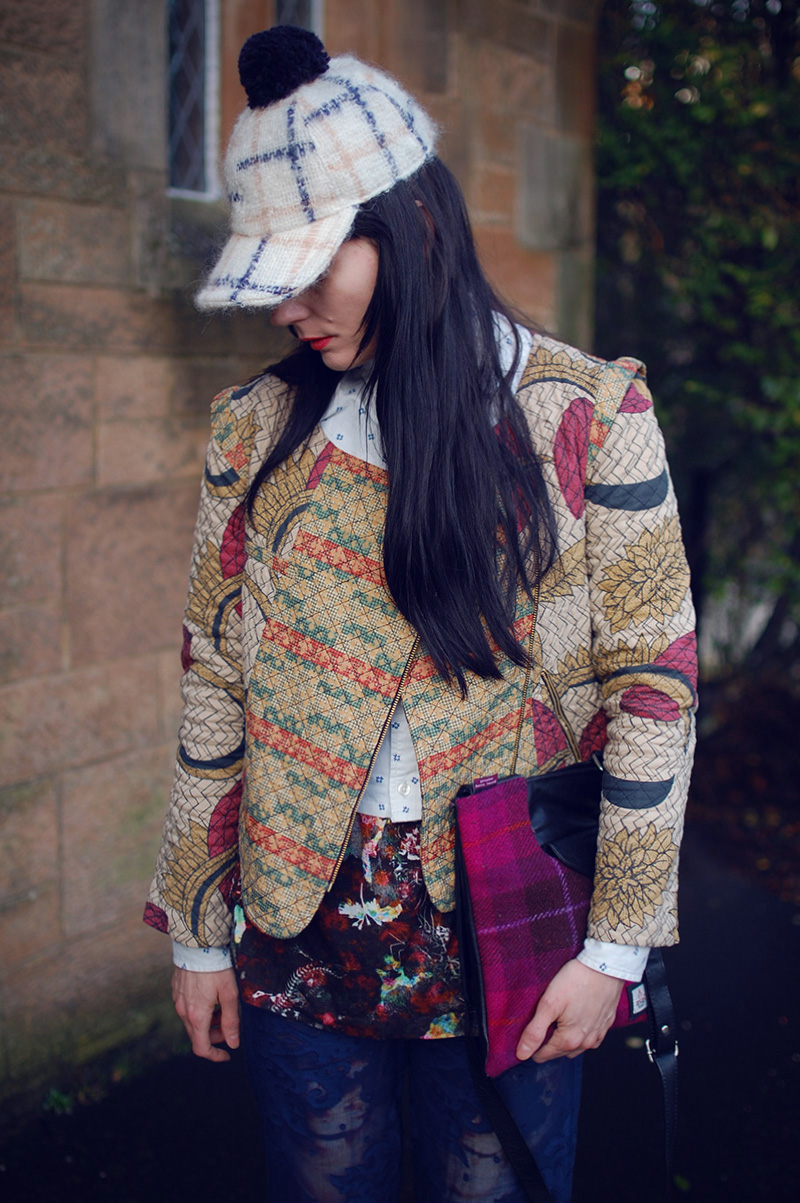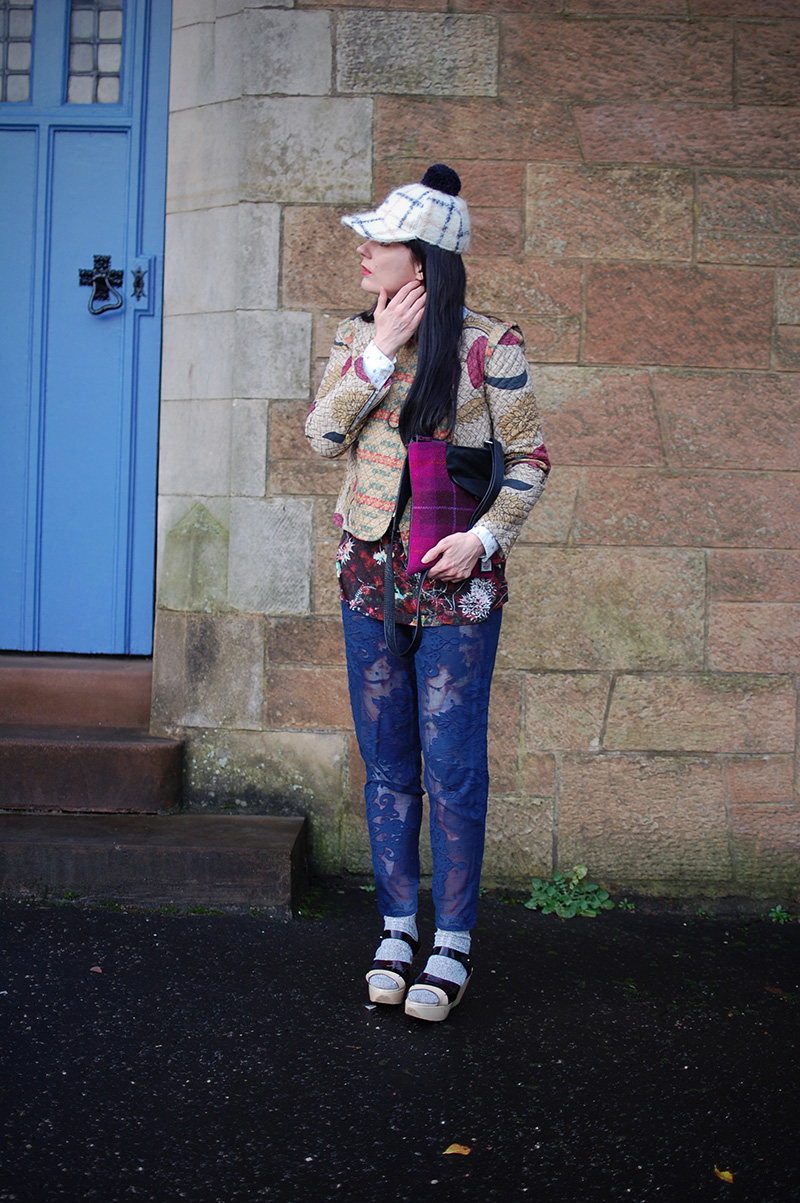 Last week I got to wear my newly repurposed pieces to work, pairing them with my Vineet Bahl jacket, Federico Moretti hat, Maria Francesca Pepe t-shirt, Maccessori bag and Marni shoes. Autumnal or what?
QMichelle