The Mutton/Lamb Line
I think we all know by now I don't dress like your typical 40 year old and I also could never be described as 'chic'. And I take this as a compliment. Armies of women all over the world all subscribe to the uniform of chic, so much so that one perfectly coiffured soldier is an identikit of the other. And unfortunately middle aged women like myself are all too often prescribed this look because sadly, in society, we kind of become invisible. 
Well not me.
I thoroughly enjoy pushing the age/fashion boundaries where I can but it's not just a case of simply shoving on absolutely anything I damn well please. I still need to make considerations. Whilst I leave no fashion stone unturned generally speaking, there is sometimes, just sometimes, I need to do a double check that I'm not actually crossing the boundary into mutton/lamb territory. This is the danger of middle age.
Most women my age have their own inbuilt alarm that tells them when this might be the case. My alarm made little peeps, the way your smoke alarm does when it needs a new battery, when I came across a cropped black velvet jumpuit from The White Pepper.
I fell in love with it but just wasn't sure if I was crossing the mutton/lamb line. There is something very child-like about the silhouette that made me question as to whether it was too ridiculous, even for me. But I showed it Prince B and he categorically told me I could carry it off no bother. That was enough convincing for me, so I ordered it the very next day, newly confident I could make it work for me.
I love the the slightly 70's feel of it, so I decided to go a little bit Abba. I paired it with a couple of blouses, some Jeffrey Campbell shoes and my new favourite headwear, a Rock 'n' Rose floral crown. My existing floral crowns were bought some years ago and back then they were generally created much smaller. Since those days they have gotten delightfully bigger, so I had to invest in a large one. Expect to see it a lot as my head feels bare without it now. I intend on investing in another colour come pay day.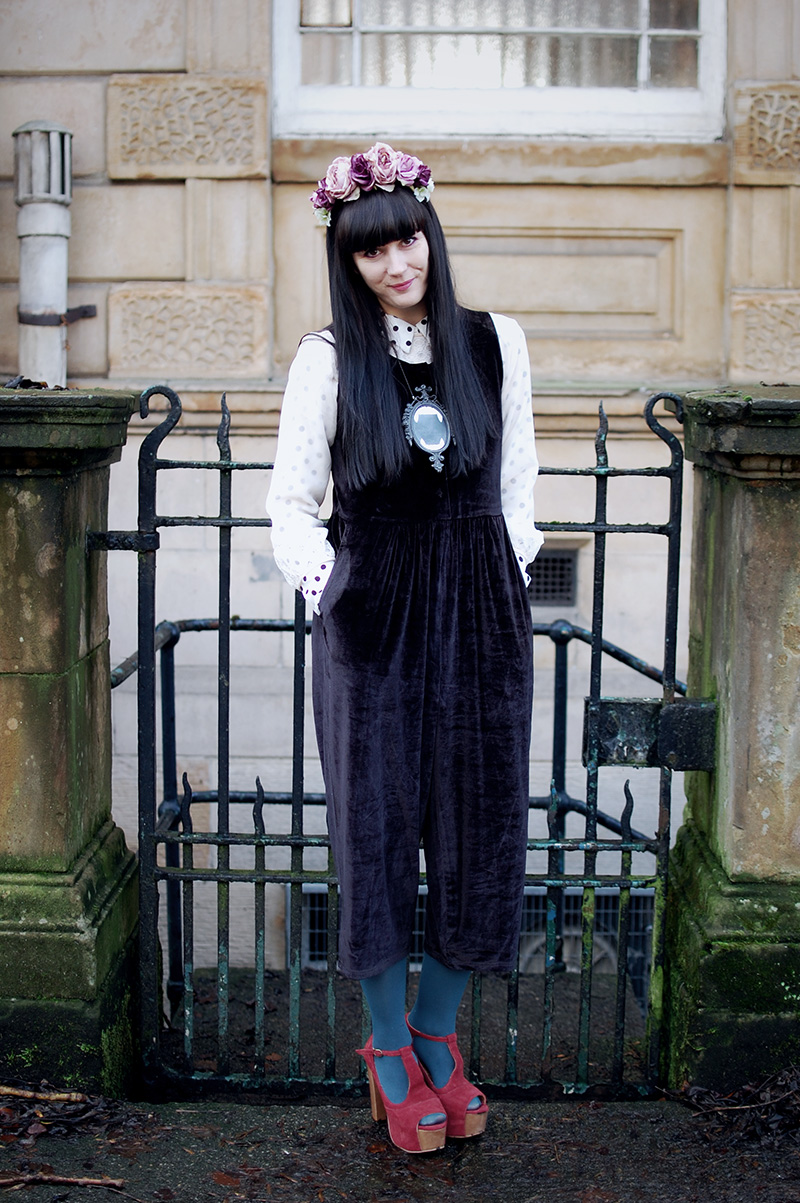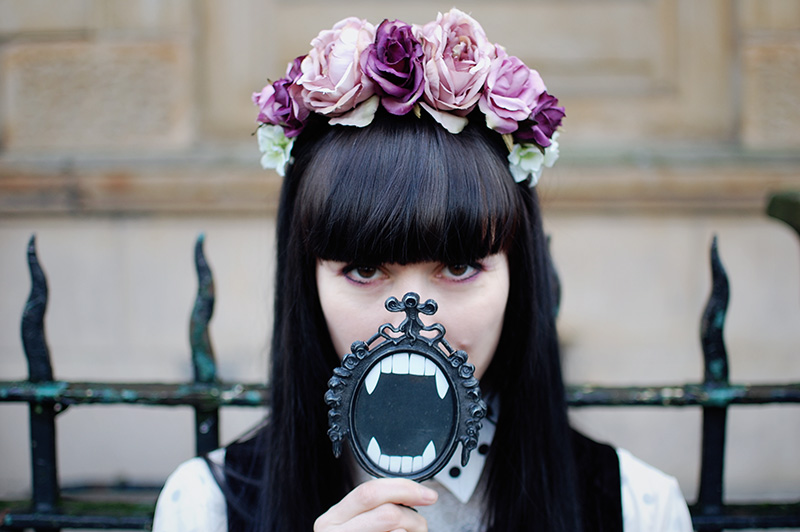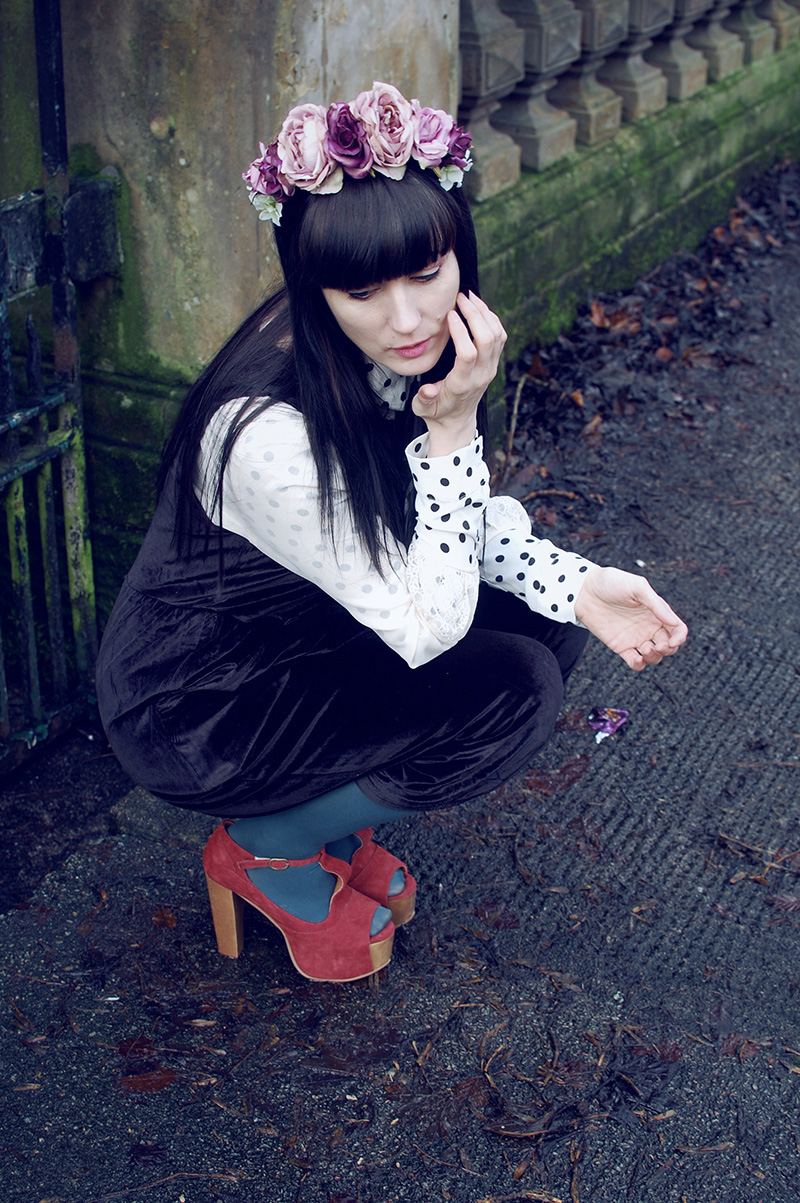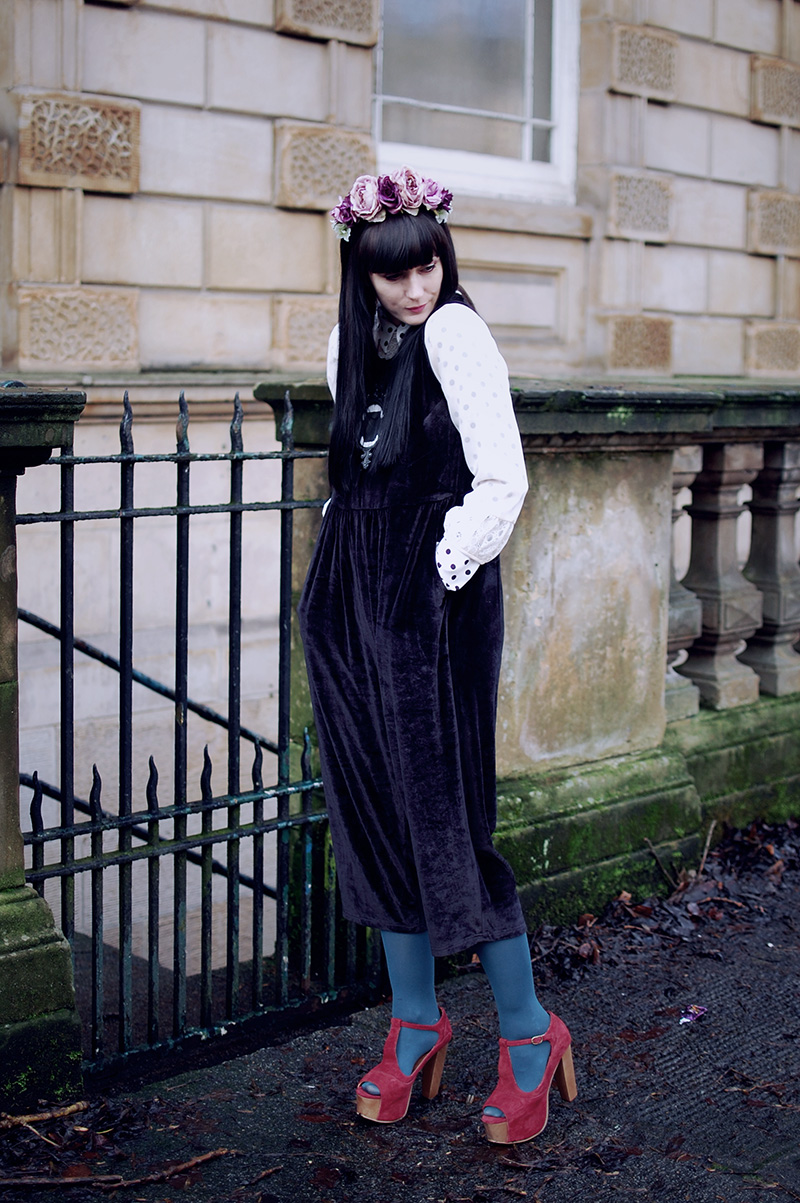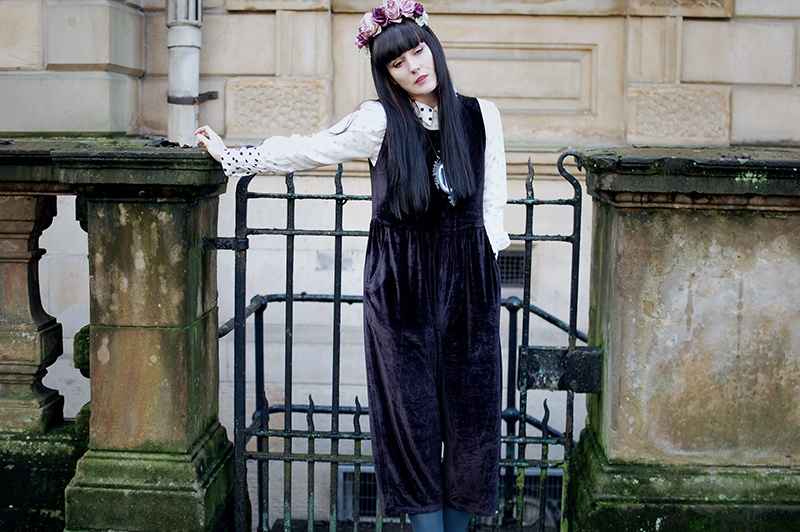 I wore this outfit last week and someone in work said I looked like a vintage Flava Flave. And I was OK with that.
QMichelle