Isolated Heroes Part Two
The second instalment of Isolated Heroes fun today, and the last outfit post from me until next year.
Today features their lilac fake fur coat, which you can get here. Lilac and fur -  two of my favourite things rolled into one big, fluffy ball of fuck yeah awesome.
Perhaps muppet-style dresses, such as shown in yesterday's outfit shenanigans, might prove too much for some, so maybe a gentler foray into the world of candy coloured fur is required and this coat fits the bill perfectly. I don't know what else to say about it other than it's insanely good. If lilac doesn't take your fancy, they have a multicoloured version too.
I can't wait to wear this coat to work. Monday mornings will never be the same again I reckon.
When thinking about how to style this, I decided to basically turn myself into a huge lilac and blue bomb. So on went my customised Molly Goddard x ASOS dress, Croon shoes and Angel Jackson bag. And just as you were all getting used to my simple outfits in inoffensively plain colours - boom! - back to colour and fluff. What can I say, I just can't stick to one thing or another.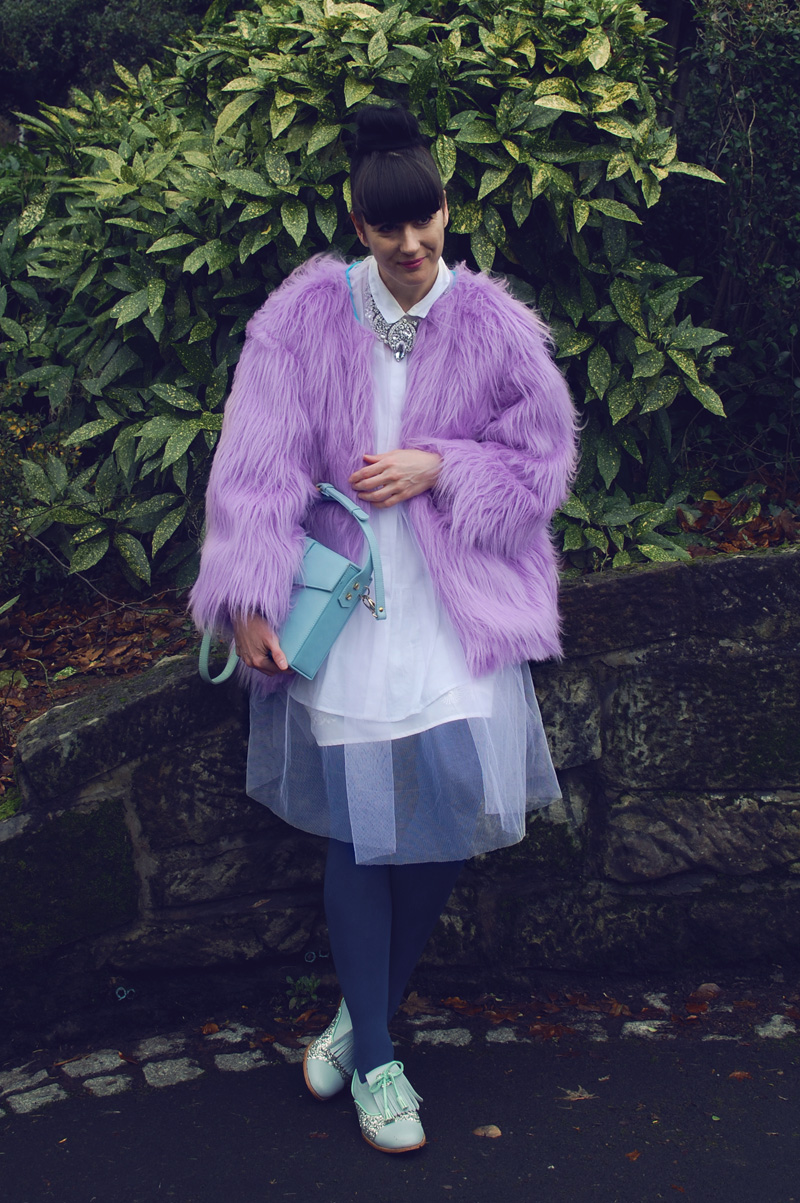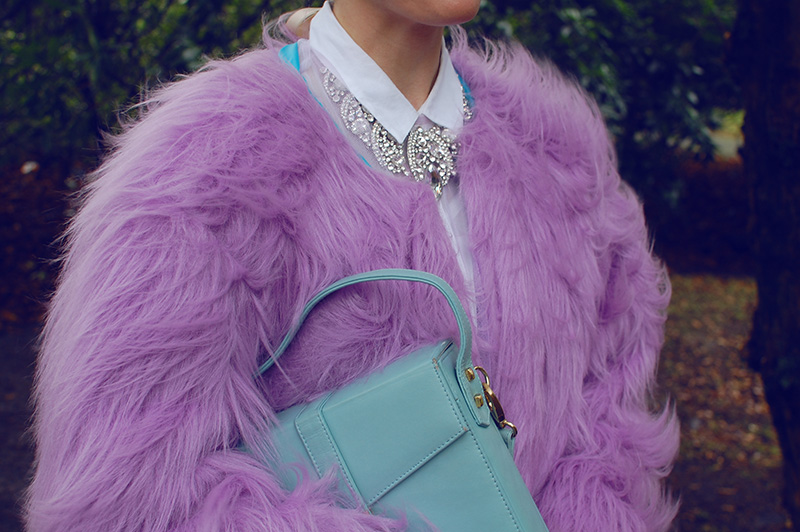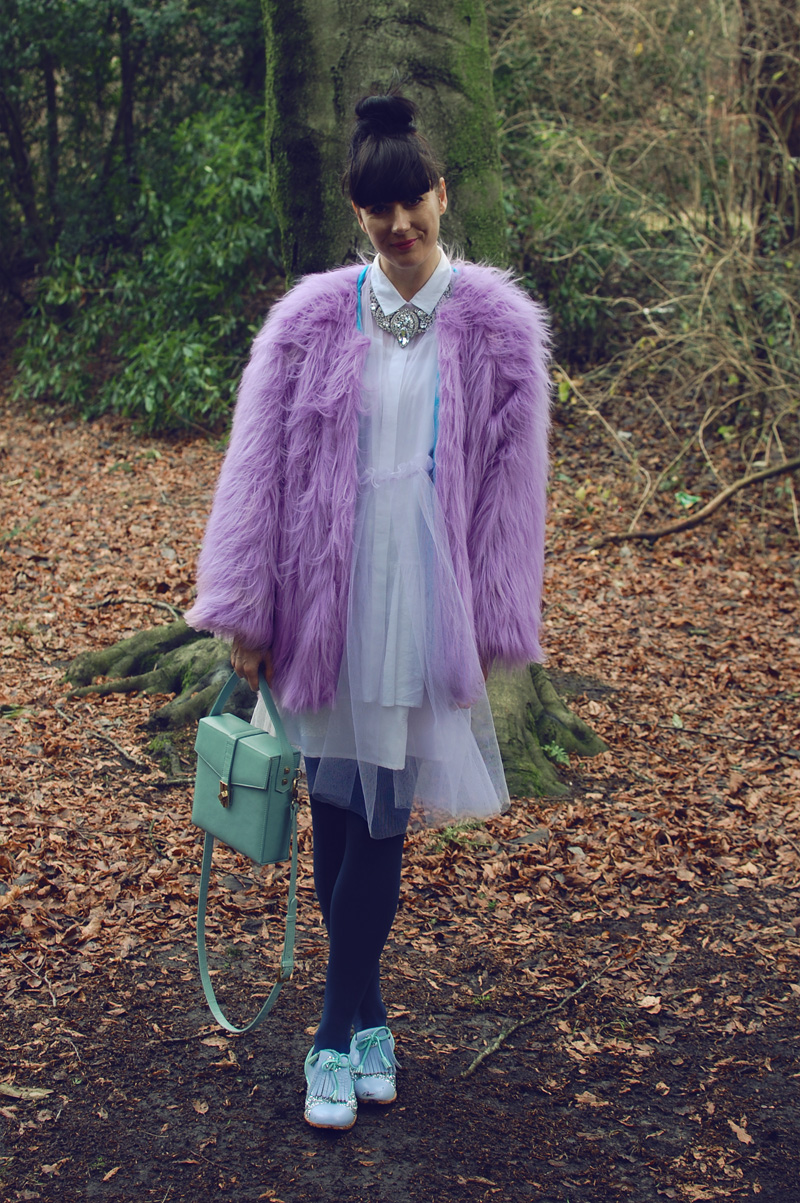 I can only describe this as a confection of a coat. I wouldn't go as far as say I want to eat myself, but you know...
Shop Isolated Heroes here.
QMichelle