Good Grief, Charlie Brown!
I don't think anyone quite realises just how much I really do love Snoopy. A woman of 40 still being into Snoopy? Yup, it's a bit odd that. Yet here I am, wearing a Snoopy sweatshirt.
I wrote about the Ronik Band's excellent Peanuts collaboration last week, and was so excited to buy this when it came onto the site. But I am loathed to stop there. Had it not been for the fact I am pretty broke, I'd be buying up everything and wear it all at once. Yes, I'd become that lady.
As I type this, I'm suddenly aware of the fact I have Snoopy wallpaper on my computer and my phone and I'm drinking tea out of a Snoopy mug. Oh god, I am already that lady.
What the hell, why fight it. If this collaboration is still on sale come December pay day, then several more purchases will surely be made.
Back to the sweatshirt though. Well, what more can I say? It's got Snoopy faces all over and it's fucking amazing! I've stuck with a cartoon strip theme and paired it with a graphic striped skirt and Happy Socks tights which perfectly match the colours of Charlie Brown's jumper.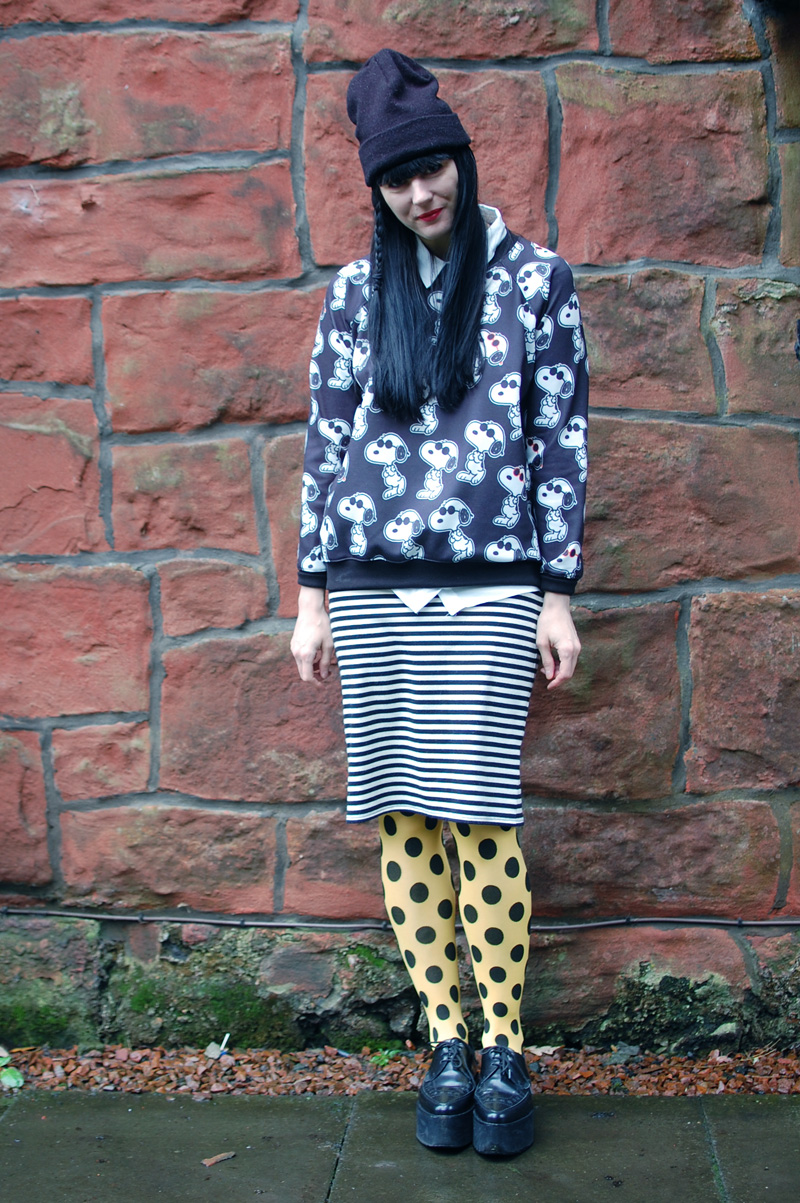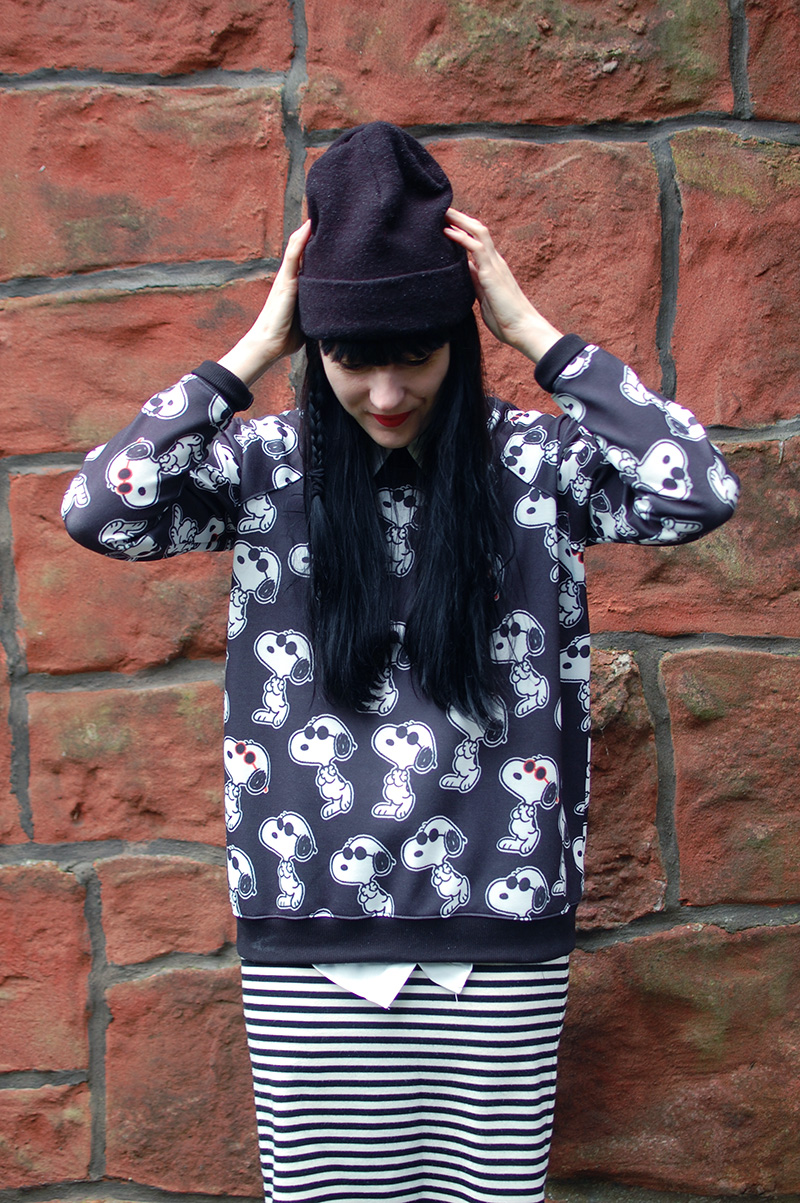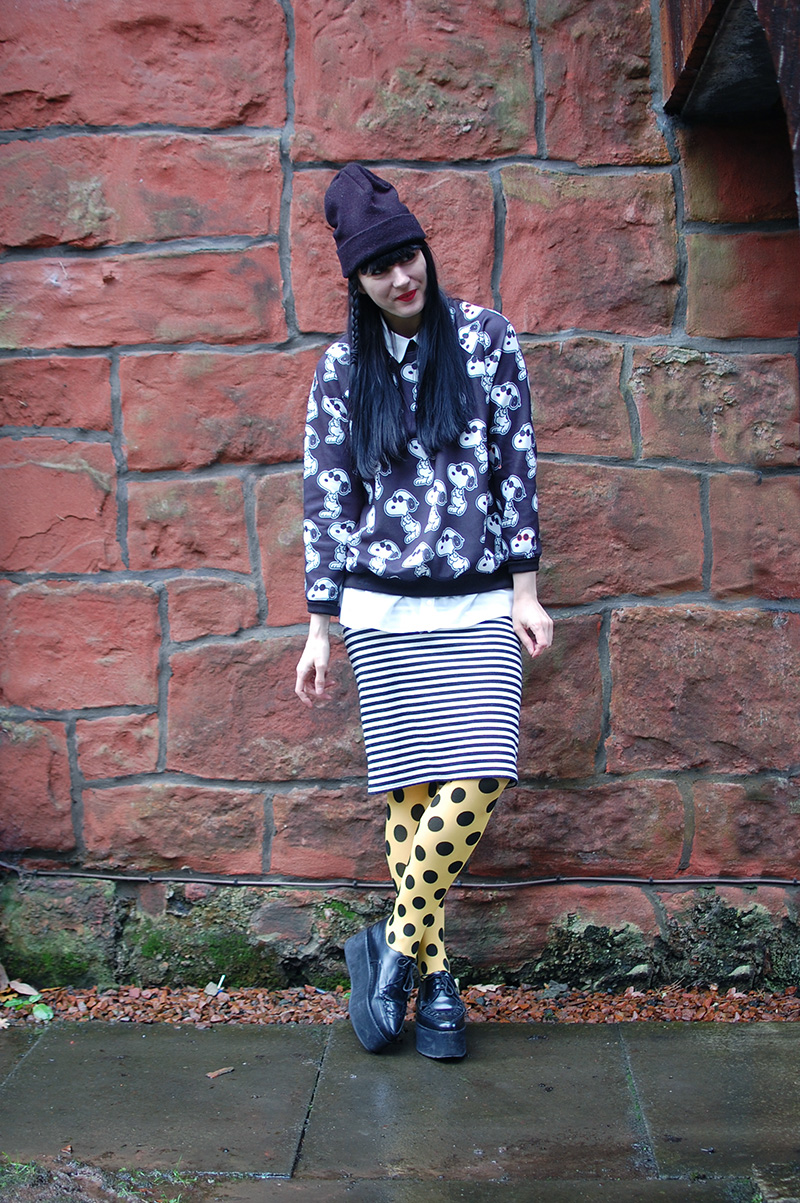 Rodnik Band sweatshirt; Primark skirt; Happy Socks tights; Underground England shoes; ASOS shirt & beanie
You can buy the collection here.
QMichelle