Upcycled
With an ever increasing amount of clothing that no longer fits (damn you middle age spread!), I find myself attempting to re-purpose the pieces I really can't long to part with. I gave some things to Style Sequel to sell but it was sadly a highly unsuccessful venture, so in future I am going to attempt to upcycle my clothes when and where I can instead.
I have bought pieces from Topshop Unique for several years now and back in 2009 I bought a stunning grey wool dress from the collection. Here I am wearing it last year.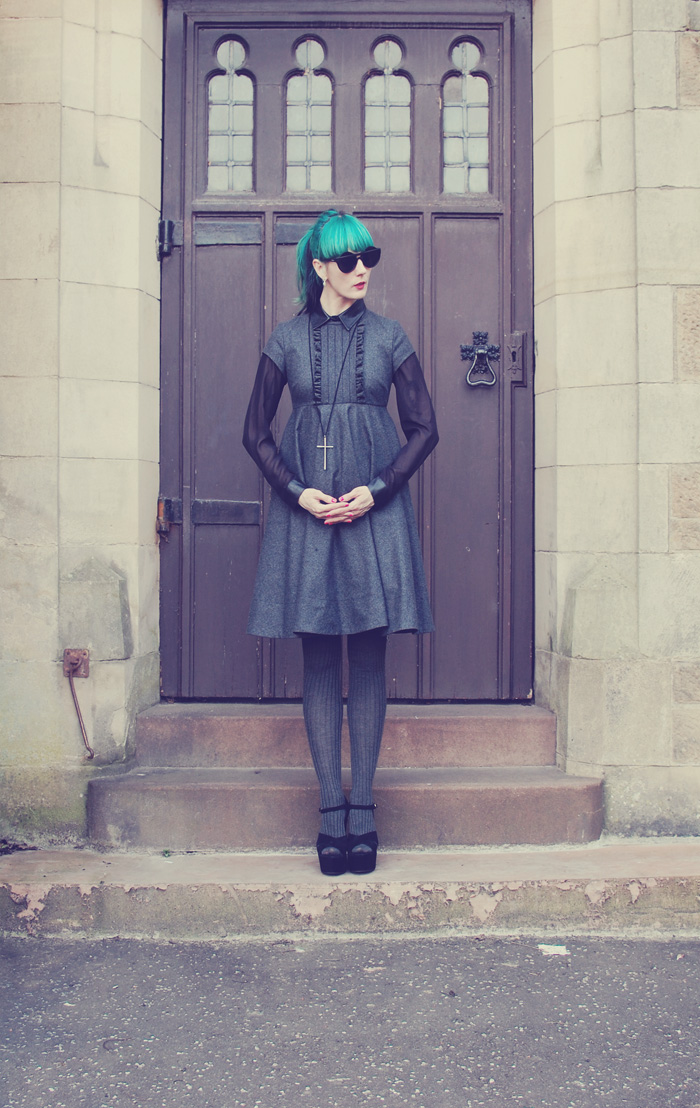 The skirt part of the dress was a very full circle cut, attached to a fitted underbust bodice. The bodice not longer fitted me so, rather than package it off to a charity shop, I decided to have the bodice and turn it into a skirt. I knew I'd make a roaring arse of it, so I took it to my local alteration shop instead who made it into the most perfect grey wool skirt imaginable. It sat in my wardrobe for 4 years, unloved, and now I wear it all the time. Successful upcycle! A simple little fold and tuck adds temporary interest to the shape.
I'm really into simple and plain just now, with print and pattern taking a back seat at the moment, which calls for unfussy colours, with grey being top of my list. Queen Marie hates grey, but I love it, especially paired with white and this season's pale pink...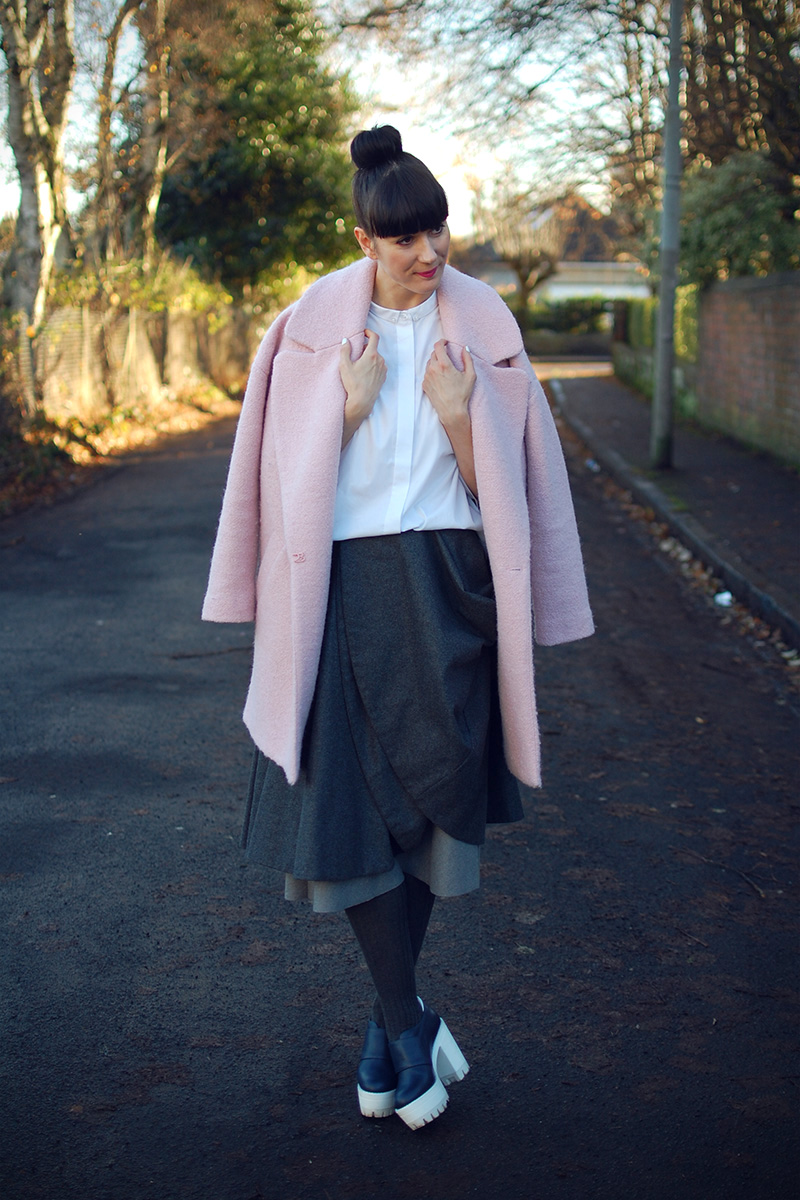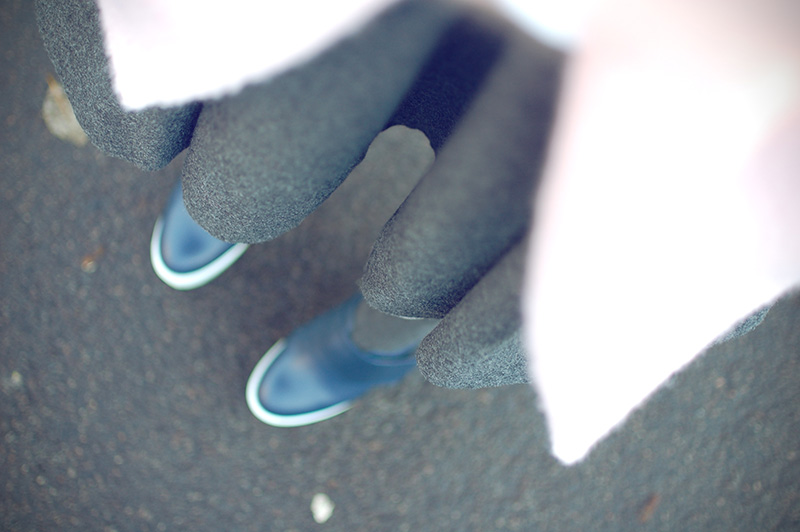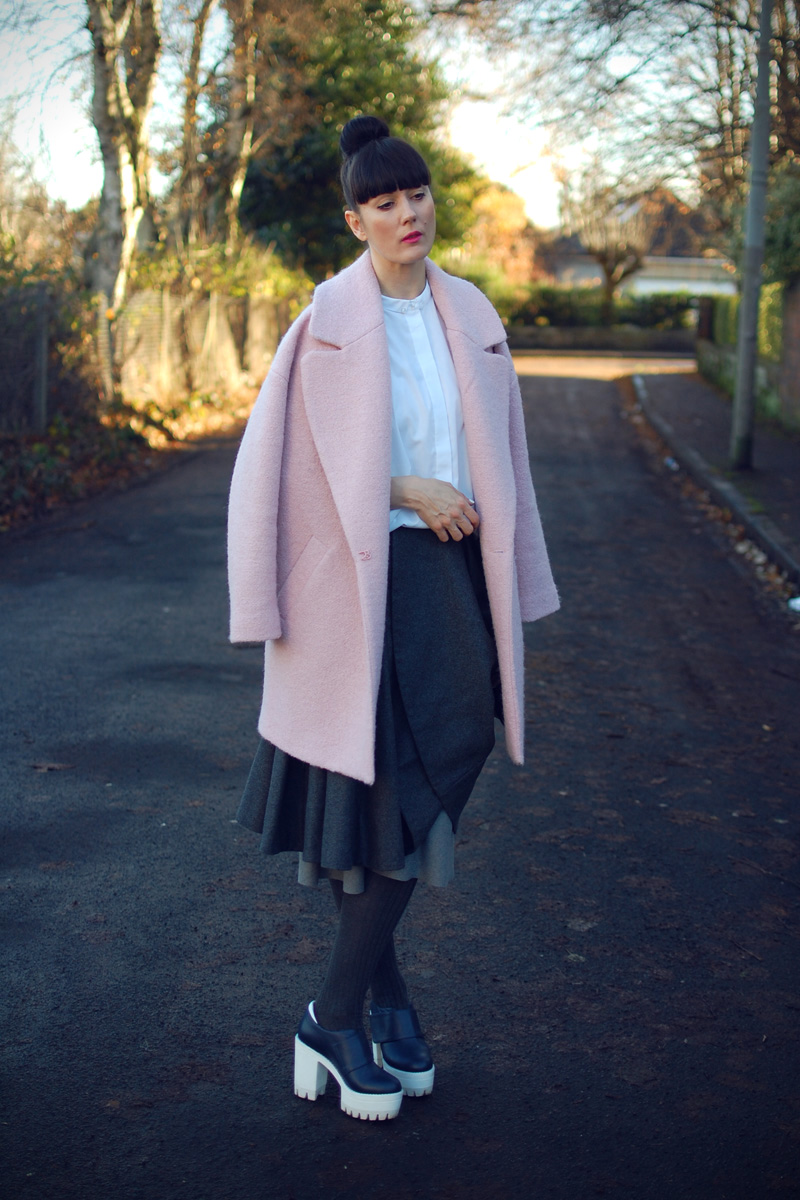 DIY skirt; Zara skirt; ASOS shirt; River Island coat
This River Island coat is proving to be one of my best purchases ever. I fall in love with it every single day I wear it and am hoping they make a pale blue version too, which would be almost as perfect.
QMichelle