21st Century Lady
The one thing I can never be described as is a lady, you know, the prim sort.
Even several years of ballet hasn't seen me become more lady-like. Infact, with the constant requirement for turnout, I have found I increasingly walk like a duck, as Prince B recently pointed out to me with much amusement. Parallel feet no longer an option. Ever, so it seems. Sure, I can stretch my neck into something akin to elegant and I can even move my limbs fluidly, but lady-like still eludes me. I guess when you dance ballet with arms etched in black ink, it's hard to be all feminine all the time.
When my friends at Angel Jackson sent me the beautiful Starlet satchel, which definitely has a lady-like air to it, I wondered if they hoped to make me more demure? 
The Starlet satchel is my absolute favourite shape of their SS14 collection and I'm excited to be giving it a little whirl. This bag is more breathtaking in real life than I ever imagined and I've carried it every single since it arrived. The duck egg blue shade is simply beautiful and compliments the boxy shape perfectly. It also comes with a detachable shoulder strap which is incredibly useful as you can wear it across the body. And what better colour to pair with dusty pink?
When I had it in my hands, I knew exactly what I wanted to wear it with though....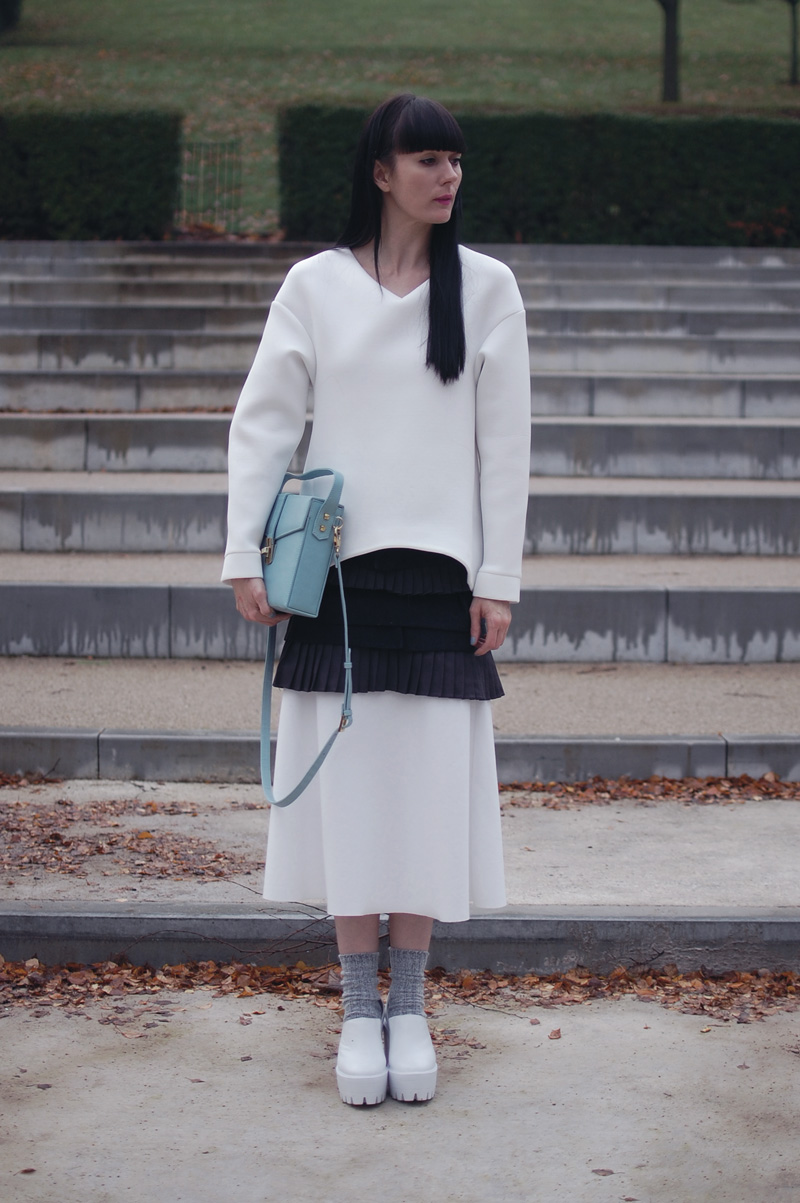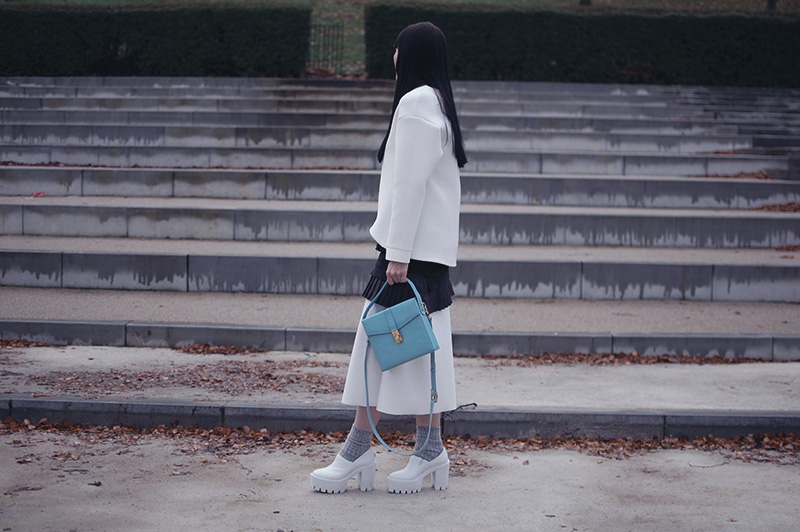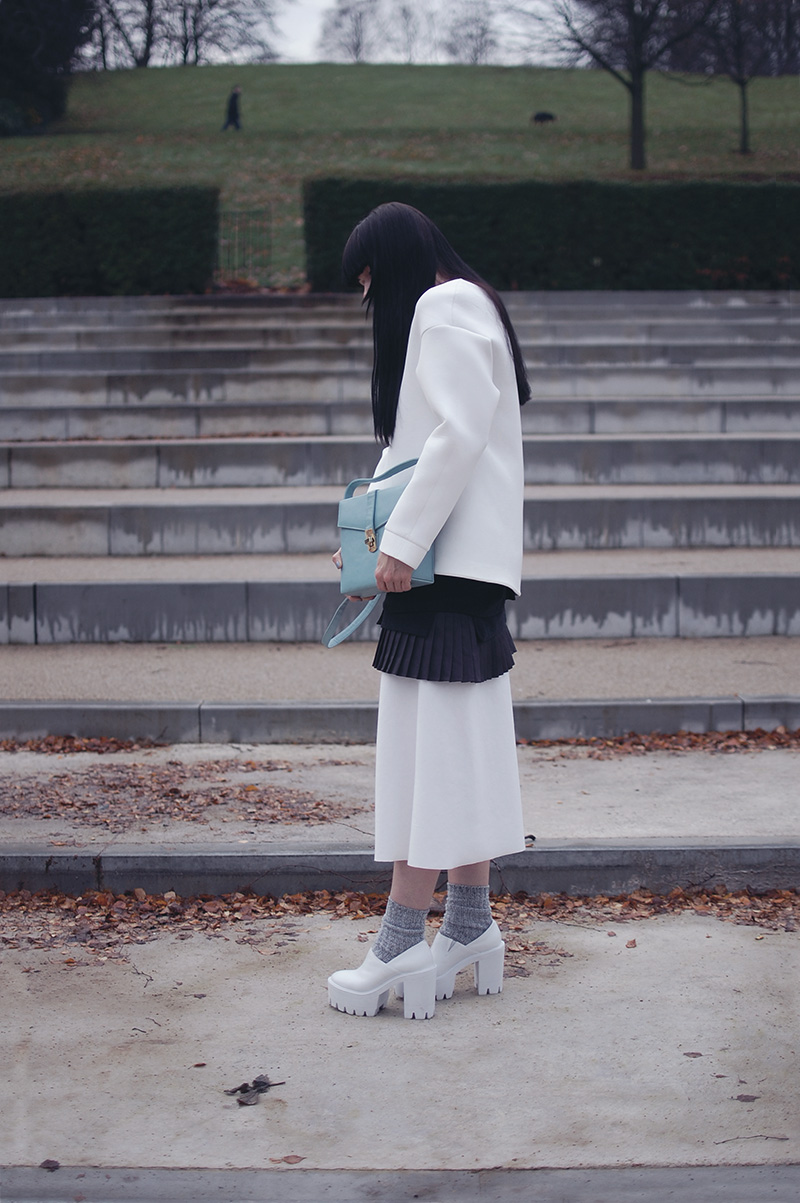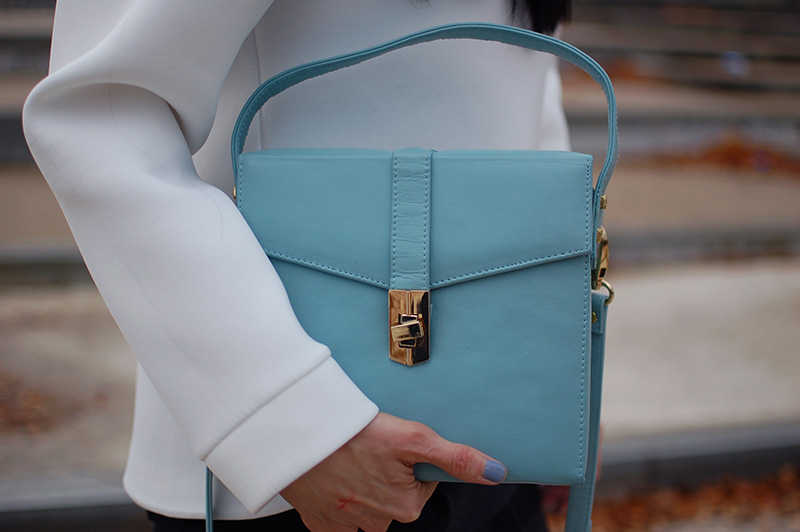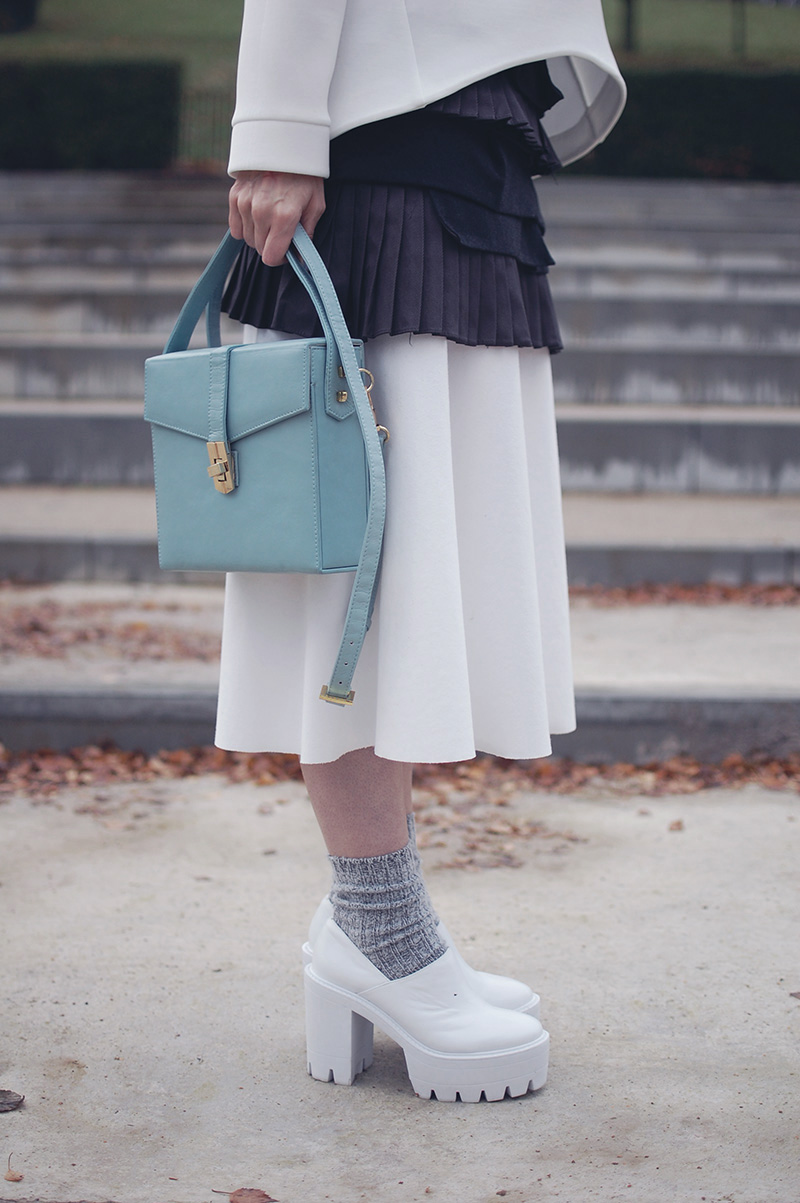 Top - ASOS WHITE; Shoes - Ebay; White skirt - Zara; Grey skirt - Heaven & Earth; Bag - Angel Jackson
This neoprene style structured top from ASOS WHITE has been getting some serious wear from me lately. It looks like it cost 10 x the price it actually did. Paired with a Zara skirt and another random pleated skirt on top, perhaps this could be 21st century lady-like?
The shoes? No, sadly not Stella McCartney. I seriously considered getting them but then they sold out after a day. Not to mention the fact it rains most of the time here therefore you can't be precious about shoes, even £500 bright white ones. So spending such a sum on white plastic shoes, which would get trashed in a few typical Glasgow days, is not money wisely spent. You have to pick your battles.
QMichelle