Greyscale
Did I mentioned how much I love pastels? Oh yeah, that's right... ABOUT A MILLION TIMES! It feels almost a bit naughty wearing such summer associated shades in the dead of winter - a bit like wearing brown and black together (yeah, I go there too). But when the sky is grey and dark and the wind is biting my hands and nose, there is something defiant about being adorned in such light-hearted hues. As if my pastel pinks, pale blues and the lightest of greys serve as some antidote for shoulders hunched into submission against the cold. It feels wrong to gather up your body protectively when wearing pastels! But maybe that's just me.
My latest accoutrement is the gorgeous pale grey cardigan coat from Free People. It's defense against the cold is not actually it's perfect shade of pale grey, but rather it's generous wool content. But when combined with other summer-worthy pales, I can channel that summer optimism to keep out the winter blues.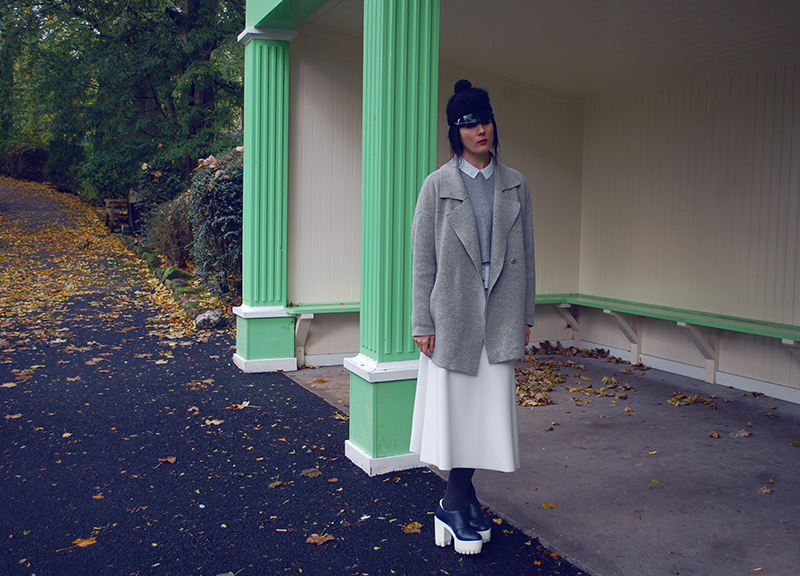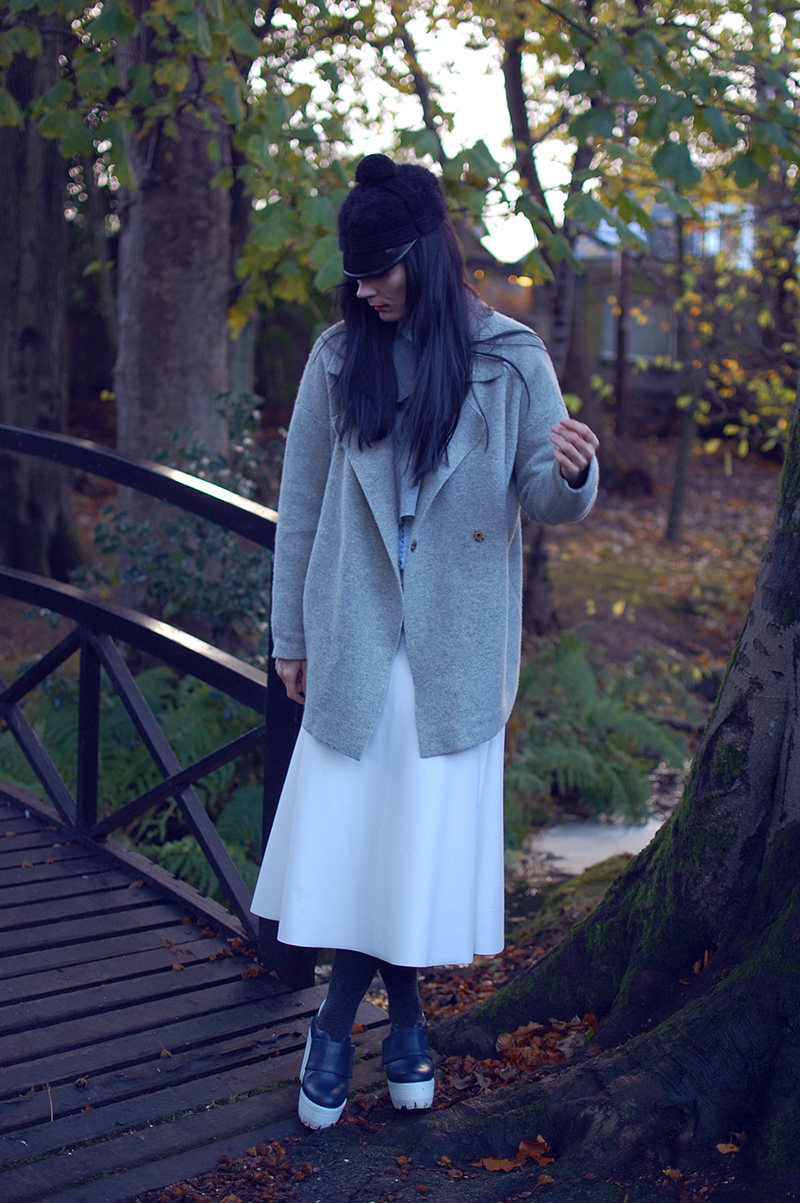 Shall we talk about the shoes?
So, like a lot of bloggers, I oohed and ahhed over the magnificent Stella McCartney heavy tread platforms from her AW13 collection. I fell in love with the white versions but just can't make the commitment to spend £500 on them. Maybe if I sold my Burberry Prorsum AW11 wedges I might consider it (anyone want to buy those bad boys?!) These have a healthy nod to the McCartney shoes but with a navy upper and contrasting white sole and only £90. I've worn them so much since I got them, so maybe the Stella McCartney ones might be an investment afterall. I'd also be happy if I could find an all white version of these navy ones.
I don't actually know who they are designed by. It says 'elegant line' on the inside, which didn't yeild any successful results when I searched online. They, however, came from Pixie Market and in their description it's says 'By Mei' which, again, yeilded no helpful results when I searched online. So, basically, no clue who the brand are!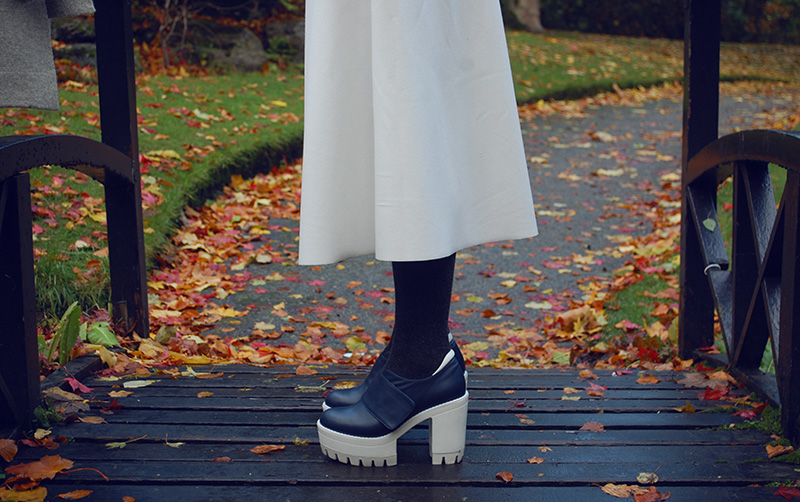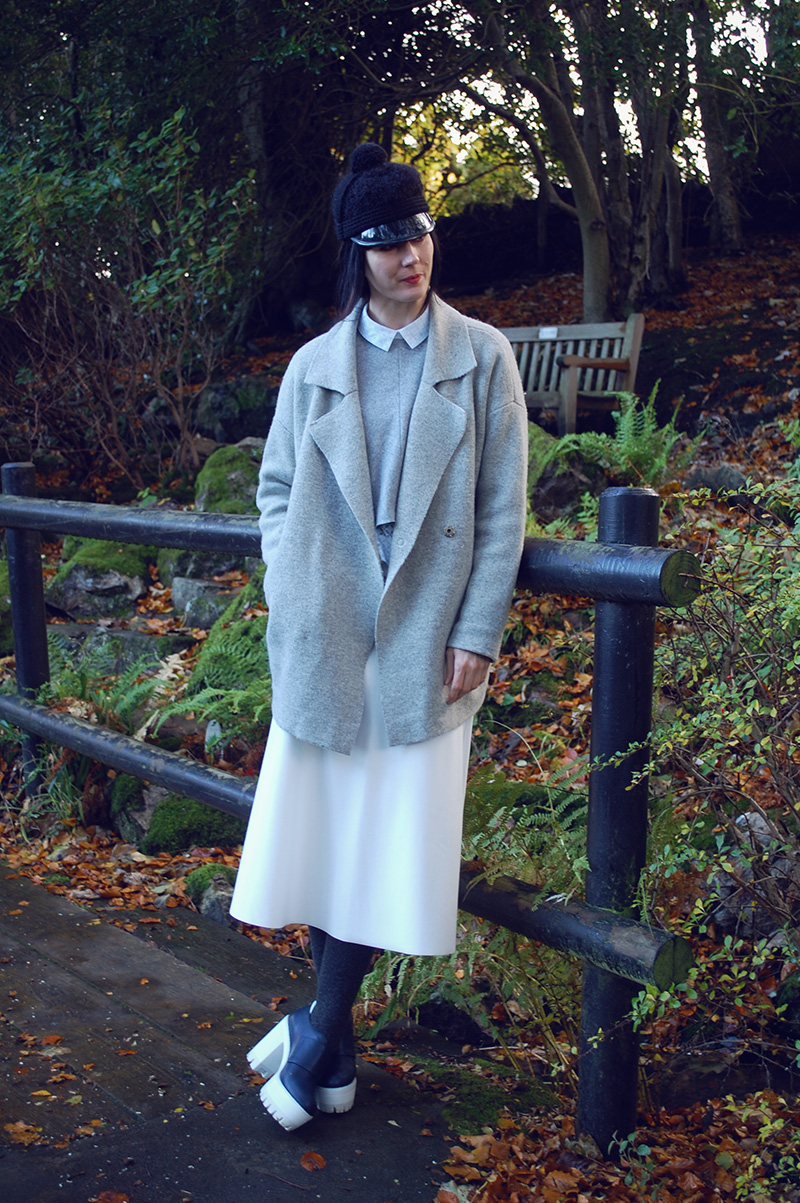 Zara top & skirt; Topshop shirt; Free People cardigan; Bernstock Spiers hat
QMichelle