Seasonal Pastels
All of my clothes bring me joy. The colours, the feel of the fabrics; it's almost a childlike pleasure I derive from my clothes. When I see something I love I can actually feel my eyes light up and widen with happiness. But some things though make my eyes wider than others.
I recently had to return an item and it's place I got this amazing Topshop overcoat. It's wool and it's soft peach. I know, everyone is all about the dusty pinks just now, which I absolutely love too and am planning a  purchase of a coat in said colour as well, but the peachiness of this tickled me no end. I like to think of it as my 'blancmange' coat.
During summer, I went through a several month long phase of doing my version of minimal and this coat nows allows me to explore minimal but in more wintrified way. Better still, it allows me to keep wearing my beloved pastels, even now summer has passed.
It also looks great with black jeans and a basic tee, as well as more dressed up. In this instance, I've paired it right back with nothing but a pair of tailored trousers, furry vest and a shirt and is a really simple outfit, but what it lacks in interest it makes up for in the fact it brings together minimal and pastels in a single outfit. Win.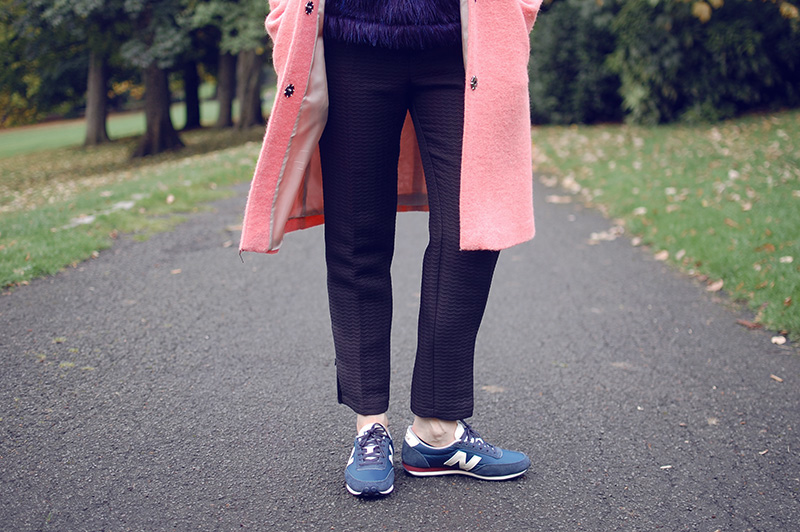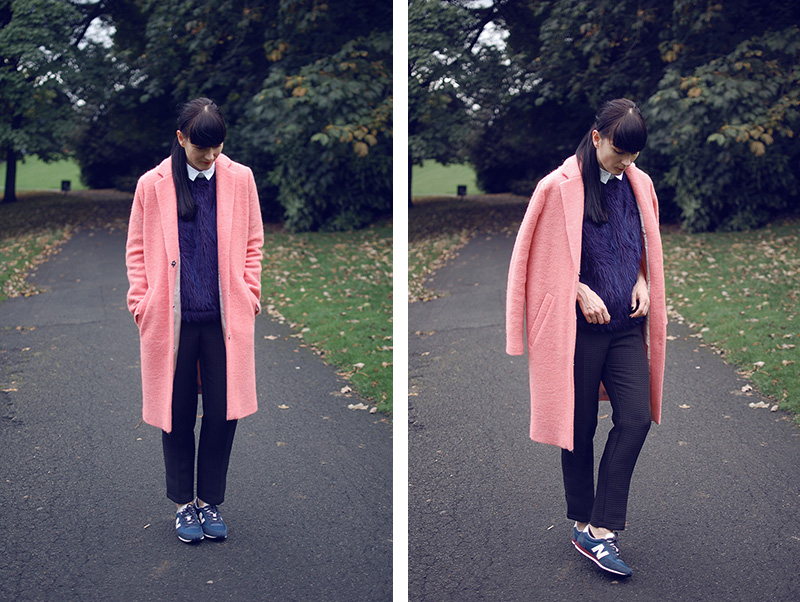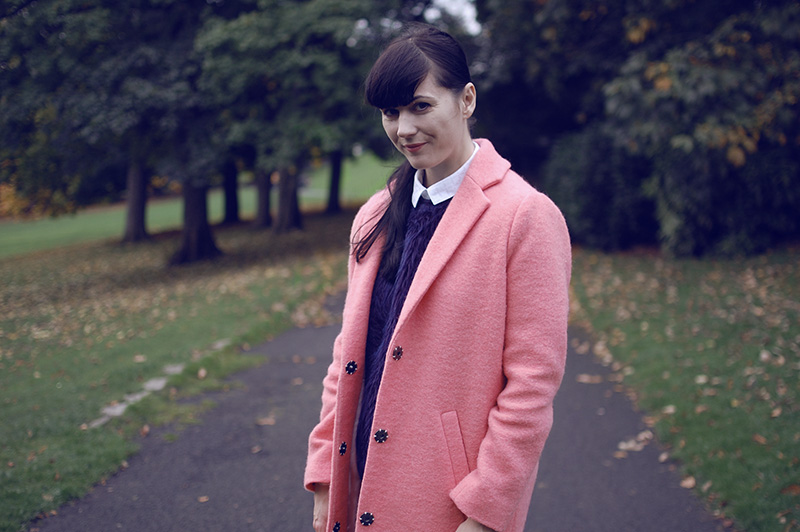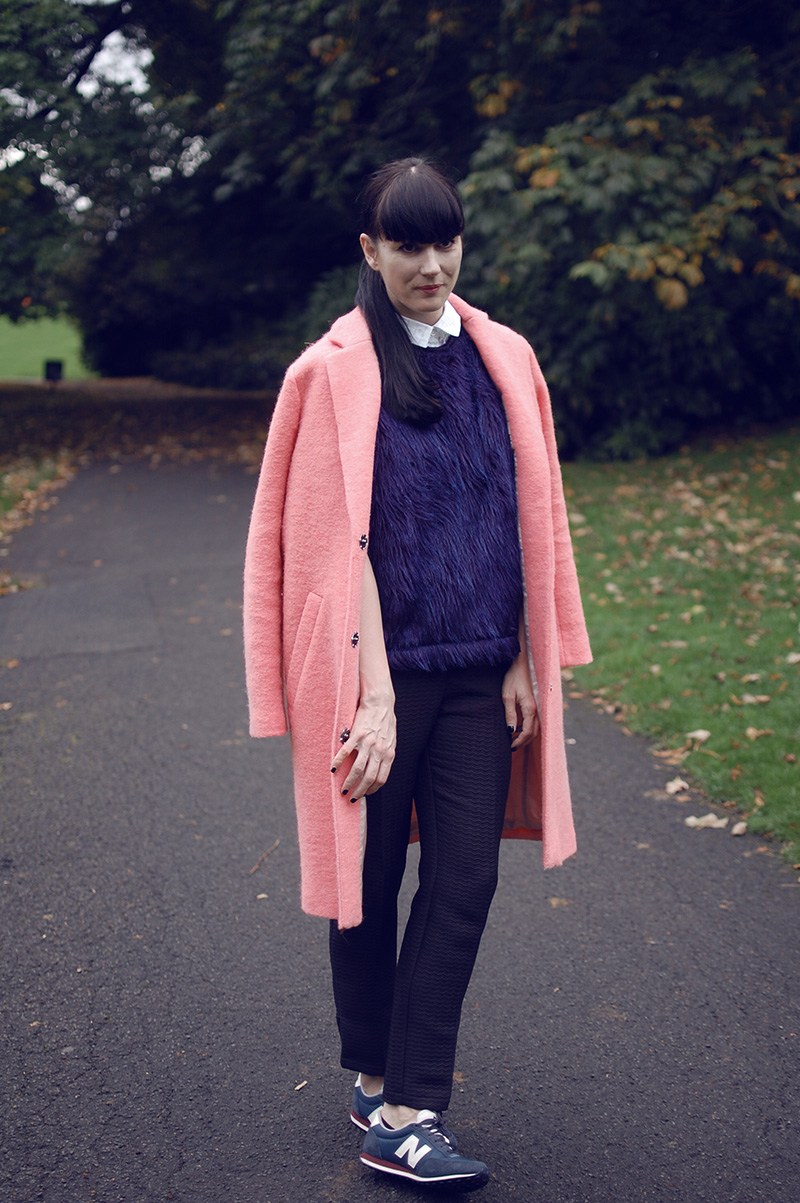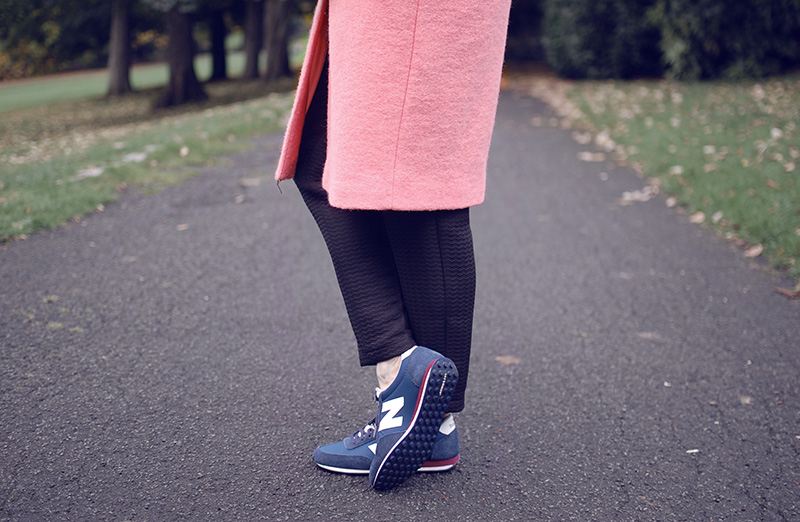 I also succumbed to another pair of trainers. I checked out lots of other brands, such as Nike, but I just keep coming back to New Balance 410's because they are so simple and unfussy.
QMichelle