Checkmate
Fashion publications the world over constantly declare that women my age should now leave fashion frivolities behind and spend their lives in tailoring. But, if there's an age related fashion faux pas to commit, you can bet your ass I've committed it. As a women in her 40's, I do all the things I'm not meant to. So I never ever thought I'd see the day I would succumb to wearing a suit. But thanks to Zara, the suit in question in not at all dull and not even that 'age appropriate'.
When I saw this checked top with matching trousers in the lookbook, I waited patiently then pounced when it came online. The navy and red check pattern is very classic, but paired with clashing leopard accessories and it becomes a little more me, a little more clashy.
It actually feels a little more mod than office, and I am definitely more comfortable down-playing it with trainers or slips ons.
I wore it for the first time at the weekend whilst doing a bit of shopping. It really didn't need anything else other than my leopard Aldo shoes, Marketa x KOS clutch bag and Bernstock Spiers cap. Not even jewellery was required.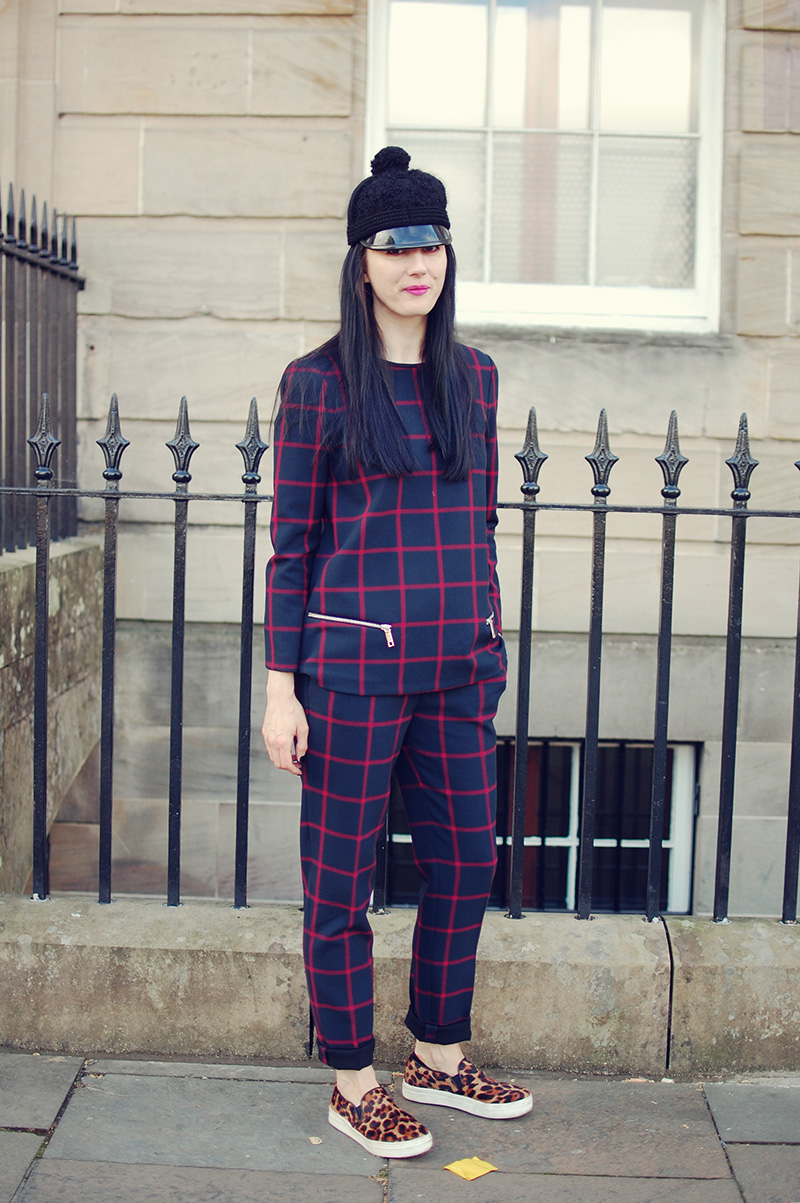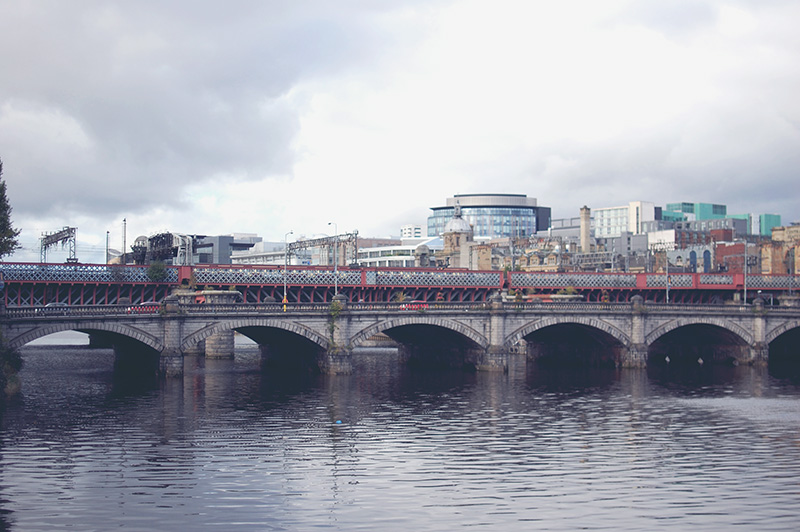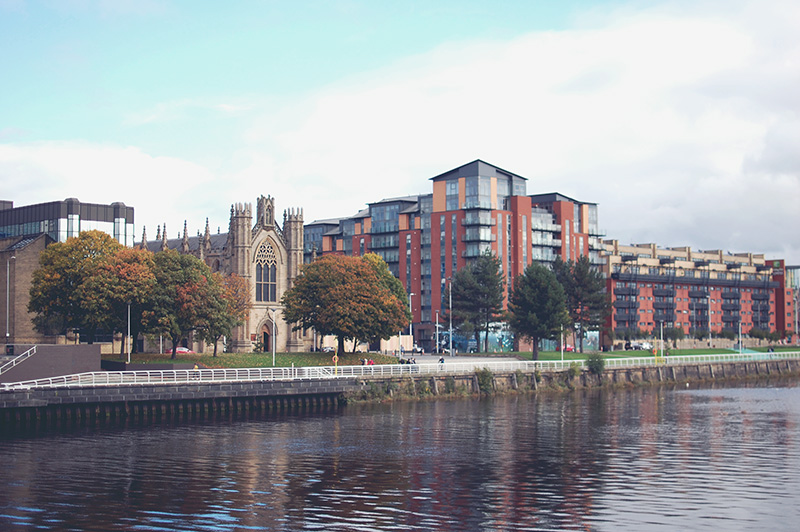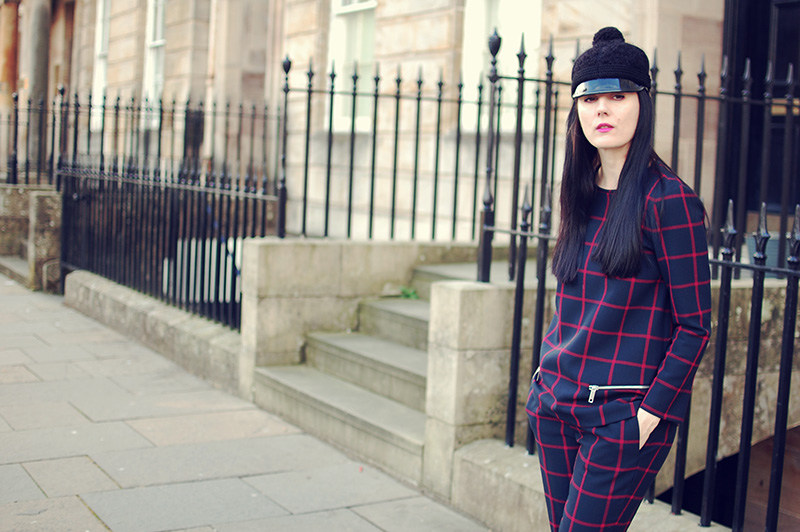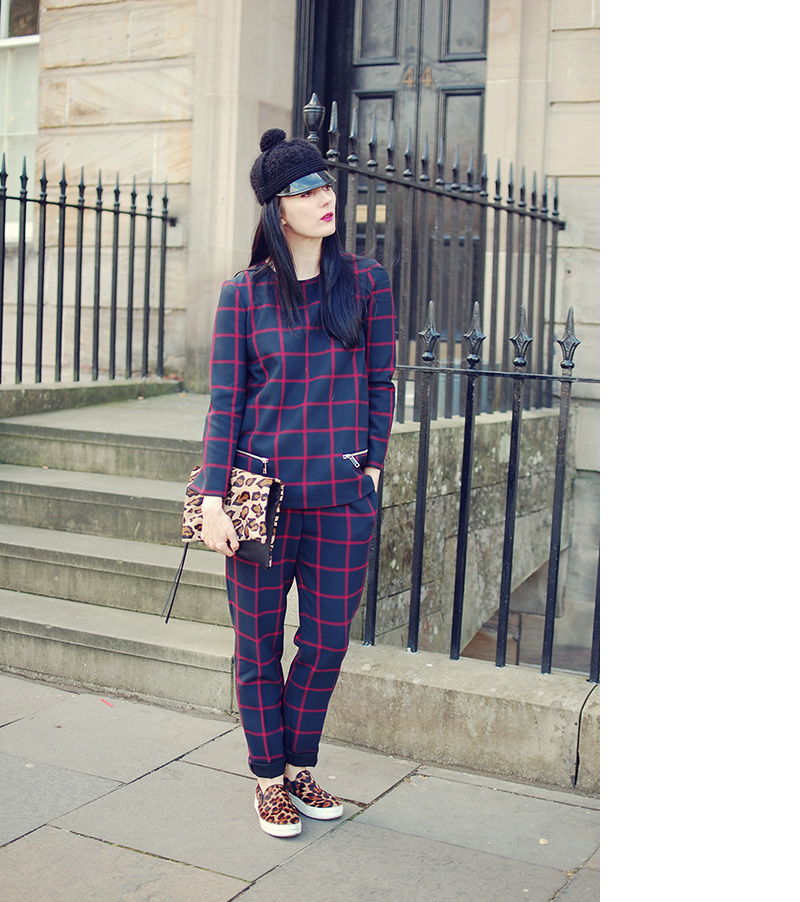 The only downside is I had to buy the trousers in a size large because currently my body is having a battle between ballet and middle age spread - ballet wants my body lean and my muscles tight, but middle age spread has other ideas! So size large equals trousers which are too long in the leg. Ho hum.
QMichelle