Monochromatic Mixing
I've been having a bit of closet clearout, getting some of my clothes back into the charity shop circuit, as it were. I've been neglecting the PDSA and Cancer Research shops as normally they benefit greatly from my clearouts. I've been ruthless this time round.
But whilst I was clearing out long forgotten bags of clothes, I came across some very old faves, such as this draped black Future Classics dress. I used to wear this all the time until I started loosing the buttons all over the place, then it was time to temporarily retire it until I'd found decent alternative buttons. As is often the case, I never quite got round to it. But at the weekend, whilst enjoying the autumn sun, I gave the dress another whirl, this time with All Saints leather biker trousers and leather jacket and some cute little white Vagabond trainers. Oh yes, I'm all about comfort now, did I tell you? I've even bought another pair of trainers. Who am I?!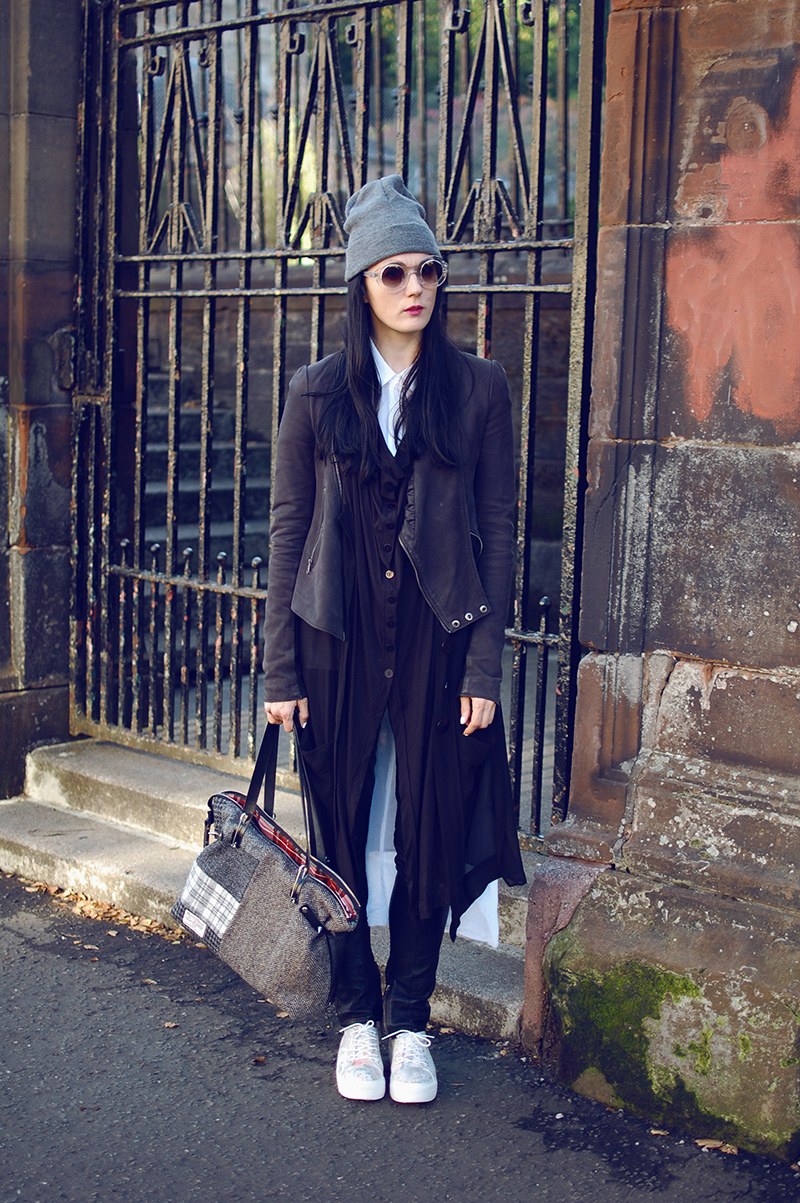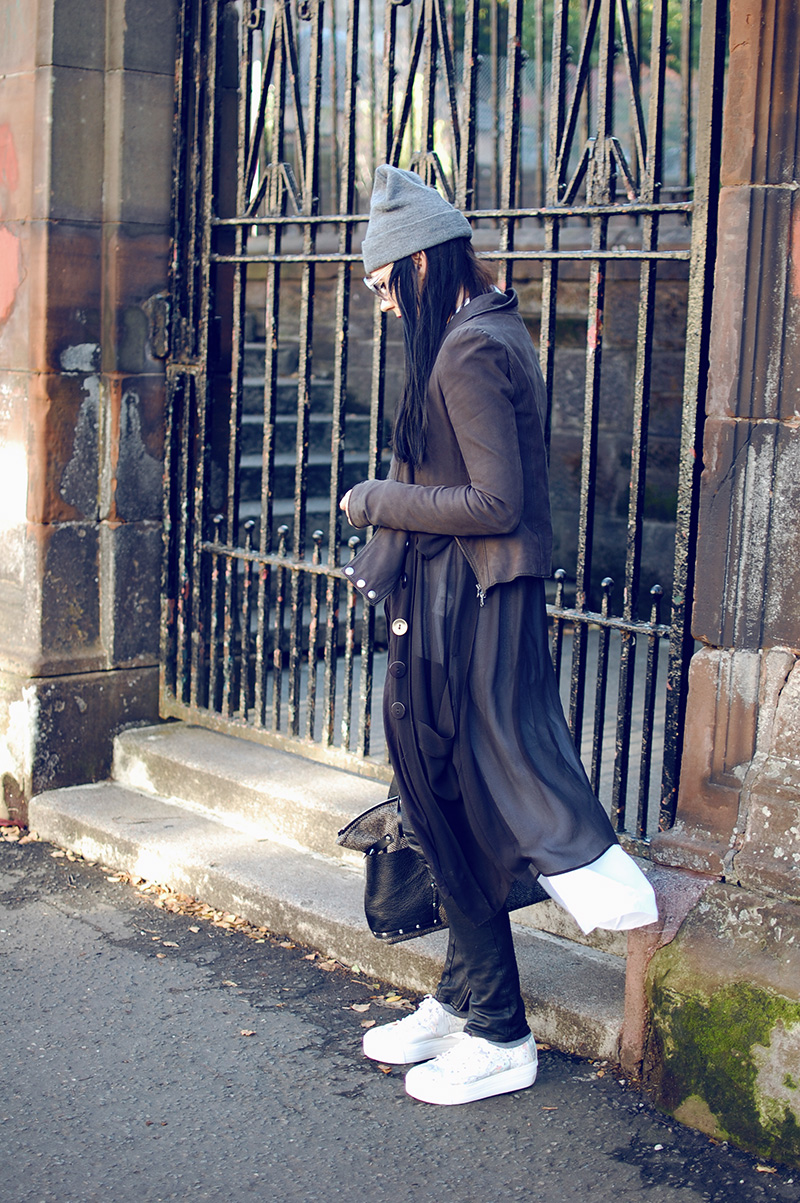 Anyone who sees me regularly, will also be sick of the sight of this Catherine Aitken bag, which I carry almost every single day. What can I say, when I like something, I really like it!
QMichelle