In Training
So it's finally happened. I'm now a trainers girl.
The comfort I experienced wearing the Gola trainers convinced me that my feet deserve this. They go through enough punishment in ballet class and the poor little blighters need a break. So I decided I needed a very plain black pair which I could team with pretty much most things in my wardrobe. After hunting around for ages, trying to familiarise myself with the various sports brands, I settled on a pair from New Balance. I was mostly swung by the price and how plain they were.
My feet love me now. I've never known comfort quite like it. But it's also opened up some clothing opportunities for me too, as now I feel happy wearing tailored black trousers and a white shirt - a combination I would normally find too prescriptive and bland for me - I would usually only wear this 'chic' uniform'  if I toughen it up, which previously I've attempted with creepers and a parka, but dressing it down with trainers feels much better.
I've been wearing the trainers every day since I got them and can now officially say I'm converted.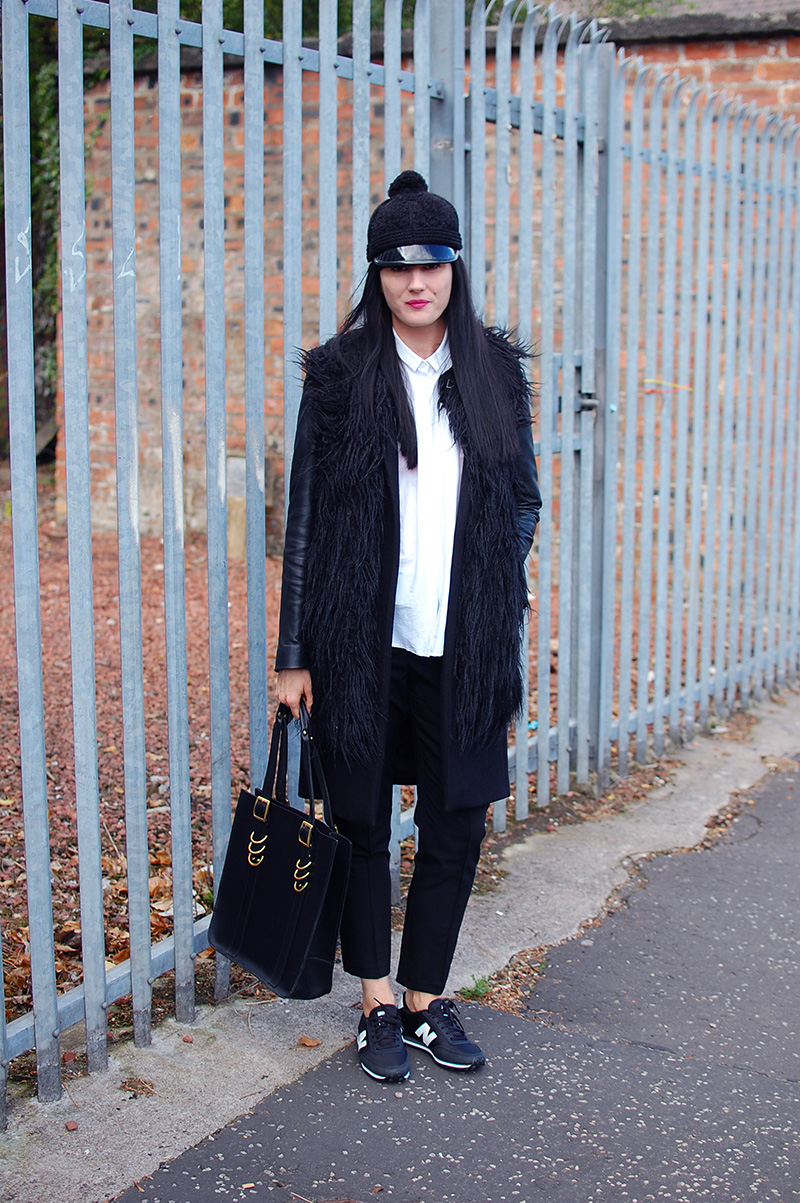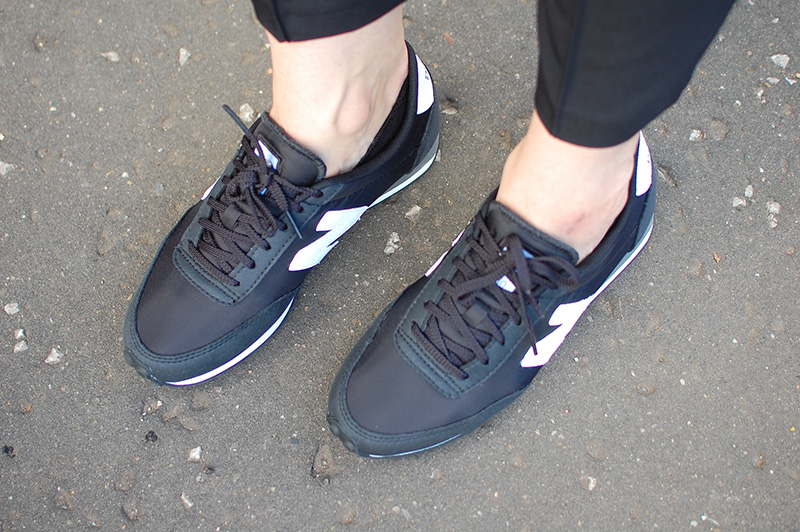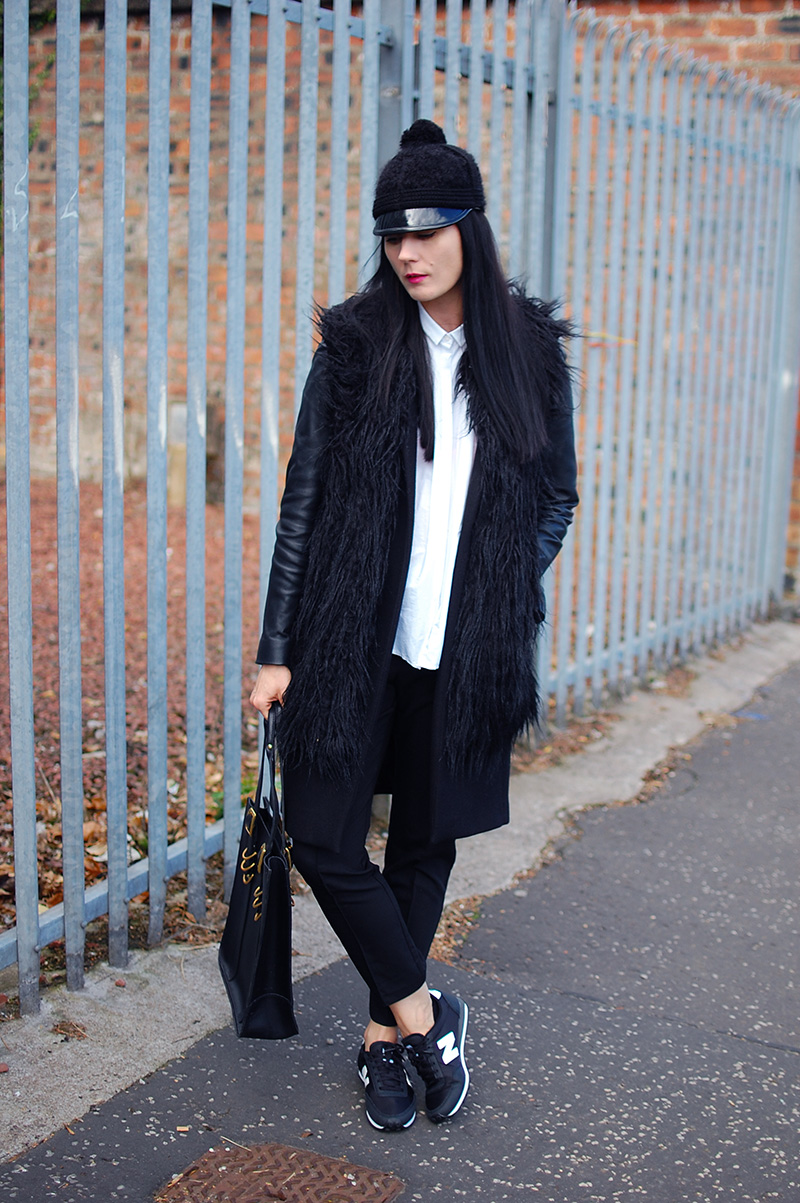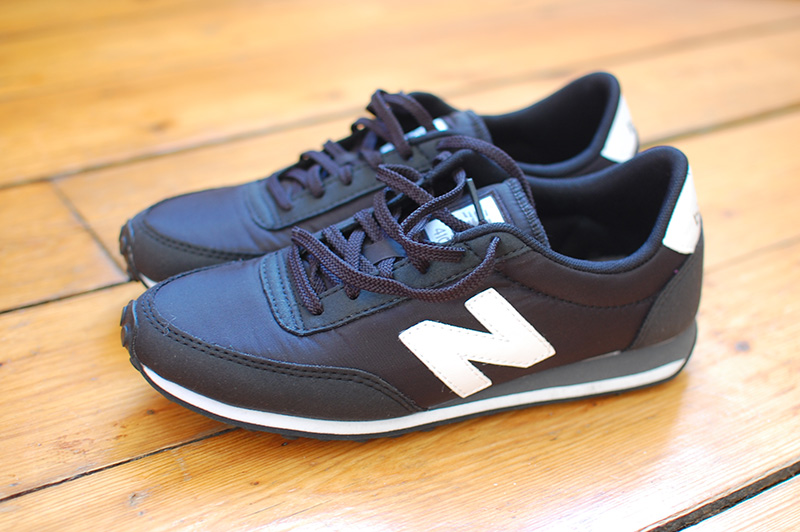 Zara coat; River Island gilet; COS shirt; ASOS trousers; Danielle Foster bag; Bernstock Spiers hat; New Balance shoes
QMichelle