Gone Gola
I spoke last week about Gola's collaboration with Liberty Art Fabrics and how much I like the range. I have the Quota Petal trainers in Damson with the matching backpack and have worn both with surprising regularity. Both are not only ideal for ballet class, but the trainers have replaced my old Nikes as my go-to's for comfort.
As I said in my post last week, I'm really not a trainers sort, but somehow when a ditzy flower print is involved I don't mind trainers at all.
The backpack is also great with lots of valuable space inside as well as very useful zip up pockets for holding essentials, such as phone and keys. I began to dislike backpacks and stopped wearing them some years ago, when all the nice ones seemed to never be furnished with such handy pockets on the outside, leaving you always having to take it off and open it up fully every time you wanted something. However, the Gola one has a pocket at the front and on the front flap, meaning I can get my small items with no hassle.
Practicality aside, I am just really loving the print and colour of these pieces. I wear and alarming amount of pink lately, but you know, I'm just going with it...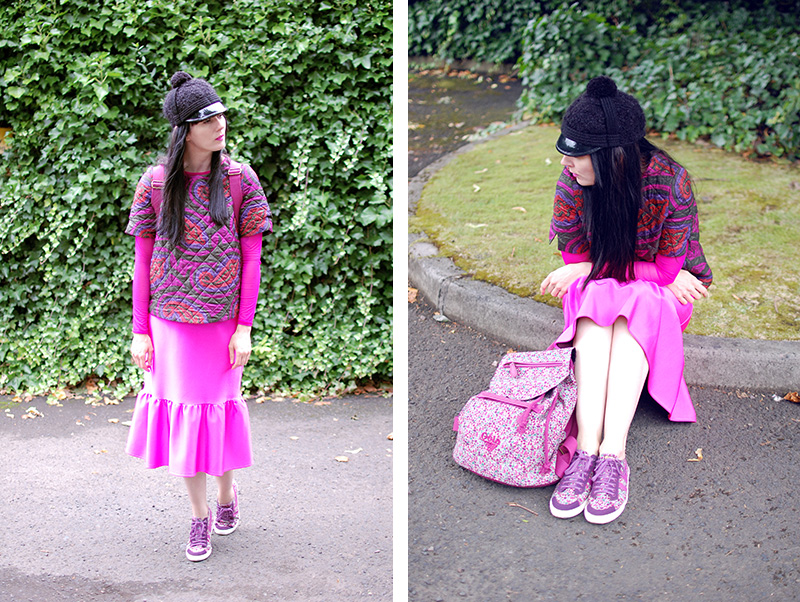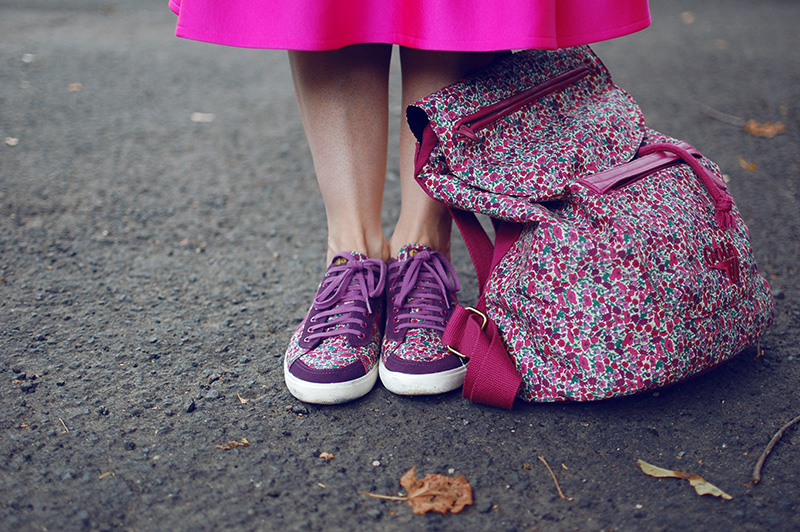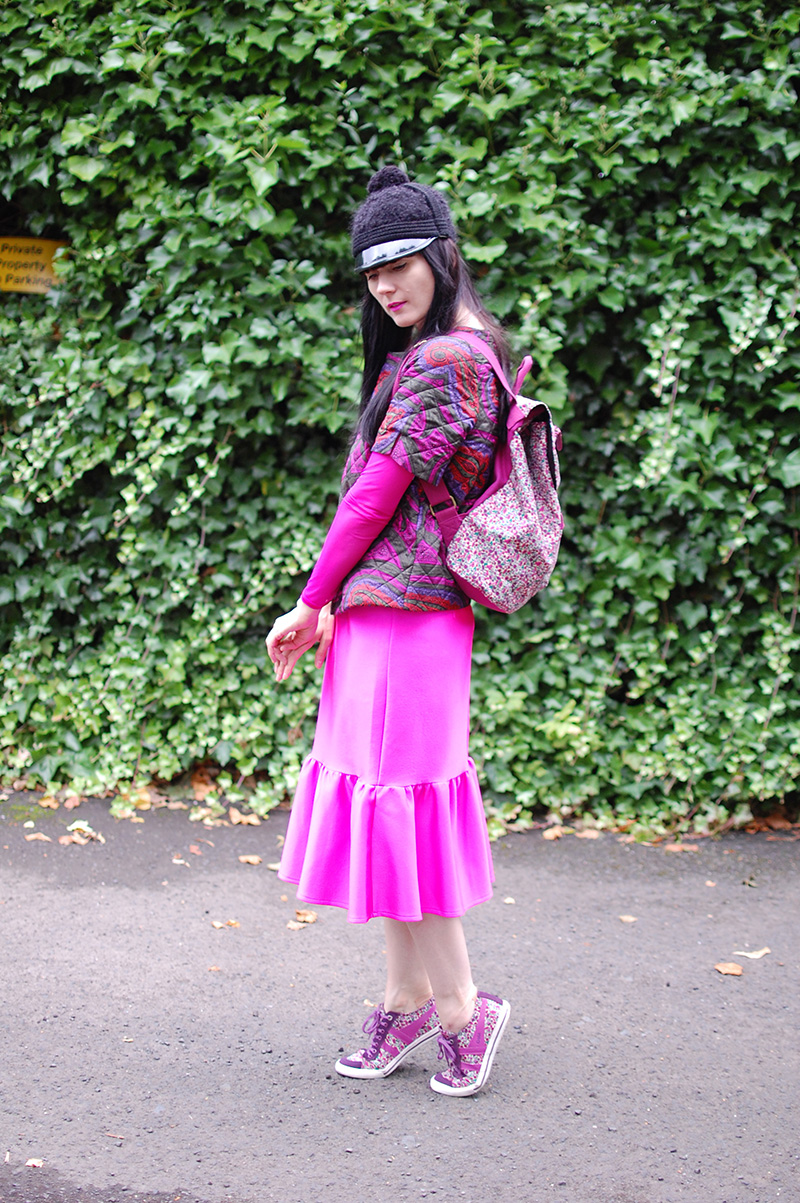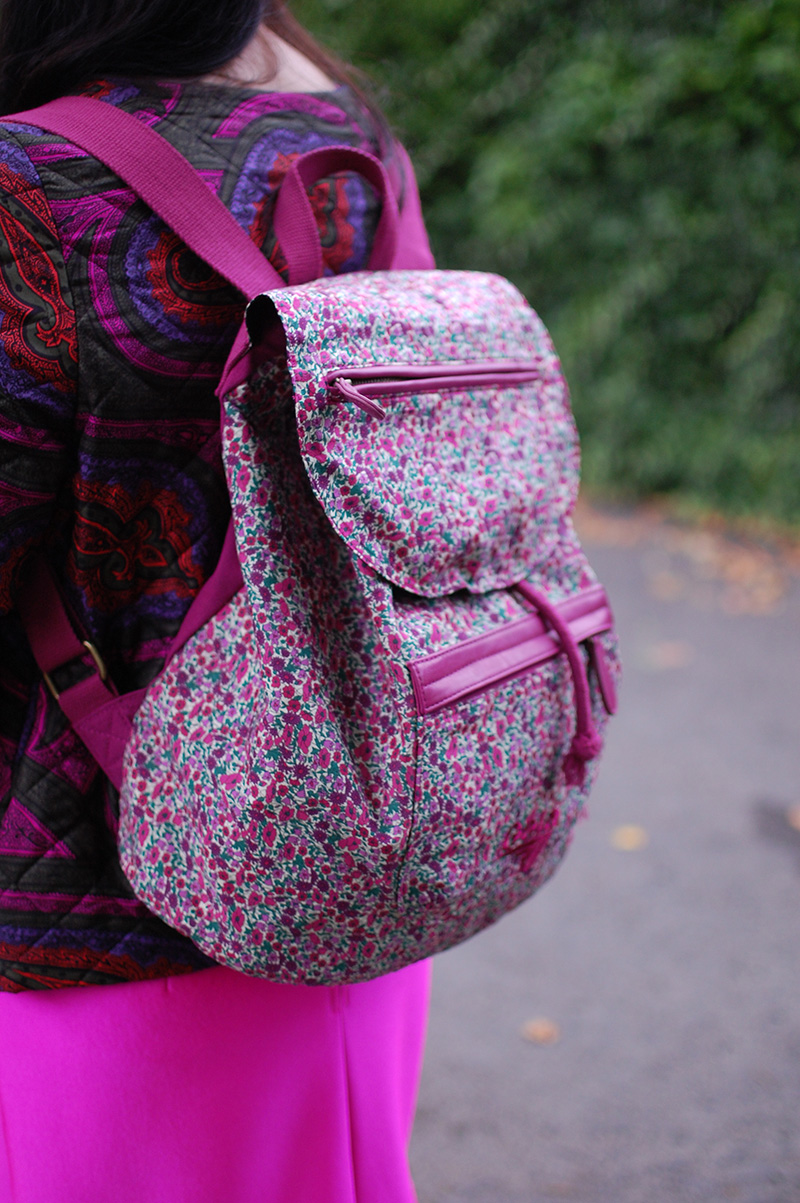 Oh and really hope you like my Bernstock Spiers hat because I will be wearing it in every post from now on.
Q-Michelle