High 5
Last week I showed you a fab purple and pink bomber jacket from the new AW13 collection from 5Preview, well the second piece I got from the label was this very austere dress. The heavy, black, loose cotton dress features a large zip fastening, concealed behind a large fold-over panel. When I first put it on, I wasn't sure exactly what to expect but I did half expect to look like a dentist, however I was thrilled to find there was no dentist vibes present at all. That said, I should have got a size smaller as this one is a little large. Still, there are lots of styling opportunities due to it's simplicity.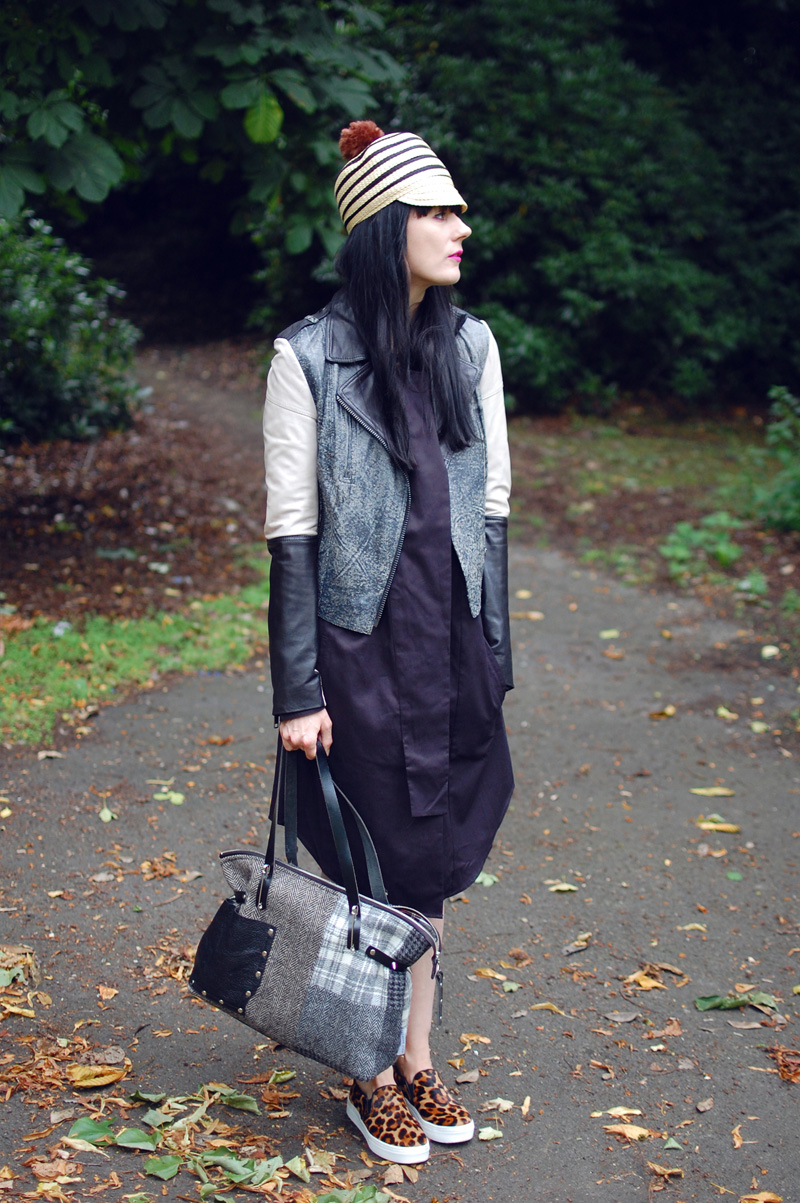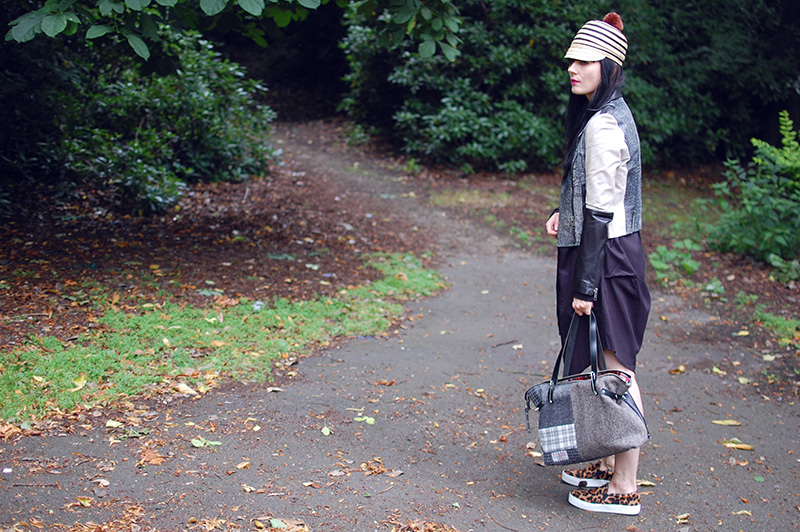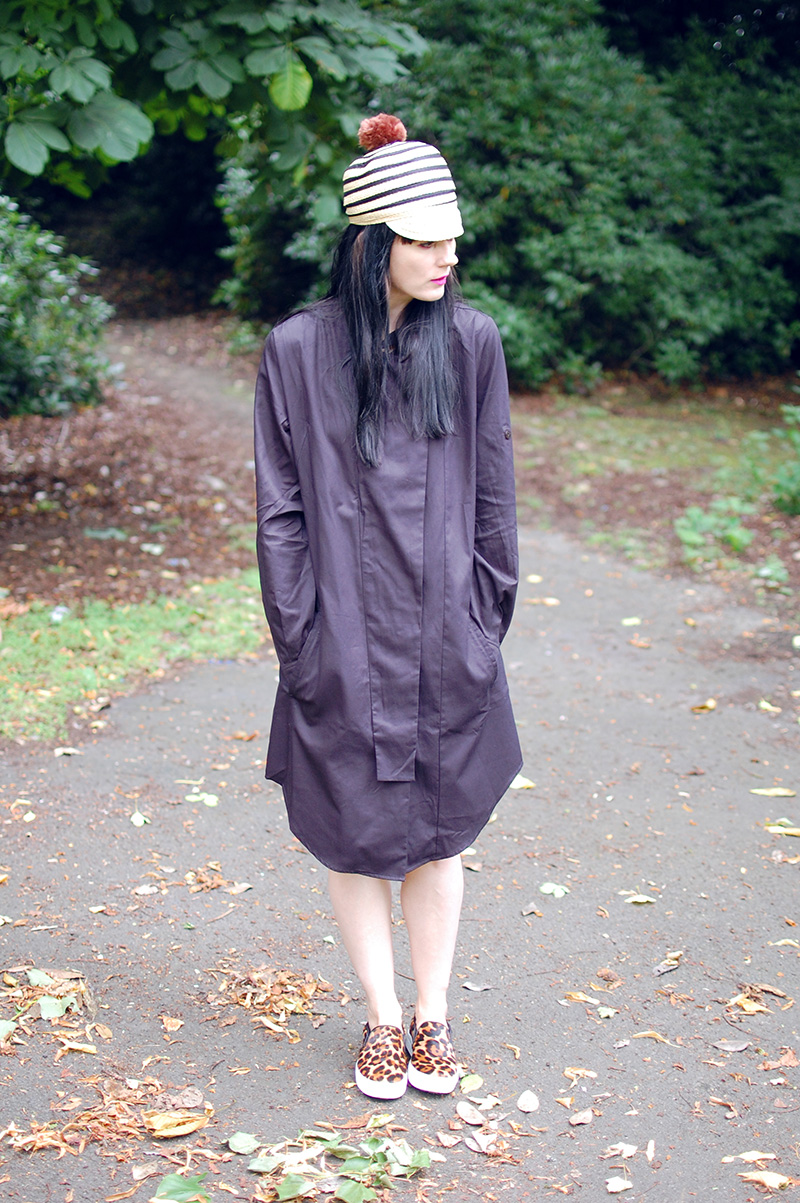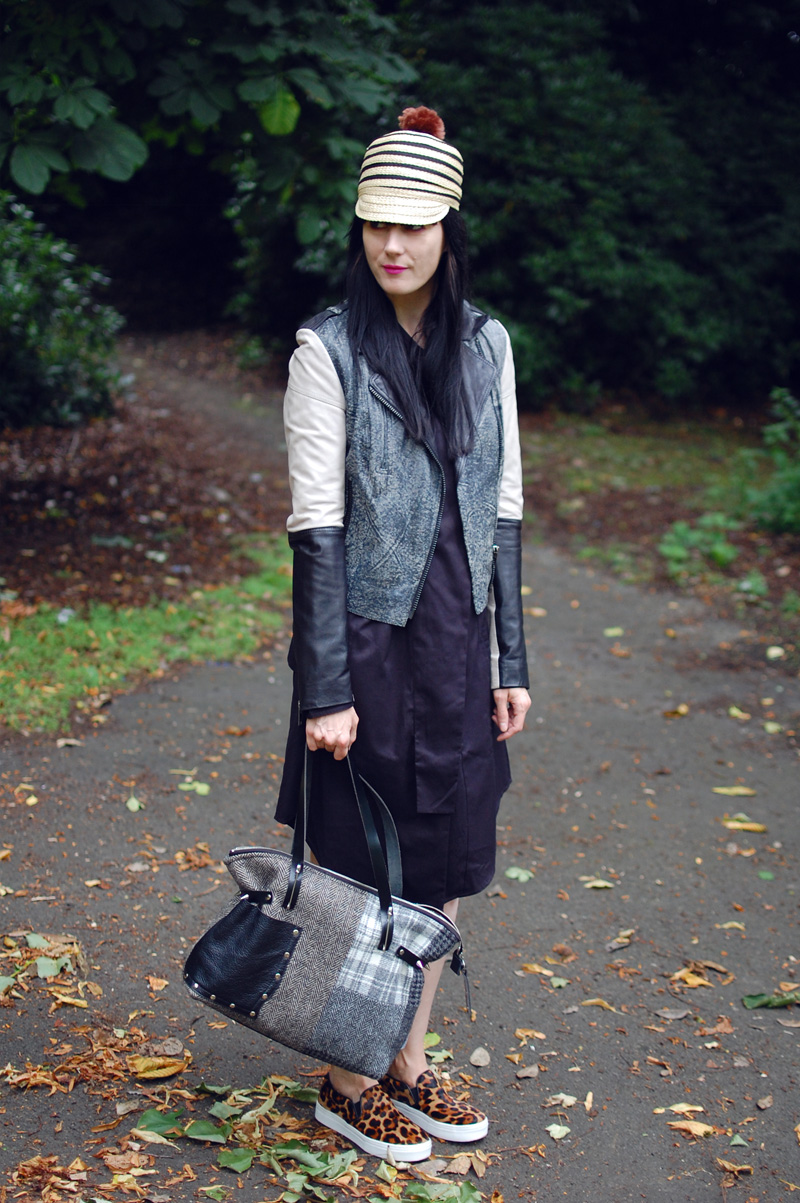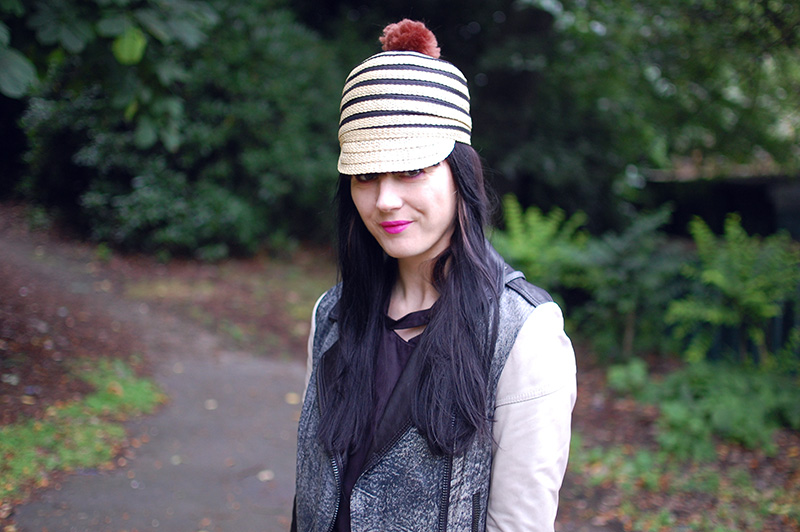 This dress is going to prove to be a valuable go-to piece in my wardrobe because it's going to look as great with trousers underneath as much as on its own.
I've kept it super simple here though, with nothing more than a hat, Gestuz leather biker jacket, Catherine Aitken bag and some very cool slip ons which I found rather by accident. They are from Aldo and look as close to the Celine ones as I've found on the high street and, oh my, so very comfortable.
Q-Michelle