Splish Splash
I recently recieved some pieces from the new 5Preview AW13 collection, one of which was this amazing splash print bomber jacket. I'm still utterly obsessed by bomber jackets and this one feeds directly into my current favourite colour palette too. A double win. Combine that with the fact it's actually really warm and it's a triple win.
I've been wearing this outfit quite a lot lately, because of the aforementioned favoured colours.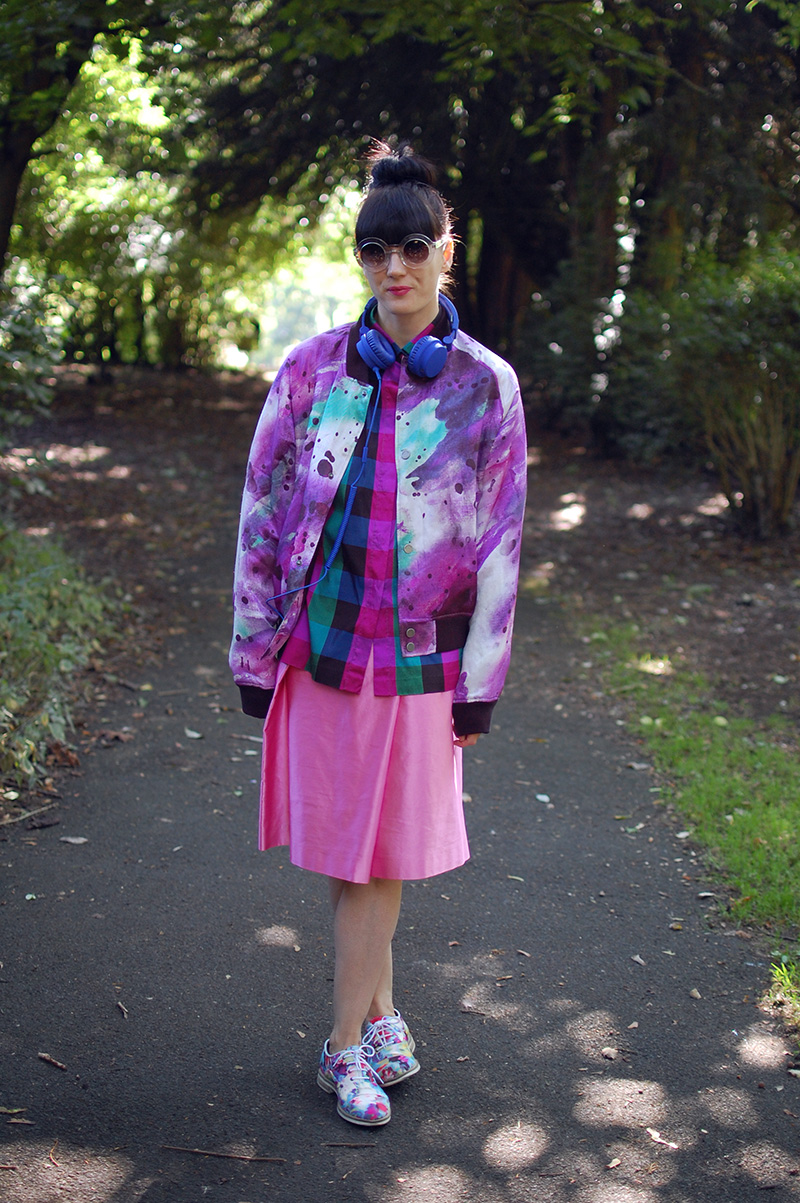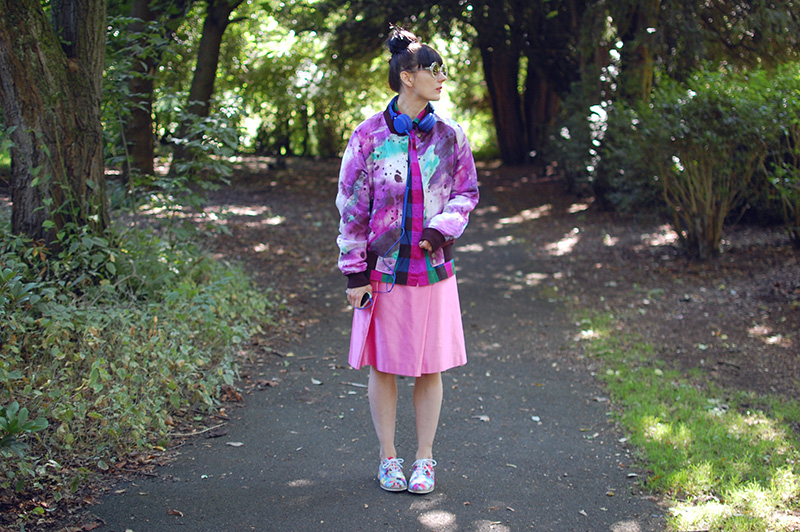 5Preview bomber; Tara Jarmon skirt; Vintage shirt; Swear shoes; Wildfox glasses
I must also mention the incredible cobalt blue Urbanears headphones I've had attached to my head pretty much constantly since the lovely Natalie from Sane sorted me out with a pair.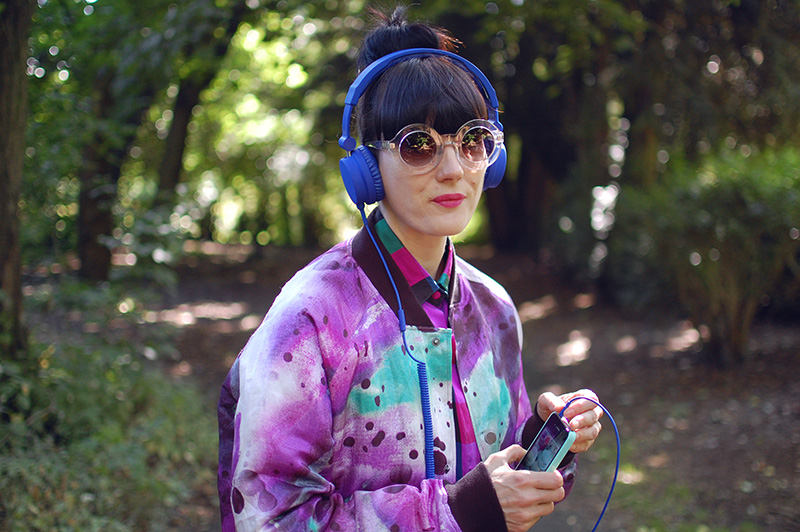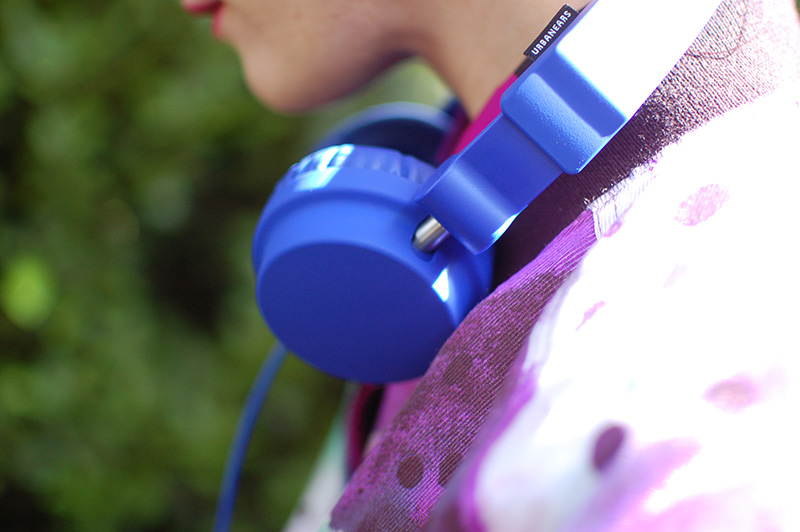 I'm a bit of headphone snob and have worn the same, now discontinued, Sony headphones for years. I only wear full cup headphones and tend to go for brands which also make DJ headphones, hence why I'm very fond of my Sony's. But it was time to try something new.
These 'Zinken' headphones are of DJ quality as well as being ideal for personal use. The genius thing about these is the jack to mini jacket lead, which is interchangeable on the headphones, so if you want to use them for DJing you plug in the mini-jack to the headphone and the jack to your mixer, but if you want them for personal use you plug in the jack to the headphone and mini jack to your ipod or phone! A small but amazing detail. The sound quality is superb too. The only issue I have found is that they have a tendency to cut out if you run, but since I only ever run for the bus, it's not a disaster for me. And the fact you can get them in such beautiful colours really is a big bonus.
Queen Michelle