Croon Feet
Last week you may recall I wrote about Bankok label Croon and their stunning pastel and glittered shoes and I also mentioned I'd bought myself a pair, well here they are in their all glory.
Lilac was far from my first choice, but when they did arrive I was really pleased by the colour, which is much softer and less blue toned than it appears on the Croon site. I'd be lying is I said I still wouldn't prefer them in the mint or peach, but these are wonderful none the less.
I'm slowly gathering up a decent collection of flat shoes now and haven't bought high heels in a very long time. I know, right?! But when flats come in such amazing shapes, prints and colours I'm not complaining. I miss the leg lengthening qualities of a good pair of heels of course, and I've had to come to terms with my thighs, but when I look down at glittery feet I soon forget.
These shoes go with a pleasing amount of my wardrobe, even though I own very little by way of lilac garments. But I have plenty of pastels and delicate shades to pair with them and dressing like sorbet is never is a bad thing.
Let's be honest though, no-one really cares about my outfit, it's all about the glitter feet. And if the volume of 'likes' my photo of these on Instragam got, lots of girls love a bit of glitter too!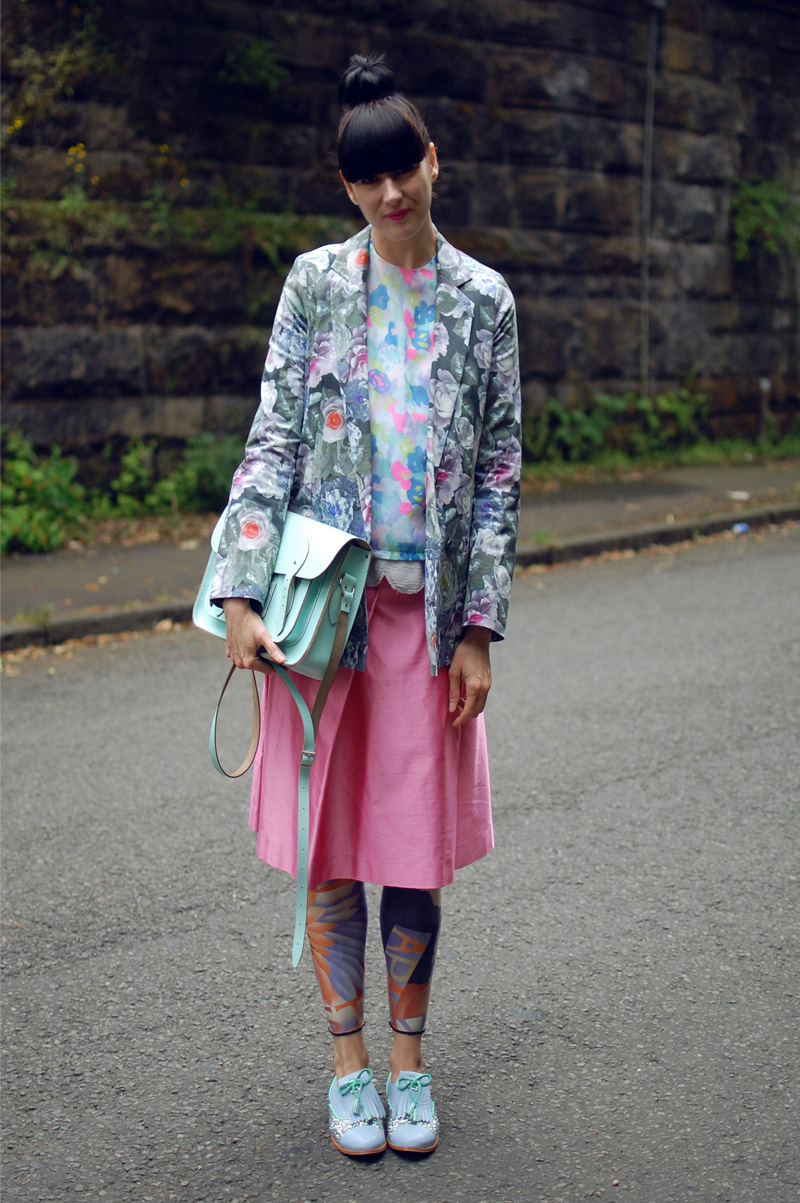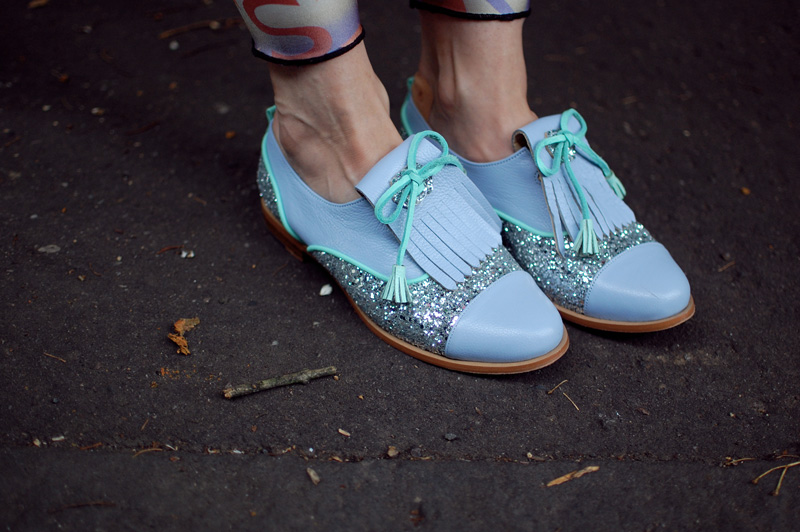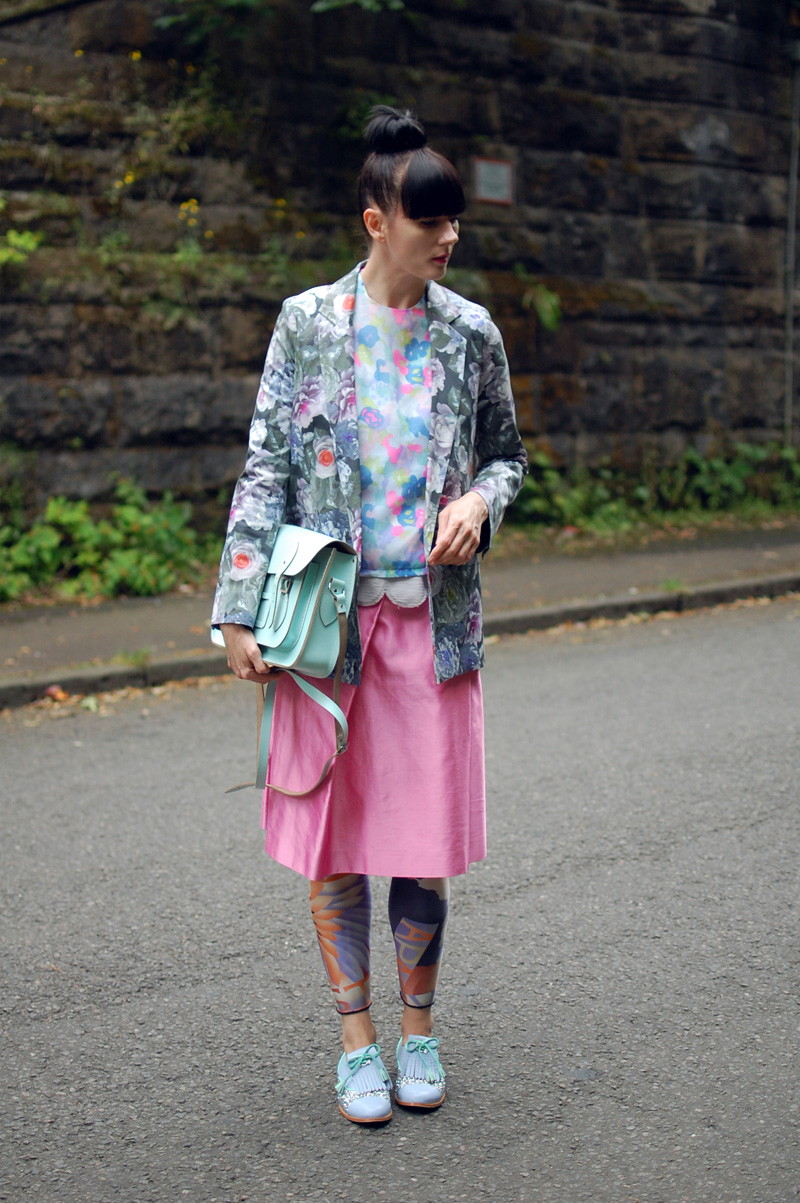 Tara Jarmon skirt; Vintage top; United bamboo top; Topshop blazer; Vintage leggings; Cambridge Satchel Co. bag
Q-Michelle