Short + Curly
So, summer. That happened this year, eh? We've never had it so hot in Glasgow. Whilst I do love the sunshine, I'm sick of being too hot. I'm ready for sunny autumn days. 
I was going to say a recent autumn purchase was somewhat premature, but as I type this I'm looking out at rotten weather, so not so premature after all. That said, this particular purchase probably wouldn't cope very well in the rain. Infact, I can image they'd end up down at my ankles in no time, soggy with rain. The item in question is a pair of gorgeous curly wool shorts by Boboutic, from the ever amazing LN-CC.
Boboutic is a knitwear collaboration between architect/photographer Cristina Zamagni and knitwear designer Michel Bergamo. They came together in 2000, to launch this directional label.
When I saw the shorts I had to have them. They appeal to my textural and warmth requirements, ever present in autumn and winter.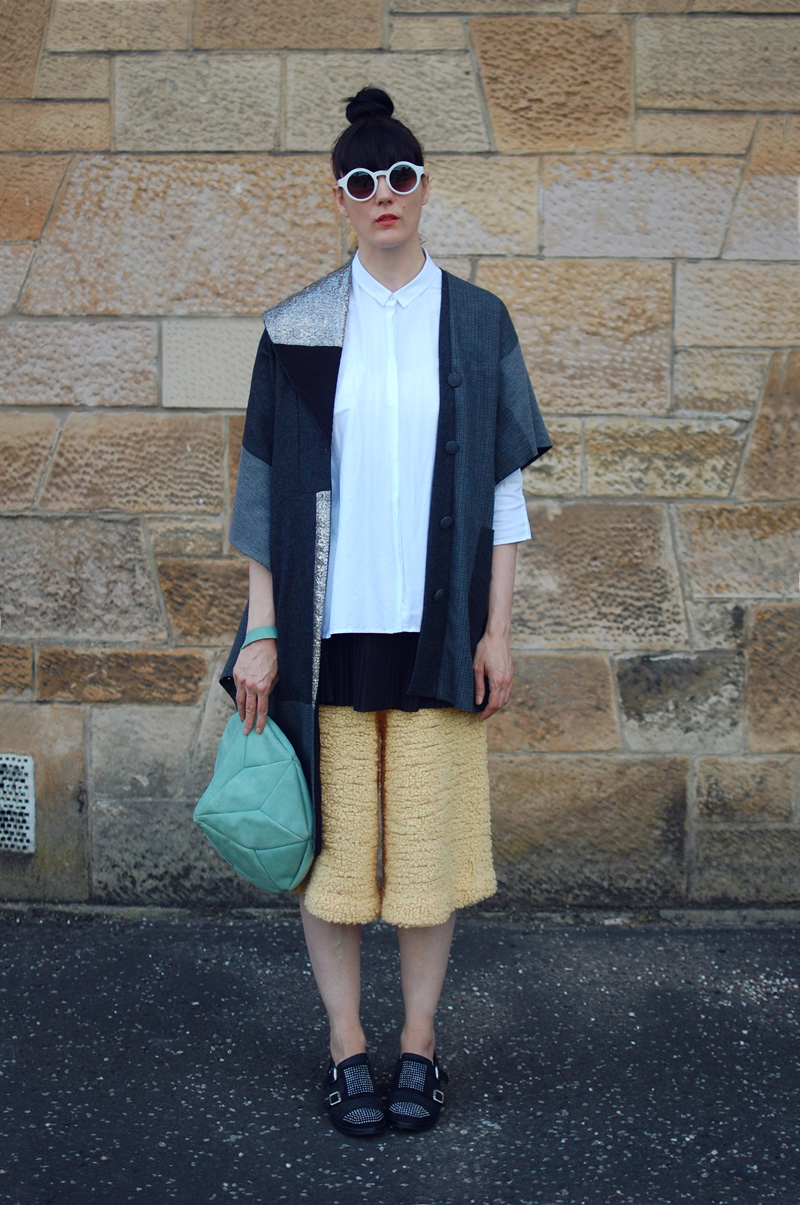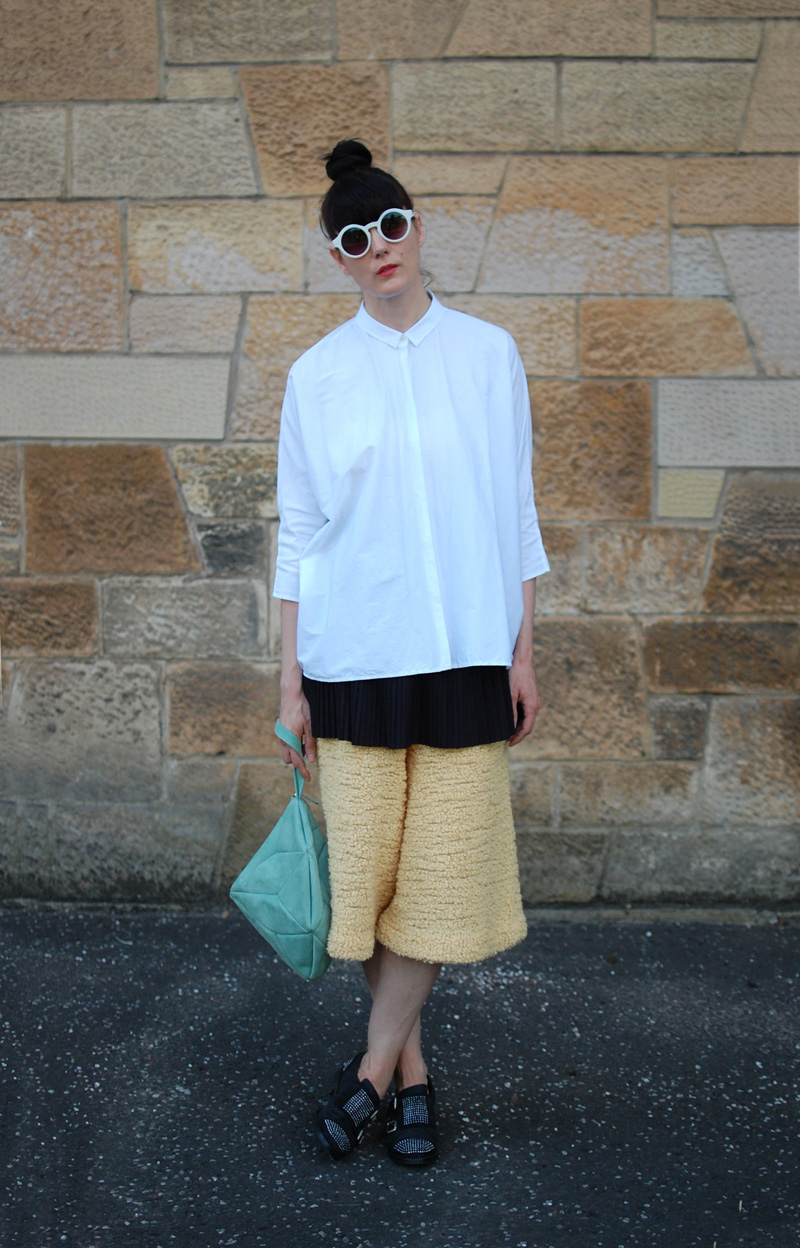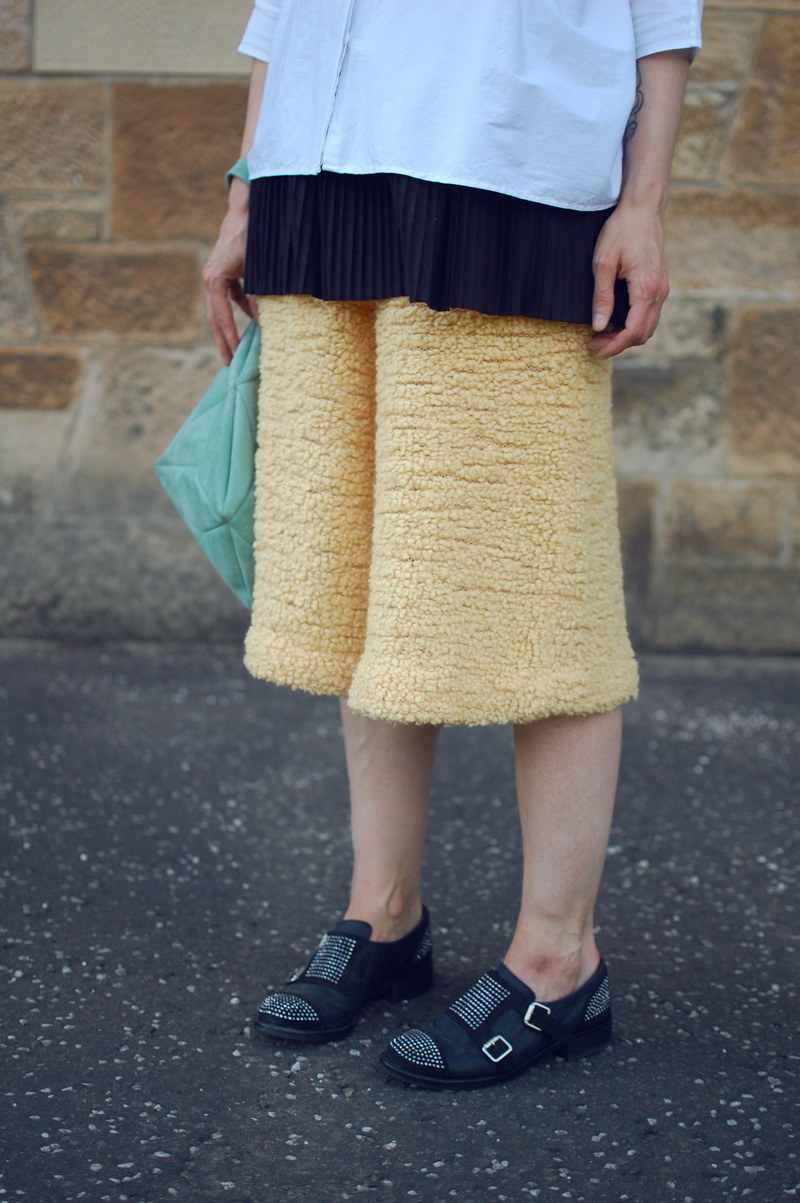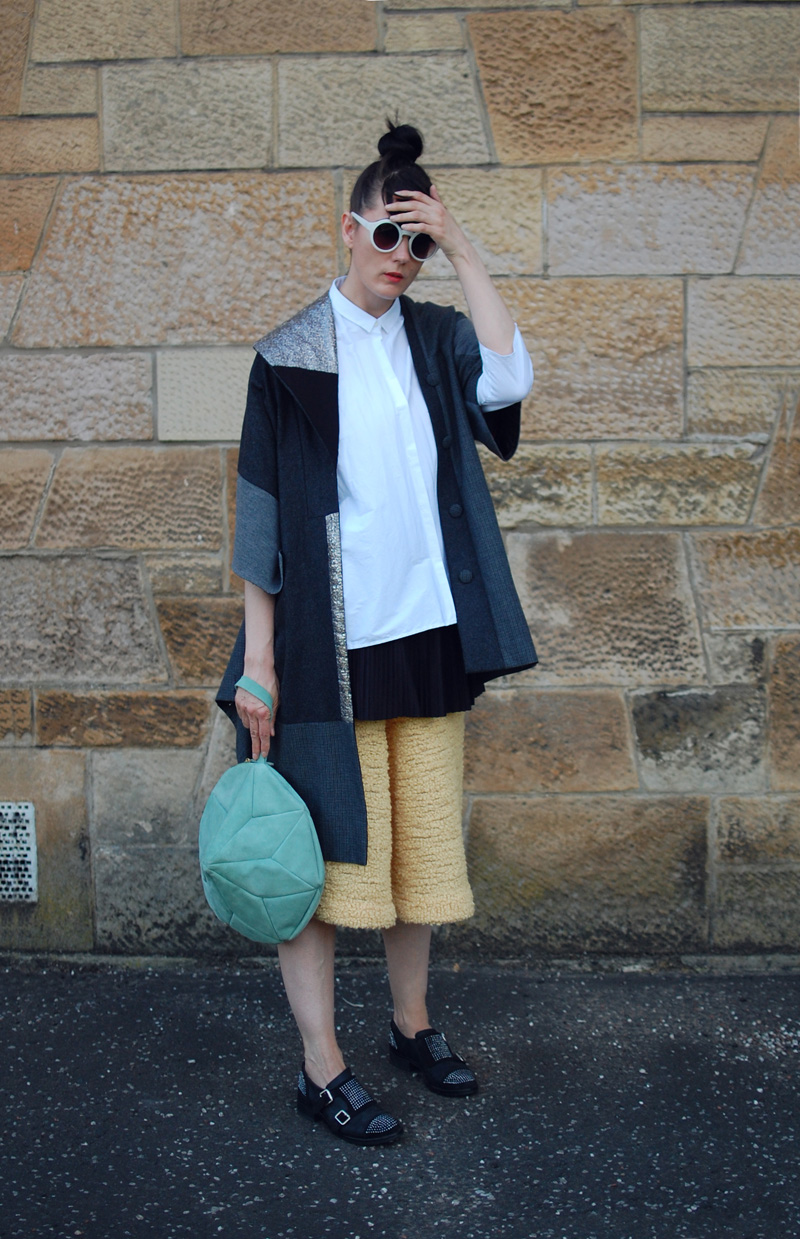 Antonio Marras jacket; COS shirt; random pleated skirt; Miista shoes; Larissa Handjio bag; Monki sunglasses
The day I wore them here, it was quite warm and they were surprisingly airy so definitely a purchase for many seasons. I can't wait to layer them up with cozy tights though. I'll just stay away from the rain.
Queen Michelle