Colour Trip
Hi Kingdom, I'm back! Did ya miss me?
It would appear it's my subconscious mission to piss off all the inbred, mouth-breathers of Glasgow with my outfits, which I apparently do with alarming regularity.
I rarely venture into the city centre unless I absolutely have to, as ever single time I do I elicit stares of contempt and confusion in equal measure.
Ah yes, Glasgow is such a tolerant, friendly city, or so I'm told. 
My latest affront to the swarming masses is this colourful combination, a version of which I wore on Saturday, much to their collective chagrin. I personally love the cheering jewel coloured confection, but it seems the Primark adorned hordes do not.
I shall simply need to live for the days when I can visit London and truly wear whatever I want. In the meantime, I shall share my outfit with you guys, comfortable in the knowledge that even though many of you won't like it, at least you won't pass judgement on me for wearing it. Go Kingdom!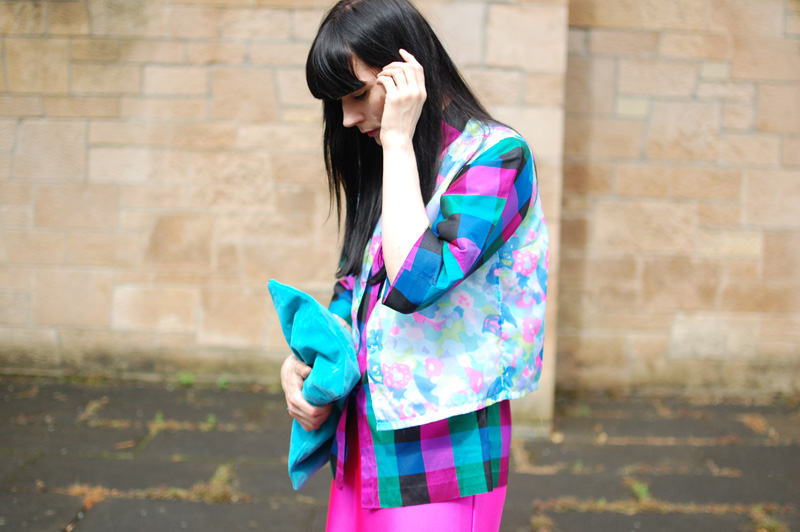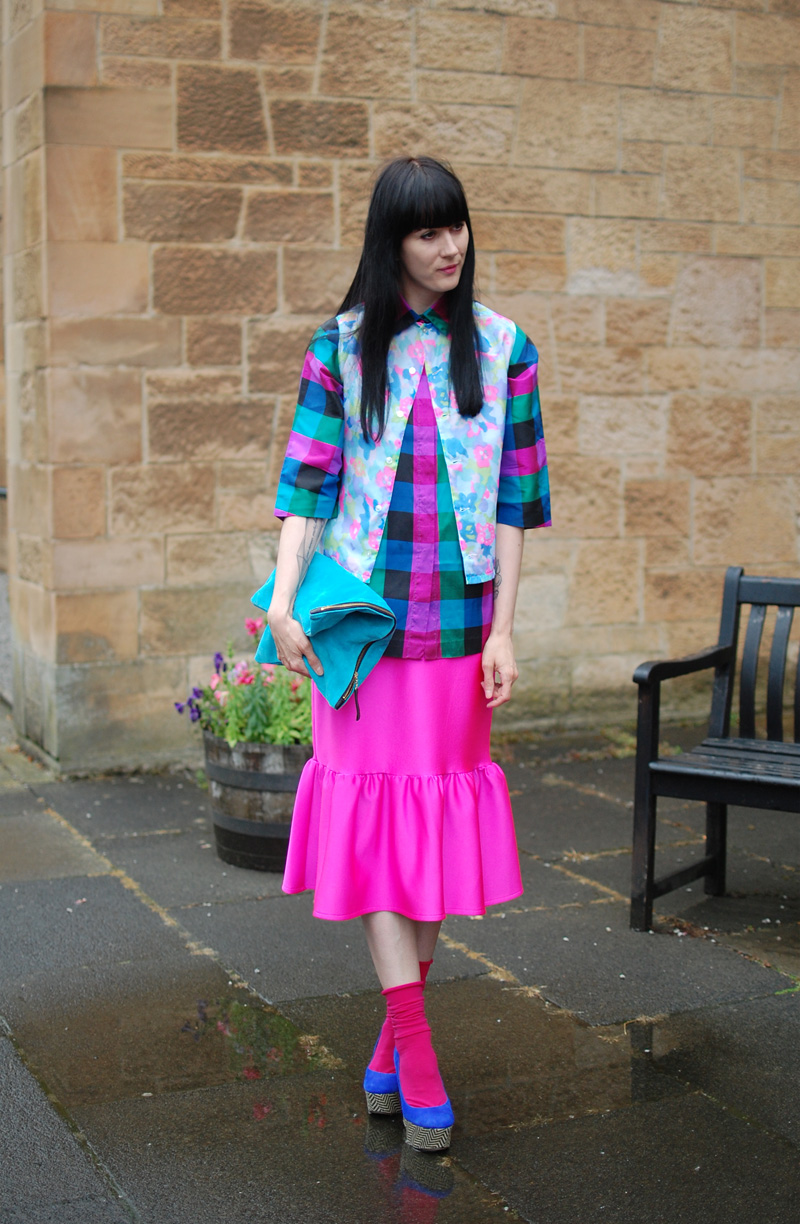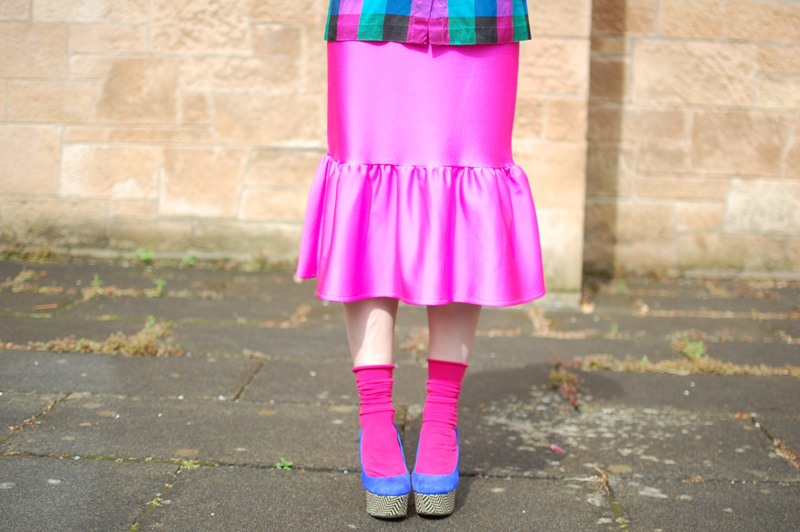 Vintage silk shirt; vintage top; ASOS skirt; Topshop shoes; Marketa clutch
My vintage tops only cost me £5 each, which is the kind of money I feel is fair for vintage because, after all, it is just second hand clothes. I also got a fab tweed skirt in similar colours, but it was just too hot to wear it. Next time though.
Queen Michelle