Hot Hot Heat
The heat, oh my god the heat! We've not experienced such warm weather here in Glasgow for many years and I have no clue how to dress for it. I've had my legs out more in the last week than I have in the last 30 years! We just don't get prolonged hot days in Glasgow normally, so my wardrobe simply deosn't have anthing suitable. It's pointless buying clothes for that kind of weather here as usually they see the light of day.
What I usually end up wearing is a mish mash of entirely random things, thrown together simply to stop me collapsing into a sweaty puddle.
Mercifully, on Sunday, there was tiny little bit of respite with a slightly less warm, gentle wind allowing me to wear another of my summer sale scoops - a Nasty Gal Collection bomber jacket I'd been longing for since I first saw it. It was £100, which I couldn't t justify for something from Nasty Gal, but I managed to get it for a mere £36. Bargain.
It's perfecly pastely.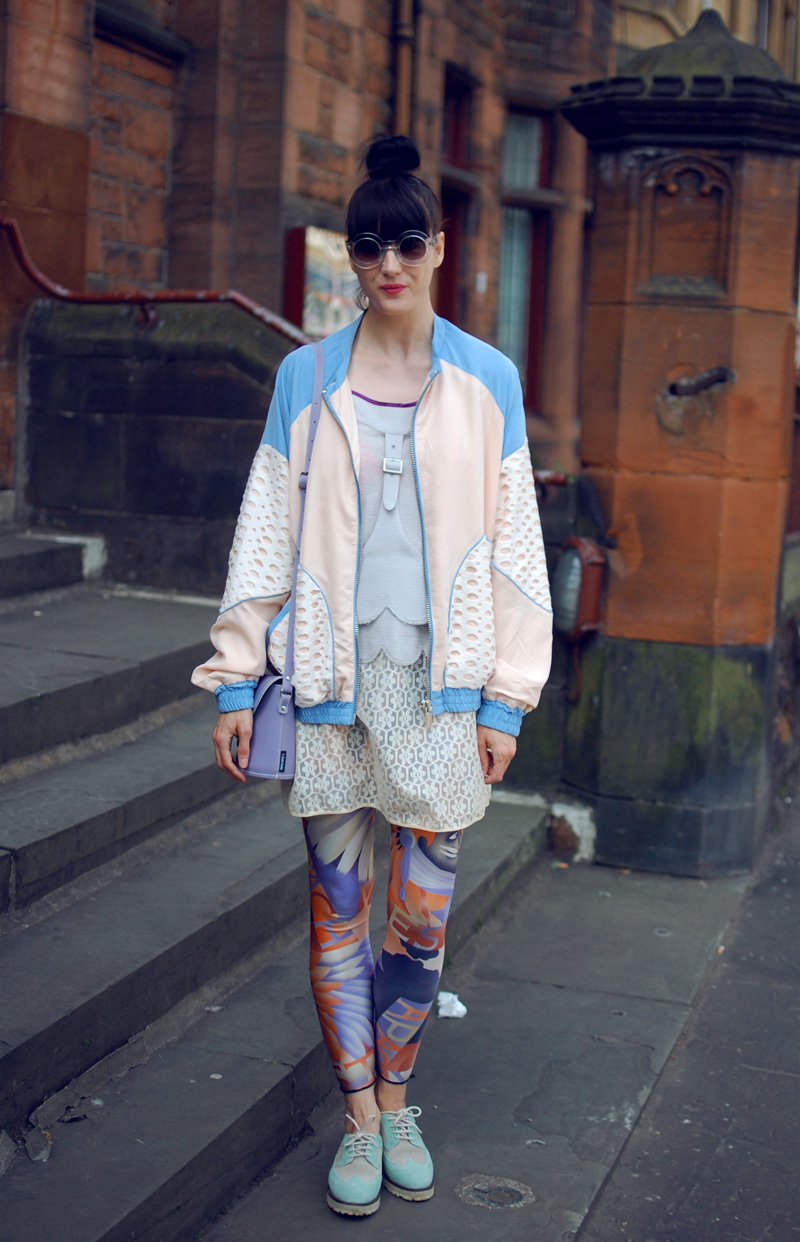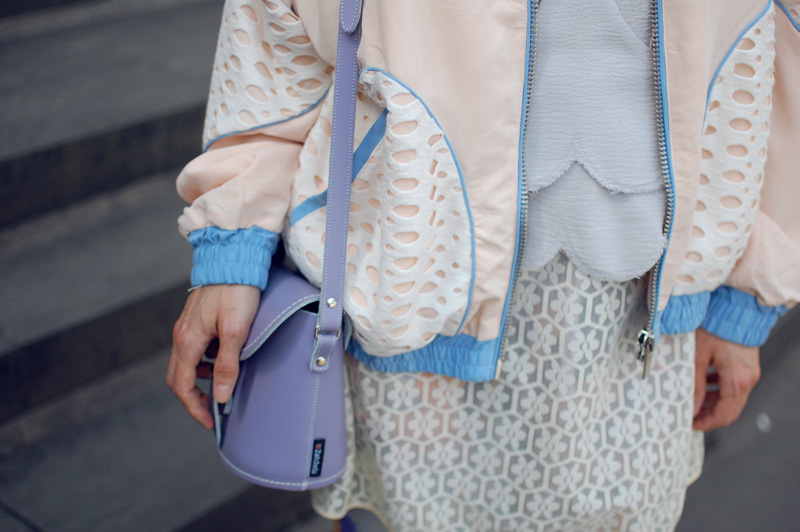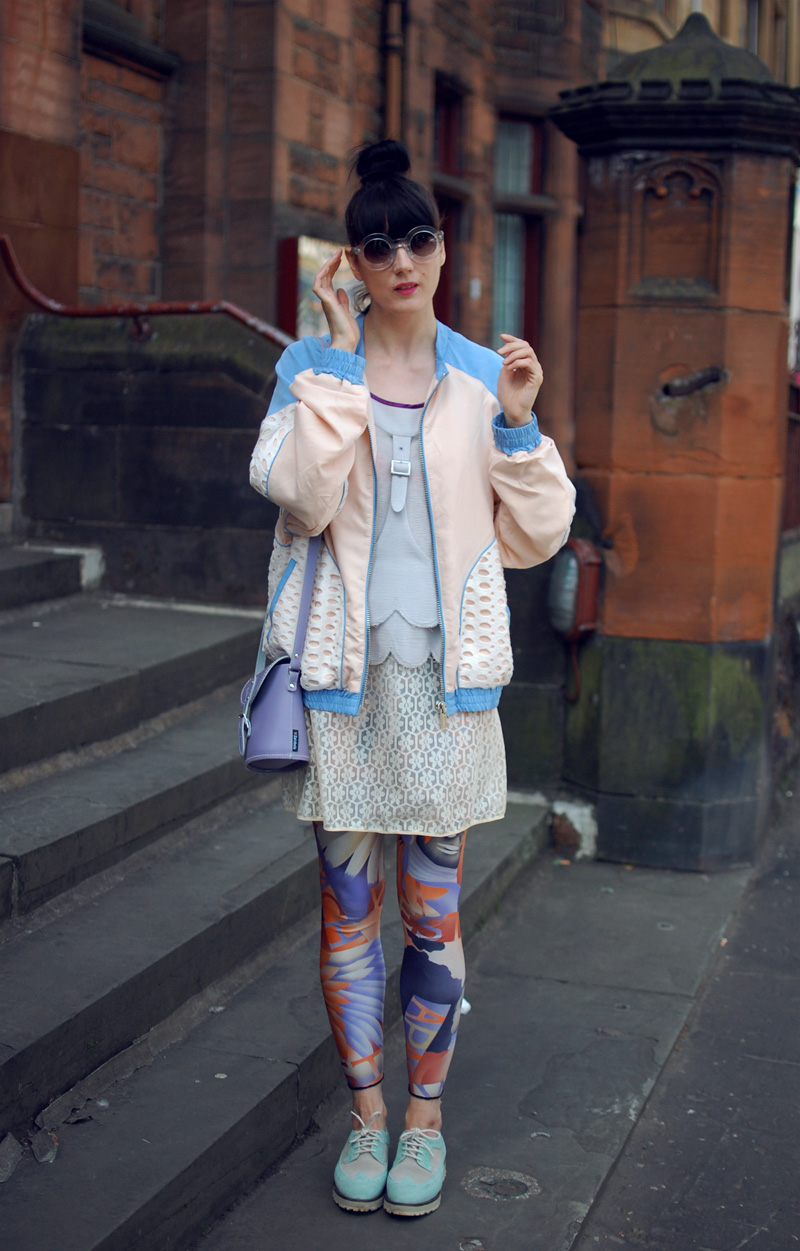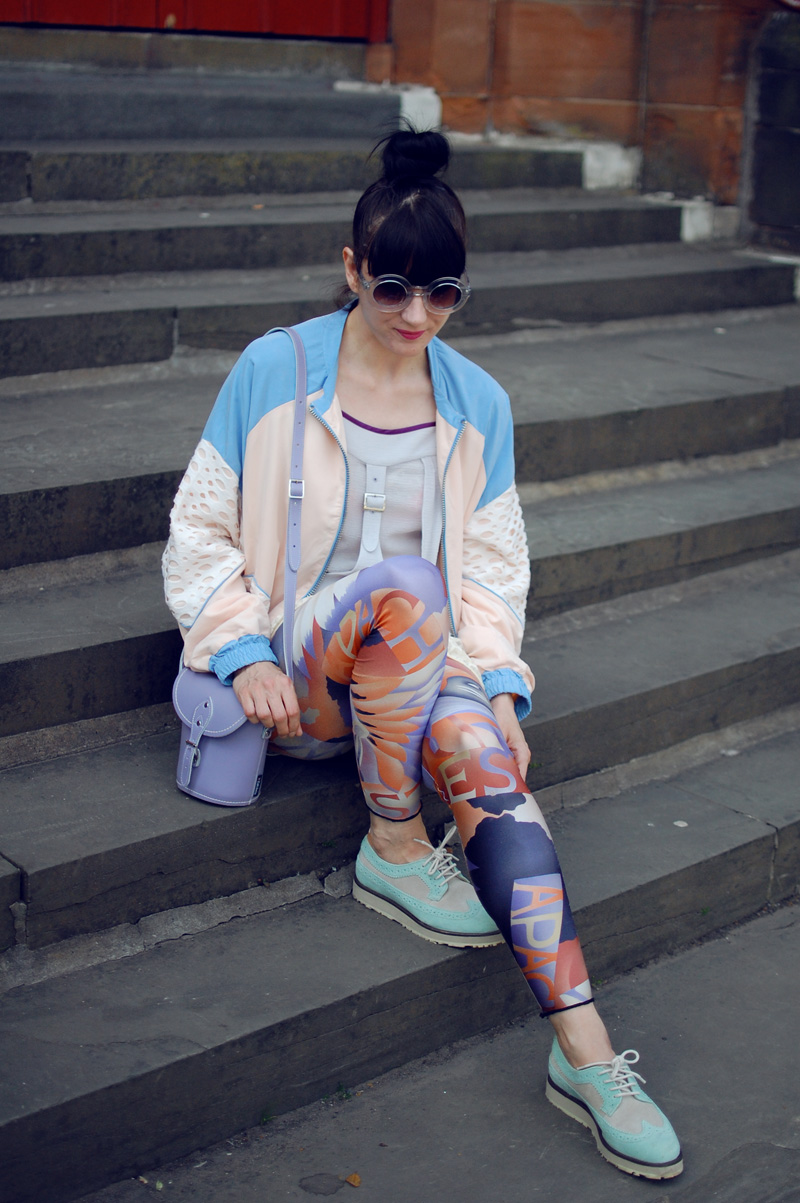 Vintage slip; vintage leggings; United Bamboo top; Zatchels barrel bag; Hush Puppies shoes; Wildfox sunglasses
The jacket itself is actually fantastically well made, I was really impressed when it arrived. I've also forgotten how hot it is when my hair is long. I now spend pretty much 100% of the time with my hair in a bun, this rendering the growing out process entirely pointless.
Queen Michelle