From Chaos To Queen
I wrote last week about Scottish designer Catherine Aitken and her beautiful punk inspired bag collection. I currently have in my possession The Patti, with it's gorgeous muted hues and I plan on wearing it with, oh you know, pretty much everything.
The craftsmanship is pretty damn impressive and it really does have a subtle punk aura about it with the kilt pins, studs and patchwork of tweed. The pensioner in me loves that inside there is a little lavender bag, to protect it from the pesky moths.
Tweed is a remarkably versatile material - it just seems to work with most things. When I was deciding what to wear with the bag, I was surprised that I actually own quite a lot of tweed. I hadn't realised it before. In this instance, I am wearing it with my very old Diesel jacket; ASOS bubble skirt and silver top; Alice McCall trousers; Miista shoes; Wildfox sunglasses.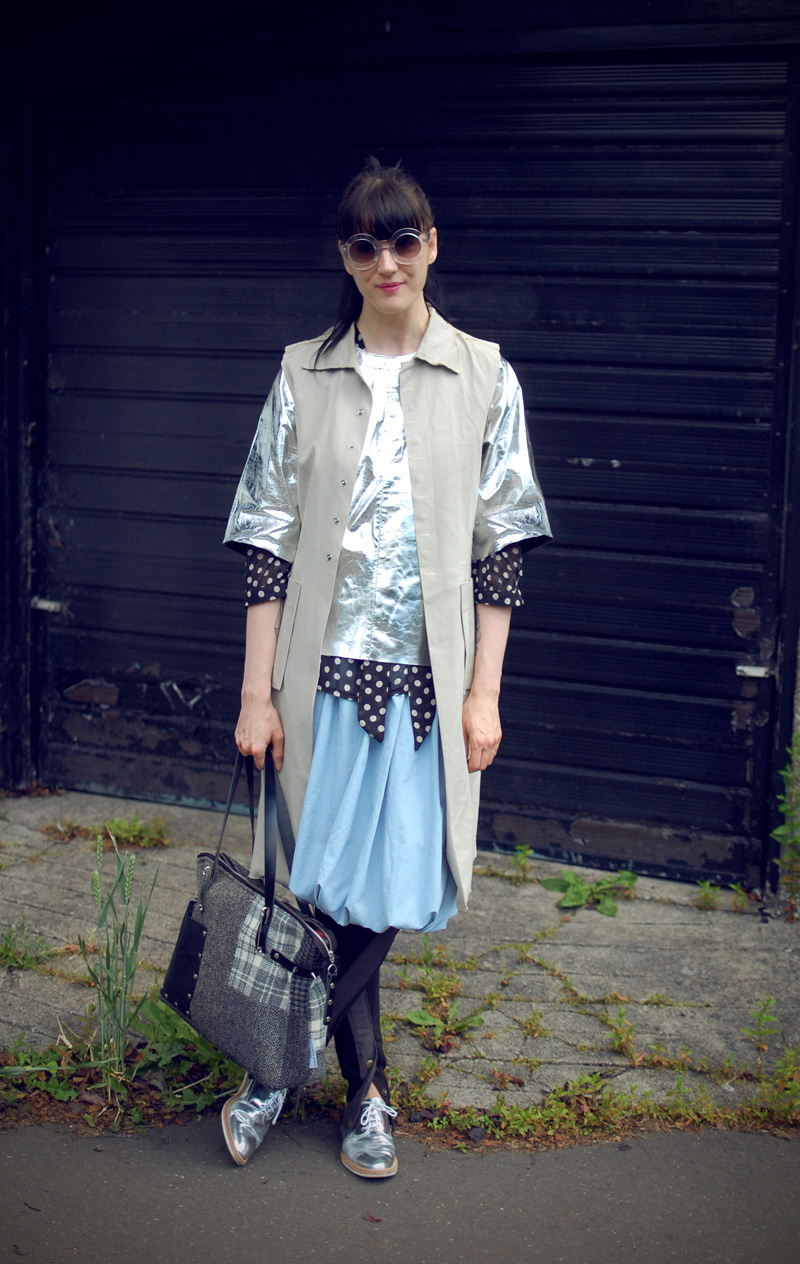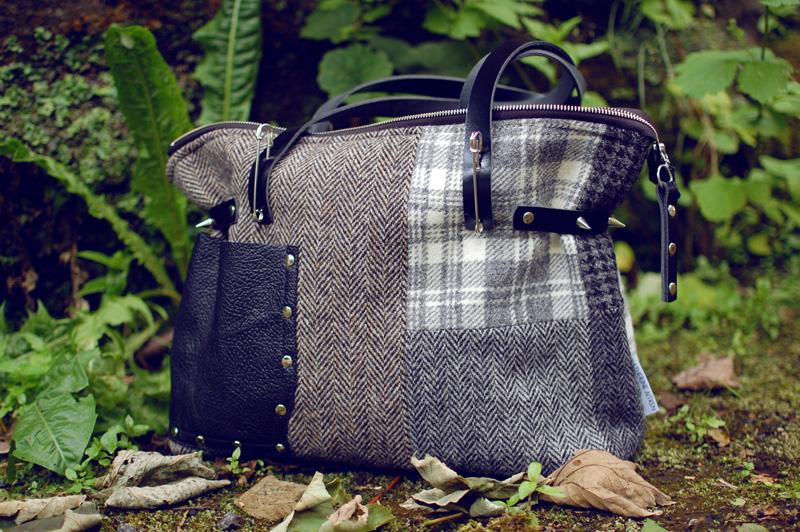 The bag itself is a perfect size and it's the first bag to actually tempt me away from carrying my beloved Cambridge Satchel Company bags - which is a miracle! 
Also, meet my new amazing Wildfox sunglasses. Prepare to see these in every post, in which I wear sunglasses, from now until eternity. I have wanted these forever and finally got my dear friend Suzanne to pick them up for me in the US. These are pretty much the perfect pair of sunglasses for me as the clear frame ensures they go with everything.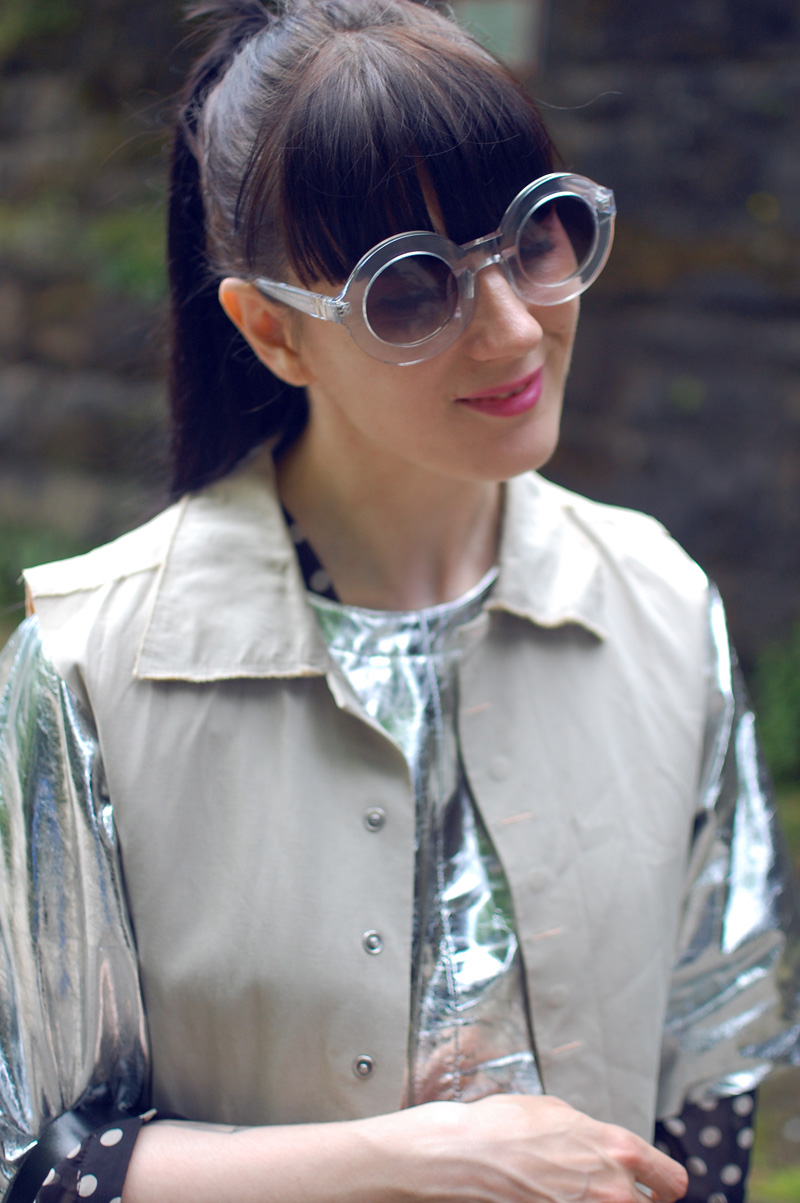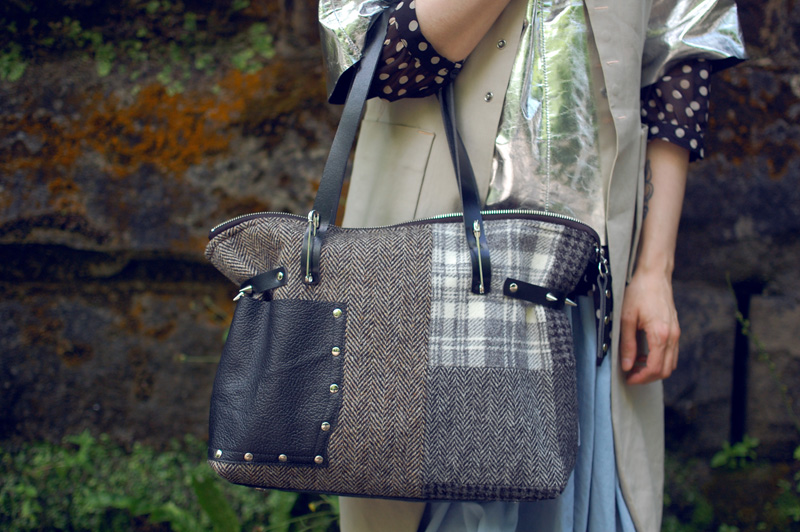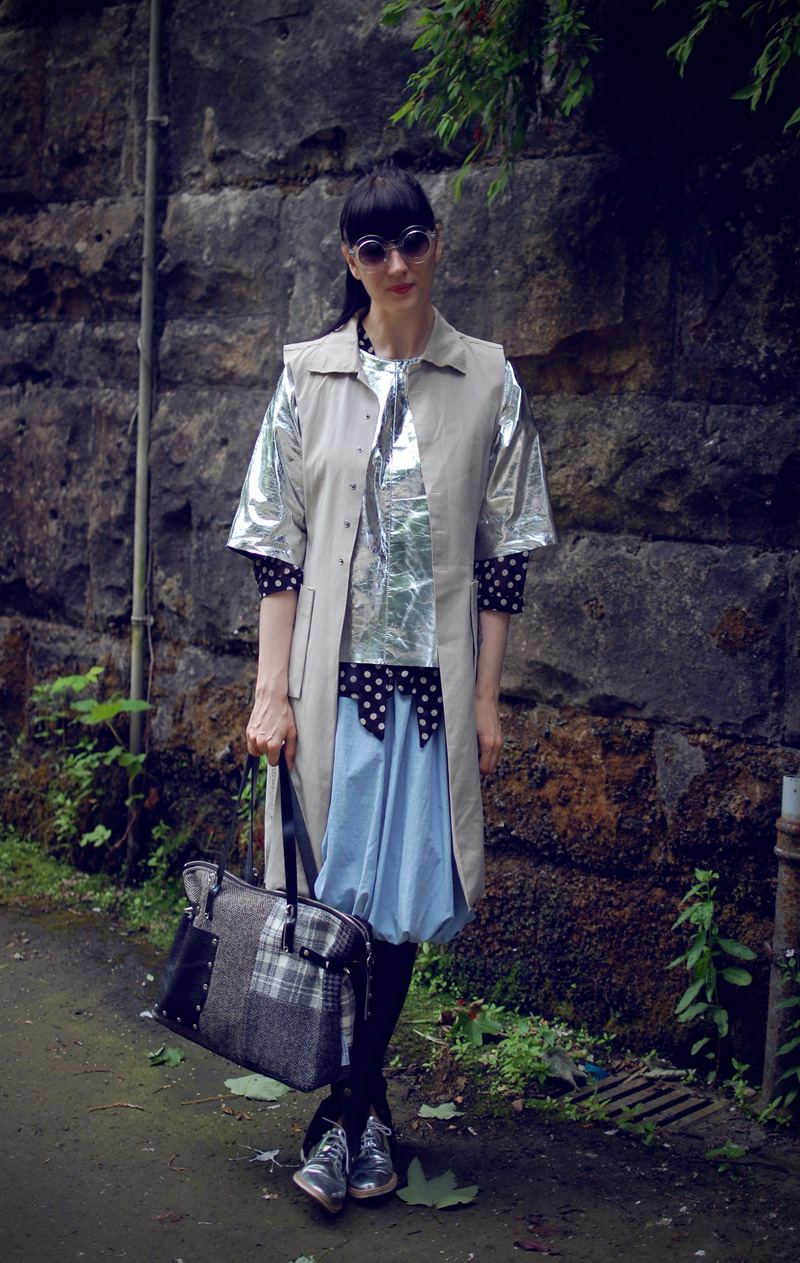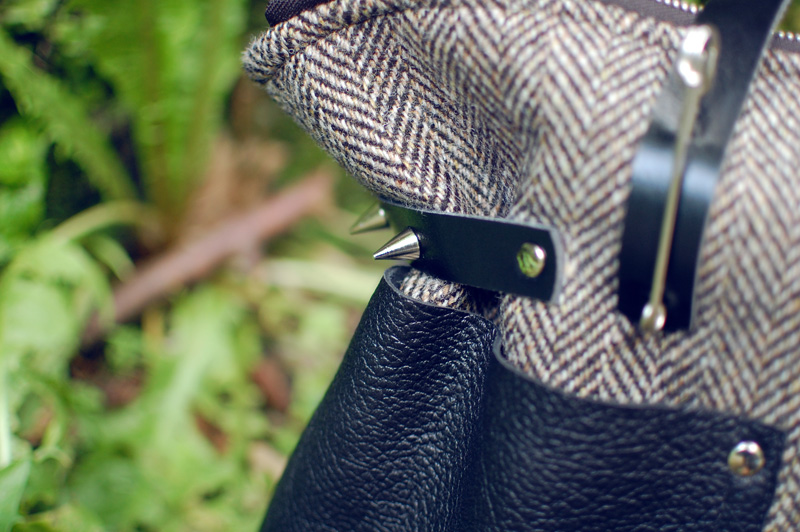 On the downside, the subhumans neds of Glasgow are not so positive about them. Infact, when I was wearing them I got so many aggressive stares I felt like the only human in a gorilla enclosure, which is actually pretty accurate considering how far down the evolutionary scale they are. It's also a dangerous situation because when they stare at me I refuse to back down. They want you to look away to show you are scared, but I don't play that way and so stare right back at them. That's not going to end well.
In other news, hello again blunt fringe, my old friend. I have gone through the past few months trying to grow out my fringe but finally came to the sensible conclusion that my forehead all up on show just doesn't suit me. I've had my blunt fringe since I was 5 years old, so if it ain't broke....
Queen Michelle