Super Score
Year in, year out I am always too late to partake in the sales. I have no clue how they manage to bypass me so easily. However, this payday I was actually on it and managed to snaffle myself a few cute things at discounted prices. 
I rarely go into town these days, but at the weekend I treated myself to an early morning trip and came home with a couple of nice things from Zara and COS, all half price. Earlier, online, I'd also scooped myself a jacket I'd been wanting from Nasty Gal Collection for months, cut down from £95 to £35. Major score!
Whilst I'm in the grip of a white fixation, I am still able to be lured to the colourful side, and this Zara skirt was instrumental in injecting a new burst of colour into my closet.
As the clouds traversed the sky on Sunday, bringing with them bursts of rain, I felt a colourful outfit was required to run errands. Overdressed for the C0-op? Perhaps, but sometimes you need a little silliness in your life. Am I right?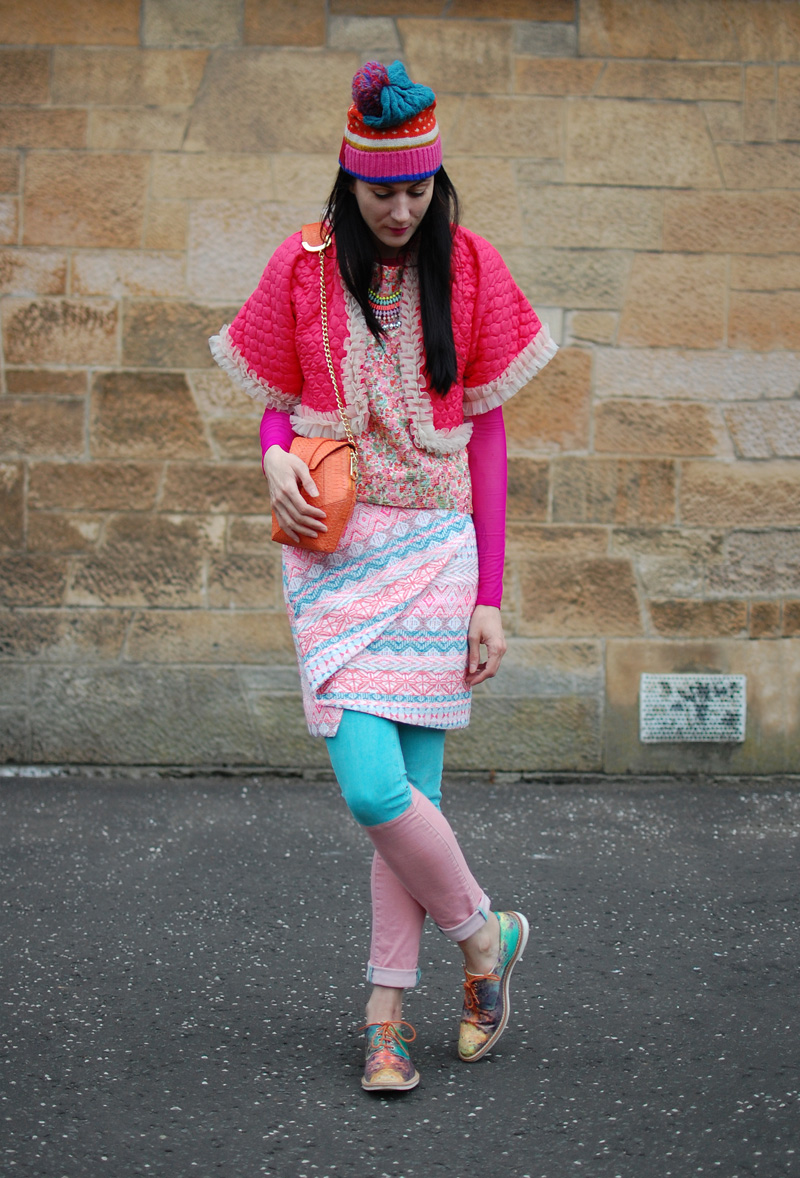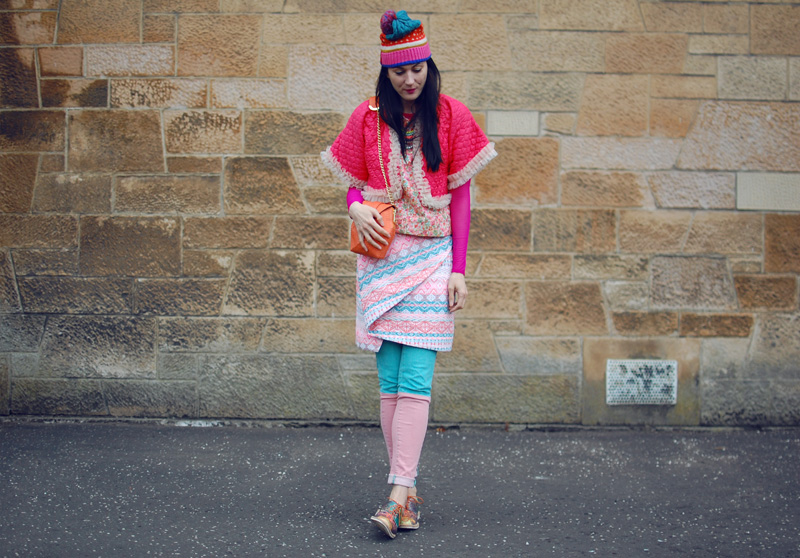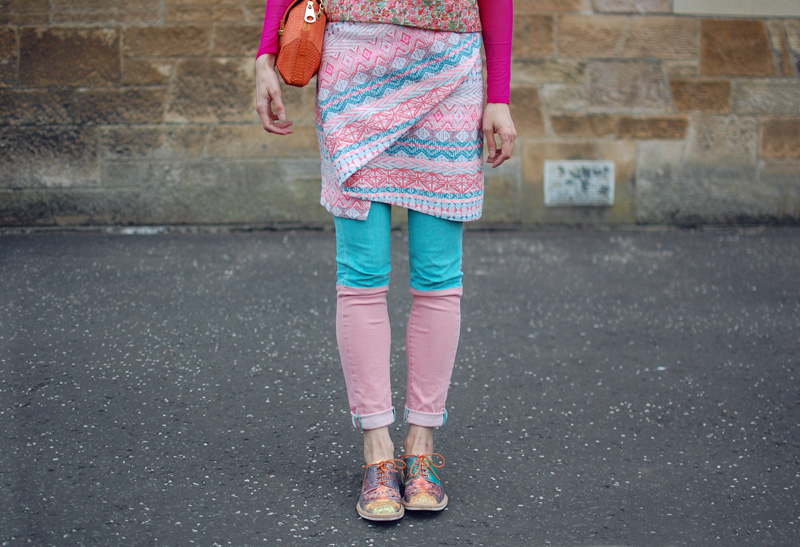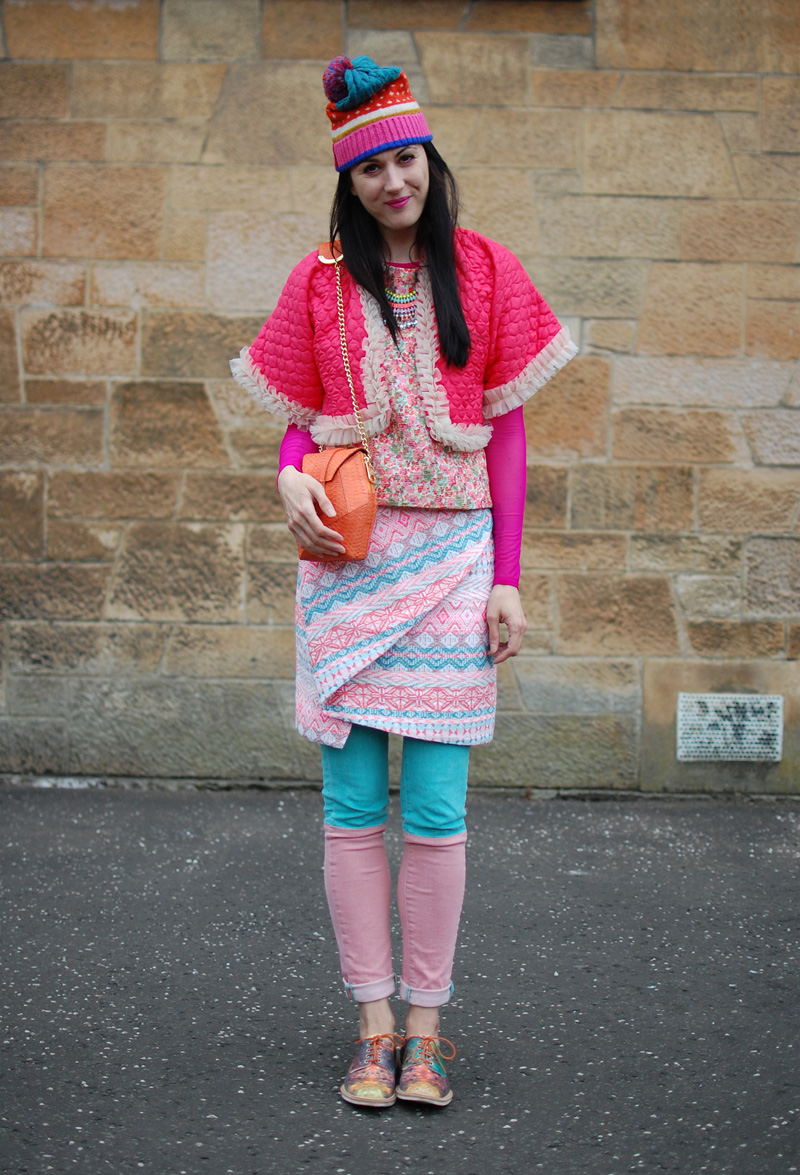 Topshop top // Zara skirt // MIH jeans // AA dress (worn as top) // Miista shoes // Angel Jackson bag // Vintage bed jacket // ASOS hat
Queen Michelle