The Grey
Erin Alexandra Klym is a designer whom I've written about on here several times over the years, and she recently sent me some samples from a new collection she's working on.
As a designer, Erin is very much inspired by sports/athletic wear, evident in her small, textural details and her use of fabrics, such as sweatshirt material. However, the silhouettes and overall style of her work remains firmly on the other side of sporty - you'll see no baggy shorts or go-faster stripes here but instead simple, understated and elegant forms in a pleasingly muted palette of creams, whites and the palest greys.
The dress I'm wearing here is made of sweatshirt fabric but turned outside in, so the more textured side is on show. She incorporates lattuce patterned fabric on the sleeves overlaid with a white sheer fabric. I'm actually wearing the dress back to front as I loved the grid pattern across the torso and felt it would go to waste on the reverse.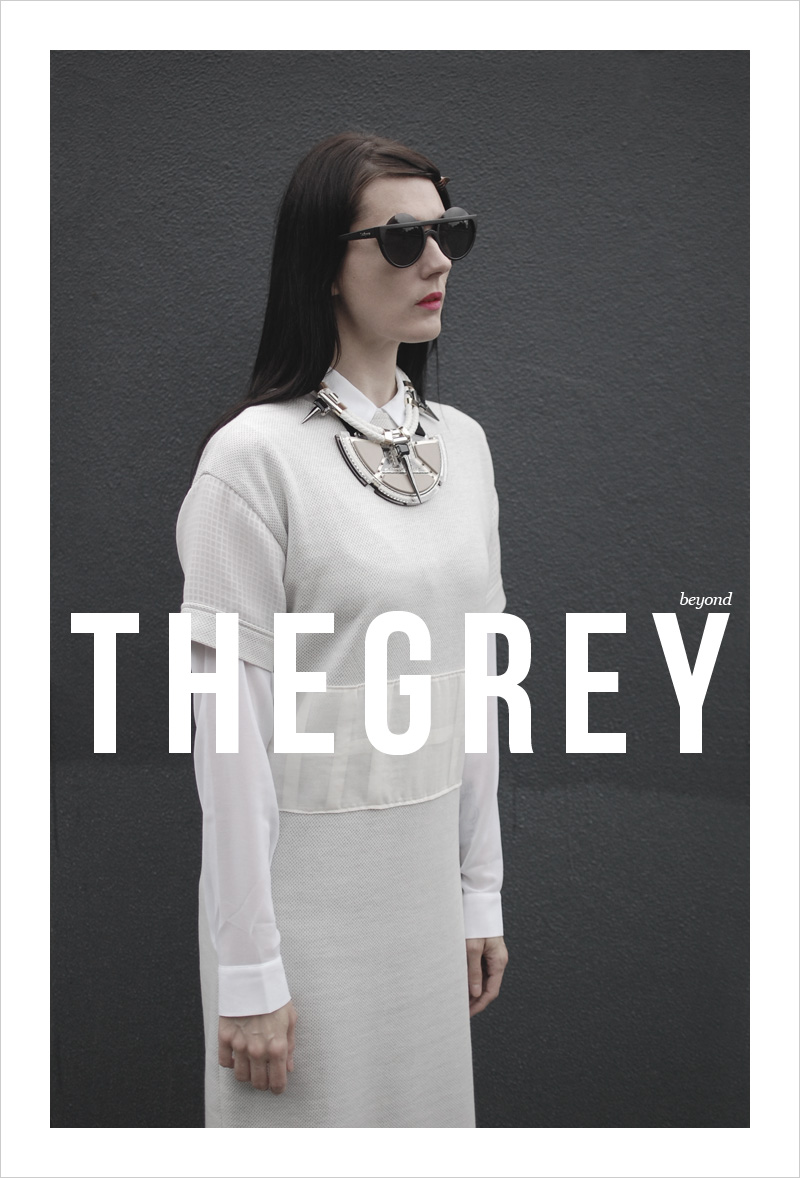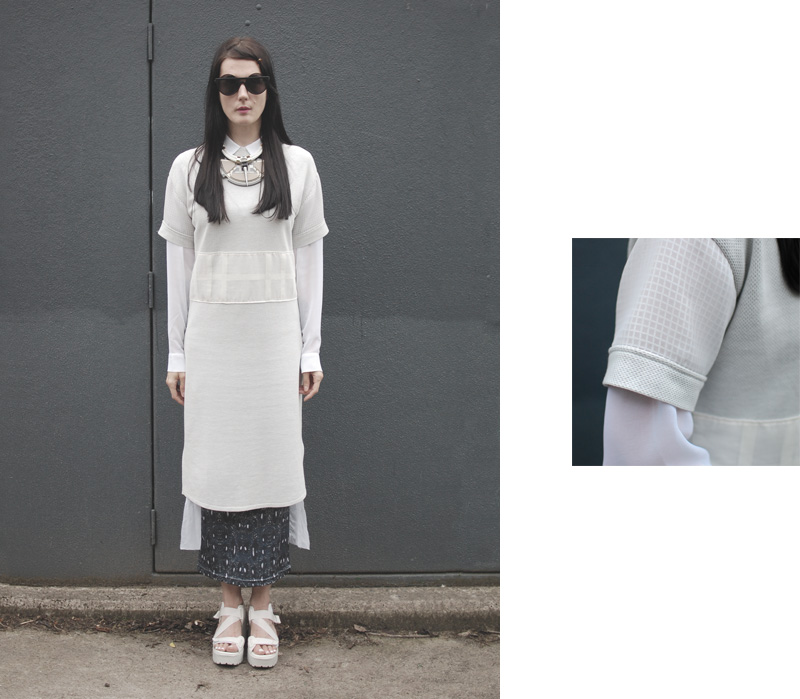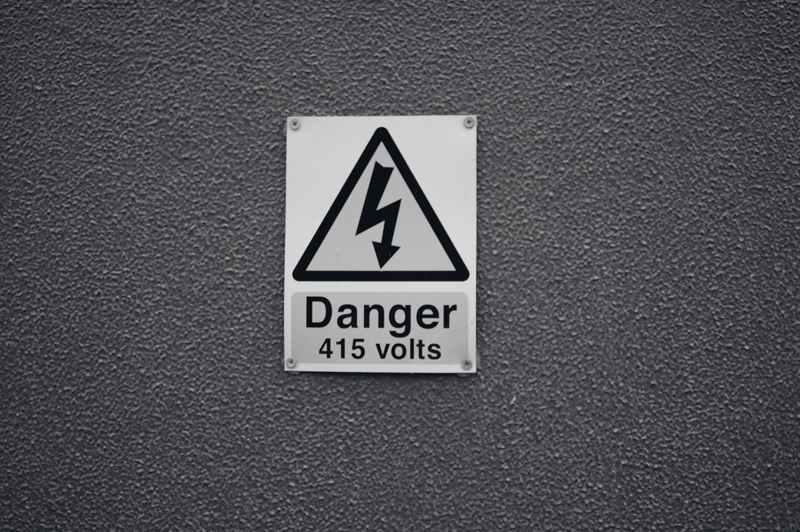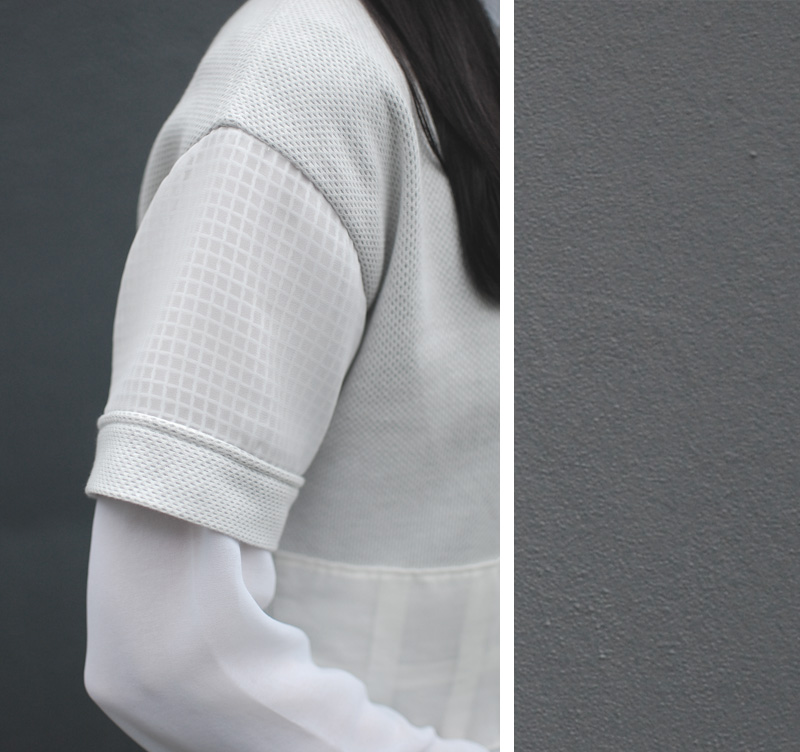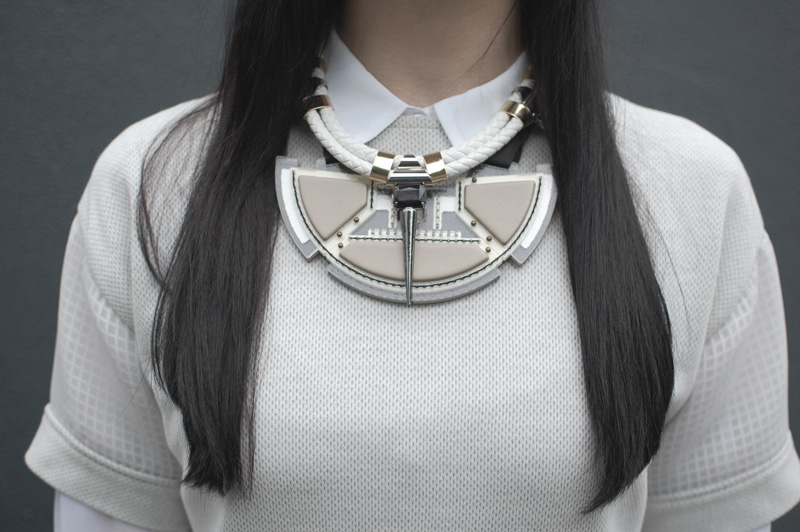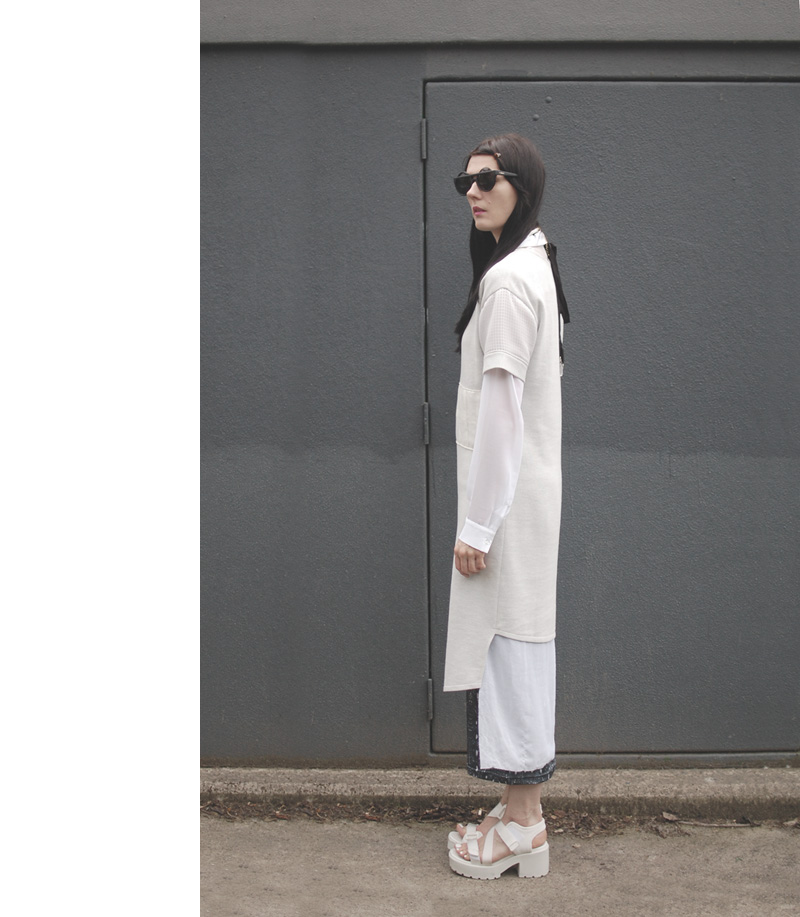 Erin Alexandra Klym dress // Bitching & Junkfood dress (worn underneath) // Monki shirt // House of Holland for Le Specs sunglasses // Vagabond shoes // Vice & Vanity neckpiece // Gifted necklace
Queen Michelle