The Wisdom Paradox
I mentioned in a post last week that, thanks to the delicious work of Simone Rocha, I have rediscovered the joy of broderie anglaise. My Fashion Inspiration Pinterest board is positively filled with it. Add to that my current white obsession and you have the ideal recipe for summer dressing.
I first became smitten with broderie anglaise when I went through my short-lived hippy phase when I was 18 that involved going to Glastonbury every year, smattering my hair with braids and flowers and wearing feathers and hand-made beads and broderie anglaise featured very heavily in terms of my style, not surprisingly. I look back very fondly as this phase, as it was probably the last genuinely carefree moment of my life, before my father passed away and my mother became consumed by depression.
I suppose, in some ways, the white of the broderie anglaise was an unintentional metaphor for my innocence regarding what lay ahead for me.
Now, of course, I am most definitely far from carefree, but perhaps that's why my broderie anglaise approach this time round is slightly less whimsical. No more feathers, no more beads but in it's place a strict white shirt and a floral crown...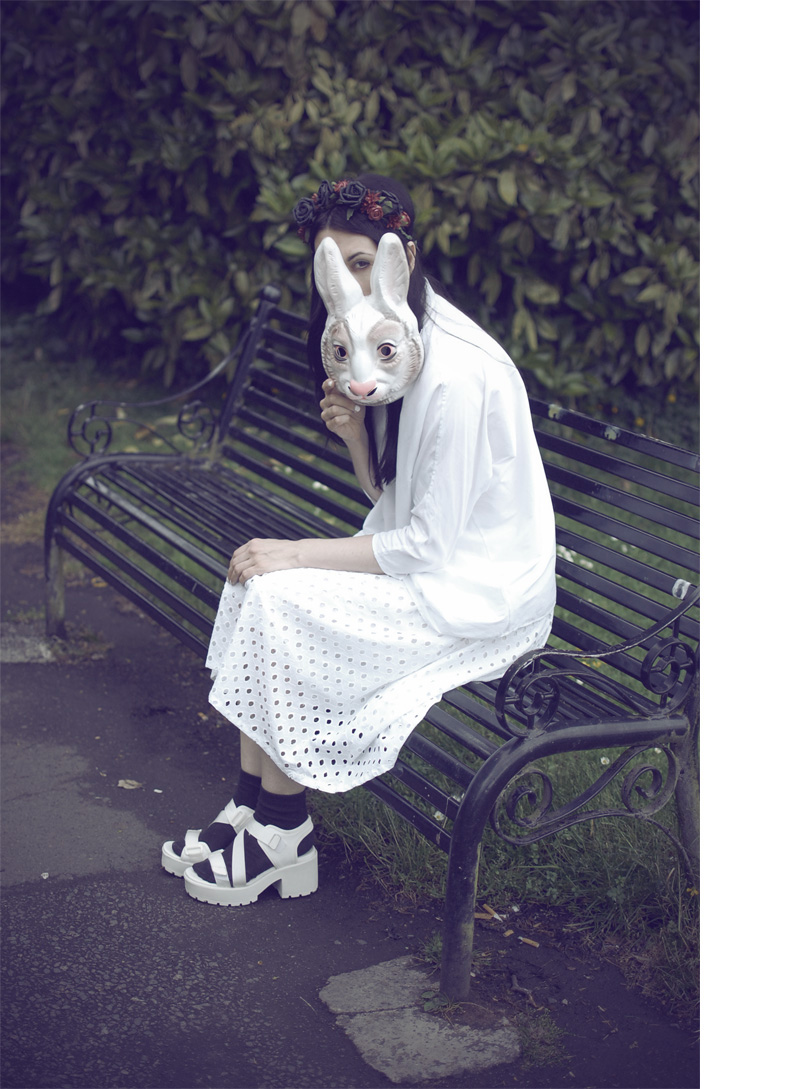 "Added to their loveliness was a new mysterious suffering, perfectly silent, visible in the blue puffiness beneath their eyes or the way they would sometimes stop in mid-stride, look down, and shake their heads as though disagreeing with life." 
Queen Michelle