Alexander The Great
Firstly, let me me begin by sending everyone who wished me a happy birthday via here, Instagram, Twitter and Facebook,  a heart-felt thank you. It was  the best birthday I have ever had. The day was absolutely perfect thanks to Prince B and Queen Marie.
Ok, you may recall we featured the brilliant competition run by Dazed Digital to win a £1000 online shopping spree at McQ, well whilst I was in London I got to do a little shopping spree of my own in the McQ shop, to see just how special the competition really was. And let me say this - if you won it, you are one lucky, lucky person!
I'd never had the opportunity to try on McQ until then and I was very much impressed by the quality of each piece. Everything I tried on was so beautifully made and would last many years to come.
I spent over an hour in the shop trying on things and finally settled on an amazing leather skirt and grey marl sweater. This is outfit is my idea of a classic and I've already worn it as an outfit a few times as well as the pieces individually.
Also, these shots were taken the day I turned 40, so what better way to celebrate being officially middle-aged than to wear a short leather skirt and high heels. Growing old disgracefully.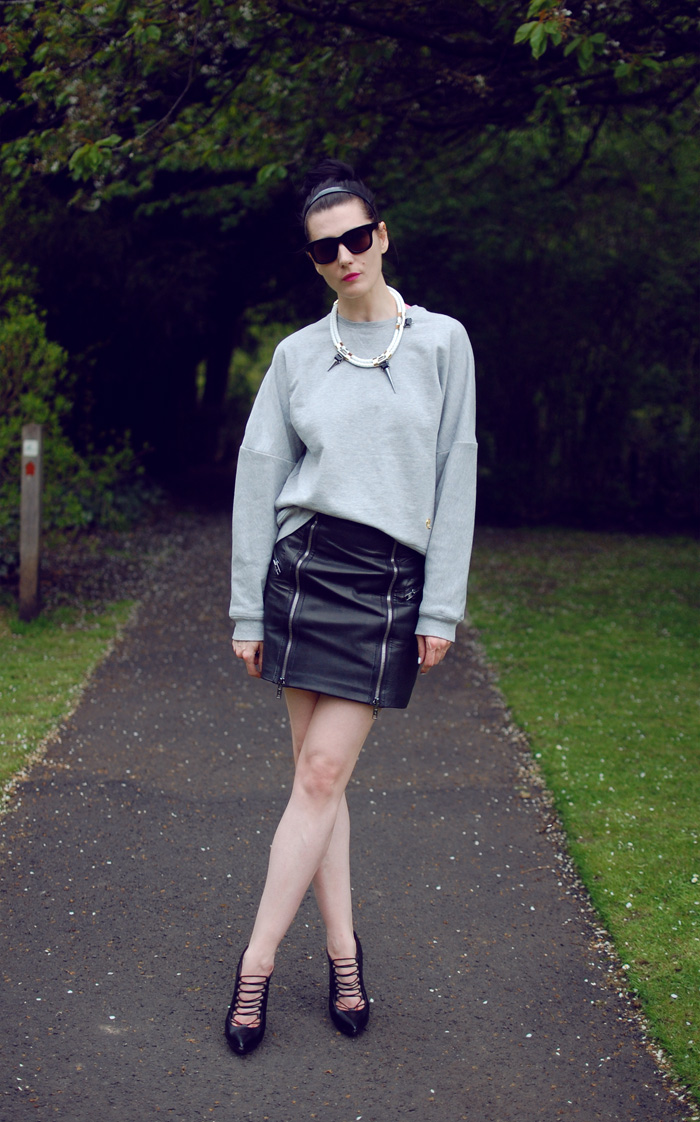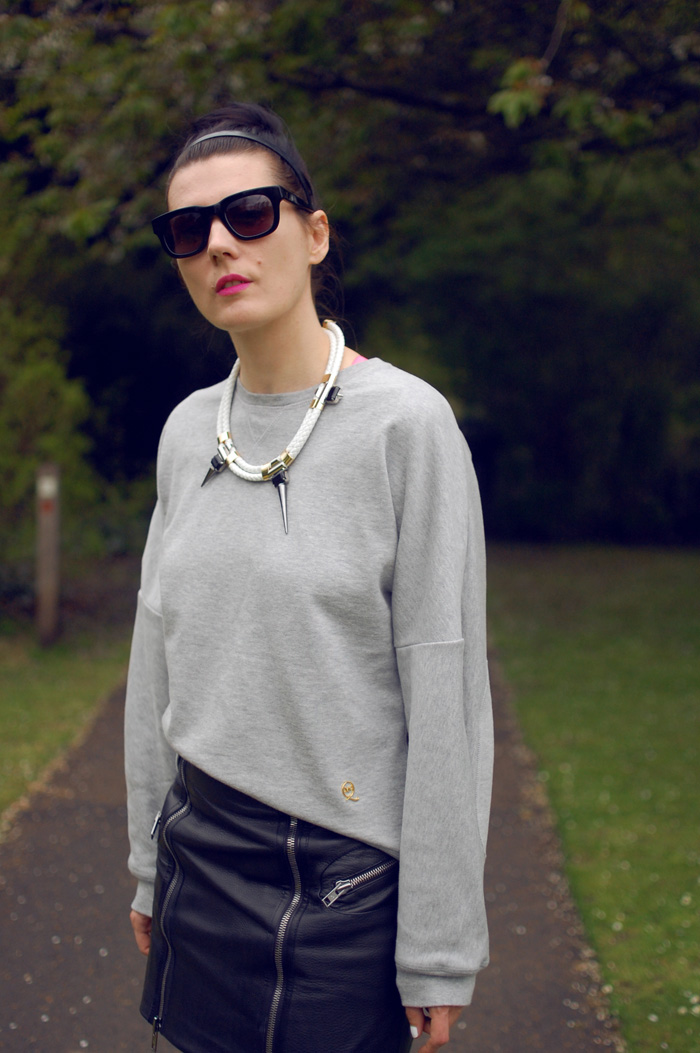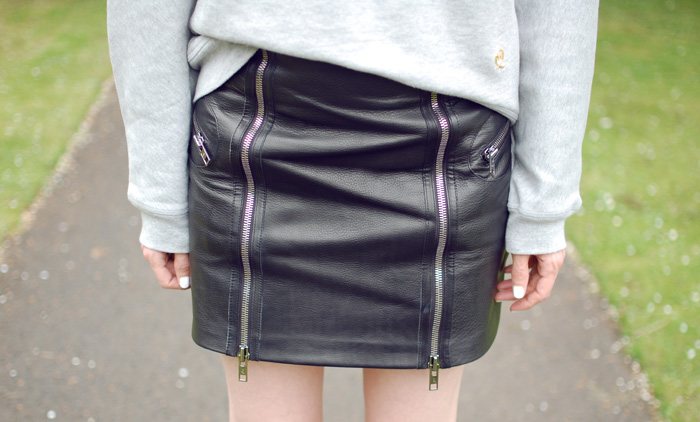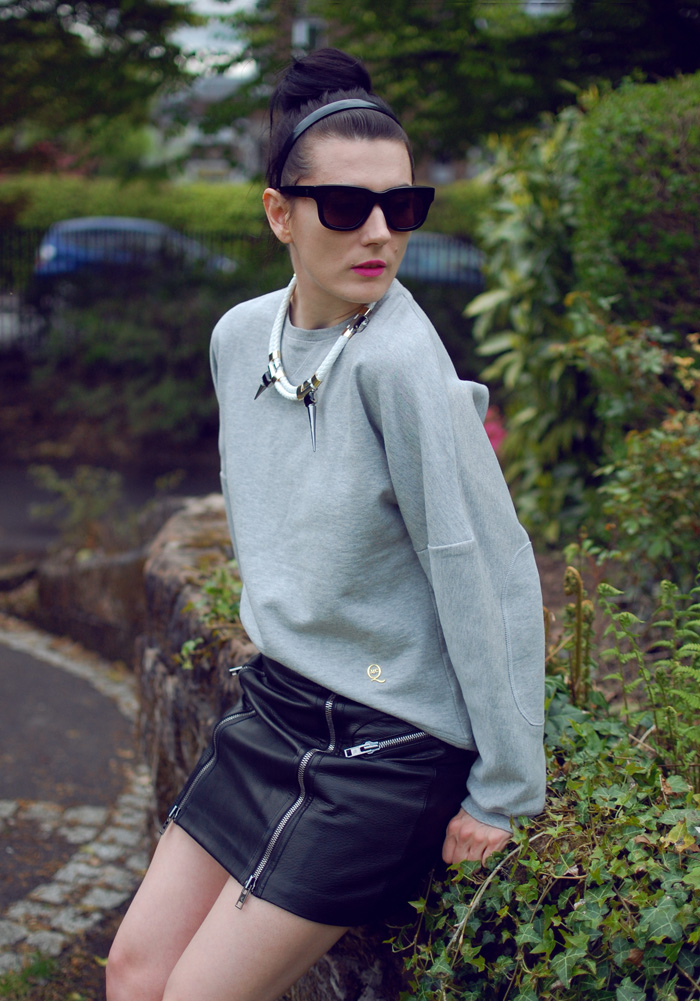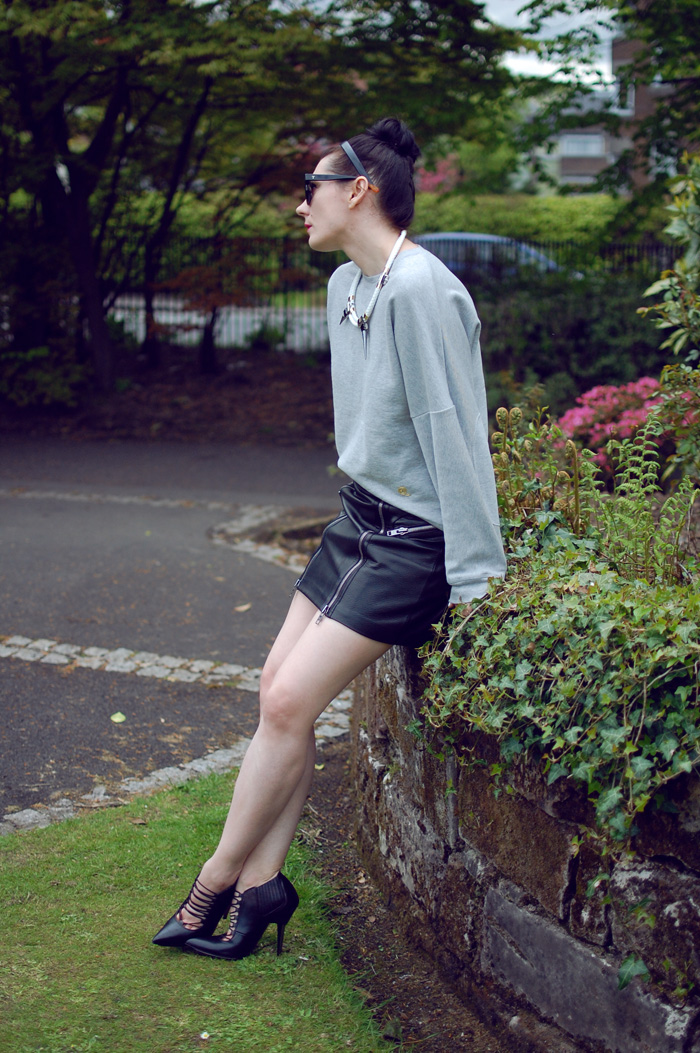 McQ skirt and sweatshirt; Barbara Bui heels; Triwa sunglasses; Topshop necklace
The skirt is made of beautifully thick but soft leather, which will be lush when it's really broken in and beginning to look properly lived in. So, if you are the fortunate winner and you happen to be a girl, I highly recommend this skirt. You won't need another leather skirt again for the rest of your life.
Queen Michelle