Ride, Johnny Ride
The perfect pair of jeans.
If Queen Marie had a pound for every time I uttered those words over the years, she'd have enough money to retire. It's been a search, on and off, for as long as I can remember. I have tried so many brands, from For All Mankind to Citizens of Humanity, from Rich and Skinny to Topshop and everything inbetween. I've bought £180 pairs, I've bought £10 pairs, all to see if the perfect jeans actually exist. 
I did stop wearing jeans for a few years there, but I have been wearing them more and more again, for traipsing to work mostly, so I am back on the hunt once again. I can hear Queen Marie's distressed groans from here.
Timely however, was an email from the lovely Susan from MiH jeans who wanted me to try some of their jeans. I told her what I as after and she united me a pair of black Oslo jeans.
These are pretty damn close to perfect for what I was after. I love super skinny black jeans, but I wanted something slightly looser so I could fit them over ankle boots and that were generally more comfortable than the super tight ones I usually wear.
Don't be expecting an exciting outfit here though, because when I wear black jeans I literally just chuck on a t-shirt and a shirt - I rarely dress up black jeans.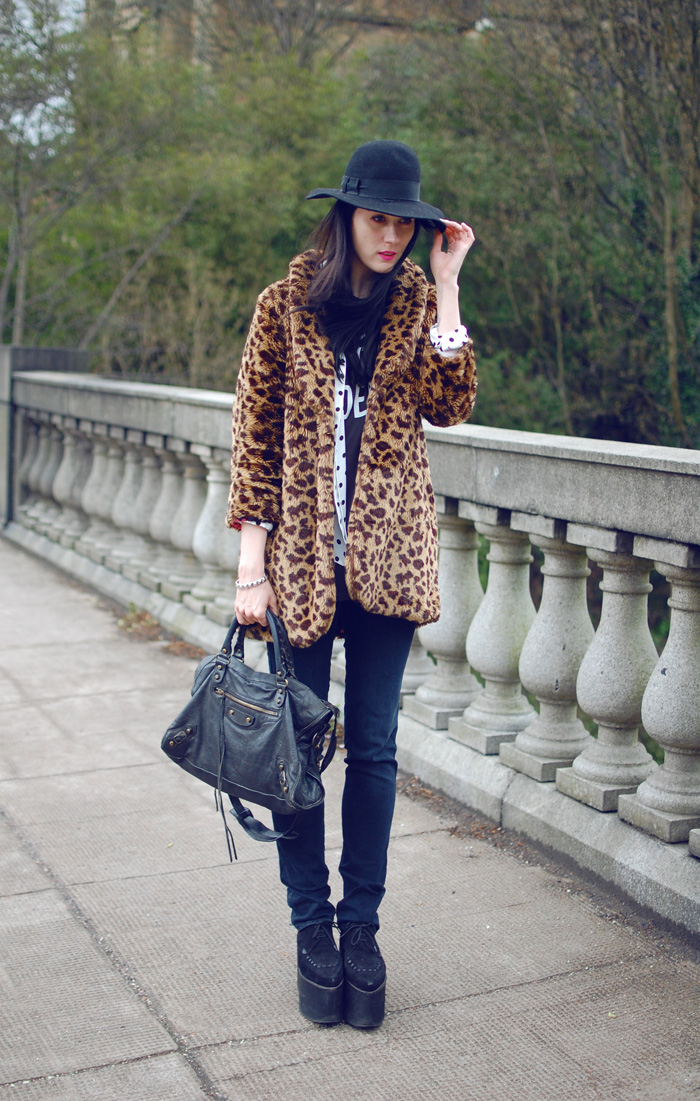 MiH Oslo jeans; Heather Gabel tee; Coat from eBay; Forever 21 shirt; Vintage hat; Underground England shoes; Balenciaga bag
In direct contrast, because I'm contrary like that, I also chose a pair of delicious pastel jeans, The Breathless, which have three glorious colours in one pair of jeans (the waistband is peach). These will be absolutely perfect for when the sun shines but I still resolutely refuse to bare my legs.
I've already worn these quite a few times and I absolutely adore them. They are quirky, comfy and an amazing fit.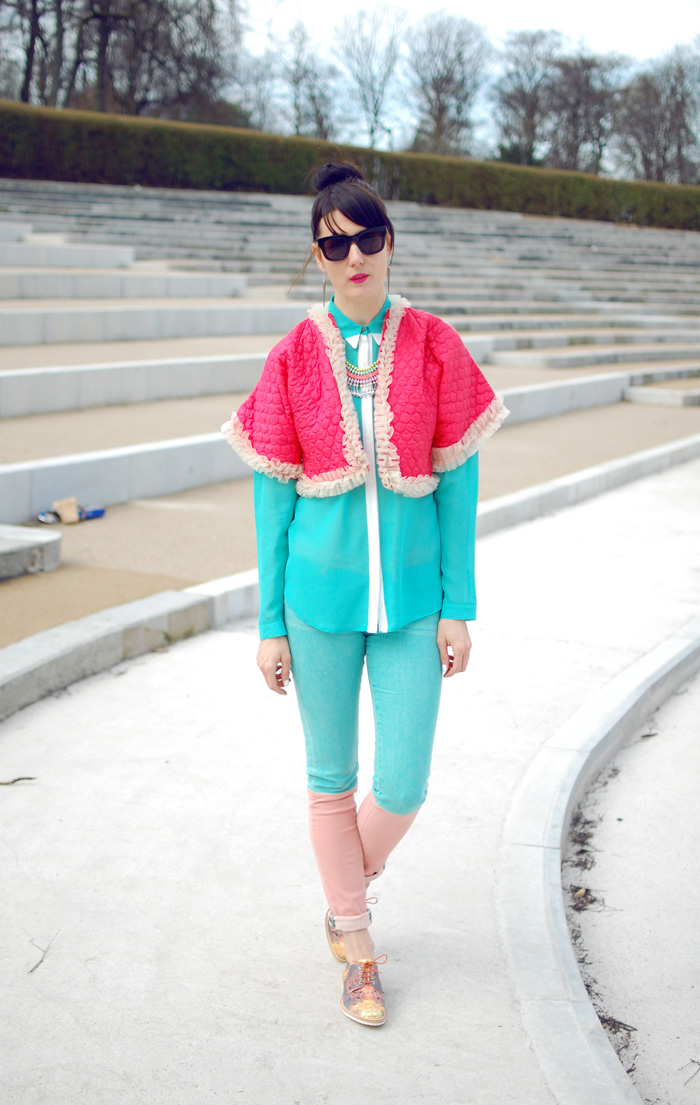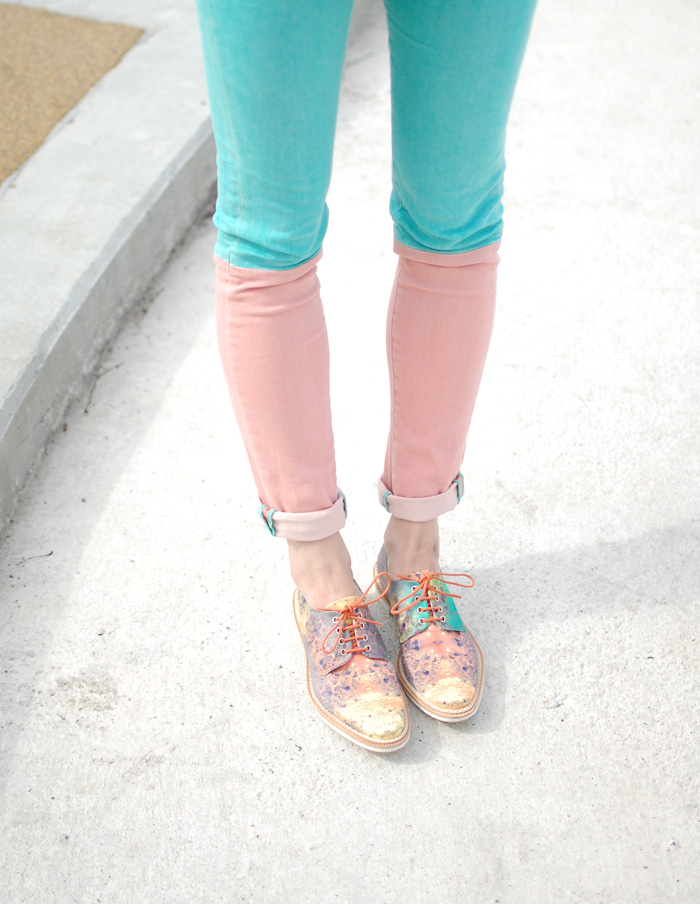 Honourable mention needs to go to these amazing Miista Zoe Neptune Oxfords. Such a wonderful print on my favourite shoe of the season and when worn with these jeans, they are a match made in heaven.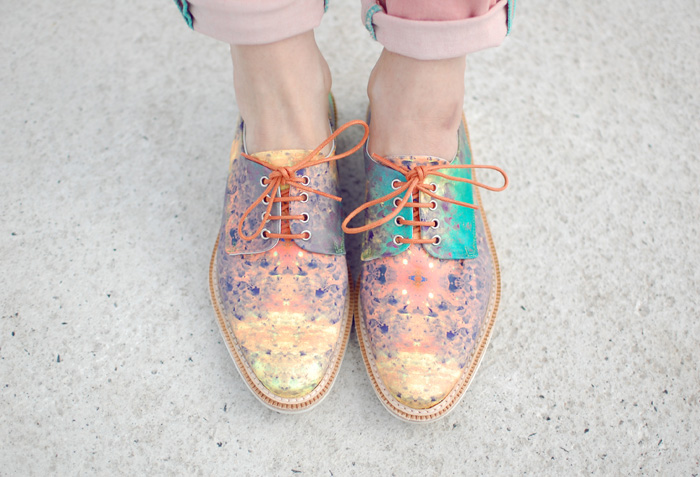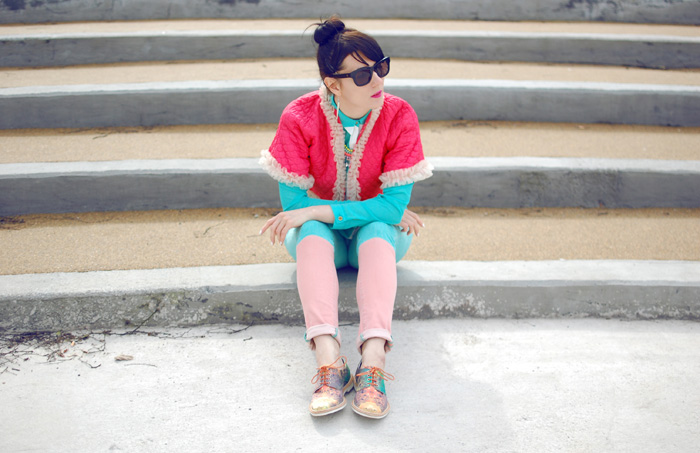 MiH The Breathless jeans; Miista Oxfords; Vintage bed jacket; Triwa sunglasses; Primark shirt
I'm definitely an MiH convert now. They have tons of shapes and styles to choose from, so I will definitely be looking to get my next pair of super skinny black jeans from this label.
Queen Michelle