Puppy Love
The lovely Gabby from Coffin on Cake PR alerted me to the new collection of shoes designed by HemingwayDesign for Hush Puppies. 
I have a real soft spot for Wayne Hemingway as I was very fond of Red or Dead in the 80's, before it was sold to Pentland Brands PLC in the late 90's. In 1999, after the sale of Red Or Dead, he went onto launch  HemingwayDesign, who's focus was on affordable and social design.
Hemingway is extremely passionate about affordable housing and HemingwayDesign was involved in projects such as The Staiths South Bank, which was a  800 property mass market housing project on Tyneside for Taylor Wimpey Homes. The company was involved in the master planning, the architecture, the landscaping and marketing of this project.
In keeping with his affordable ethos, he has teamed up with Hush Puppy to create a beautiful range of mens and women's shoes, which are inspired by British youth sub-cultures and the Hush Puppies heritage.
The music/club culture association is very apt since Hemingway is an avid collector of rare soul records. It was also fitting that not only was I involved in styling of a pair of shoes from the collection but also Prince B, who is a fan of Hemingway too, but who also has an impressive collection of rare soul records.
So, we  photographed each other's shoes...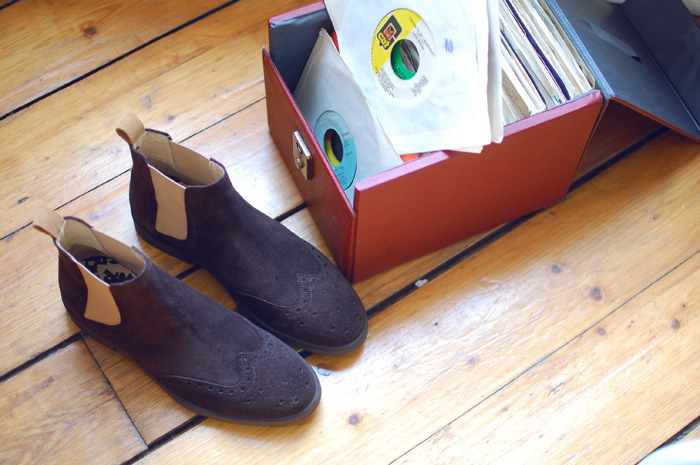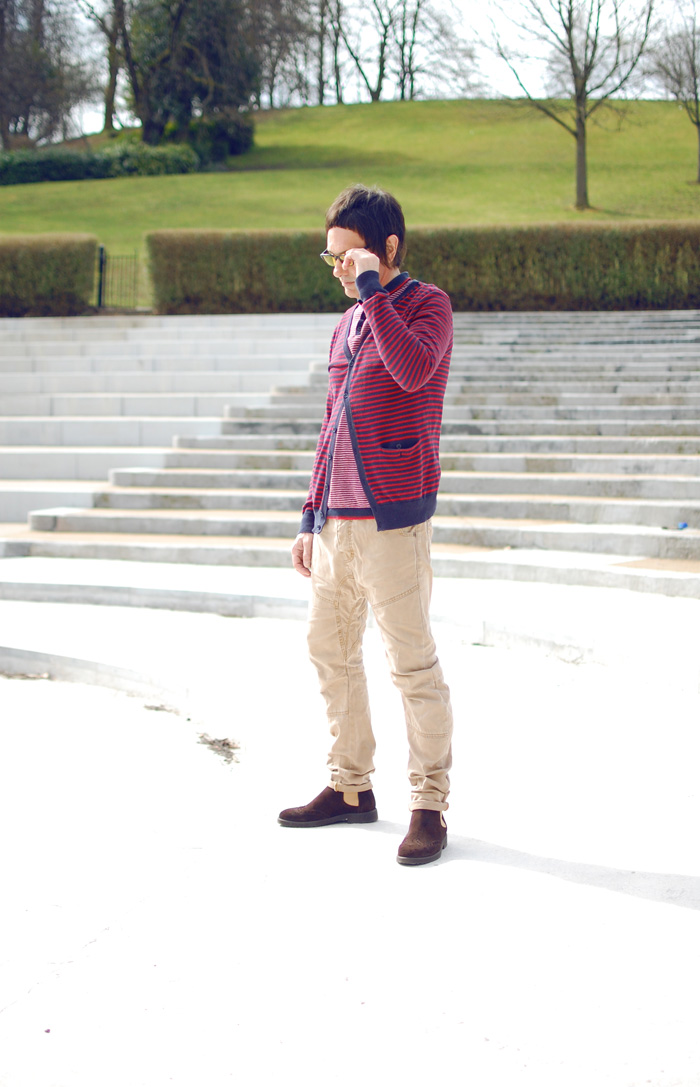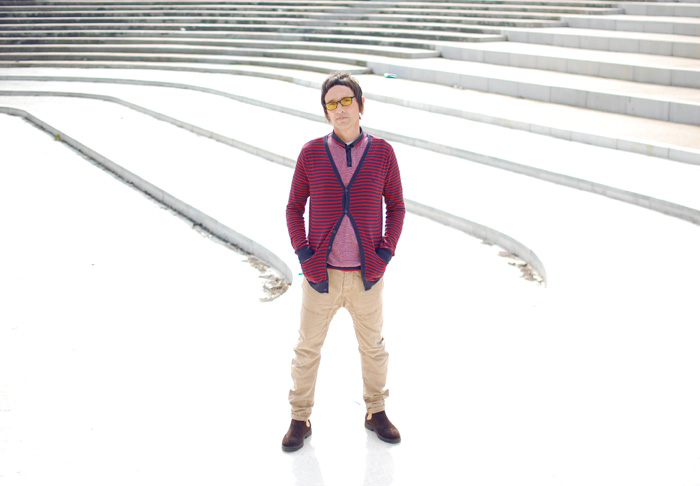 Hush Puppies Tommy desert boots; Topshop polo shirt; Primark cardigan; vintage glasses; Topshop jeans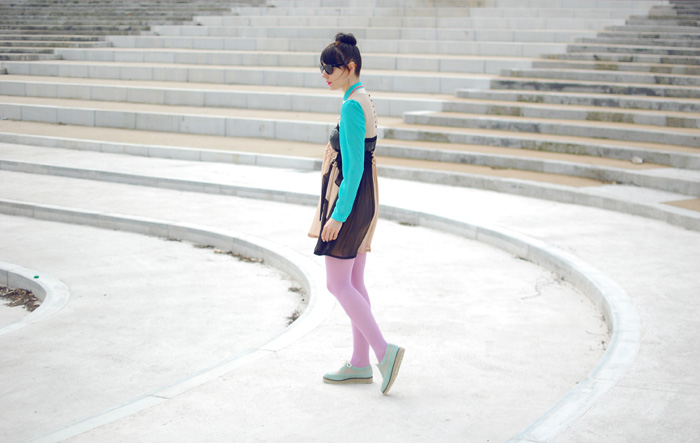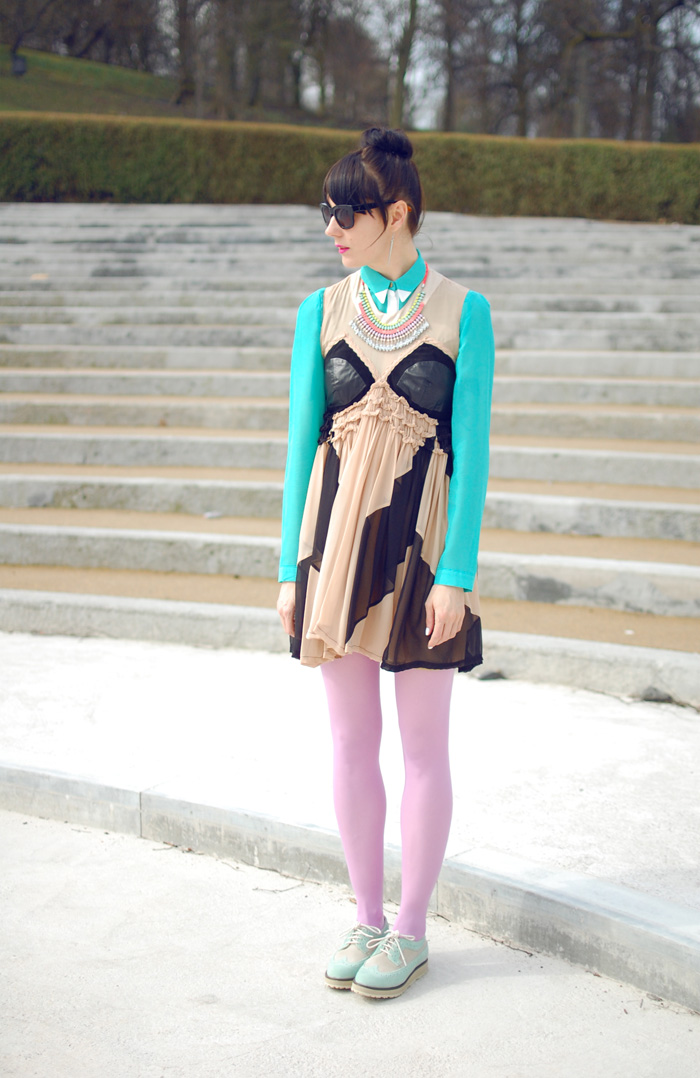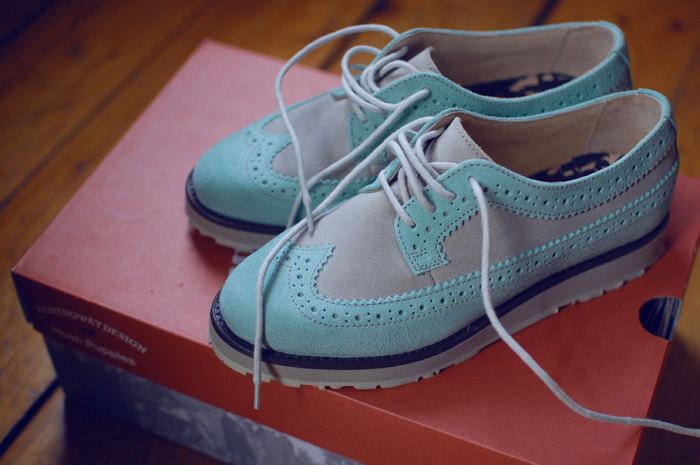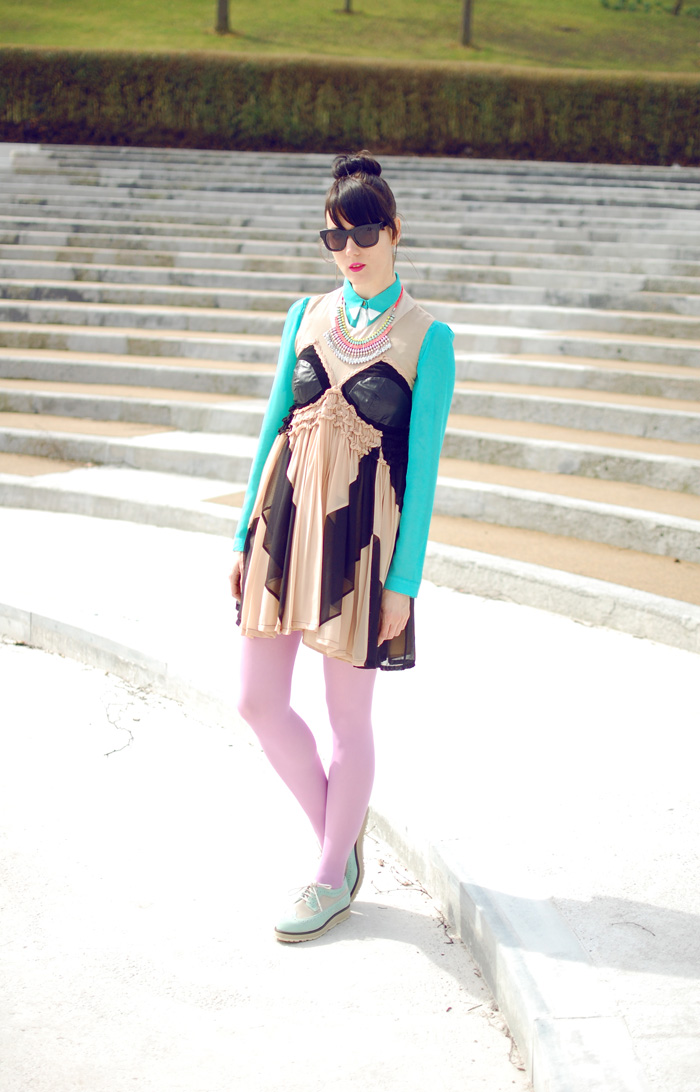 Hush Puppies pastel green and nude suede Ronnie brogues; Louis de Gamma dress; Gypsy tight; Primark blouse; Topshop necklace; Triwa sunglasses
As a brand, Hush Puppies is usually associated with the eldery who favour a quiet shoe, so it was very interesting that they chose to collaborate with someone like Wayne Hemingway. It's definitely a step in the right direction to exposing the brand to a younger, cooler audience.
As a side note - my Triwa glasses (worn in these images) arrived and oh my, what a stunning pair of sunglasses they are.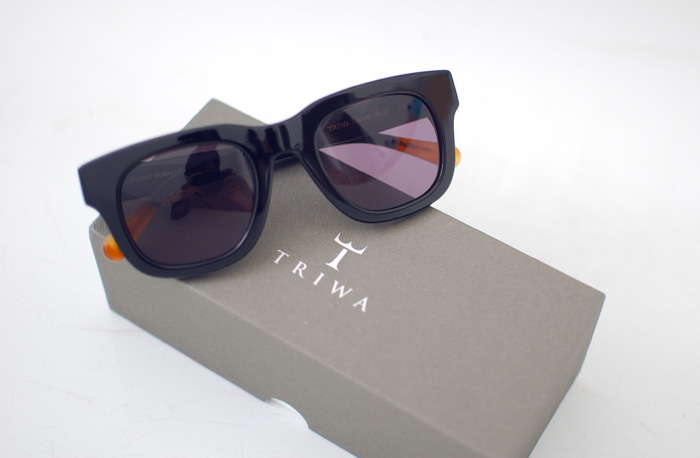 They sit perfectly on my face without sliding off. They feel quite heavy until you put them on, then they suddenly feel like they weigh nothing at all. I wear them pretty much the second there is even a tiny bit of sun in the sky and have already had lots of people asking me where I got them.
Queen Michelle