Ain't No Summer In Winter
Come on spring, you know you want to arrive properly so get your act together already!
Maybe if I wear enough light and bright outfits I can make the temperature rise in Scotland? Well, that's my version of a sun incantation anyway. That and howling at the moon naked of course. I jest.
In my eternal bid to hurry my winter attire into the dusty confines of my wardrobe, I have started bringing out the few bits of pastels and whites I own and shoe-horning them into my daily wardrobe whenever I can. Talk about forcing the issue!
On Saturday we got the first bit of sunshine and warmth of the year so far, so I dusted off this amazing ASOS White Collection dress as it's absolutely perfect to wear with my new Miista iridescent silver brogues, which I bought recently. I also added this cute little Forever 21 bomber jacket, which I got on the evening of the press launch a few weeks ago, heralding the arrival of the store in Scotland.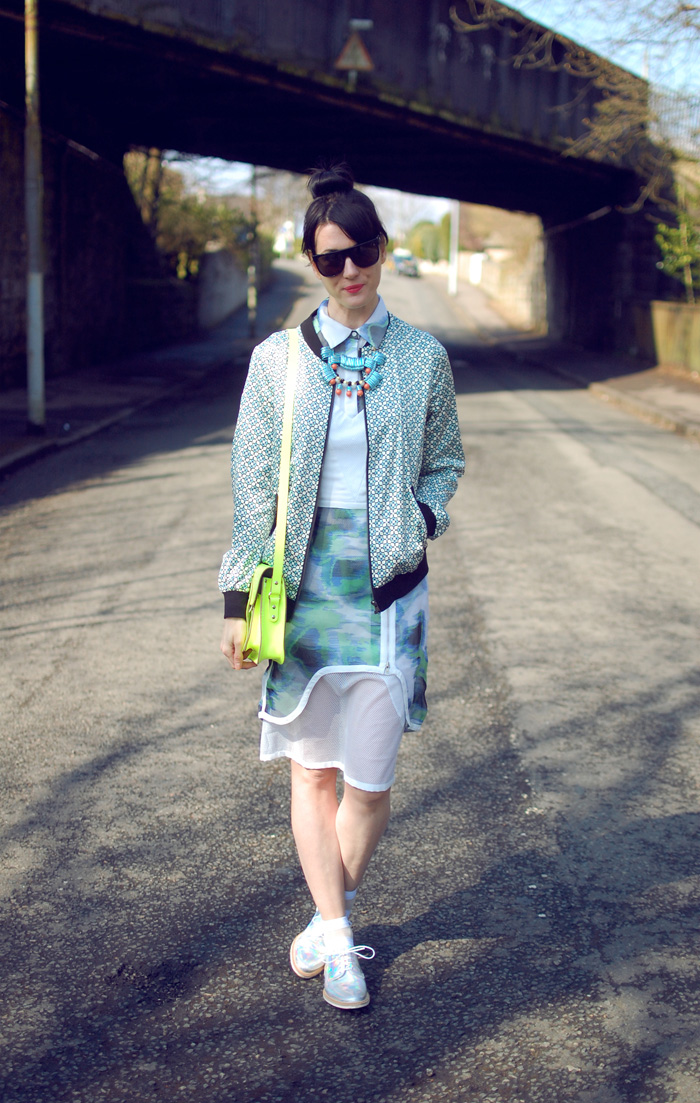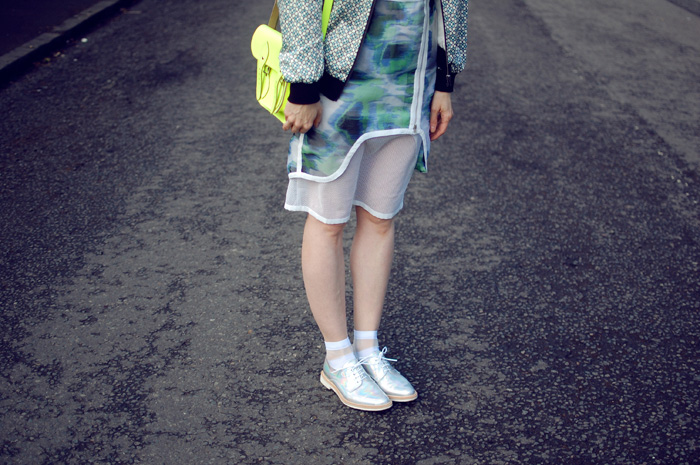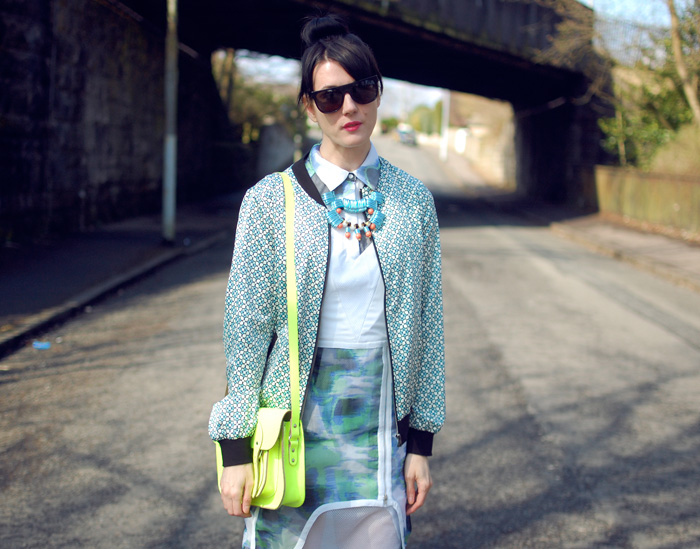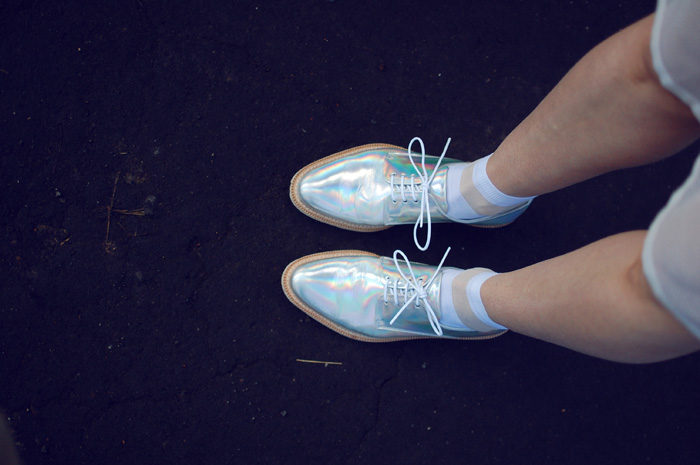 Miista shoes; ASOS dress; Cambridge Satchel Company bag; Kirsty Ward necklace; Super sunglasses; Forever 21 jacket
I'm pleased that I have garnered a small but perfectly formed Oxford shoe collection to ween myself off heels - a process which these Miista's are forming an integral part. Better plies have become more important to me now than elongated legs, well apart from when the shoes look like this of course.
Queen Michelle