Out Of The Blue
Electric blue is not really a colour I wear too often, but when I saw these fantastic bright blue Oxfords from PleaseMachine, which I featured recently, it sent me off down a very blue route.
My very first impression of these shoes, when I first put them on, was that they would have benefitted from being made of slightly thicker leather. because the leather is quite thin it, rather oddly, makes them a little uncomfortable at first because you can feel every bump and every stitch against your foot. I had to wear them a lot around the house first before I could even consider venturing outside in them. Having said all that, they are head-turners. Everyone seems to love them. And once they are broken in they are very comfortable to wear.
I was recently introduced to New York based store International Playground, by my cyber chum Colin Talbot, previously from I Don't Like Mondays (RIP). Colin wanted me to try some of their wares so, with my blue shoes in mind, I chose some cheeky Henrik Vibskov tights and a beautiful H Fredriksson silk tunic. The shop is very similar to IDLM, stocking many of the same labels such as Chromat and the two I mentioned, so definitely fills the retail void left by IDLM. 
The two pieces I chose work perfectly to finish off my blue and orange hued outfit.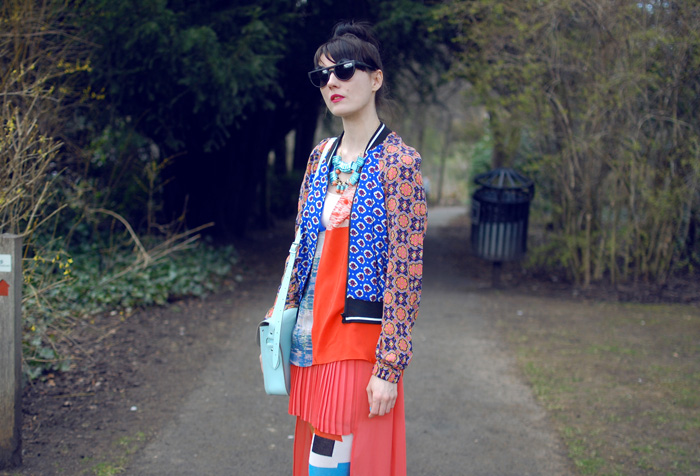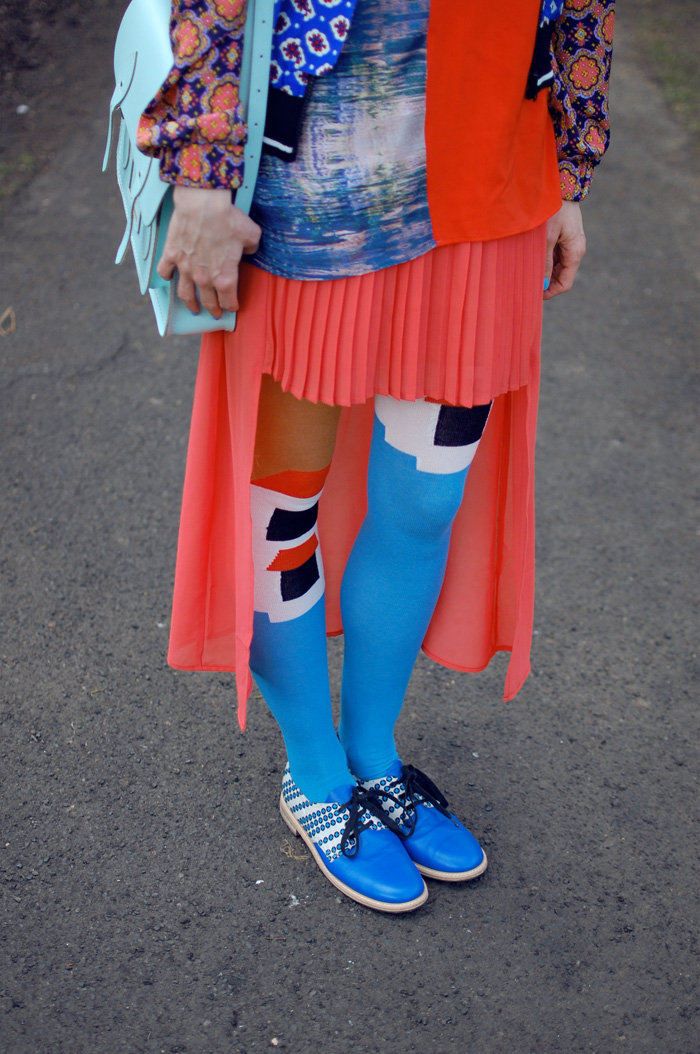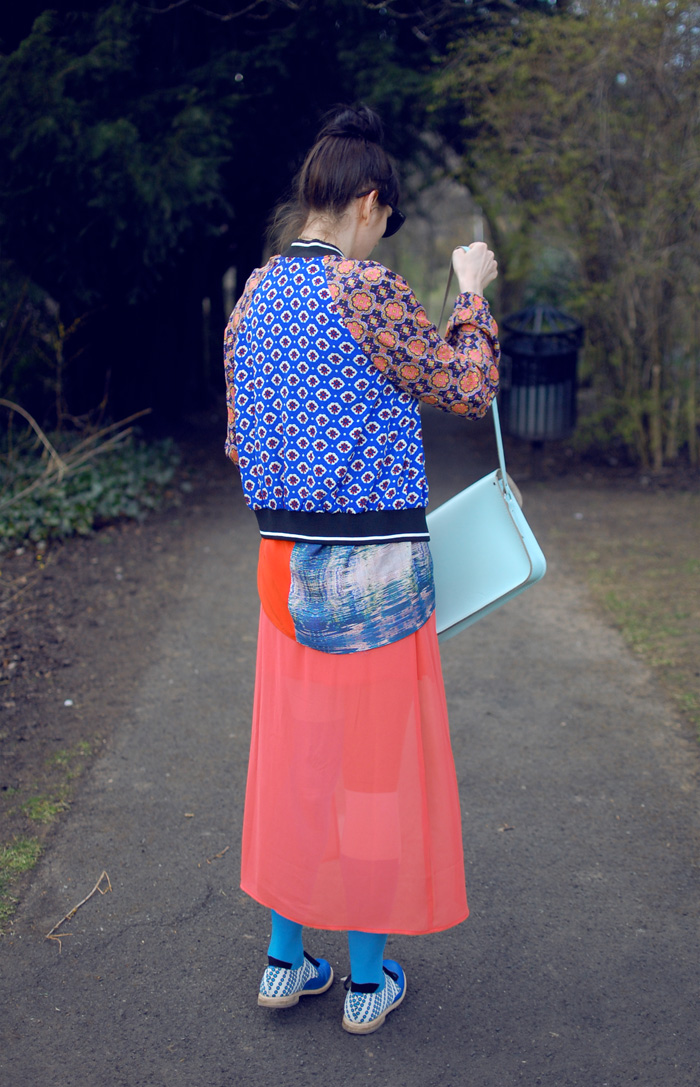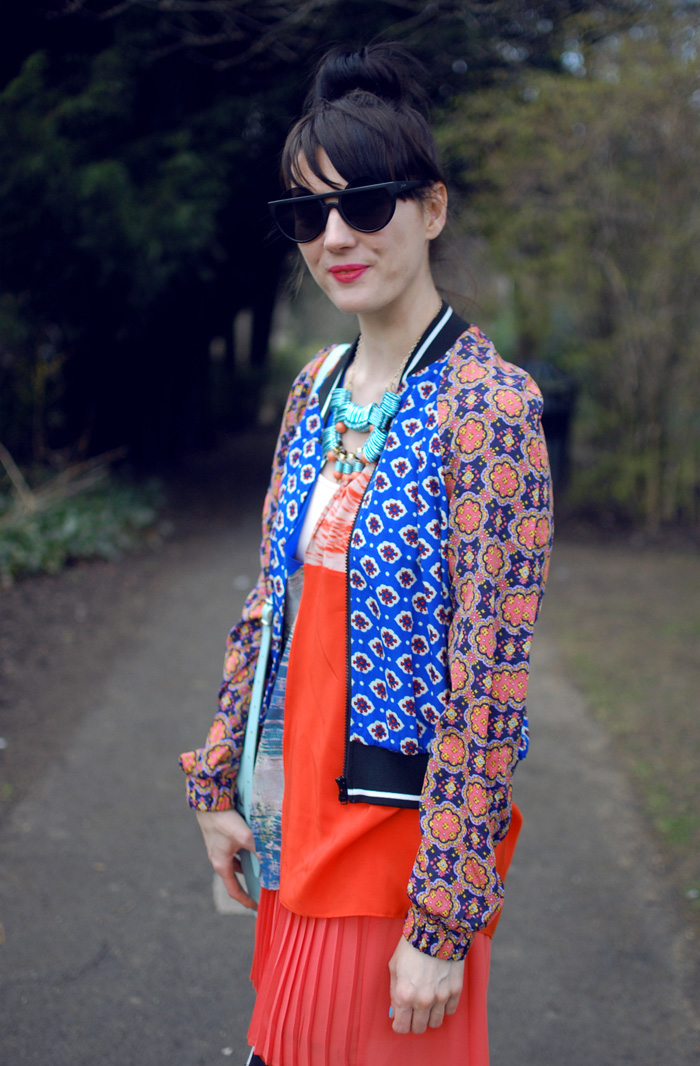 ASOS bomber jacket; Henrik Vibskov tights; H Fredriksson silk tunic; PleaseMachine shoes; Oh My Love skirt; Kirsty Ward necklace; Cambridge Satchel Co bag; Henry Holland glasses
Queen Michelle