Vent
My lovely friend Francesca, from Babooshka Boutique, sent an interesting little package my way recently and in it she had included one of her Vent Tee Maxi dresses.There was also a couple of things in there for a DIY challenge, which I'll share with you at a later date.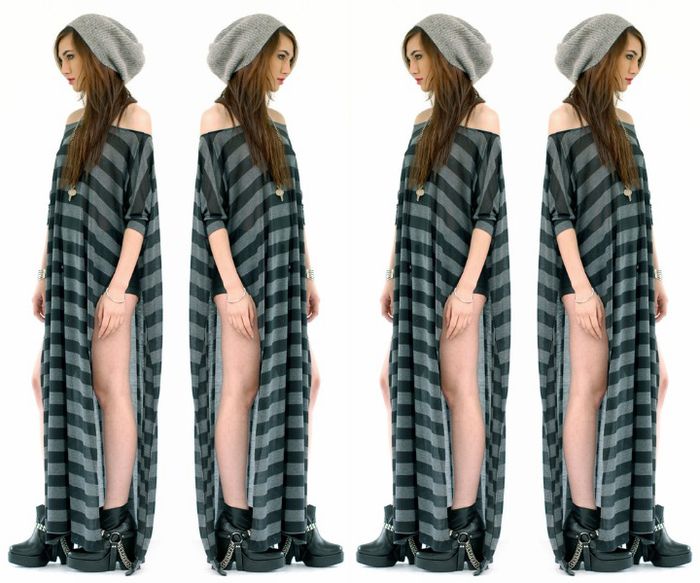 The dress lends itself to be worn loose or draped with the simple addition of a stragetically placed belt.
I'm still very much into maxi lengths and, for me, it was calling out to be styled vaguely Grecian with my Shakuhachi sheer skirt underneath, Audra Jean leather harness belt and Necklush scarf, all in shades of grey and black.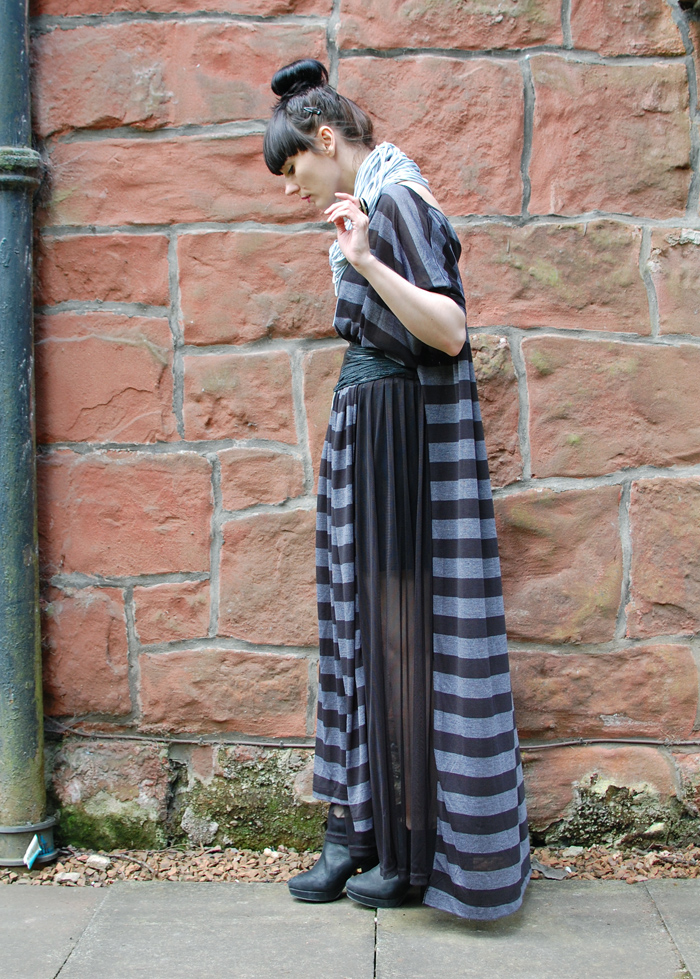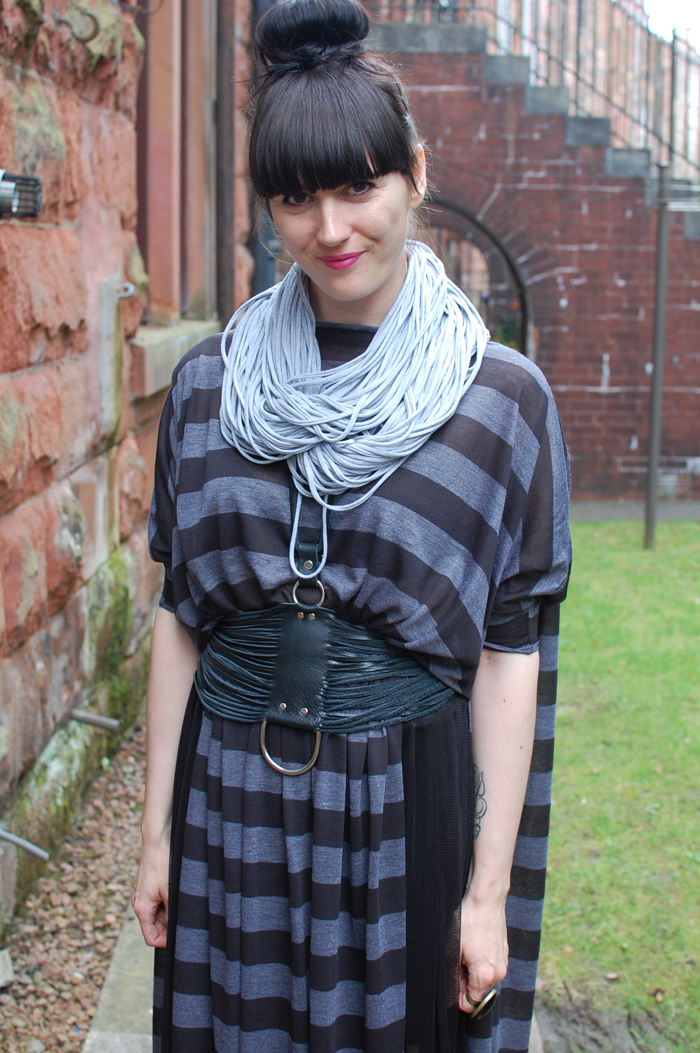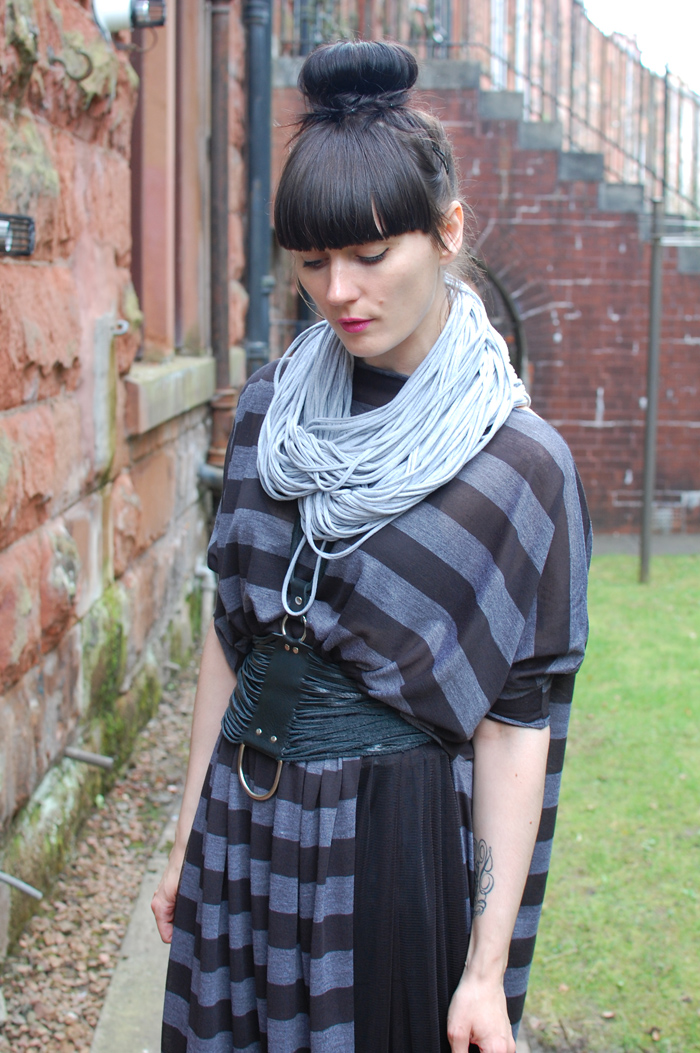 I never tire of wearing shades of grey.
Queen Michelle