Shaggy Coat Story
I am really still very much deep in a basic jeans and t-shirt phase for daytime. As you get older, you get more and more comfortable in basics, and rarely feel the need to try and be 'different' or 'individual', or all the other things we so often strive to be when we are younger as we try to find out who were are.
There is something very sexy about a women in her 30's or 40's wearing some battered jeans and an old t-shirt. She's been through the anxiety years of her teens and 20's and has arrived at that 'effortless' place everyone keeps talking about. Usually 'effortless' actually takes lots of effort, but when you get to that glorious stage in your life when you care less and less about what people think, then you dress effortlessly in the truest sense of the word. I am happiest going out in the t-shirt I slept in in the night before.
I never worry about whether things I'm wearing are 'on trend', or so far removed from being on trend I'm probably deemed embarrassingly out of date by my younger counterparts. I may be experiencing many physically changes, unavoidable as we age, but my style rarely changes. I happily dress the same now as I did when I was in my early 20's. I've worn tight black jeans, fake fur coats and absurdly high heels since the early 80's. By todays fashion trends I'm old news.
When I saw this beige-y concrete coloured shaggy fur coat from Zara last week, it was so in keeping with my own everyday, normal style, I couldn't resist it. I feel most people are 'over' these kinds of coats and jackets, and you'll all probably yawn at these photos, but I have worn my black one to death and it's beginning to look like it's made of dreadlocks now, so it was time for a new one, and this colour felt fresh.
And no goats or monkeys were harmed in the making of this coat.
On Sunday it was cold enough to wear it with - yup, you guessed it - jeans, a t-shirt and heels. And I'm also wearing it today with my Unif 'Jesus Saves, I Spent' t-shirt.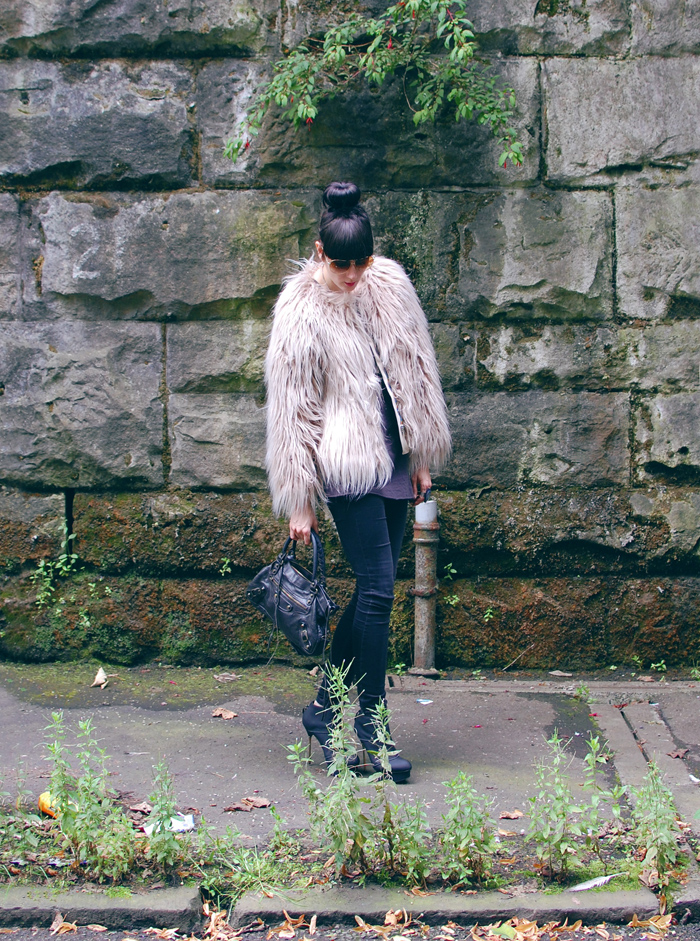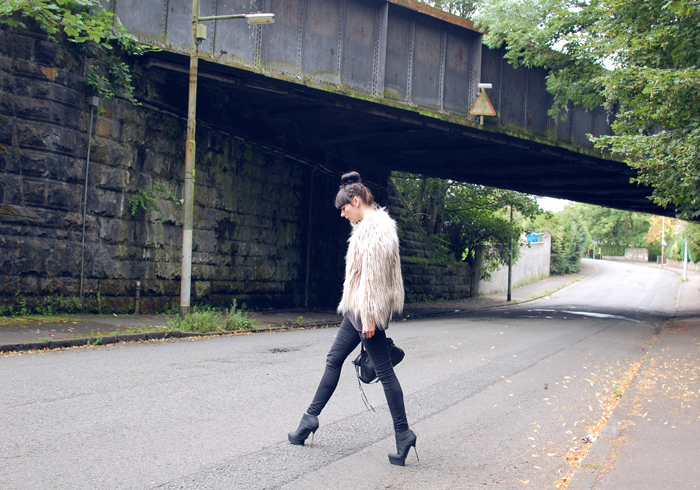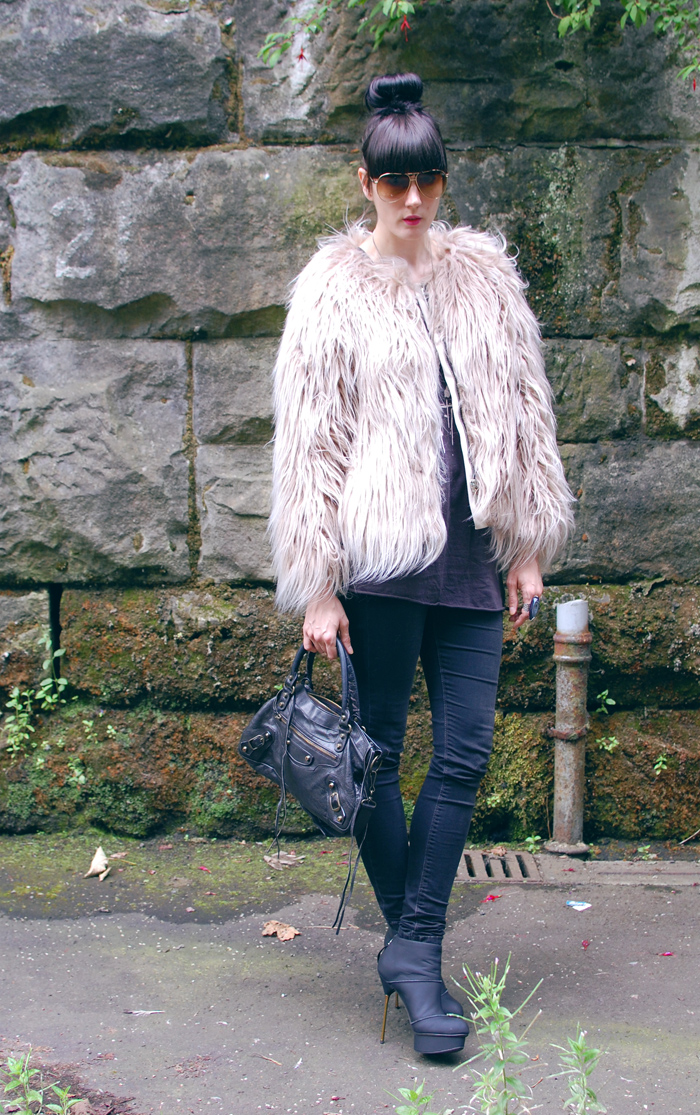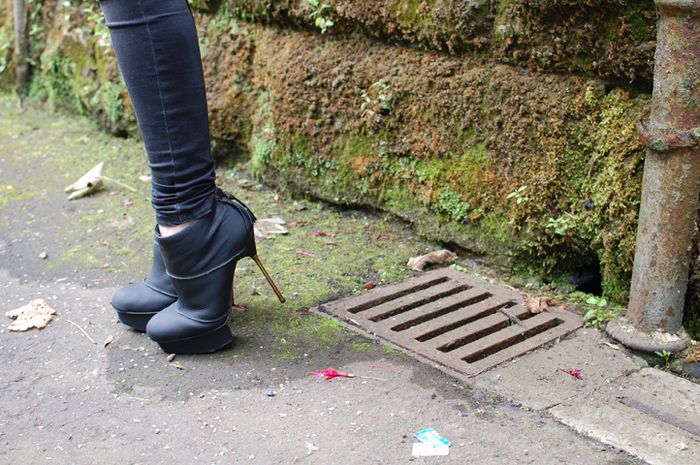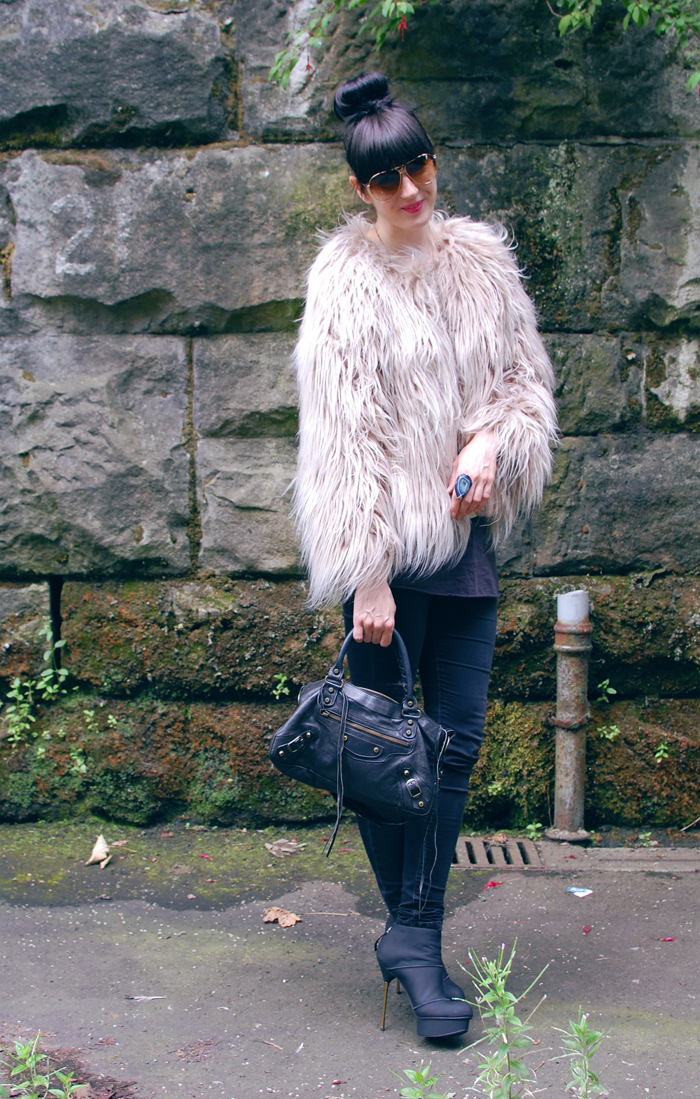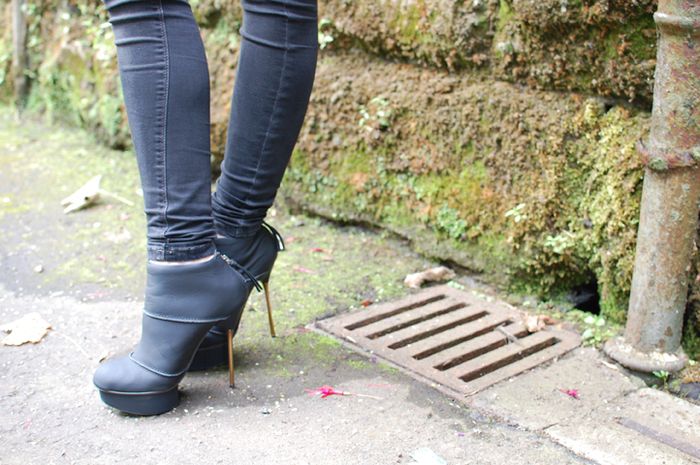 Zara jacket; Topshop jeans; Weekday t-shirt; Kurt Geiger shoes; Balenciaga 'First' bag; Marc Jacobs sunglasses; Lodichka ring.
These Kurt Geiger shoes are some of the best and most comfortable heels I have ever had the pleasure of gracing my feet. They are actually fleece lined so I was able to wear them without socks and receive not a single blister. I initially was horrified at giving Kurt Geiger a three figure sum for shoes but I must eat my words, because these were worth every single penny.
Also, this Balenciaga bag was bought waaaay back in 2003 and I can scarely believe how well it's lasted. It's as beautiful now as the day I first bought it. My 'City' version, bought in 2005, didn't hold up quite so well, but the beauty of Balenciaga bags is that even though they get battered and bashed,  they look even better for it.
Queen Michelle